Staff Choice Homes have been highly reviewed by both our staff and past guests for an extended period of time. Only a select handful of homes in our inventory receive this highly coveted award! It signifies that staff has extensive knowledge of the property and – just as important – of the owners' commitment to elevating the guest experience.

---
Pleasant Lake Harwich, MA
BOOK NOW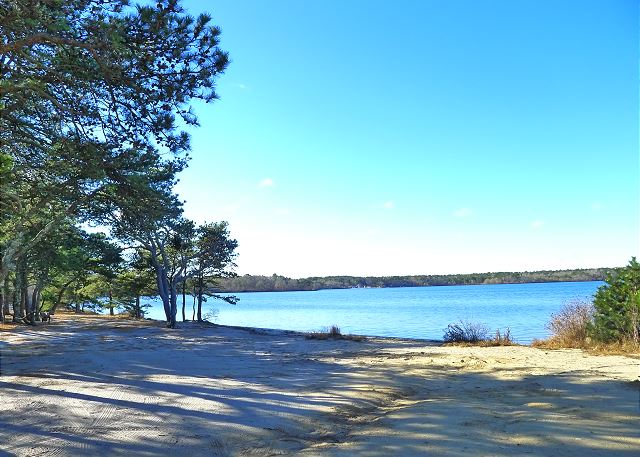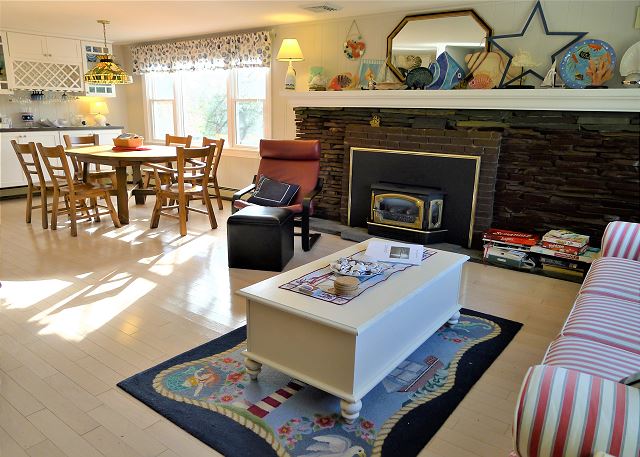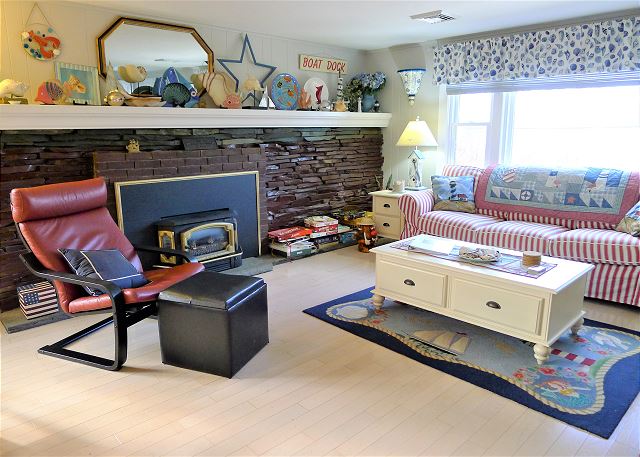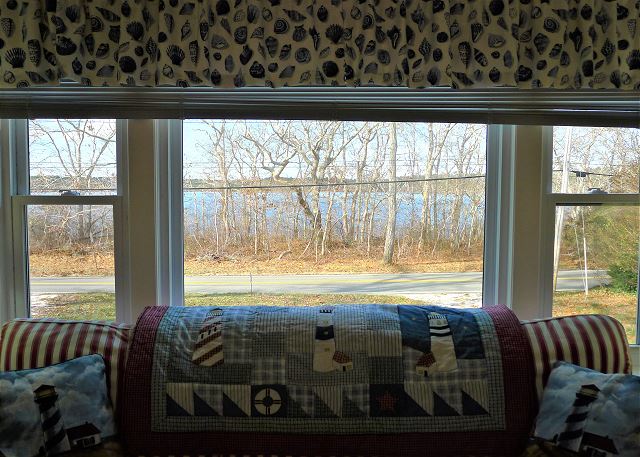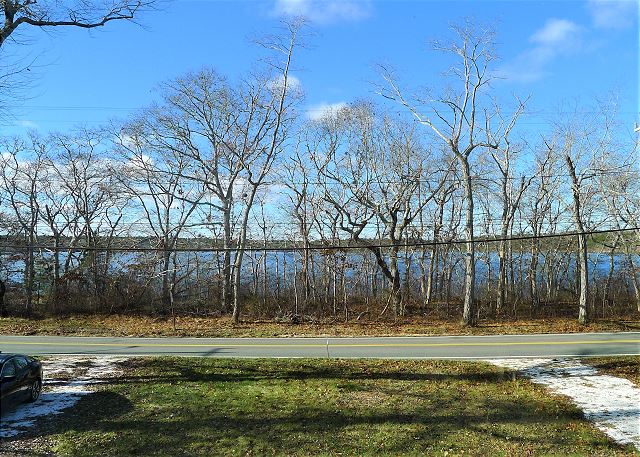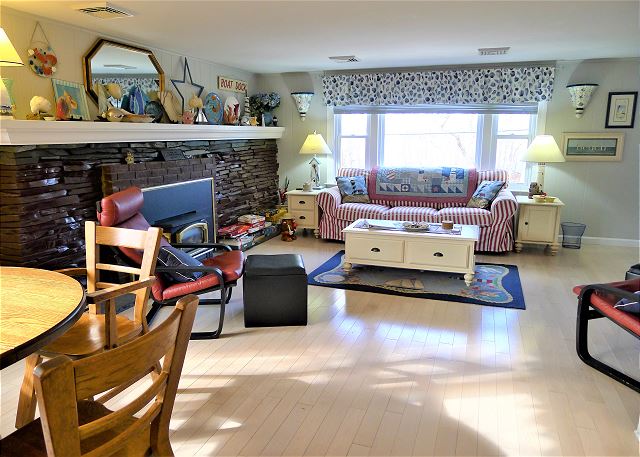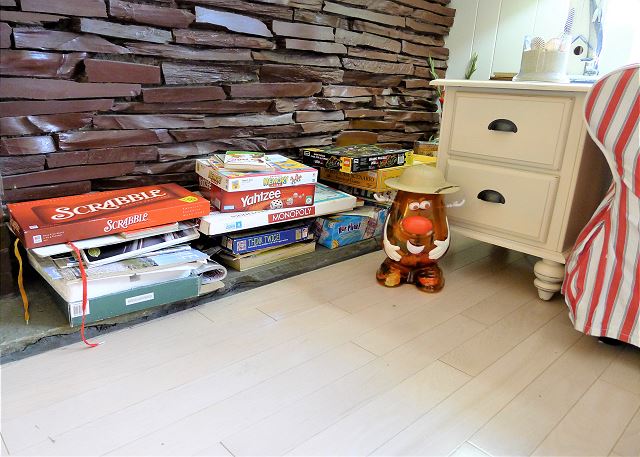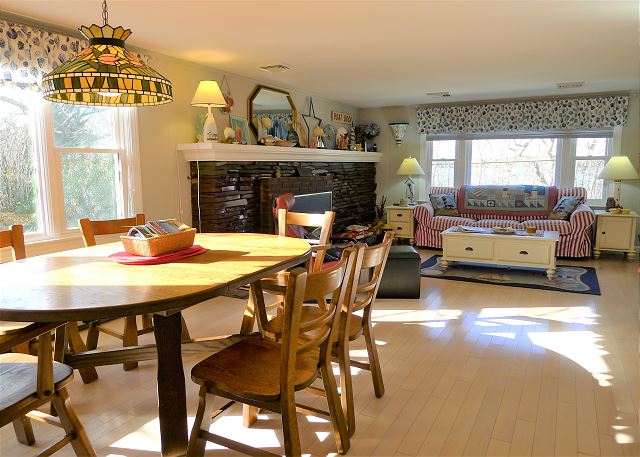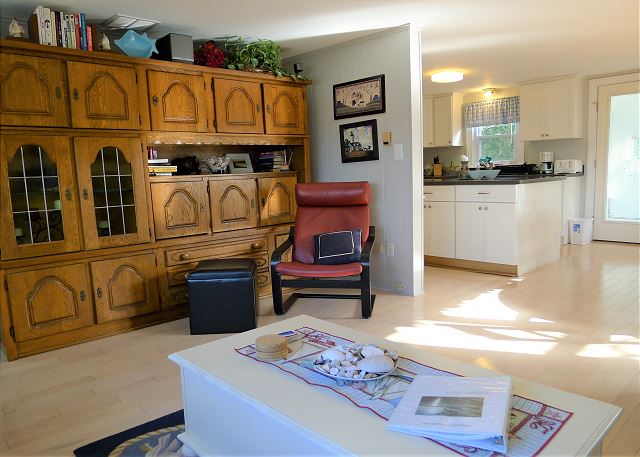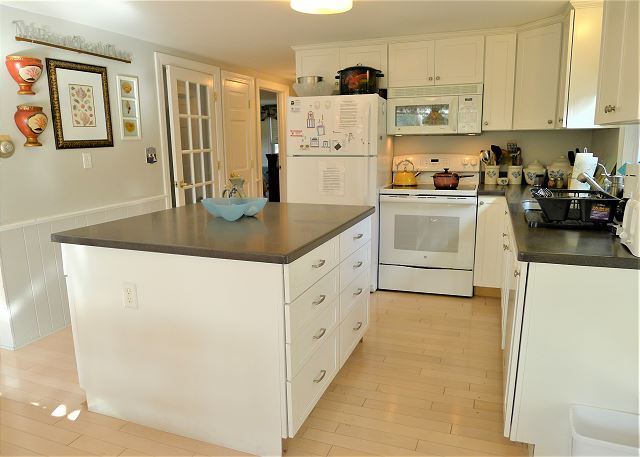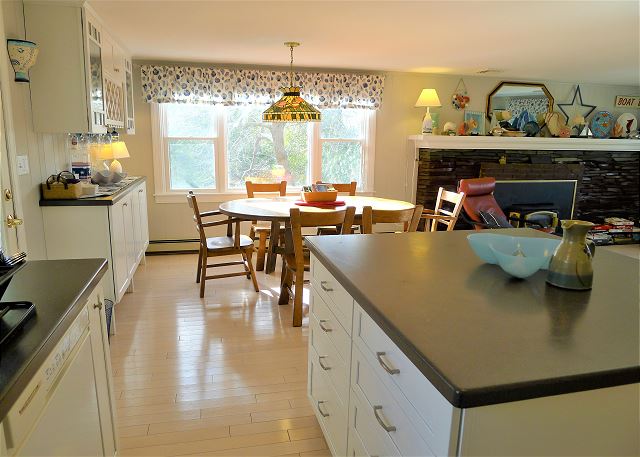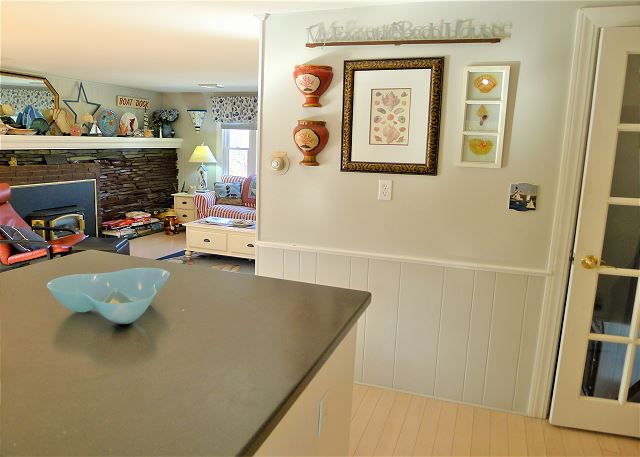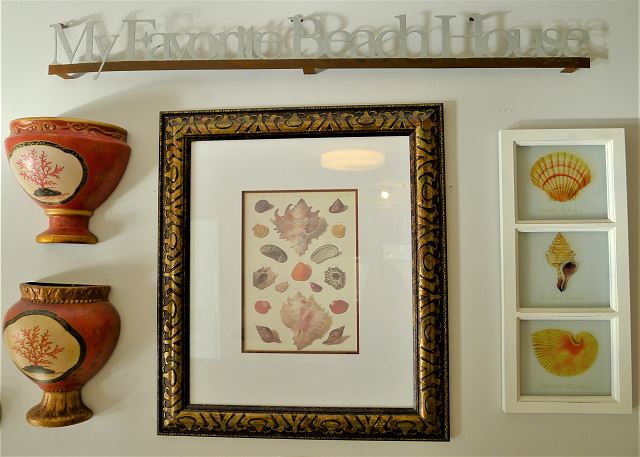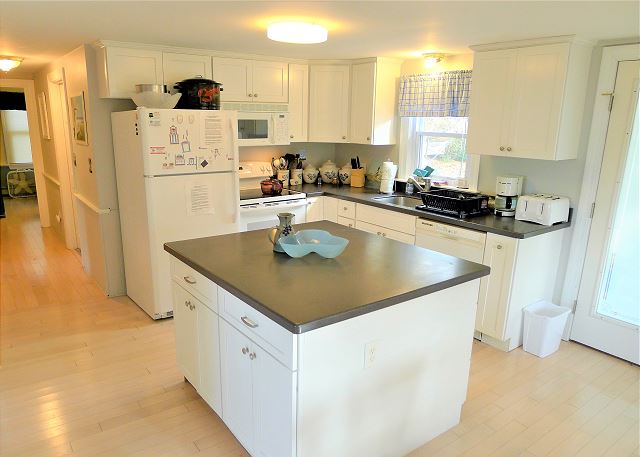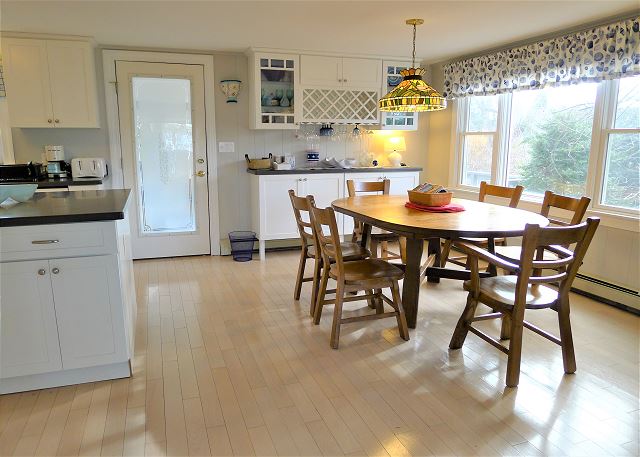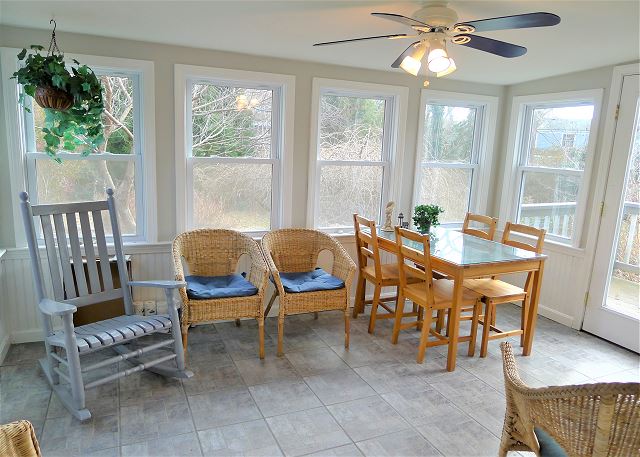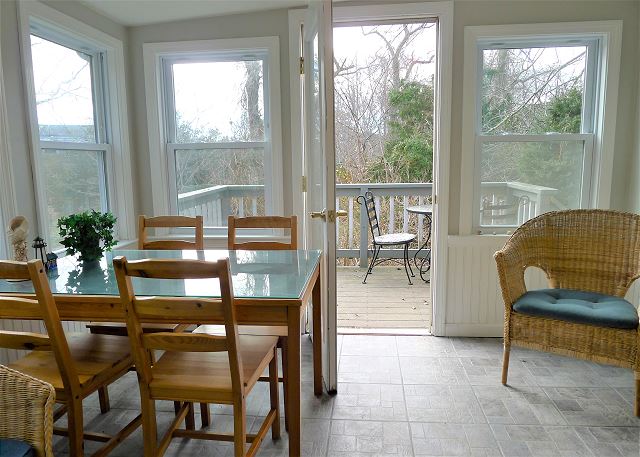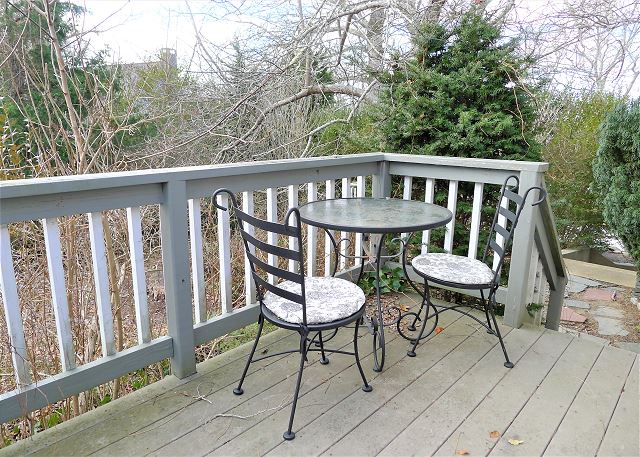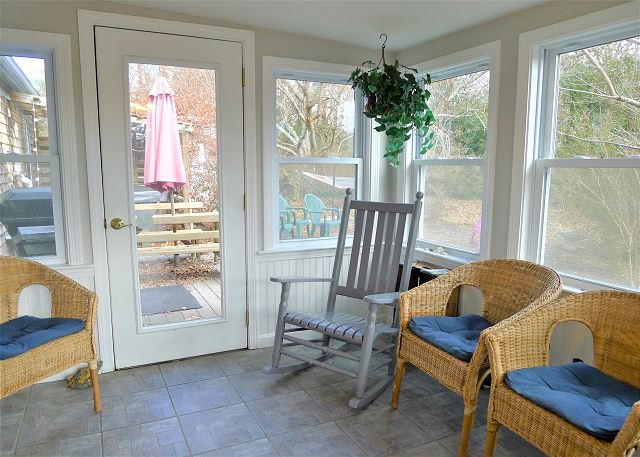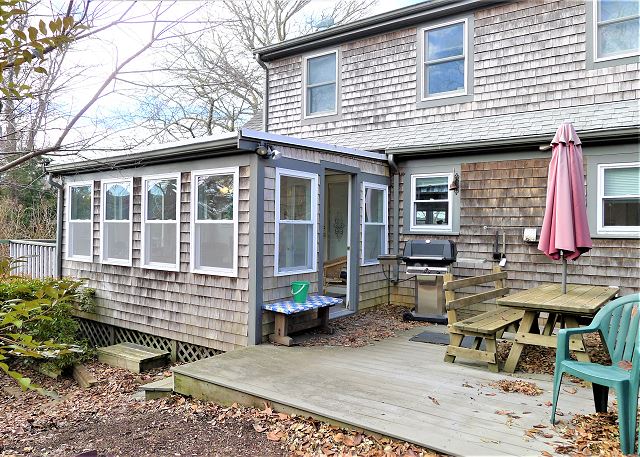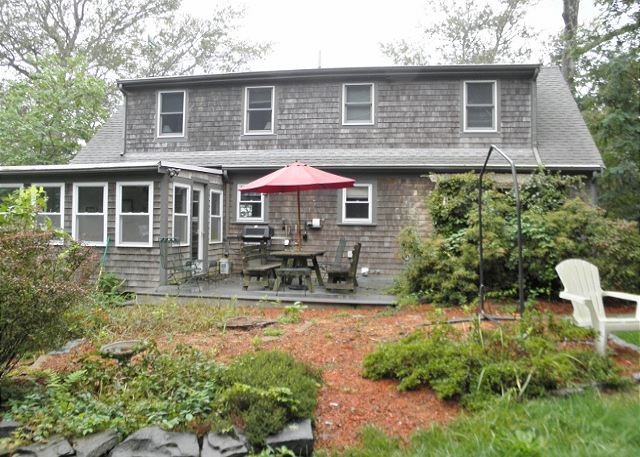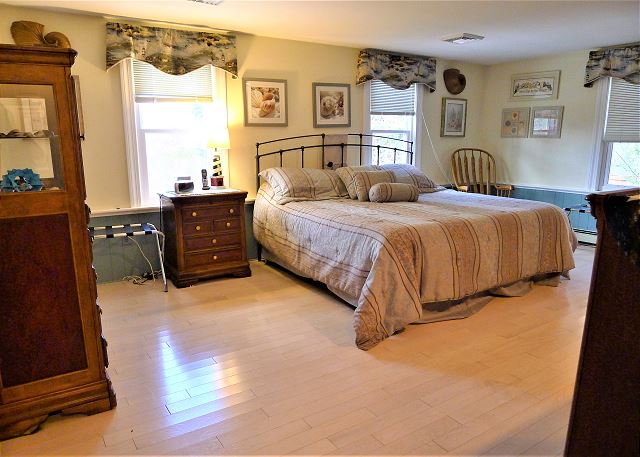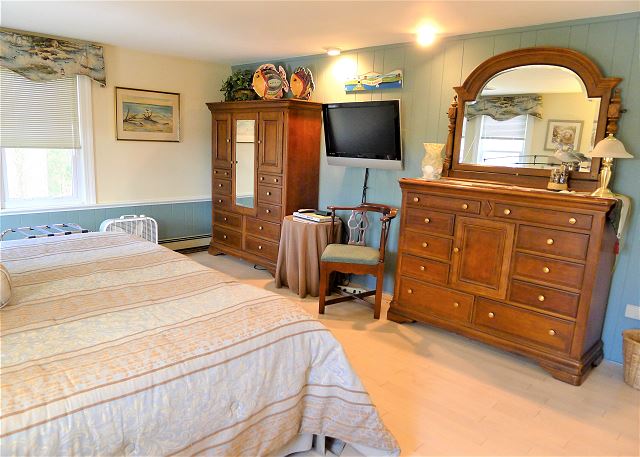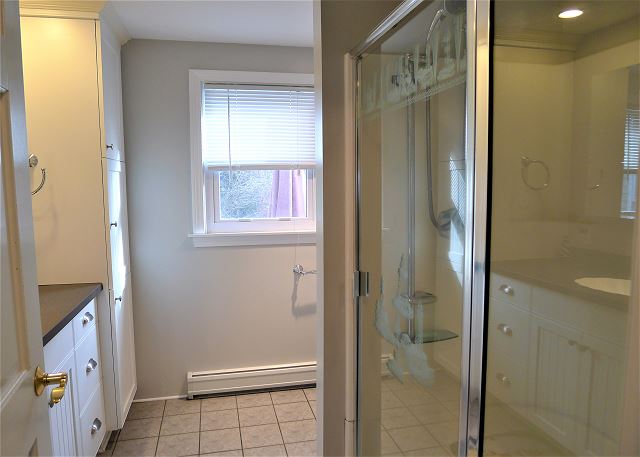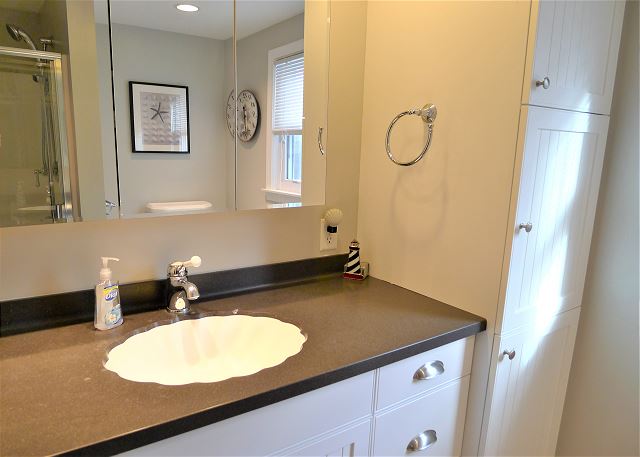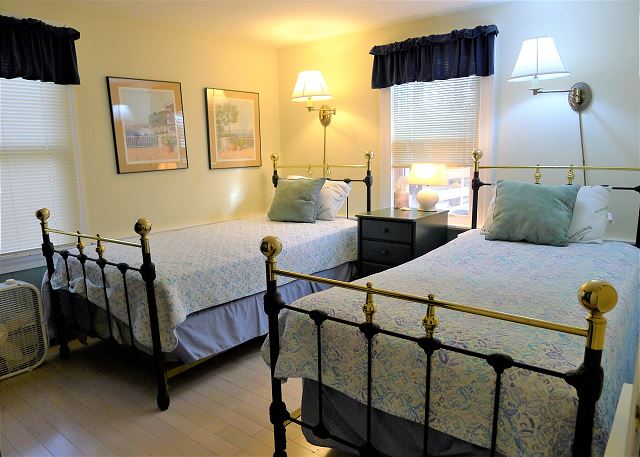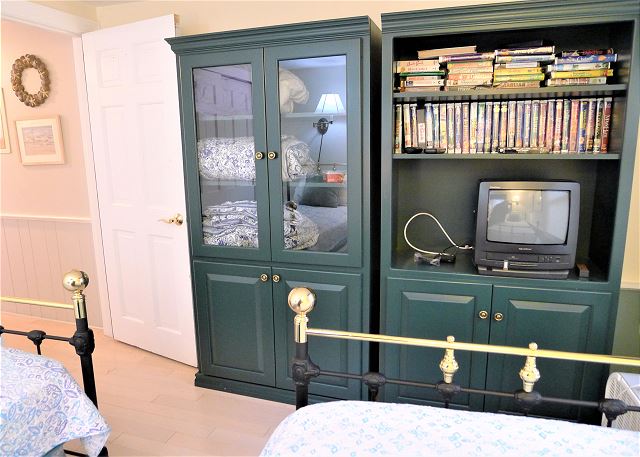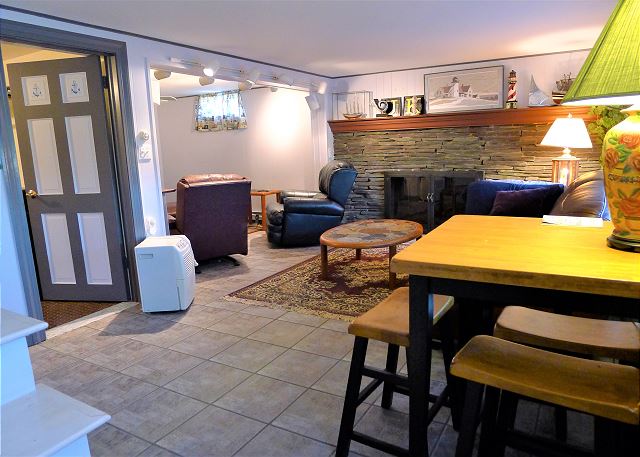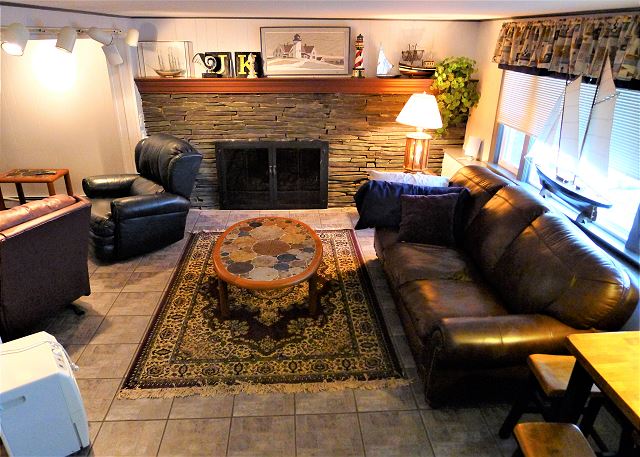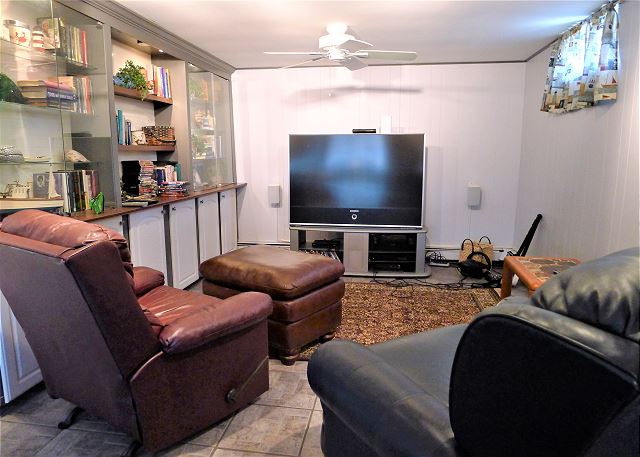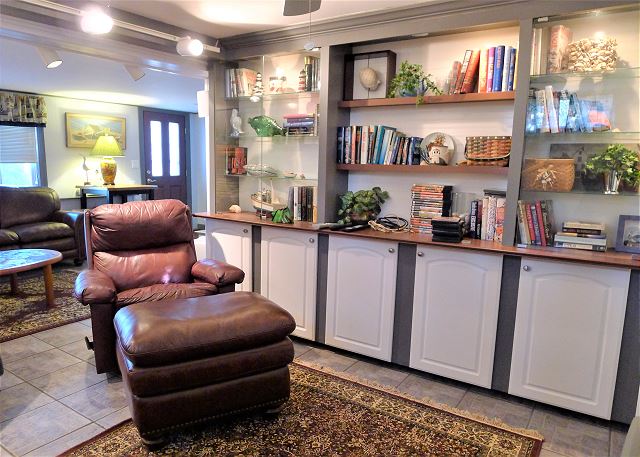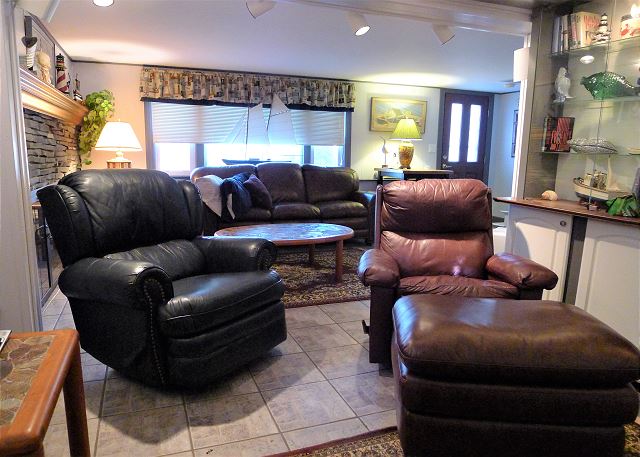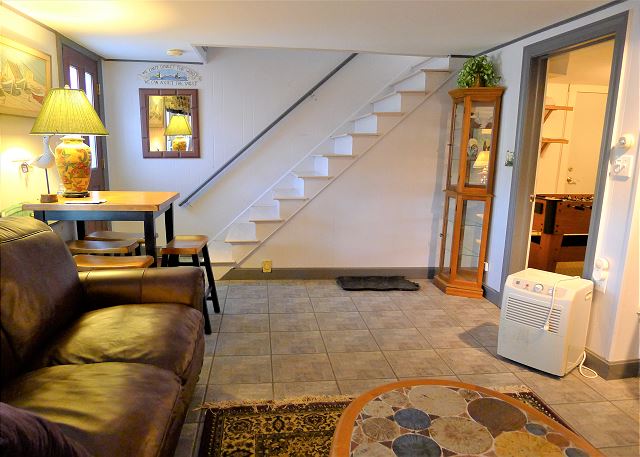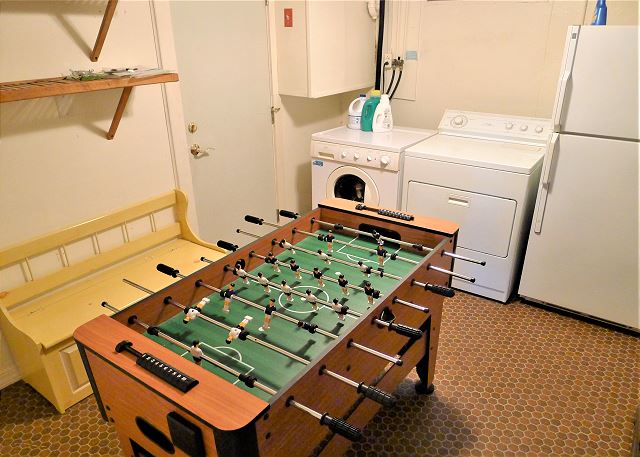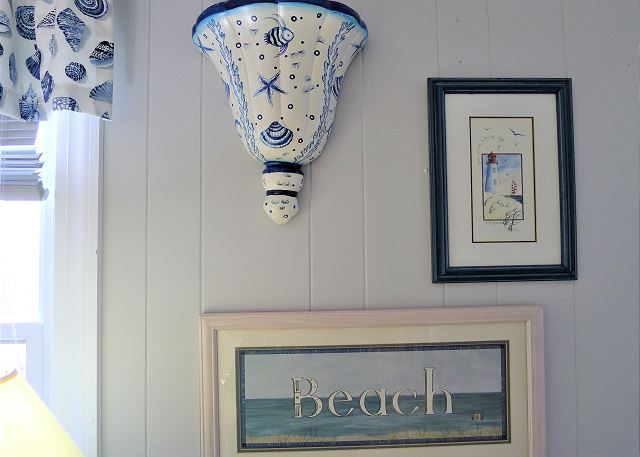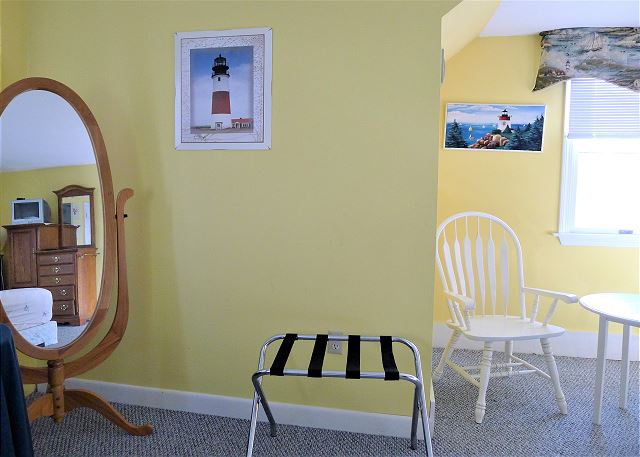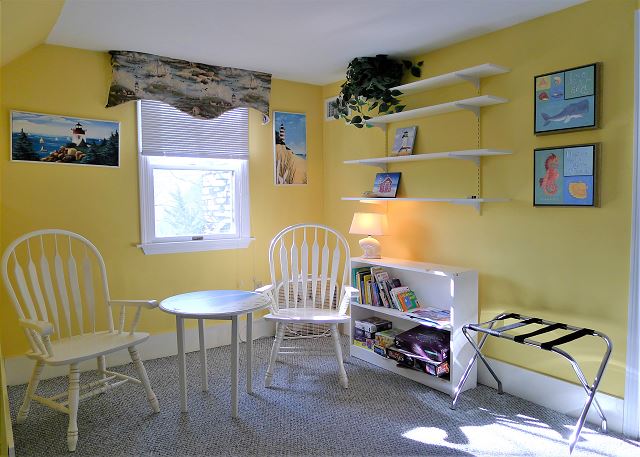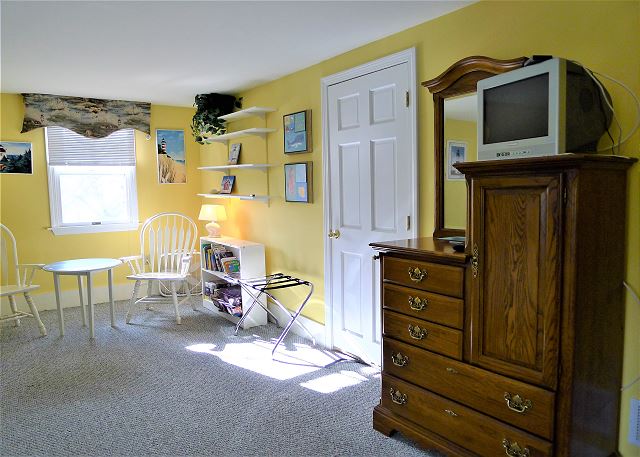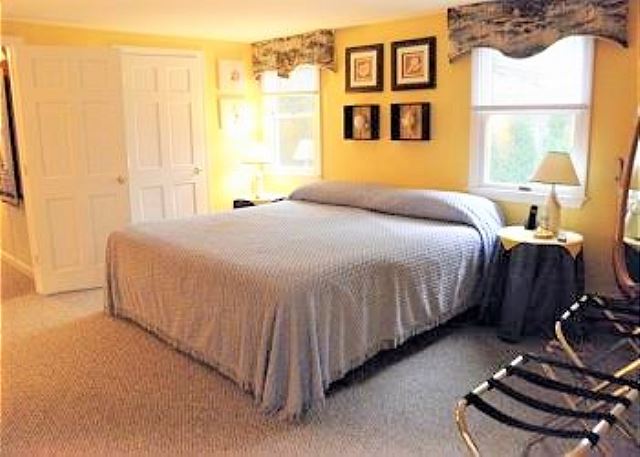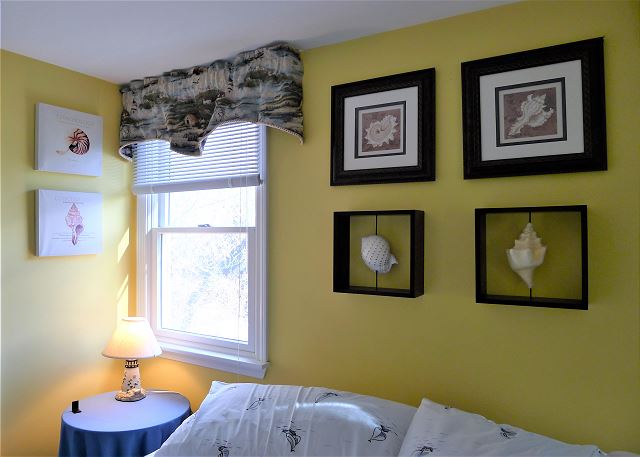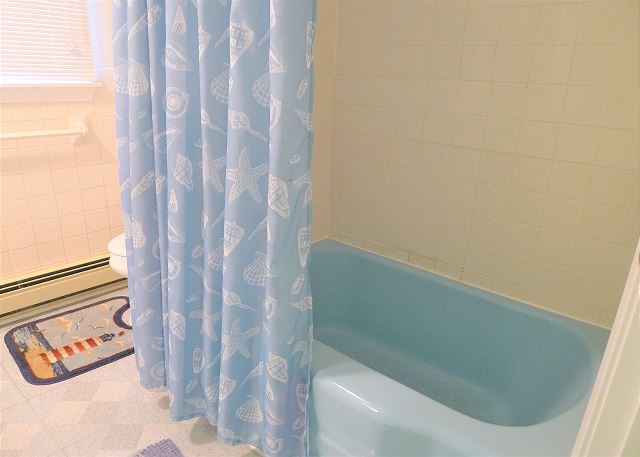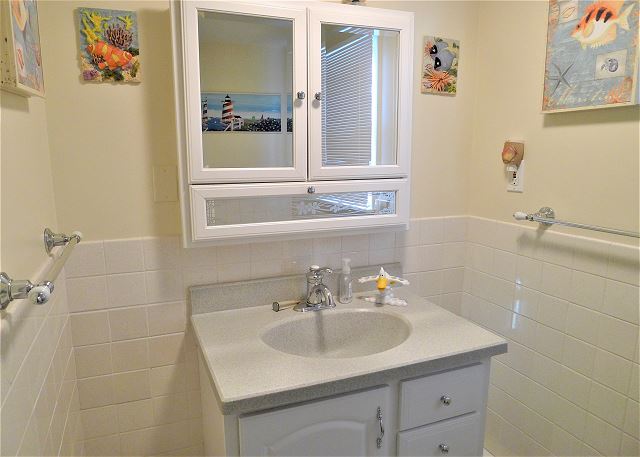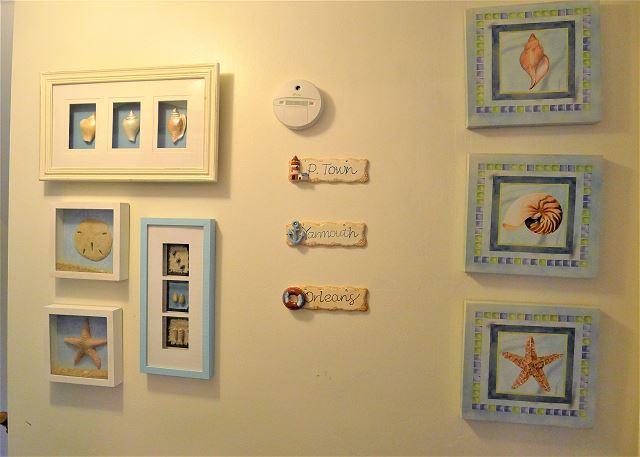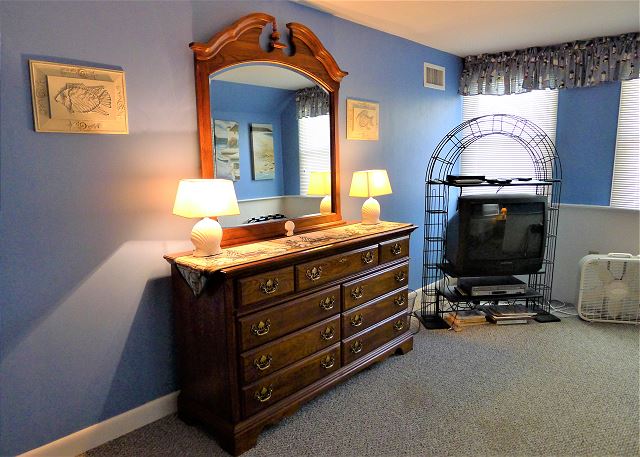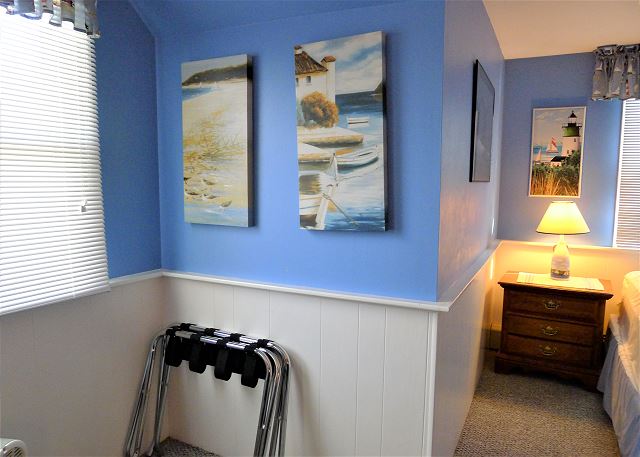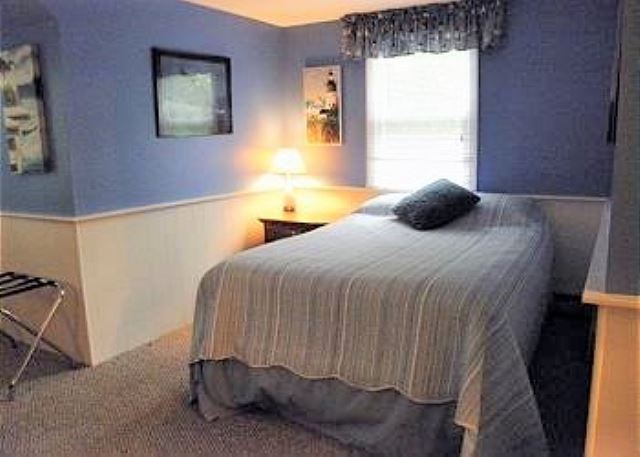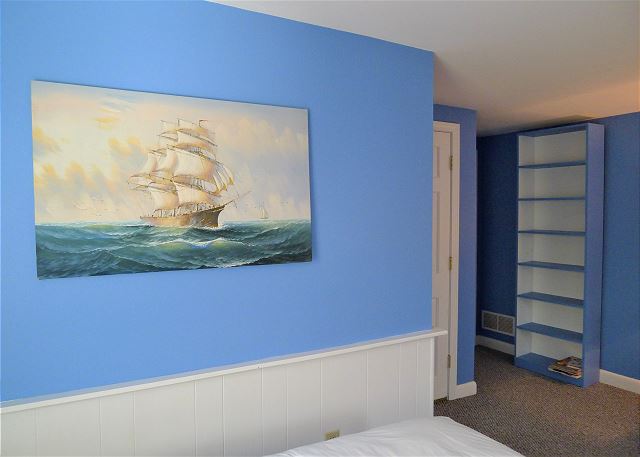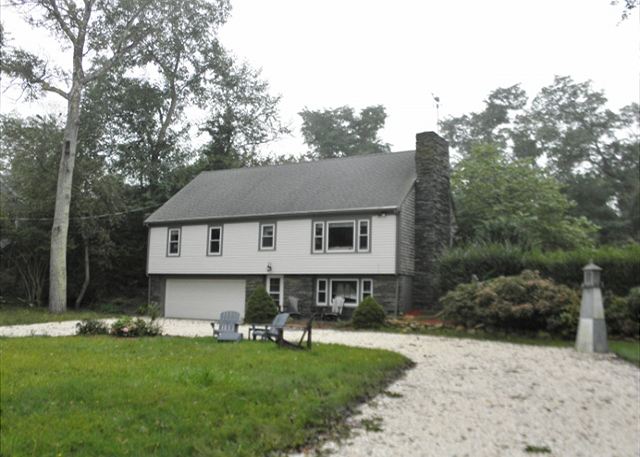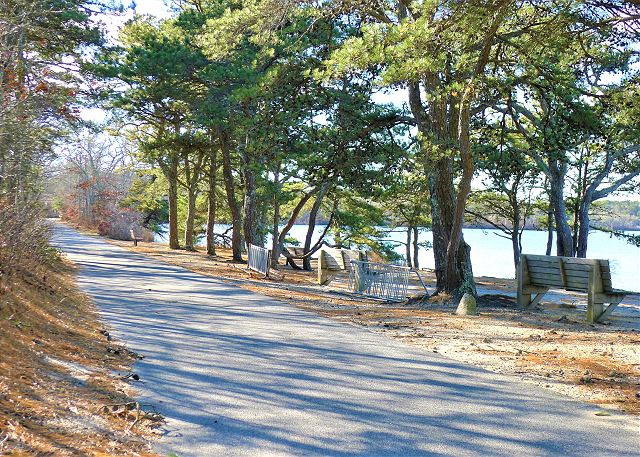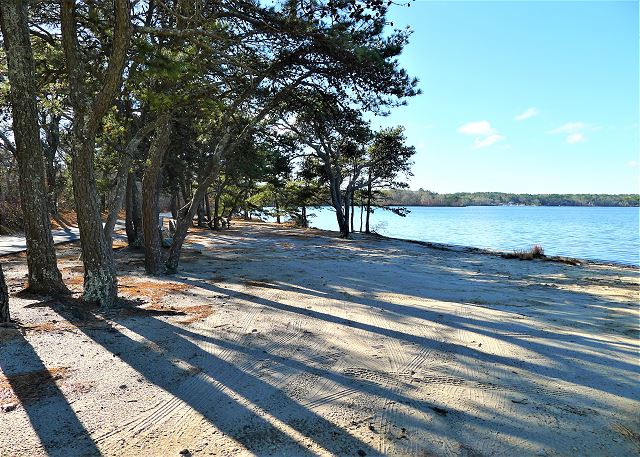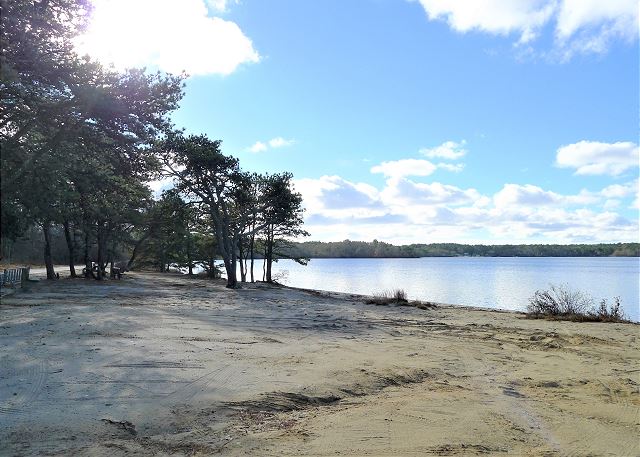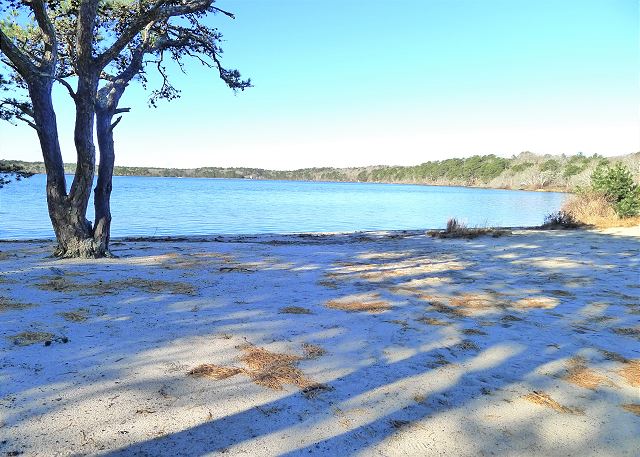 ---
Bedroom(s): 4
Bathroom(s): 2
Sleeps: 8
Type: House
Area: Seymour Pond
Town: Harwich
This Harwich Vacation home offers spacious rooms and water views of Seymour Pond Beach.

Two ponds are just steps away, (just 0.1 miles to Long Pond) where you can enjoy swimming, boating, canoeing, and kayaking; and the Cape Cod Rail Trail Bike path is located directly across the street next to Seymour Pond.

This nautically themed home features many amenities, including central A/C, two large flat-screen HDTVs, surround-sound stereo, Wi-Fi, and gas grill. There is also a fully equipped Cook's kitchen, with drip coffee maker, toaster, toaster oven, Cuisinart, Kitchen Aid mixer, dishwasher, microwave, spices, and ice maker.

There are three levels of living space. The main level has a beautifully decorated living room that has a gas fireplace and wonderful views of Seymour Pond; kitchen with center island, dining area, full bathroom, and a bright and airy screened four-season room. A large main bedroom is on this level with a Tempur-Pedic king-size bed and a flat screen HDTV. Bedroom #2, also on the main floor, has two Twin beds and another TV. Bedrooms #3 and #4, as well as another full bathroom are located on the 2nd level: one has a small sitting area, a 2nd Tempur-Pedic (firm) King-size bed, and TV, and the other has a Full-size bed and a TV.

The lower level (the main entrance to the home) has a gas fireplace, a 55" HDTV, 2 recliners, PlayStation 2 (games are not included, so please bring your own), Foosball table, DVD player, a washer and dryer.

The rear yard has patio area with outdoor dining table with umbrella, and a gas grill with natural gas line, so no tanks to deal with. The front yard has lovely Adirondack Chair sitting area. Garage stores beach chairs for easy access when headed to any of the nearby beaches.

Across the street, Seymour Pond beach is perfect for swimming, canoeing, and kayaking. If you have a motor boat, you can bring it with you because this house has deeded beach rights to Long Pond (accessible by leaving the home driveway and heading left or right a very short distance.). And the bike path is right across the street! Nice shell driveway and parking for up to 4 cars. This home is just over 3 miles away from the great Brewster Bay beaches. *Beach chairs provided and the home has phone service.*Owners provide these items as favors to guests only and not as an integral part of the rental. If these items become lost or damaged during the course of the rental season, owners are not responsible for replacement.*

Sorry no pets and no smoking allowed.

8 Guests maximum allowed at any time. No parties exceeding the occupancy limit allowed.

LINENS (SHEETS/TOWELS) ARE NOT INCLUDED IN THIS RENTAL.

Travel Insurance is highly recommended and affordable coverage to protect your vacation investment.

Please view our policy and procedure page on our web site for detailed information about renting with us.

State and local taxes are applicable and may vary based on local ordinances and bylaws. Tax rates are subject to change.
- DVD Player
- Flat Screen HDTV
- Extended Cable
- Movie Channels
- IPod docking station
- Stereo w/ CD player
- Fireplace
- Home Theater System
- Microwave
- Drip Coffee Maker
- Pantry items (sugar, salt & pep)
- Cleaning Supplies
- Cookware
- Dishes / Glassware / Utensils
- Toaster or Toaster Oven
- Patio
- Gas Grill (Natural Gas)
- Dining Table w/ Umbrella
- Garage Access
- Beach Chairs
- Outdoor Lighting
- Outdoor Seating
- Near Rail Trail Bike Path
- Lake or Pond Front
- Waterview
- Lake or Pond Access
- Near Golf Course
Guest Reviews of
pleasant lake Harwich , MA
summer vacation with family
The home is located with very convenient access to both Rt 6 and Rt 6A. Also, the bike/walk path is just feet away from the front door. It was very clean when we arrived. The a/c kept the home very comfortable. The homeowners have decorated it beautifully. Plenty of sitting space for 7 of us. The bedrooms are very large. The full size bed was not very comfortable. The bushes in the backyard could use some trimming. Overall it was a wonderful place to stay and enjoy the many beaches and restaurants the Cape has to offer.
5 out of 5 stars
Pleasant Lake
Review by
Richard H.
The location is very convenient near the bike rail trail, lakes and beaches near by, AC in the house is a plus escaping the heat
4 out of 5 stars
563 Pleasant Lake
The house was perfect for our group. We had eight people made up of four children and four adults. It would be nice to have a TV in the sitting, dinning room, kitchen area. It is one open room where our group gathered.
5 out of 5 stars
Quiet get away with plenty to do
Review by
Jennifer C.
Great location near bike trail and Seymour and Long Pond. Love the farmer's market in Harwich. General Store down the street closed so nearest place for papers, snacks was Mobile gas station which was always busy. Comfortable house with plenty of room for families & guests.
4 out of 5 stars
December 2019

| S | M | T | W | T | F | S |
| --- | --- | --- | --- | --- | --- | --- |
| 01 | 02 | 03 | 04 | 05 | 06 | 07 |
| 08 | 09 | 10 | 11 | 12 | 13 | 14 |
| 15 | 16 | 17 | 18 | 19 | 20 | 21 |
| 22 | 23 | 24 | 25 | 26 | 27 | 28 |
| 29 | 30 | 31 | | | | |
January 2020

| S | M | T | W | T | F | S |
| --- | --- | --- | --- | --- | --- | --- |
| | | | 01 | 02 | 03 | 04 |
| 05 | 06 | 07 | 08 | 09 | 10 | 11 |
| 12 | 13 | 14 | 15 | 16 | 17 | 18 |
| 19 | 20 | 21 | 22 | 23 | 24 | 25 |
| 26 | 27 | 28 | 29 | 30 | 31 | |
February 2020

| S | M | T | W | T | F | S |
| --- | --- | --- | --- | --- | --- | --- |
| | | | | | | 01 |
| 02 | 03 | 04 | 05 | 06 | 07 | 08 |
| 09 | 10 | 11 | 12 | 13 | 14 | 15 |
| 16 | 17 | 18 | 19 | 20 | 21 | 22 |
| 23 | 24 | 25 | 26 | 27 | 28 | 29 |
March 2020

| S | M | T | W | T | F | S |
| --- | --- | --- | --- | --- | --- | --- |
| 01 | 02 | 03 | 04 | 05 | 06 | 07 |
| 08 | 09 | 10 | 11 | 12 | 13 | 14 |
| 15 | 16 | 17 | 18 | 19 | 20 | 21 |
| 22 | 23 | 24 | 25 | 26 | 27 | 28 |
| 29 | 30 | 31 | | | | |
April 2020

| S | M | T | W | T | F | S |
| --- | --- | --- | --- | --- | --- | --- |
| | | | 01 | 02 | 03 | 04 |
| 05 | 06 | 07 | 08 | 09 | 10 | 11 |
| 12 | 13 | 14 | 15 | 16 | 17 | 18 |
| 19 | 20 | 21 | 22 | 23 | 24 | 25 |
| 26 | 27 | 28 | 29 | 30 | | |
May 2020

| S | M | T | W | T | F | S |
| --- | --- | --- | --- | --- | --- | --- |
| | | | | | 01 | 02 |
| 03 | 04 | 05 | 06 | 07 | 08 | 09 |
| 10 | 11 | 12 | 13 | 14 | 15 | 16 |
| 17 | 18 | 19 | 20 | 21 | 22 | 23 |
| 24 | 25 | 26 | 27 | 28 | 29 | 30 |
| 31 | | | | | | |
June 2020

| S | M | T | W | T | F | S |
| --- | --- | --- | --- | --- | --- | --- |
| | 01 | 02 | 03 | 04 | 05 | 06 |
| 07 | 08 | 09 | 10 | 11 | 12 | 13 |
| 14 | 15 | 16 | 17 | 18 | 19 | 20 |
| 21 | 22 | 23 | 24 | 25 | 26 | 27 |
| 28 | 29 | 30 | | | | |
July 2020

| S | M | T | W | T | F | S |
| --- | --- | --- | --- | --- | --- | --- |
| | | | 01 | 02 | 03 | 04 |
| 05 | 06 | 07 | 08 | 09 | 10 | 11 |
| 12 | 13 | 14 | 15 | 16 | 17 | 18 |
| 19 | 20 | 21 | 22 | 23 | 24 | 25 |
| 26 | 27 | 28 | 29 | 30 | 31 | |
August 2020

| S | M | T | W | T | F | S |
| --- | --- | --- | --- | --- | --- | --- |
| | | | | | | 01 |
| 02 | 03 | 04 | 05 | 06 | 07 | 08 |
| 09 | 10 | 11 | 12 | 13 | 14 | 15 |
| 16 | 17 | 18 | 19 | 20 | 21 | 22 |
| 23 | 24 | 25 | 26 | 27 | 28 | 29 |
| 30 | 31 | | | | | |
September 2020

| S | M | T | W | T | F | S |
| --- | --- | --- | --- | --- | --- | --- |
| | | 01 | 02 | 03 | 04 | 05 |
| 06 | 07 | 08 | 09 | 10 | 11 | 12 |
| 13 | 14 | 15 | 16 | 17 | 18 | 19 |
| 20 | 21 | 22 | 23 | 24 | 25 | 26 |
| 27 | 28 | 29 | 30 | | | |
October 2020

| S | M | T | W | T | F | S |
| --- | --- | --- | --- | --- | --- | --- |
| | | | | 01 | 02 | 03 |
| 04 | 05 | 06 | 07 | 08 | 09 | 10 |
| 11 | 12 | 13 | 14 | 15 | 16 | 17 |
| 18 | 19 | 20 | 21 | 22 | 23 | 24 |
| 25 | 26 | 27 | 28 | 29 | 30 | 31 |
November 2020

| S | M | T | W | T | F | S |
| --- | --- | --- | --- | --- | --- | --- |
| 01 | 02 | 03 | 04 | 05 | 06 | 07 |
| 08 | 09 | 10 | 11 | 12 | 13 | 14 |
| 15 | 16 | 17 | 18 | 19 | 20 | 21 |
| 22 | 23 | 24 | 25 | 26 | 27 | 28 |
| 29 | 30 | | | | | |
December 2020

| S | M | T | W | T | F | S |
| --- | --- | --- | --- | --- | --- | --- |
| | | 01 | 02 | 03 | 04 | 05 |
| 06 | 07 | 08 | 09 | 10 | 11 | 12 |
| 13 | 14 | 15 | 16 | 17 | 18 | 19 |
| 20 | 21 | 22 | 23 | 24 | 25 | 26 |
| 27 | 28 | 29 | 30 | 31 | | |
Available
Unavailable
Sat to Sat booking