Staff Choice Homes have been highly reviewed by both our staff and past guests for an extended period of time. Only a select handful of homes in our inventory receive this highly coveted award! It signifies that staff has extensive knowledge of the property and – just as important – of the owners' commitment to elevating the guest experience.

---
95 Sundown Eastham, MA
BOOK NOW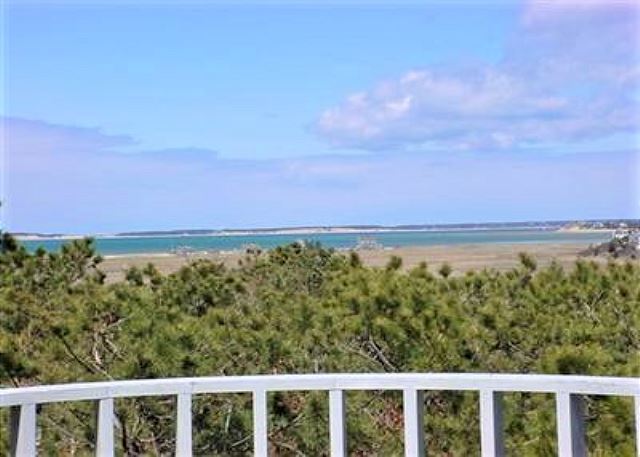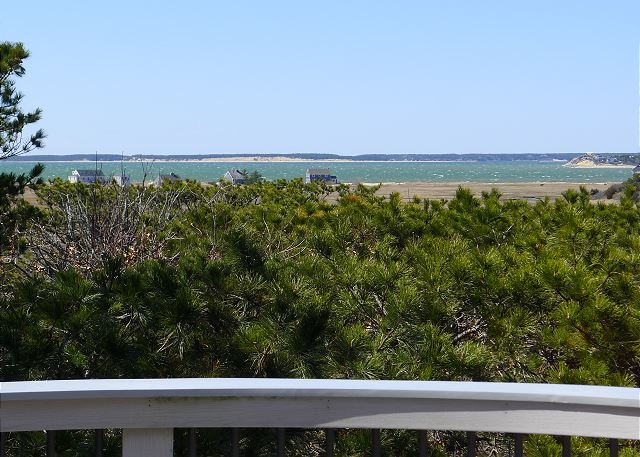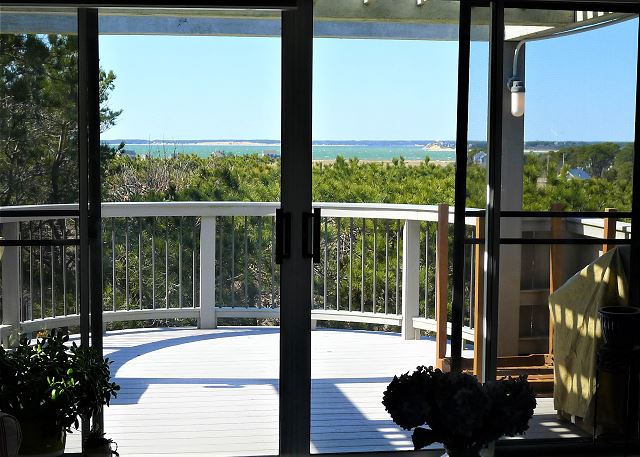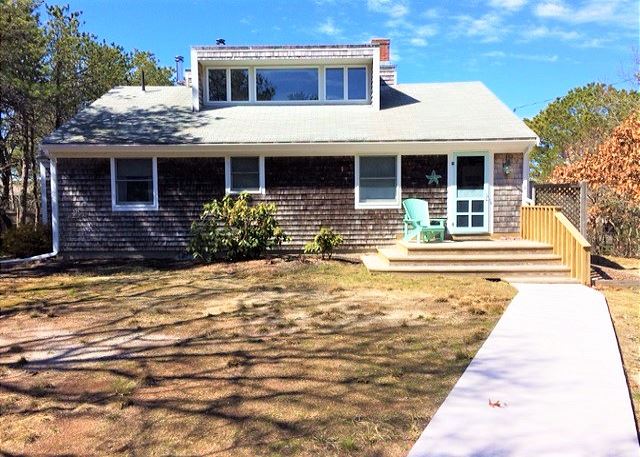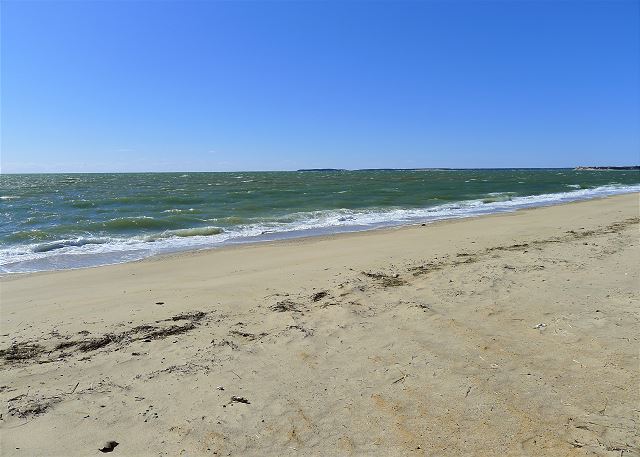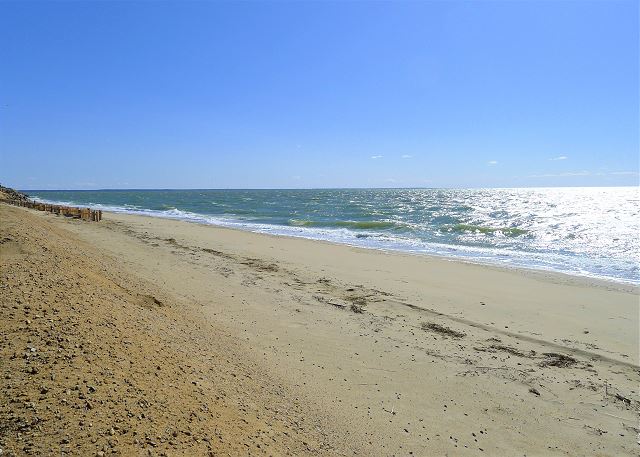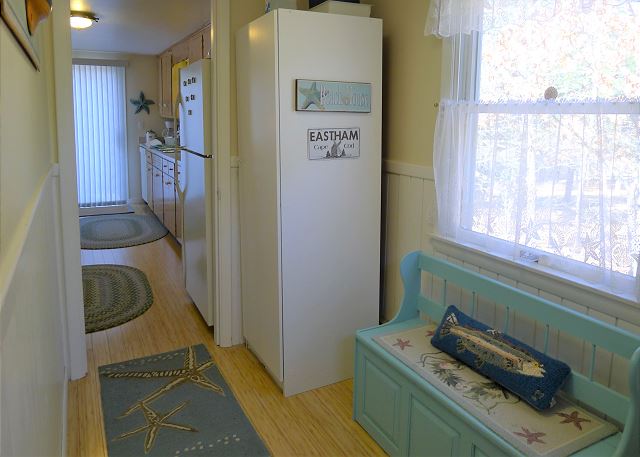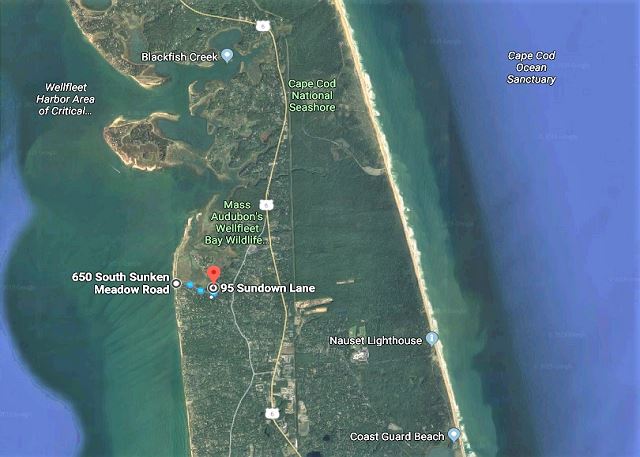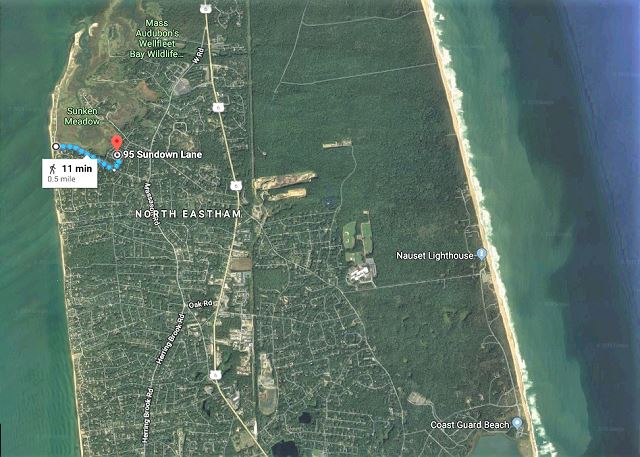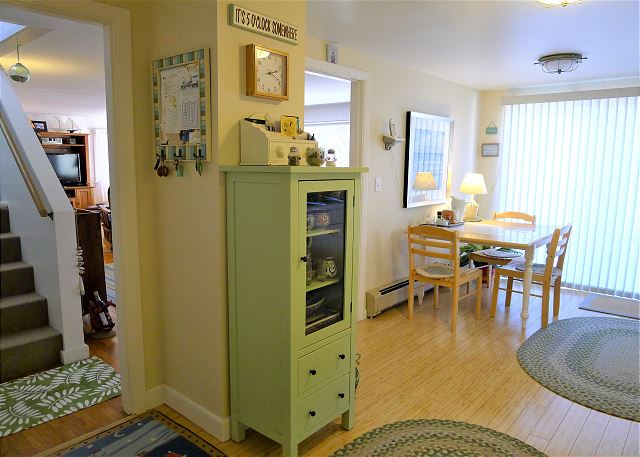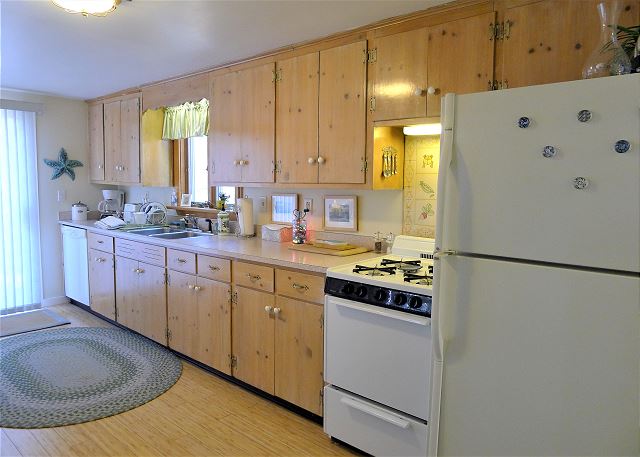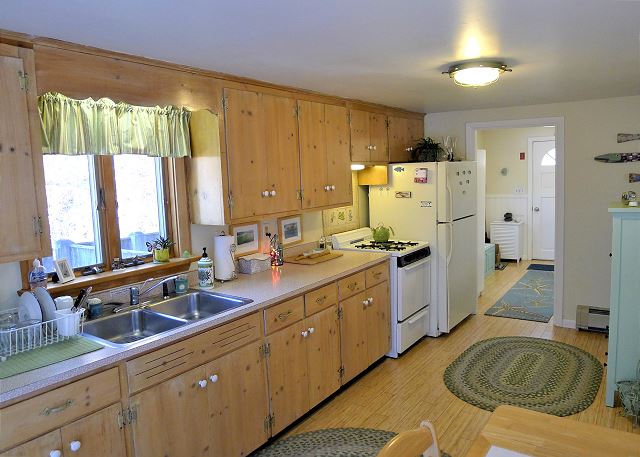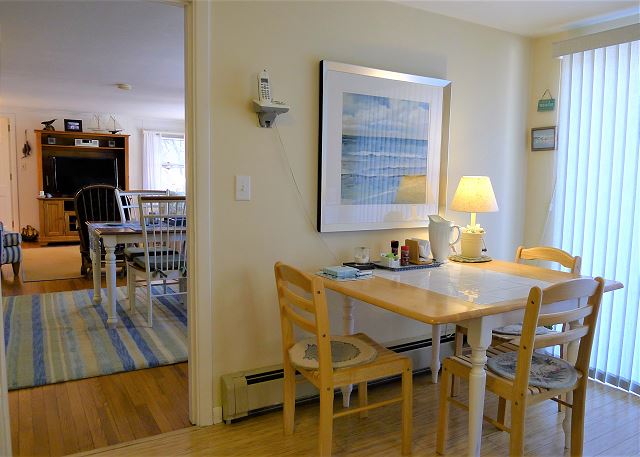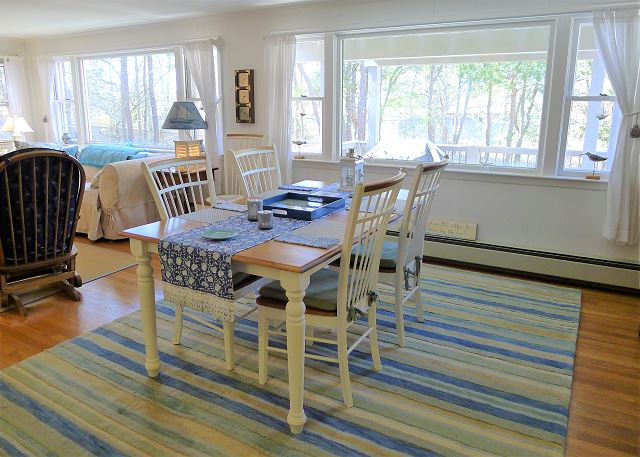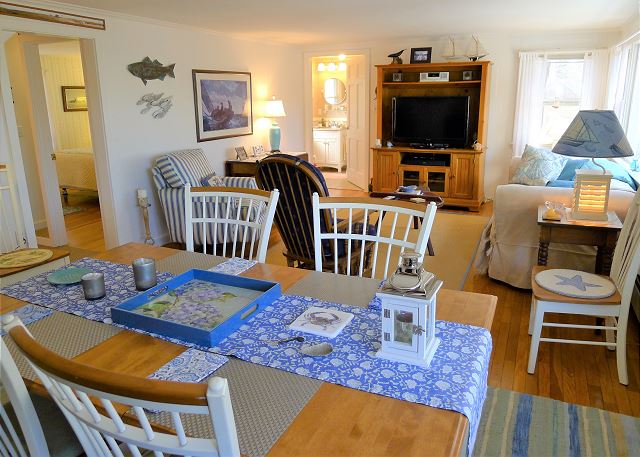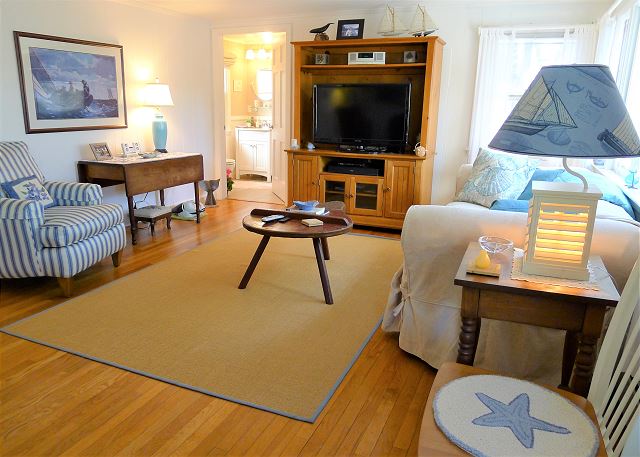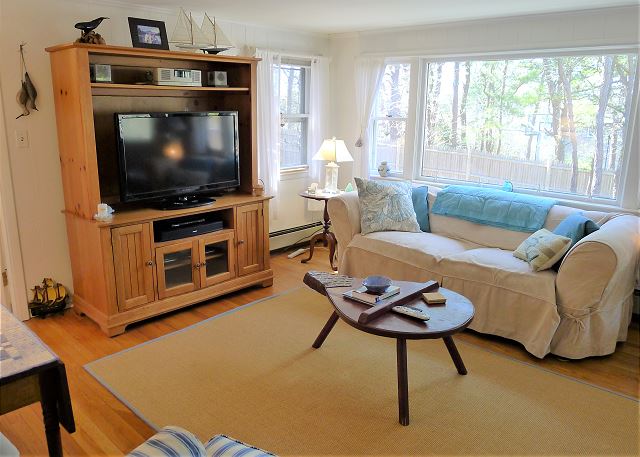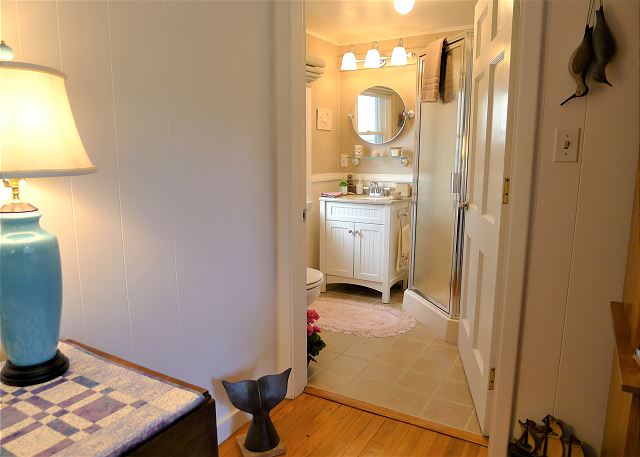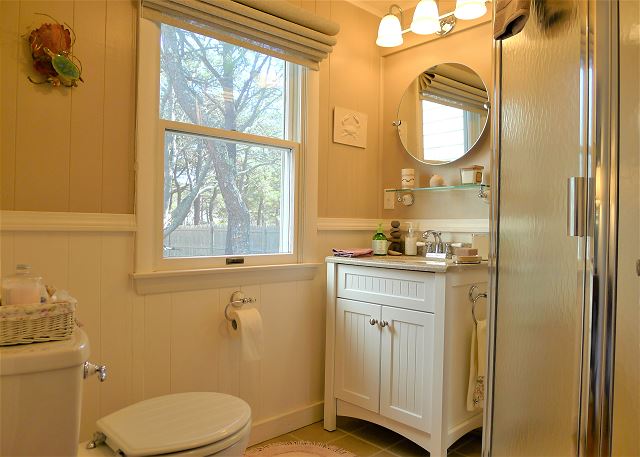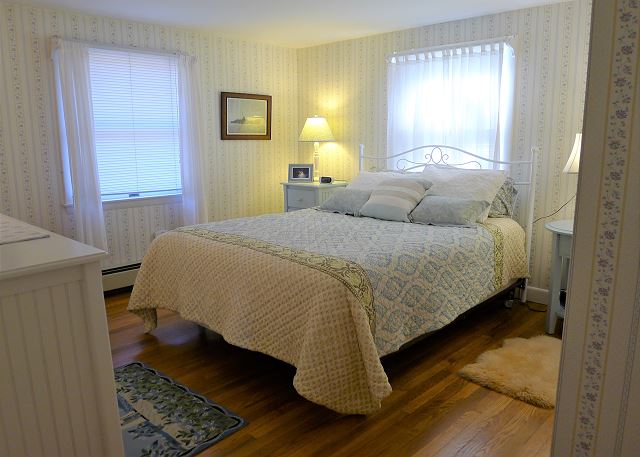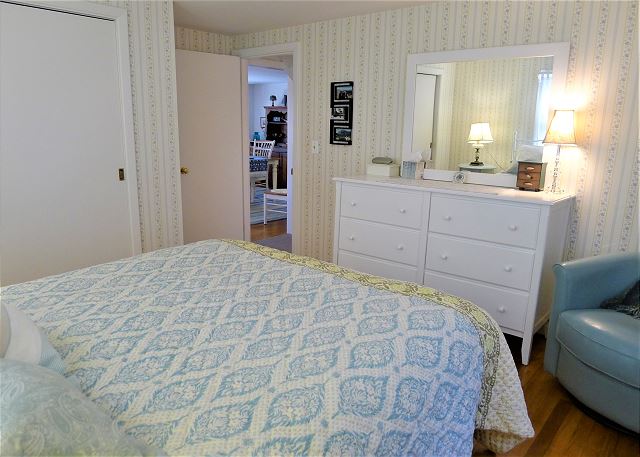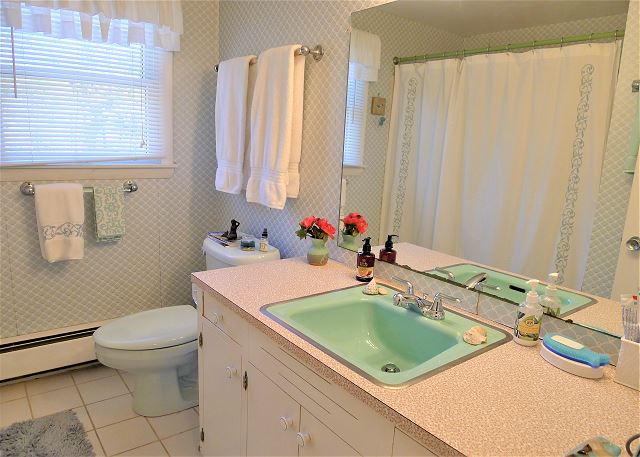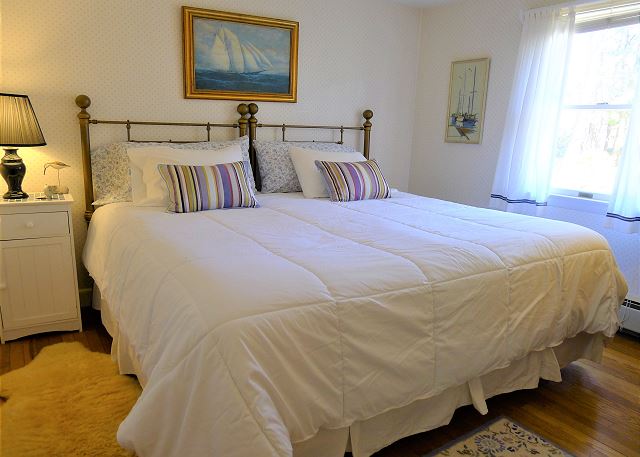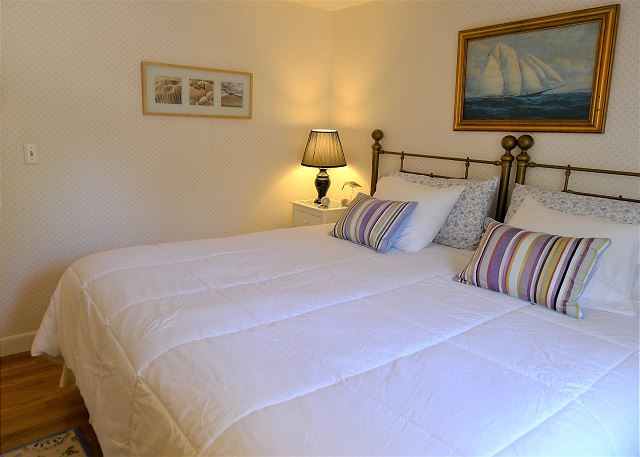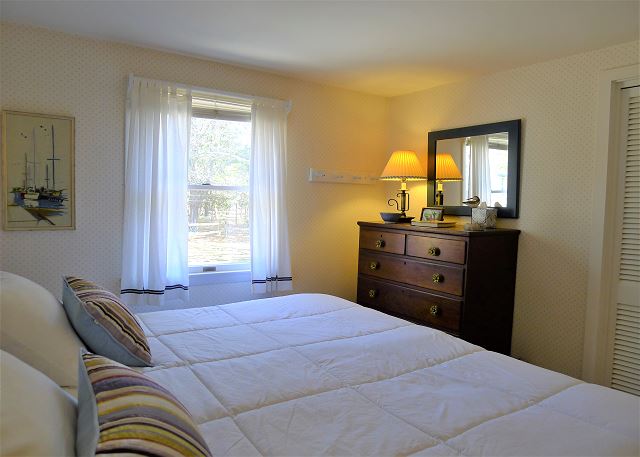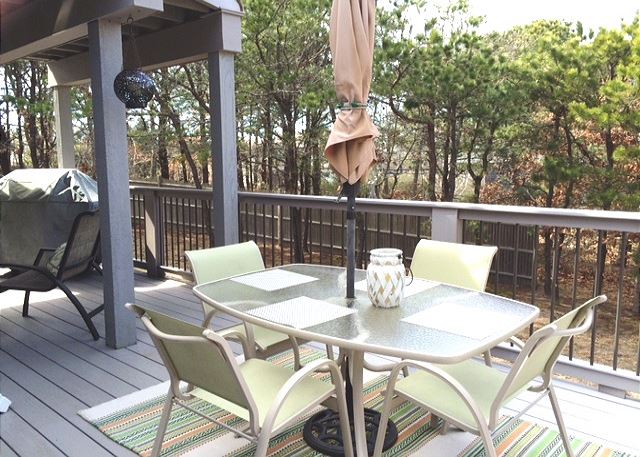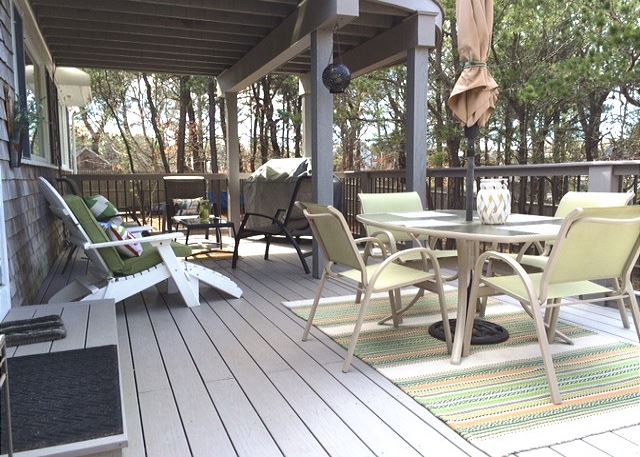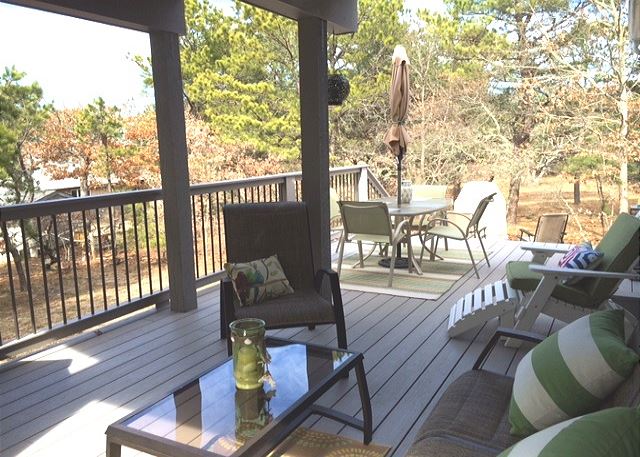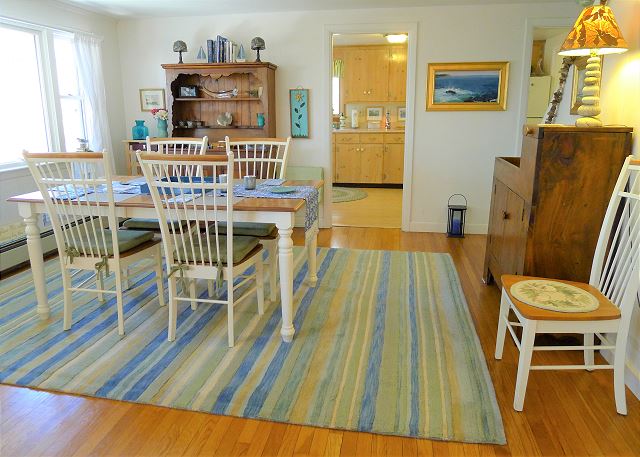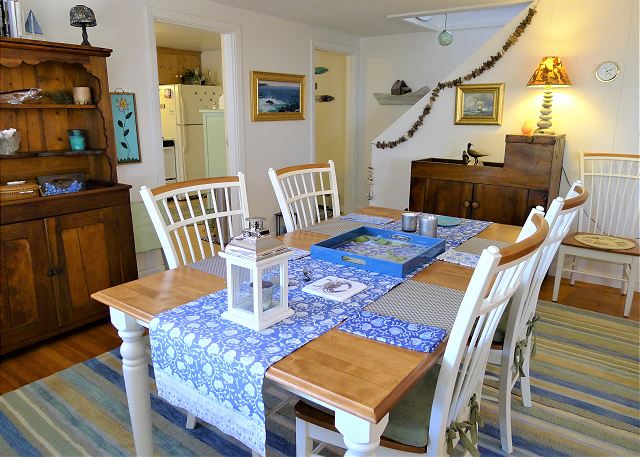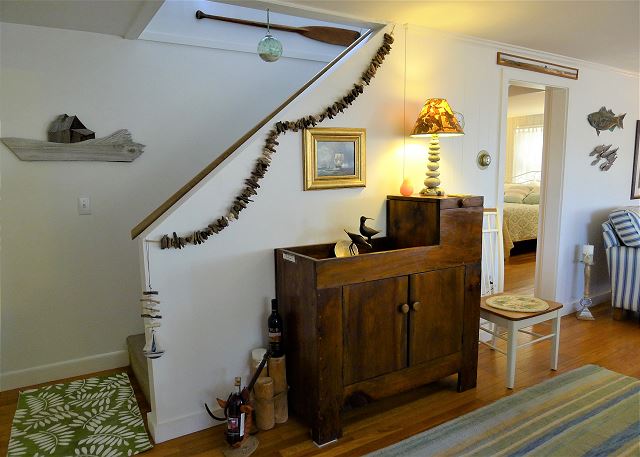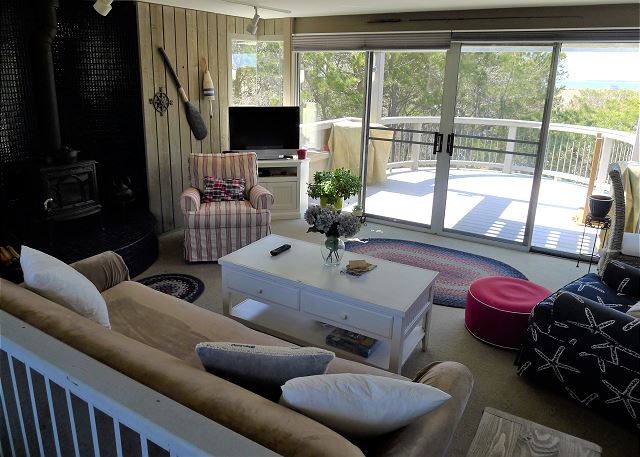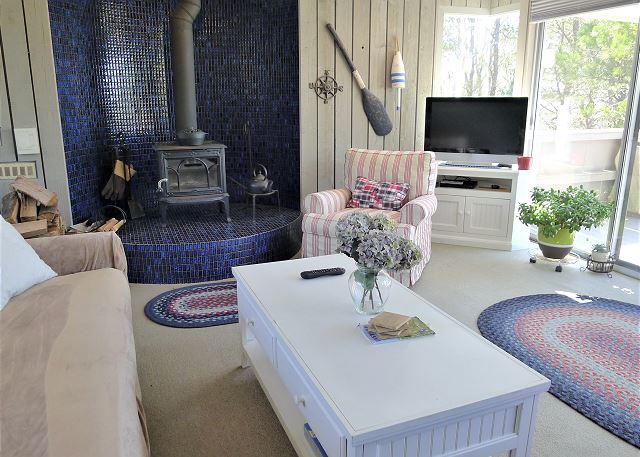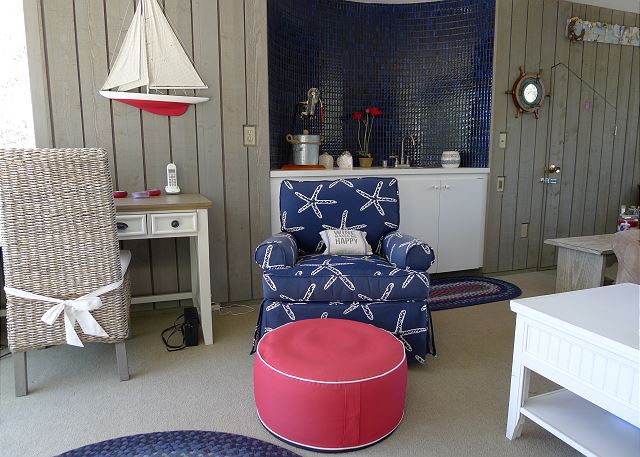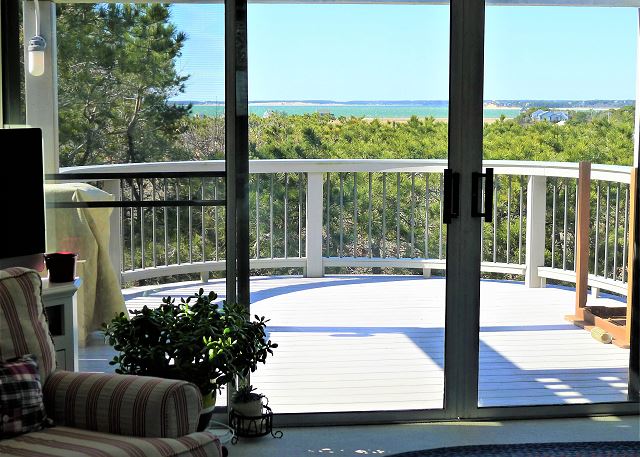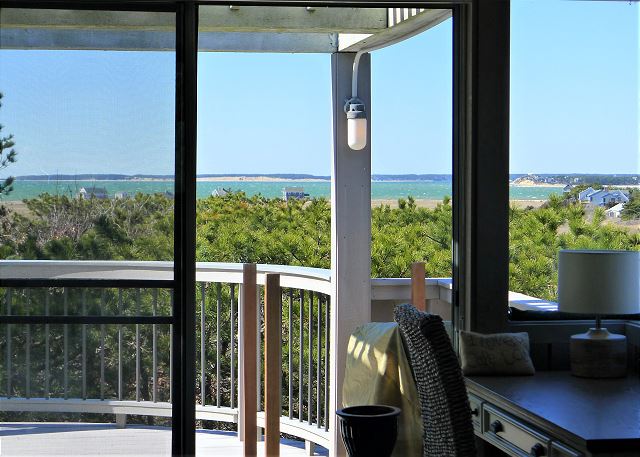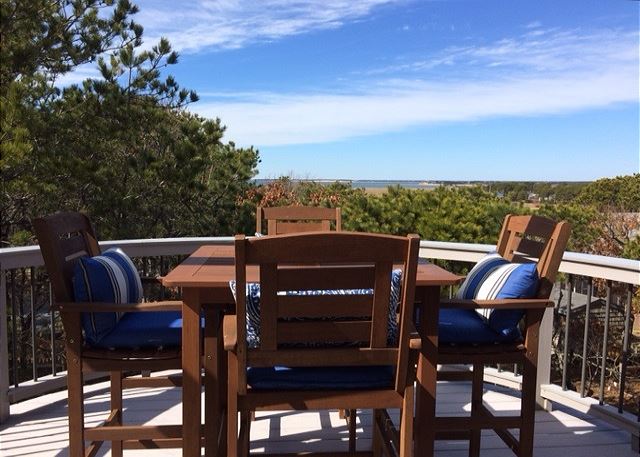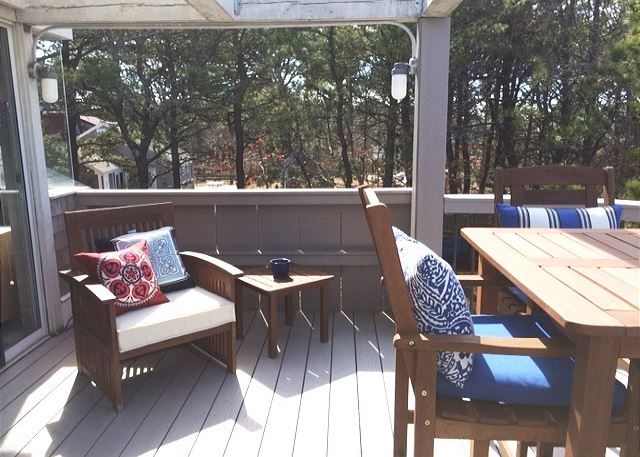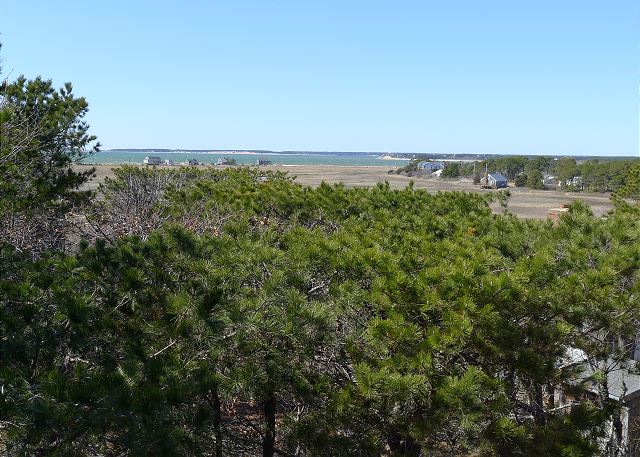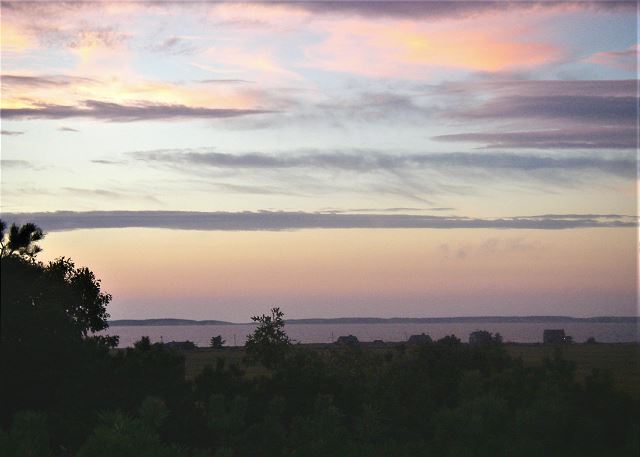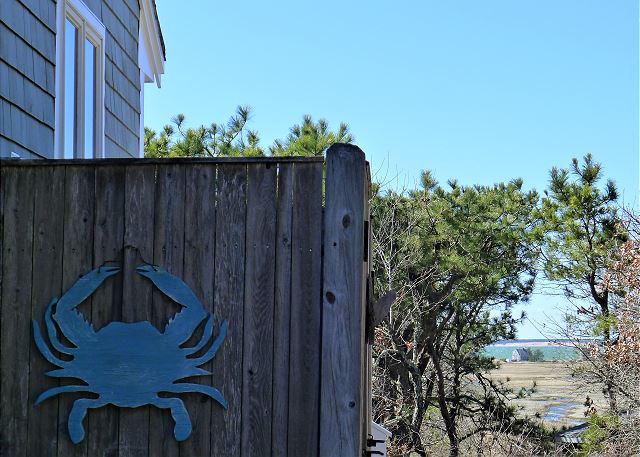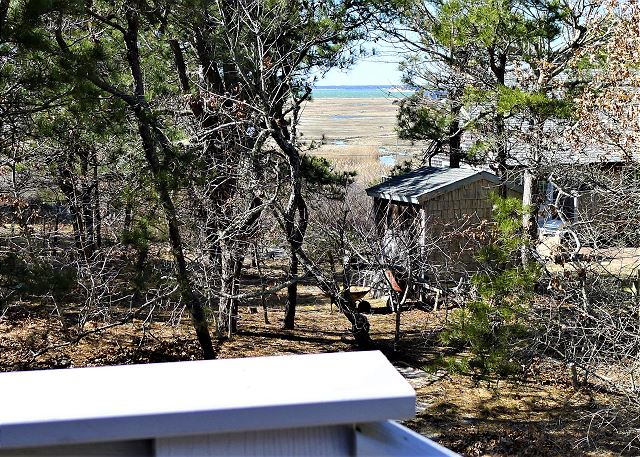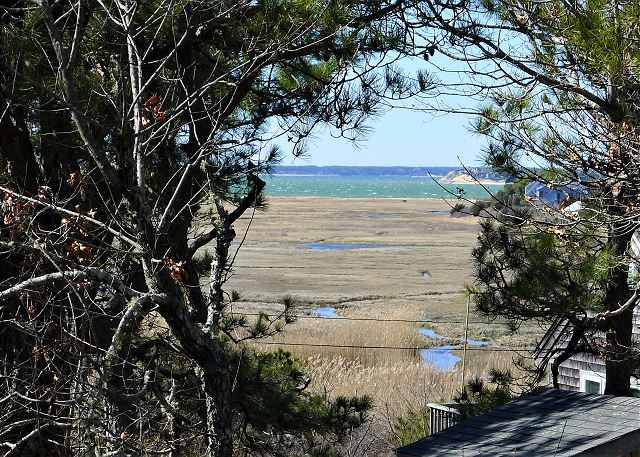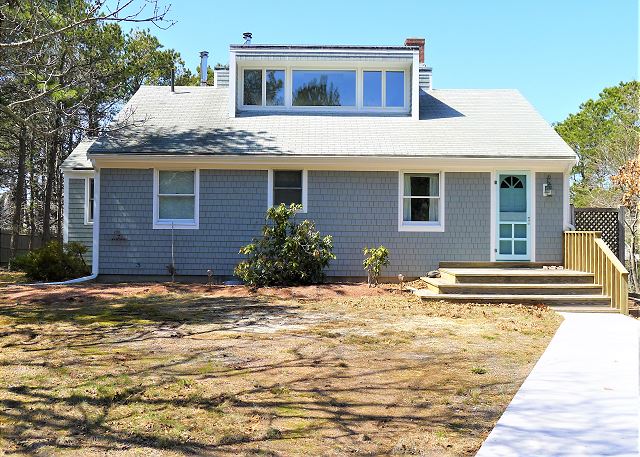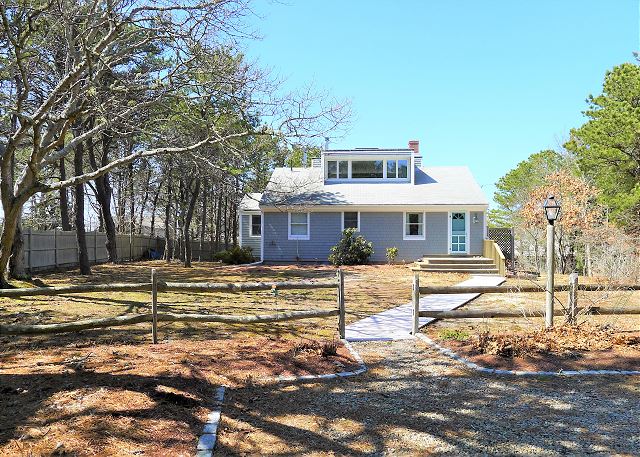 ---
Bedroom(s): 2
Bathroom(s): 2
Sleeps: 4
Type: House
Area: Sunken Meadow Beach
Town: Eastham
A vacation retreat with over 1700 square feet of paradise. In just 10 minutes, you can walk 0.5 miles to South Sunken Meadow, one of the loveliest bay beaches on Cape Cod! The entrance leads to a well equipped kitchen complete with every dish, pan, glass, and appliance you will need during your stay.There is even a small table for three to keep the chef company!

The large first floor deck features dining table, chairs, and fire pit. The cushioned seating and gas grill are positioned under an overhang for those who like the shade.

The kitchen leads to an open dining/living area that is both exquisite and relaxing. The living room with window a/c boasts plenty of seating to enjoy the 40 inch HD Flat screen TV with Comcast channels, On Demand free movies, DVD, and stereo with CD player.

At the back of the home are two bedrooms and two full baths, one with a tub/shower combination and the other with a walk in shower. The main bedroom has a queen with a window a/c. The second bedroom also has a window a/c with a set of twin beds that can be converted easily into a king!

The beautiful loft feels more like an aerie. This special space can do triple duty as a second living room with a 32 inch flat screened TV with DVD player, versatile seating, and wet bar; or as a third bedroom with queen sleeper sofa; or finally as a fourth dining area.

The floor to ceiling sliding glass doors access the upper deck, deliberately designed to resemble a ships prow. The doors have screens so that they can be left open to usher in cool breezes day and night. The deck itself has a high standing teak table, chairs, and additional seating so that every guest can take in magnificent bay vistas that stretch up and down the outer Cape!

Also included: WiFi, enclosed outdoor shower, dryer and brand new washer, space for 3-4 cars in driveway, a cooler*, 2 bikes*, and 2 back pack style beach chairs* are provided for guests use.

*Owners provide these items as favors to guests only and not as an integral part of the rental. If these items become lost or damaged during the course of the rental season, owners are not responsible for replacement.

Sorry no pets and no smoking allowed.

4 guests maximum allowed at any time. No parties exceeding the occupancy limit allowed.

LINENS (SHEETS/TOWELS) ARE NOT INCLUDED IN THIS RENTAL.

Travel Insurance is highly recommended and affordable coverage to protect your vacation investment.

Please view our policy and procedure page on our web site for detailed information about renting with us.

State and local taxes are applicable and may vary based on local ordinances and bylaws. These tax rates are subject to change.
- DVD Player
- Flat Screen HDTV
- Basic Cable
- Stereo w/ CD player
- A/C Unit
- Deck
- WiFi
- Iron/Ironing Board
- Land line telephone
- Washer & Dryer
- On Demand Free Movie
- Microwave
- Teapot or Tea Kettle
- Drip Coffee Maker
- Cookware
- Dishes / Glassware / Utensils
- Kitchen Table
- Blender
- Iron
- Toaster or Toaster Oven
- Ice Maker
- Dishwasher
- Lobster Pot
- Door to Deck
- microwave
- ironing board
- Toaster
- Dining Table
- Window A/C
- window ac in 2 bedrooms
- Shower Only
- Tub/Shower Combo
- washer
- dryer
- detergent provided
- Deck
- Gas Grill with Propane Tank
- Dining Table w/ Umbrella
- Enclosed Outdoor Shower
- Firepit or Chiminea
- Beach Chairs
- Outdoor Lighting
- Outdoor Seating
- Beach Cooler
- Bicycles
- Near Cape Cod Bay Beaches
- Waterview
Guest Reviews of
95 sundown Eastham , MA
Awesome time in 'Ol Cape Cod
Review by
Bob W.
The rental unit was exactly what we were looking for. It had the Cape Cod charm and was very clean and well equipped. Cape Cod Rentals were more than helpful. Upon arrival we had a faulty microwave and within a couple days the owner as well as the management company got us a new one. We had a great experience!!
5 out of 5 stars
A peaceful bay-side retreat in Eastham
A relaxing return stay at a lovely bay-side home. Wonderful views from the upstairs deck, quick walk to Sunken Meadow Beach. Will be back!
5 out of 5 stars
95 Sundown
Nice rental that has it all.
5 out of 5 stars
A week at the beach
Review by
Jean-Luc D.
Spent the week enjoying the great weather and the beautiful beaches of Cape Cod. Surfing was good and the location allowed to discover the north-west of the Cape.The house although a little small offered great outdoor living areas and had a good spirit. Decoration was impressive. Feel good place!
4 out of 5 stars
Summer Vacation
Beautiful Cape Cottage. House has all the cape/beach touches and offers all or more amenities than expected! Very Clean, Comfortable, and extremely attentive to detail. Peaceful private Location, still a far walk to beach, but really short drive.
5 out of 5 stars
Comfortable home away from home!
This home is well cared for. The air conditioning units worked very efficiently and there was more than enough dinnerware, cookware, glasses, etc. There's a beautiful peekaboo view of the bay through the trees on the bottom deck and an awesome skyline view on the top deck. It's a beautiful 12 minute walk to the beach.
5 out of 5 stars
August 2019

| S | M | T | W | T | F | S |
| --- | --- | --- | --- | --- | --- | --- |
| | | | | 01 | 02 | 03 |
| 04 | 05 | 06 | 07 | 08 | 09 | 10 |
| 11 | 12 | 13 | 14 | 15 | 16 | 17 |
| 18 | 19 | 20 | 21 | 22 | 23 | 24 |
| 25 | 26 | 27 | 28 | 29 | 30 | 31 |
September 2019

| S | M | T | W | T | F | S |
| --- | --- | --- | --- | --- | --- | --- |
| 01 | 02 | 03 | 04 | 05 | 06 | 07 |
| 08 | 09 | 10 | 11 | 12 | 13 | 14 |
| 15 | 16 | 17 | 18 | 19 | 20 | 21 |
| 22 | 23 | 24 | 25 | 26 | 27 | 28 |
| 29 | 30 | | | | | |
October 2019

| S | M | T | W | T | F | S |
| --- | --- | --- | --- | --- | --- | --- |
| | | 01 | 02 | 03 | 04 | 05 |
| 06 | 07 | 08 | 09 | 10 | 11 | 12 |
| 13 | 14 | 15 | 16 | 17 | 18 | 19 |
| 20 | 21 | 22 | 23 | 24 | 25 | 26 |
| 27 | 28 | 29 | 30 | 31 | | |
November 2019

| S | M | T | W | T | F | S |
| --- | --- | --- | --- | --- | --- | --- |
| | | | | | 01 | 02 |
| 03 | 04 | 05 | 06 | 07 | 08 | 09 |
| 10 | 11 | 12 | 13 | 14 | 15 | 16 |
| 17 | 18 | 19 | 20 | 21 | 22 | 23 |
| 24 | 25 | 26 | 27 | 28 | 29 | 30 |
December 2019

| S | M | T | W | T | F | S |
| --- | --- | --- | --- | --- | --- | --- |
| 01 | 02 | 03 | 04 | 05 | 06 | 07 |
| 08 | 09 | 10 | 11 | 12 | 13 | 14 |
| 15 | 16 | 17 | 18 | 19 | 20 | 21 |
| 22 | 23 | 24 | 25 | 26 | 27 | 28 |
| 29 | 30 | 31 | | | | |
January 2020

| S | M | T | W | T | F | S |
| --- | --- | --- | --- | --- | --- | --- |
| | | | 01 | 02 | 03 | 04 |
| 05 | 06 | 07 | 08 | 09 | 10 | 11 |
| 12 | 13 | 14 | 15 | 16 | 17 | 18 |
| 19 | 20 | 21 | 22 | 23 | 24 | 25 |
| 26 | 27 | 28 | 29 | 30 | 31 | |
February 2020

| S | M | T | W | T | F | S |
| --- | --- | --- | --- | --- | --- | --- |
| | | | | | | 01 |
| 02 | 03 | 04 | 05 | 06 | 07 | 08 |
| 09 | 10 | 11 | 12 | 13 | 14 | 15 |
| 16 | 17 | 18 | 19 | 20 | 21 | 22 |
| 23 | 24 | 25 | 26 | 27 | 28 | 29 |
March 2020

| S | M | T | W | T | F | S |
| --- | --- | --- | --- | --- | --- | --- |
| 01 | 02 | 03 | 04 | 05 | 06 | 07 |
| 08 | 09 | 10 | 11 | 12 | 13 | 14 |
| 15 | 16 | 17 | 18 | 19 | 20 | 21 |
| 22 | 23 | 24 | 25 | 26 | 27 | 28 |
| 29 | 30 | 31 | | | | |
April 2020

| S | M | T | W | T | F | S |
| --- | --- | --- | --- | --- | --- | --- |
| | | | 01 | 02 | 03 | 04 |
| 05 | 06 | 07 | 08 | 09 | 10 | 11 |
| 12 | 13 | 14 | 15 | 16 | 17 | 18 |
| 19 | 20 | 21 | 22 | 23 | 24 | 25 |
| 26 | 27 | 28 | 29 | 30 | | |
May 2020

| S | M | T | W | T | F | S |
| --- | --- | --- | --- | --- | --- | --- |
| | | | | | 01 | 02 |
| 03 | 04 | 05 | 06 | 07 | 08 | 09 |
| 10 | 11 | 12 | 13 | 14 | 15 | 16 |
| 17 | 18 | 19 | 20 | 21 | 22 | 23 |
| 24 | 25 | 26 | 27 | 28 | 29 | 30 |
| 31 | | | | | | |
June 2020

| S | M | T | W | T | F | S |
| --- | --- | --- | --- | --- | --- | --- |
| | 01 | 02 | 03 | 04 | 05 | 06 |
| 07 | 08 | 09 | 10 | 11 | 12 | 13 |
| 14 | 15 | 16 | 17 | 18 | 19 | 20 |
| 21 | 22 | 23 | 24 | 25 | 26 | 27 |
| 28 | 29 | 30 | | | | |
July 2020

| S | M | T | W | T | F | S |
| --- | --- | --- | --- | --- | --- | --- |
| | | | 01 | 02 | 03 | 04 |
| 05 | 06 | 07 | 08 | 09 | 10 | 11 |
| 12 | 13 | 14 | 15 | 16 | 17 | 18 |
| 19 | 20 | 21 | 22 | 23 | 24 | 25 |
| 26 | 27 | 28 | 29 | 30 | 31 | |
August 2020

| S | M | T | W | T | F | S |
| --- | --- | --- | --- | --- | --- | --- |
| | | | | | | 01 |
| 02 | 03 | 04 | 05 | 06 | 07 | 08 |
| 09 | 10 | 11 | 12 | 13 | 14 | 15 |
| 16 | 17 | 18 | 19 | 20 | 21 | 22 |
| 23 | 24 | 25 | 26 | 27 | 28 | 29 |
| 30 | 31 | | | | | |
Available
Unavailable
Sat to Sat booking