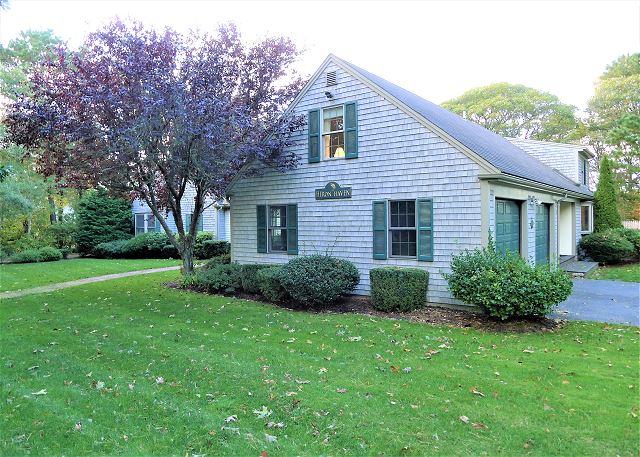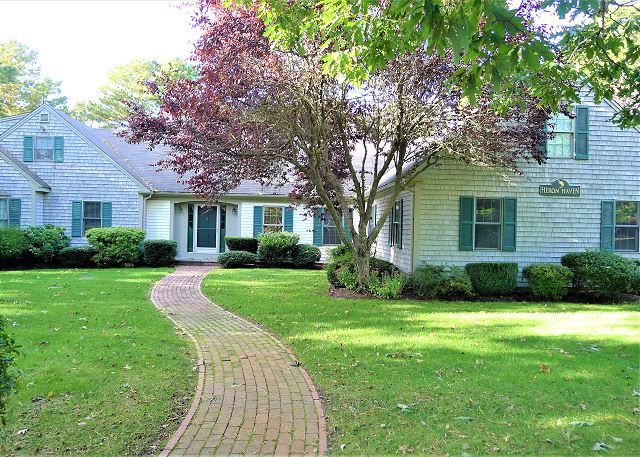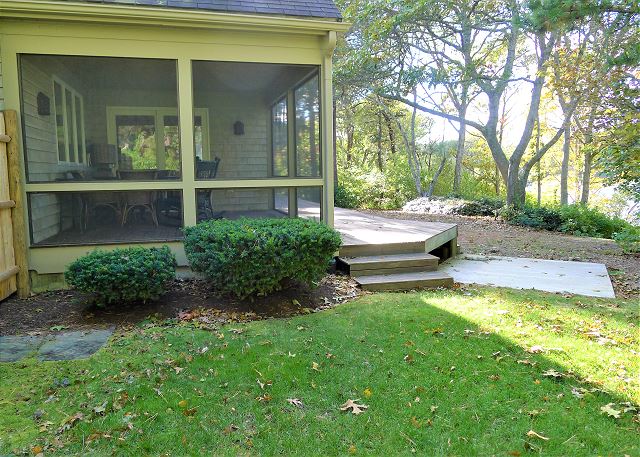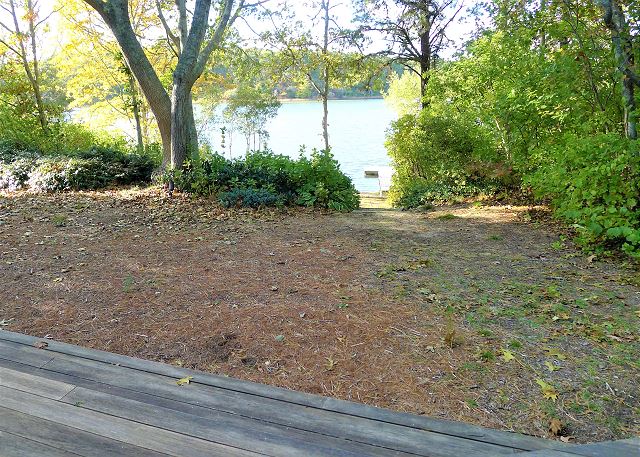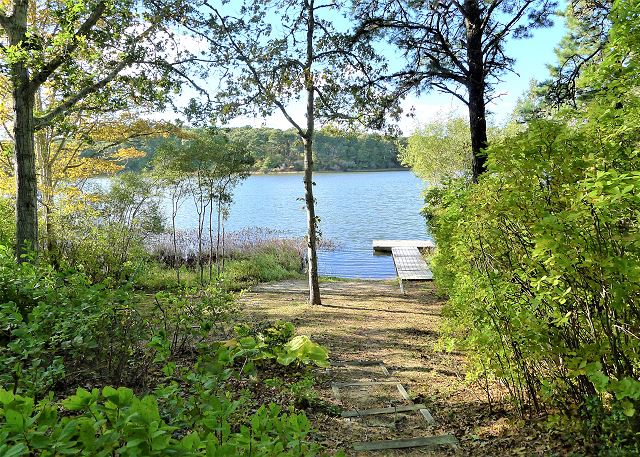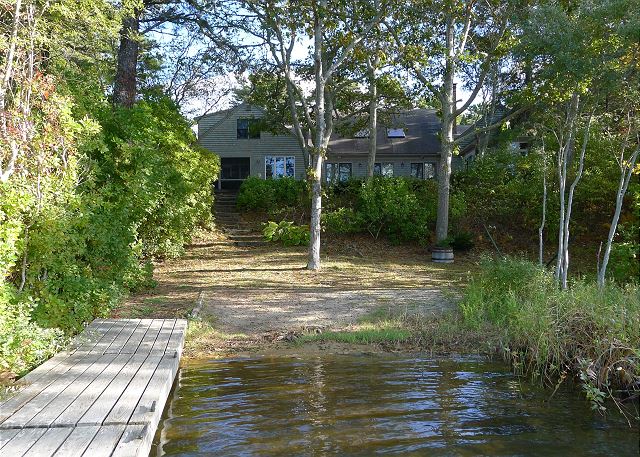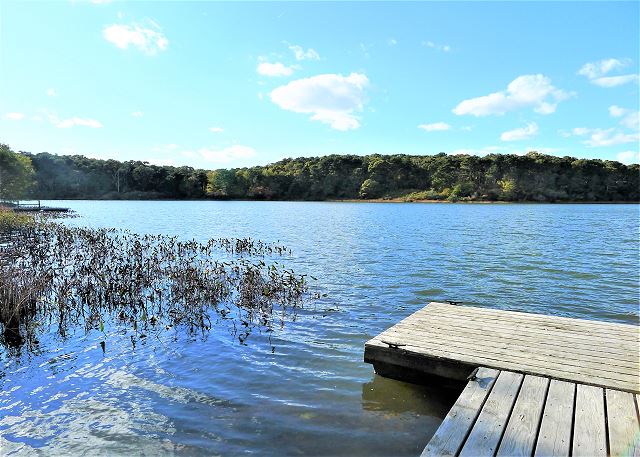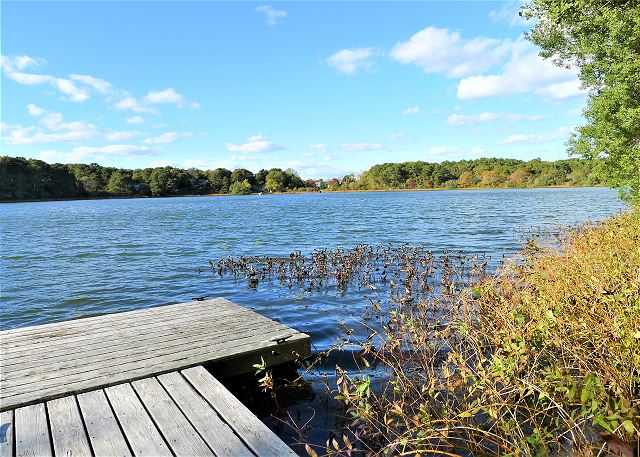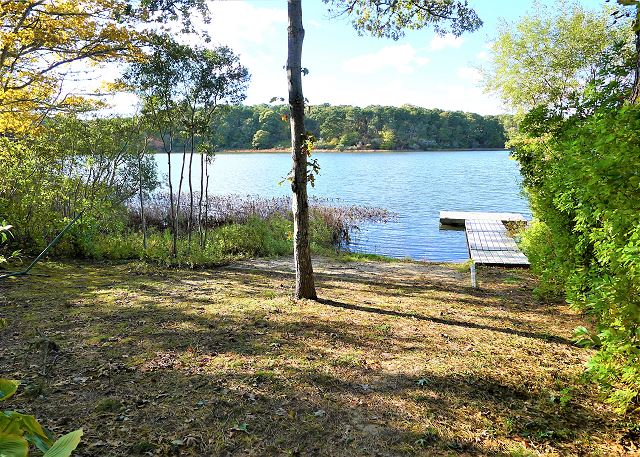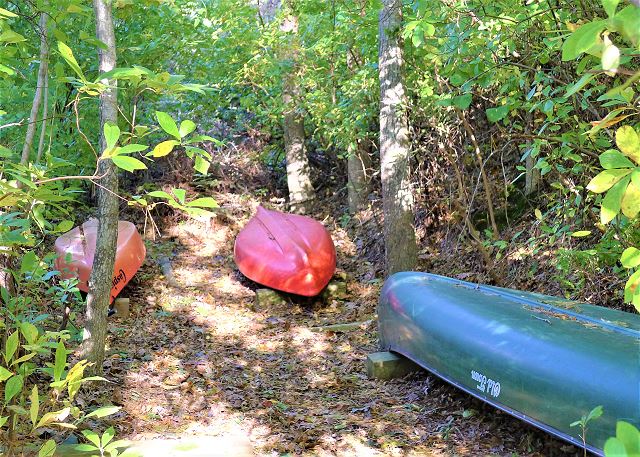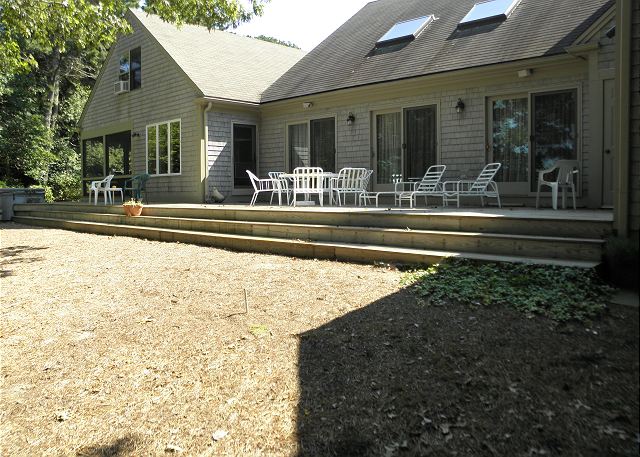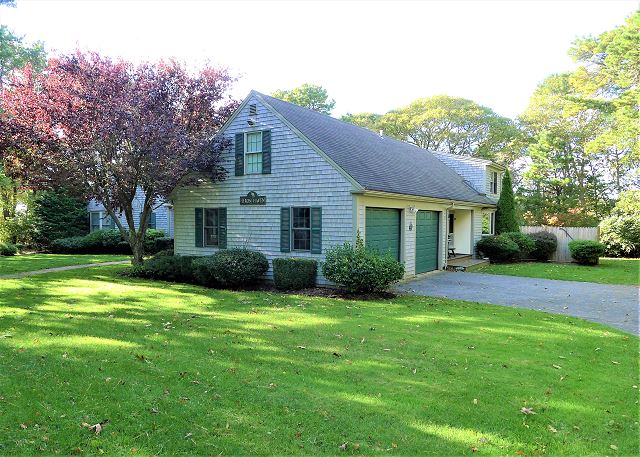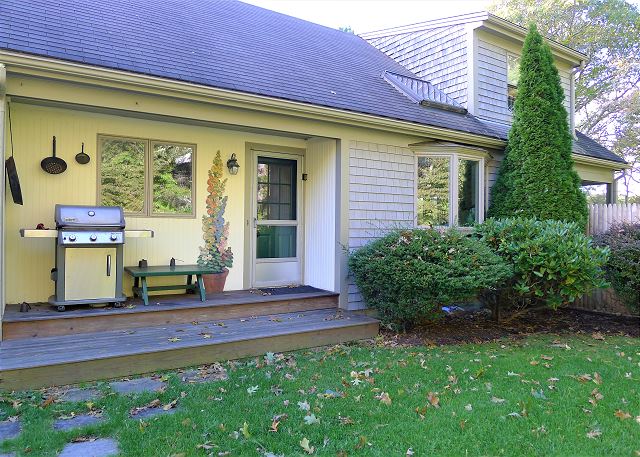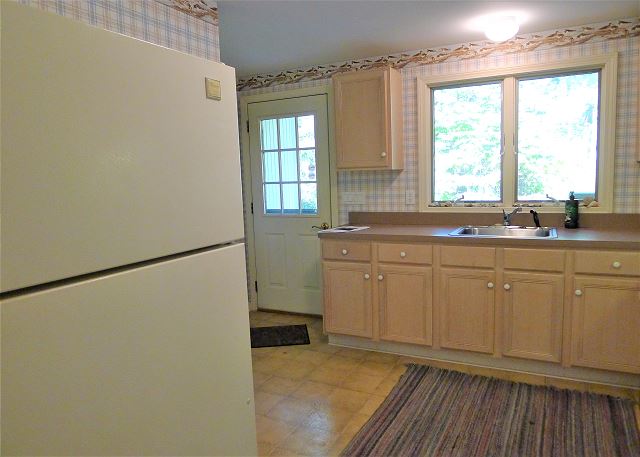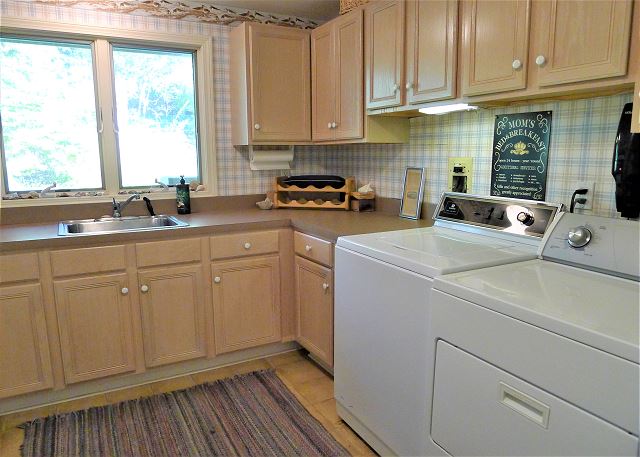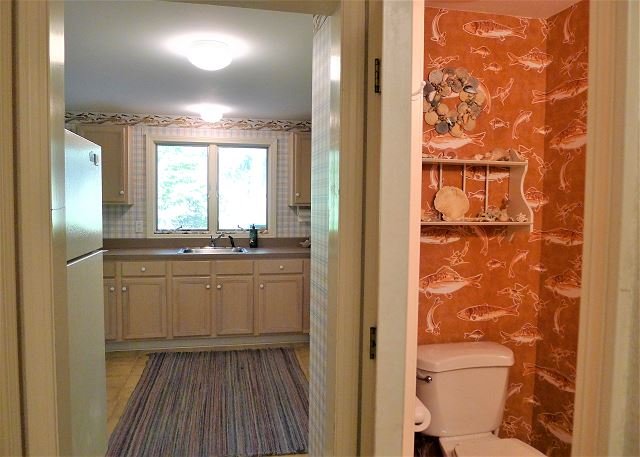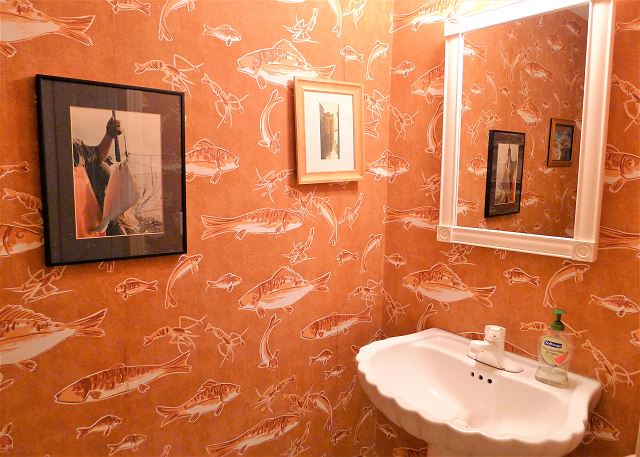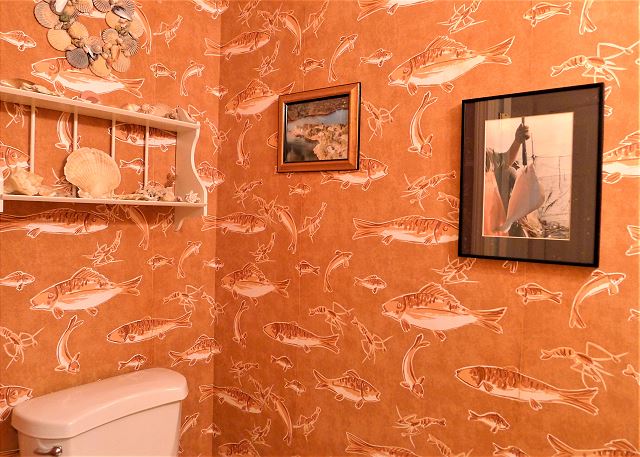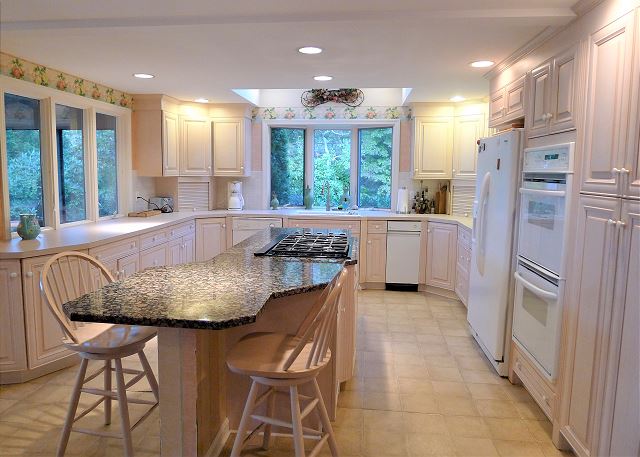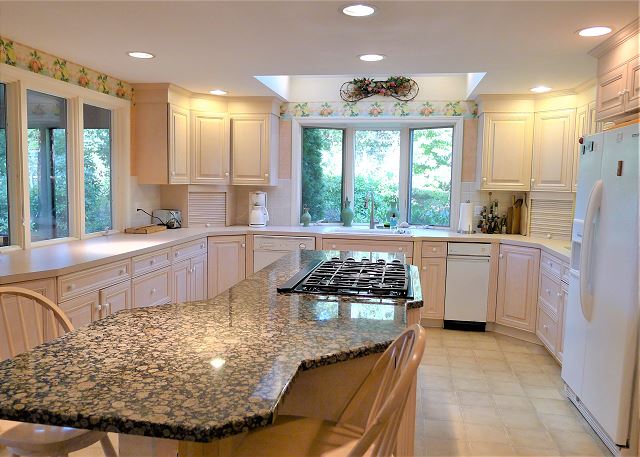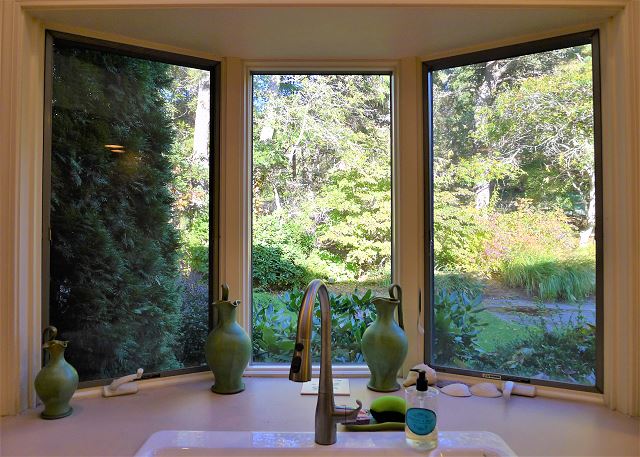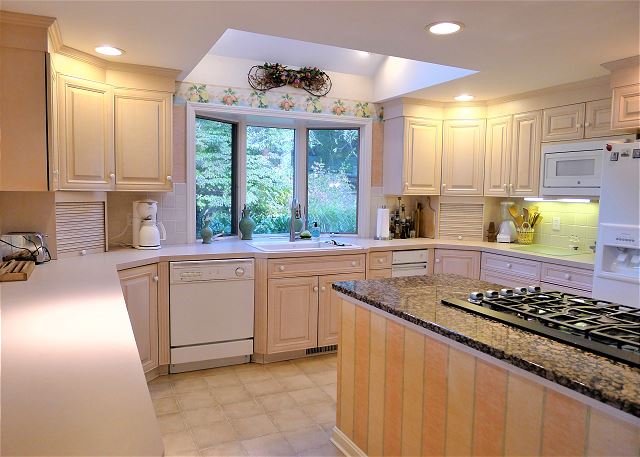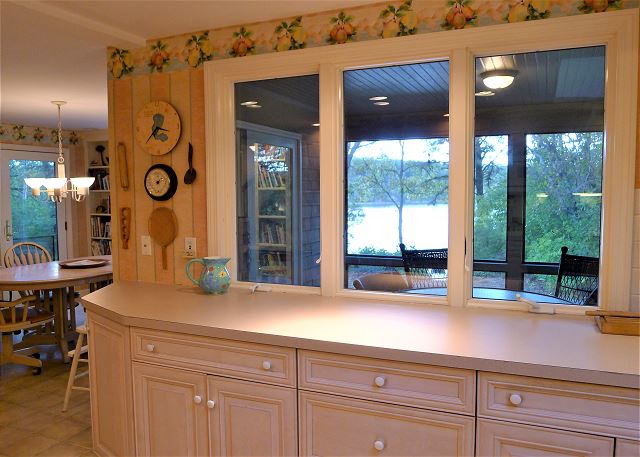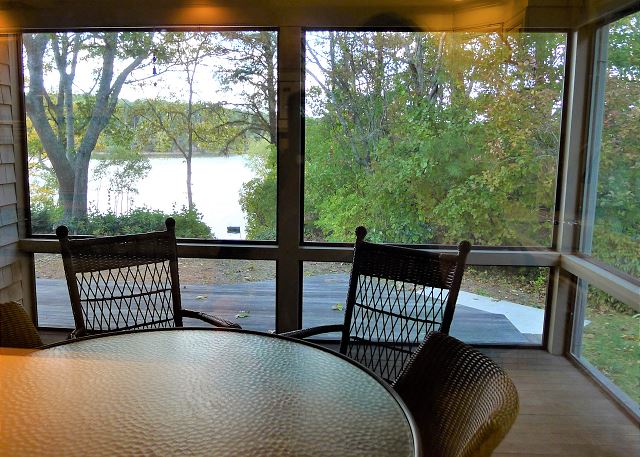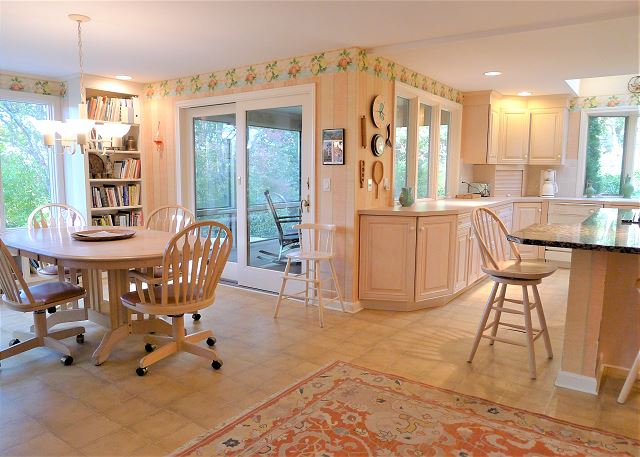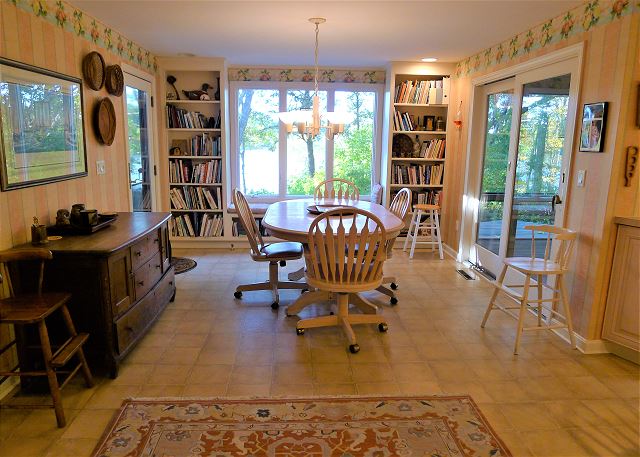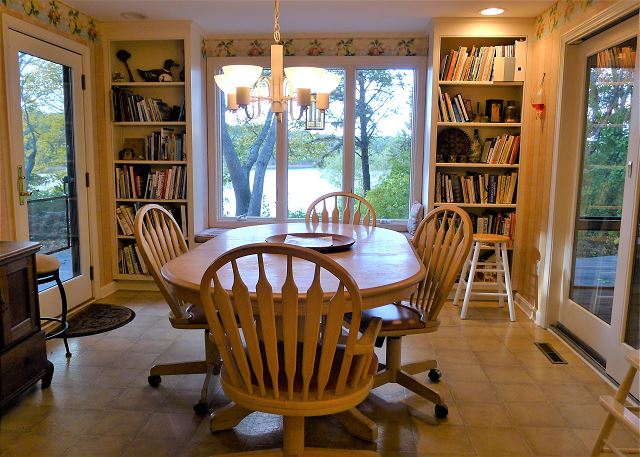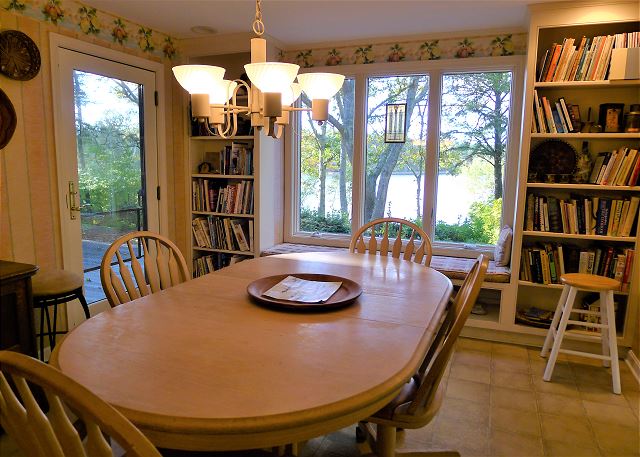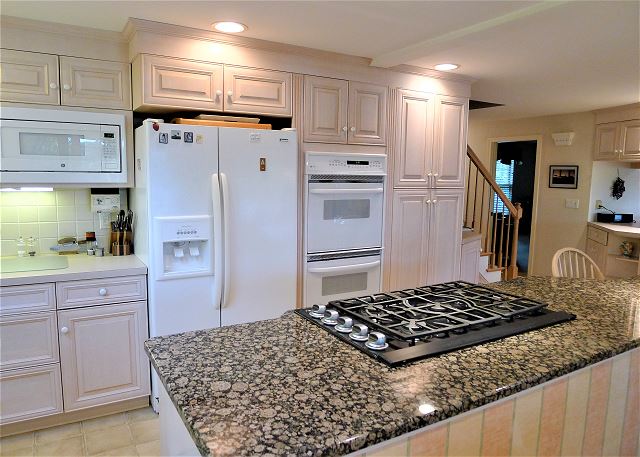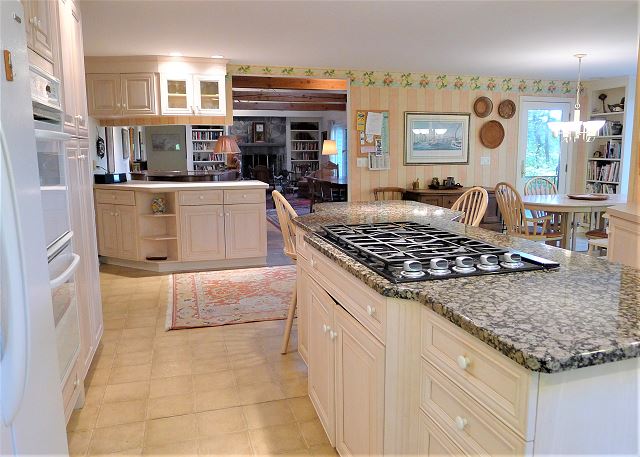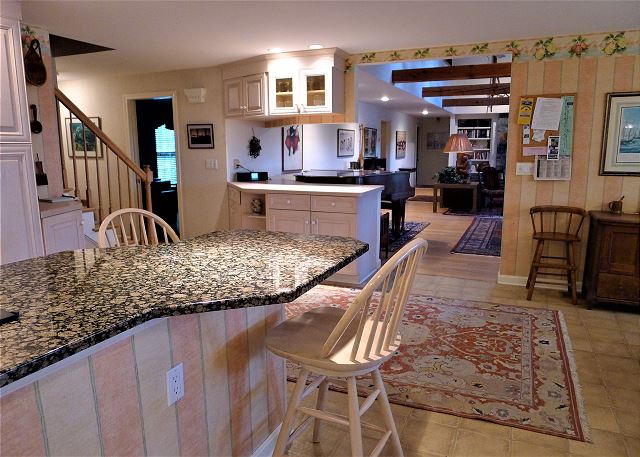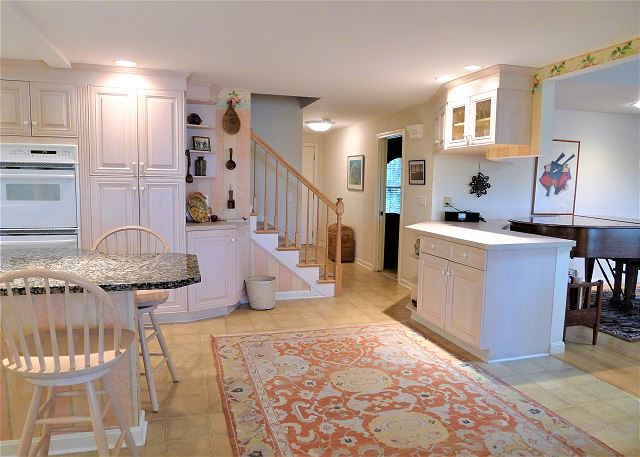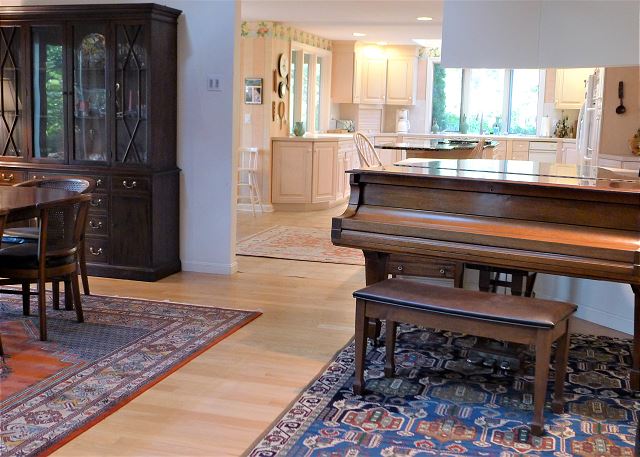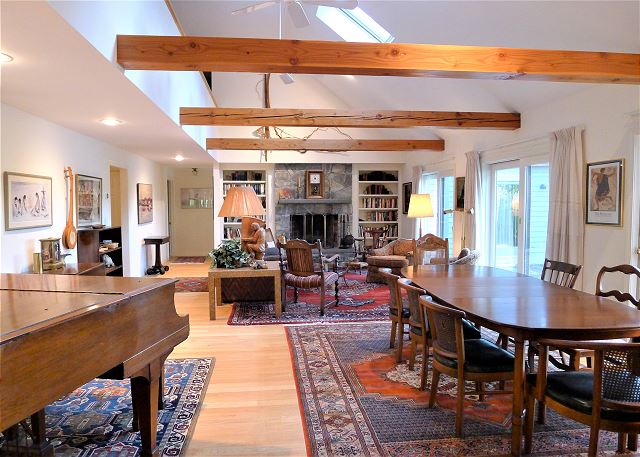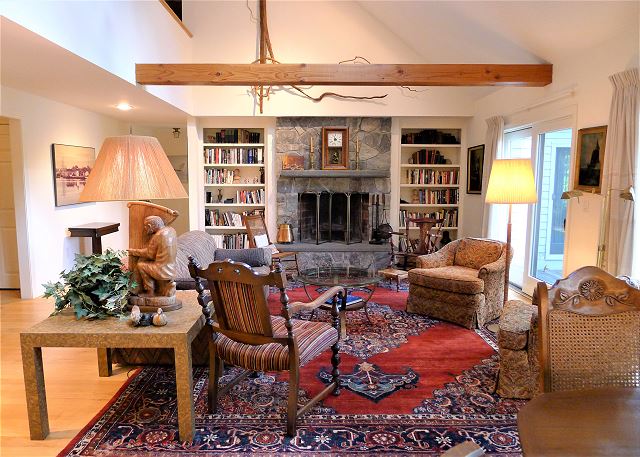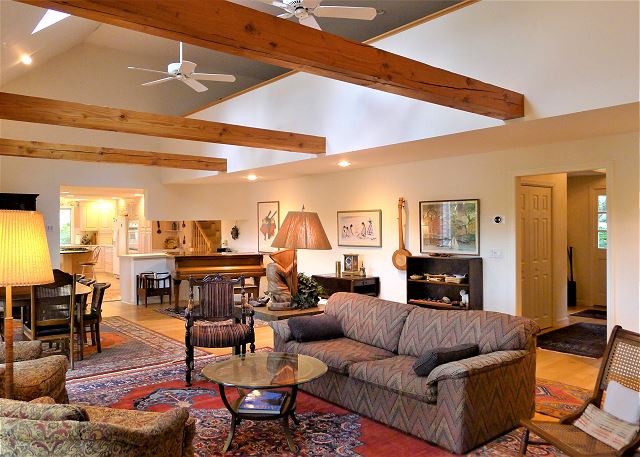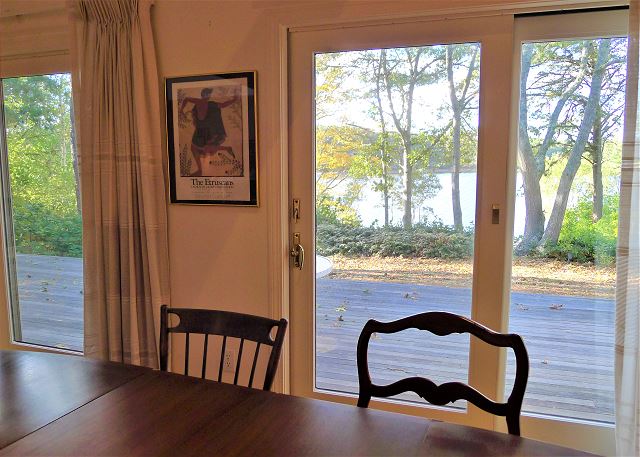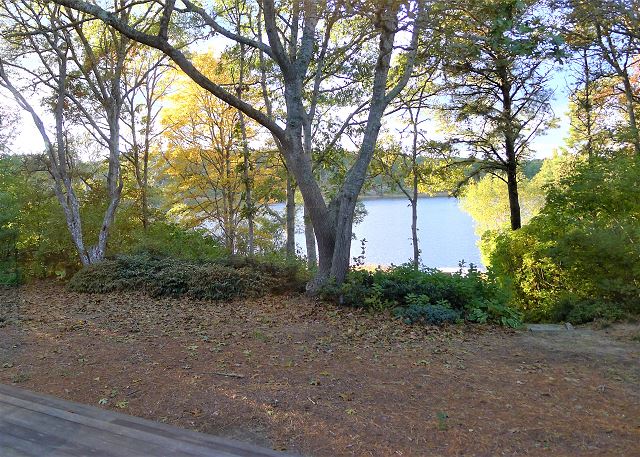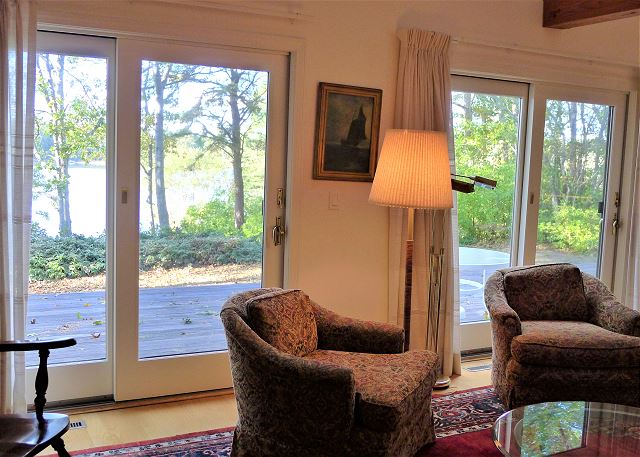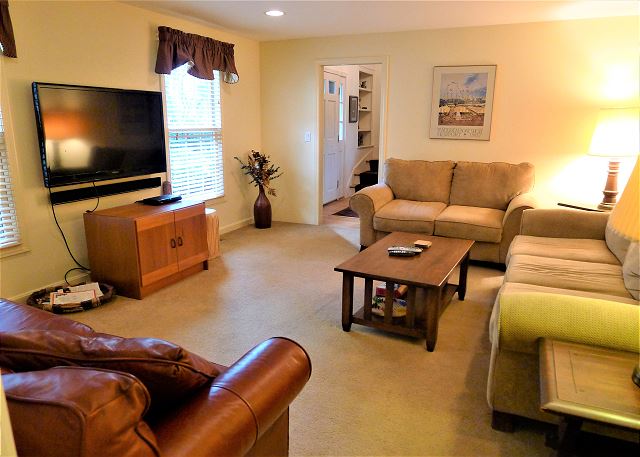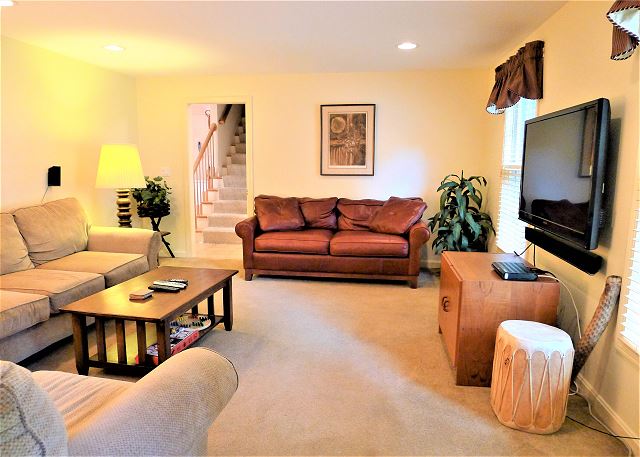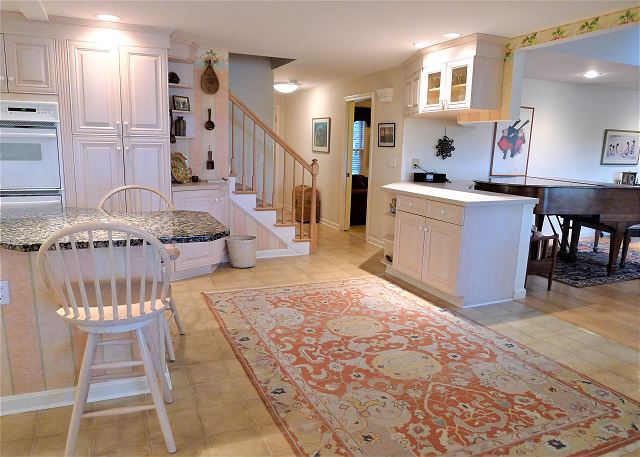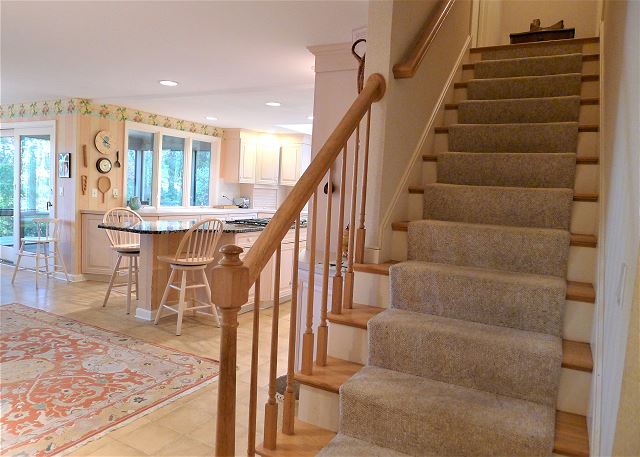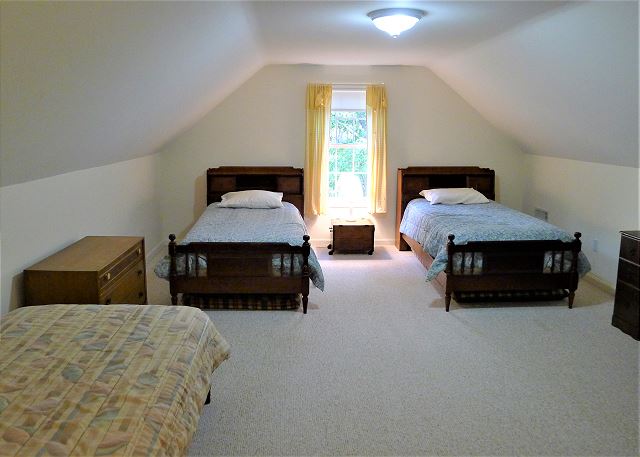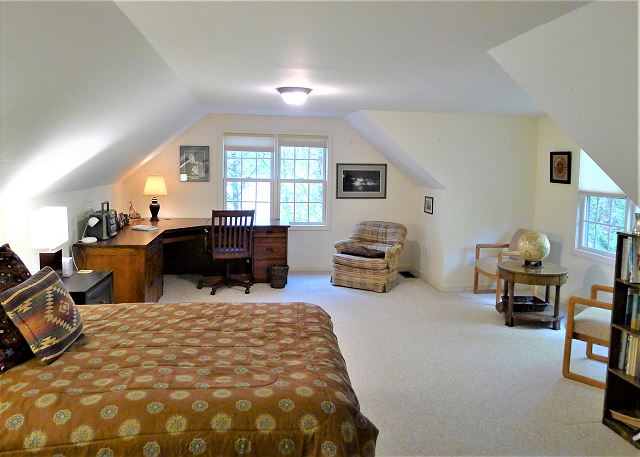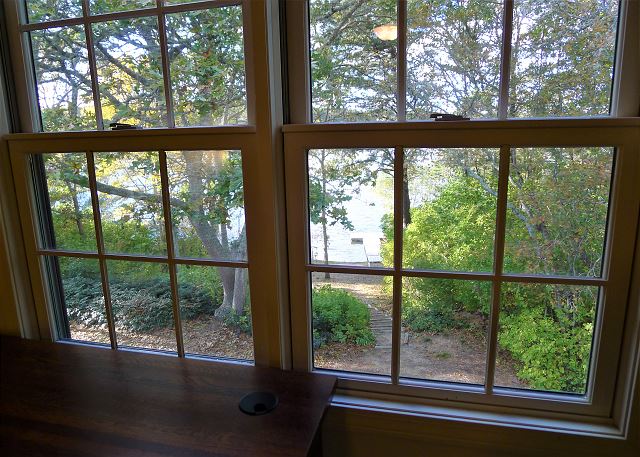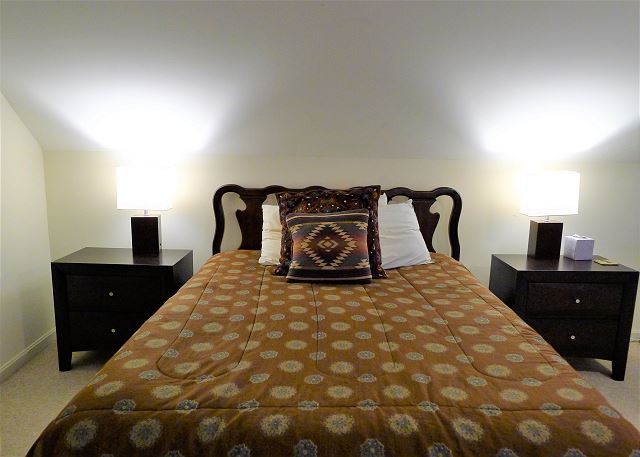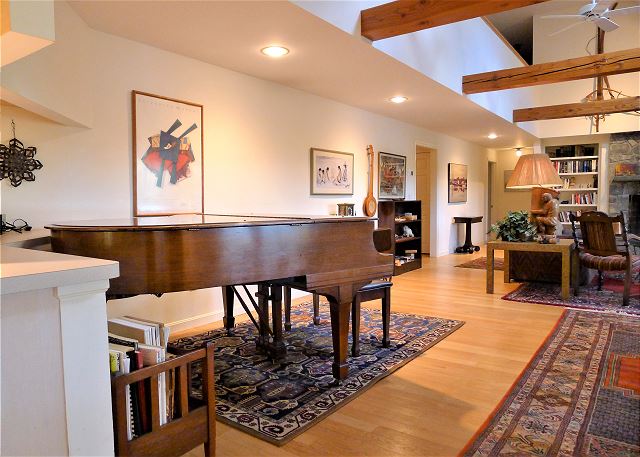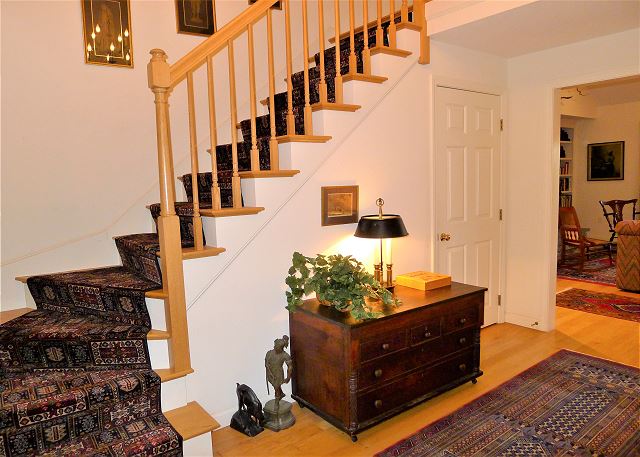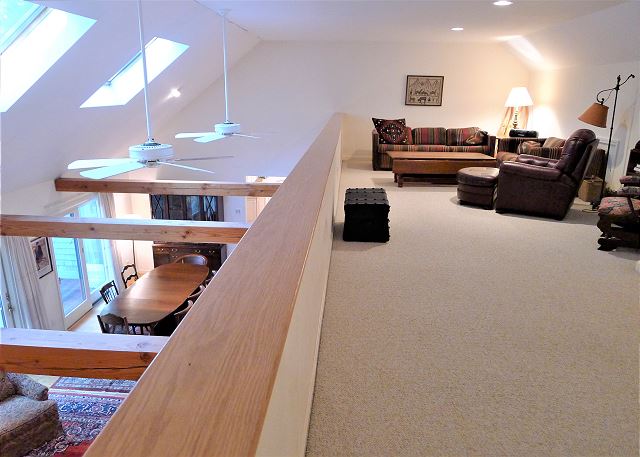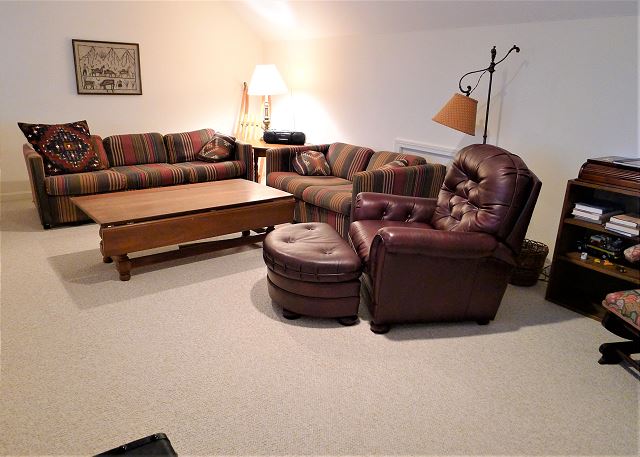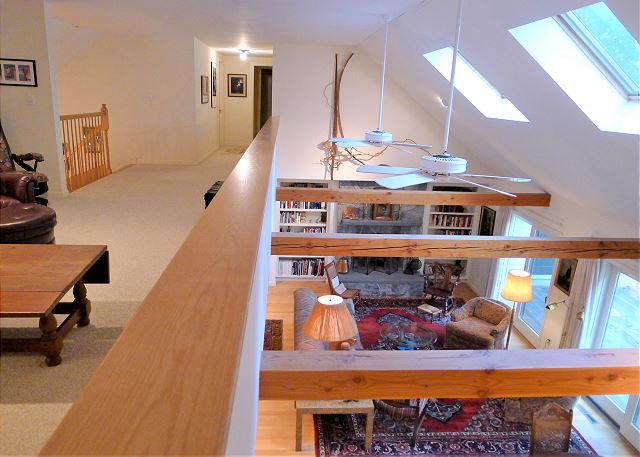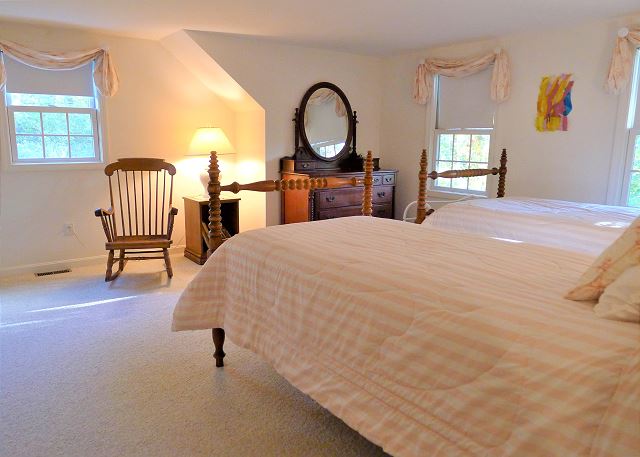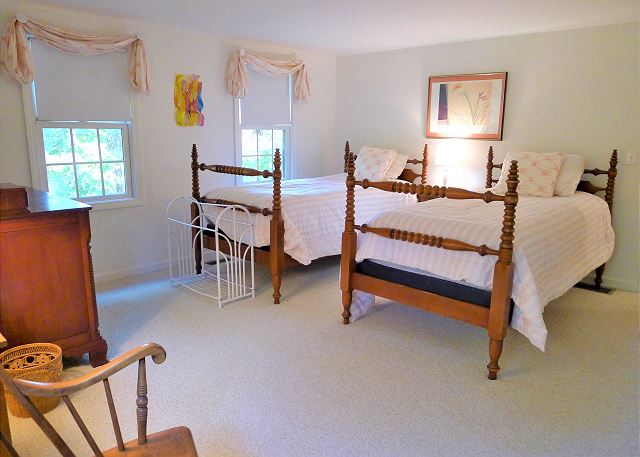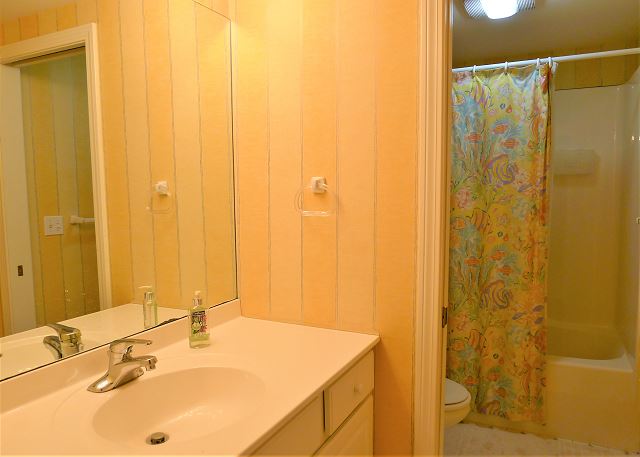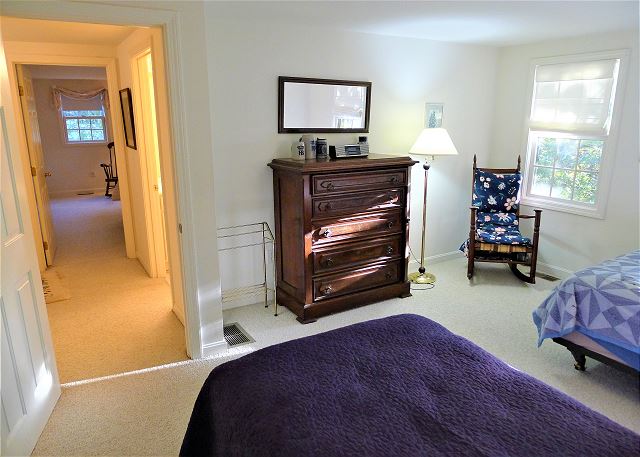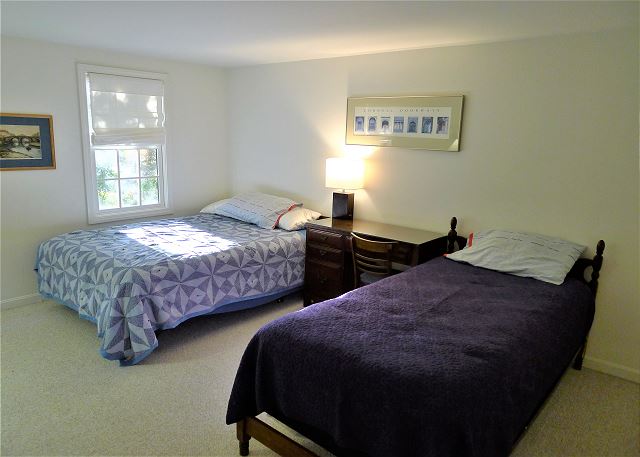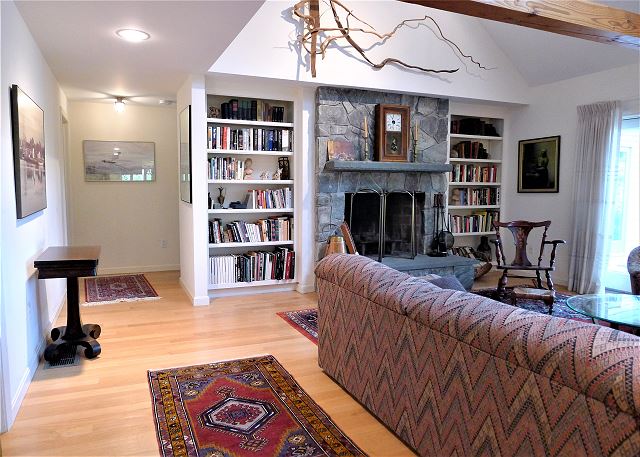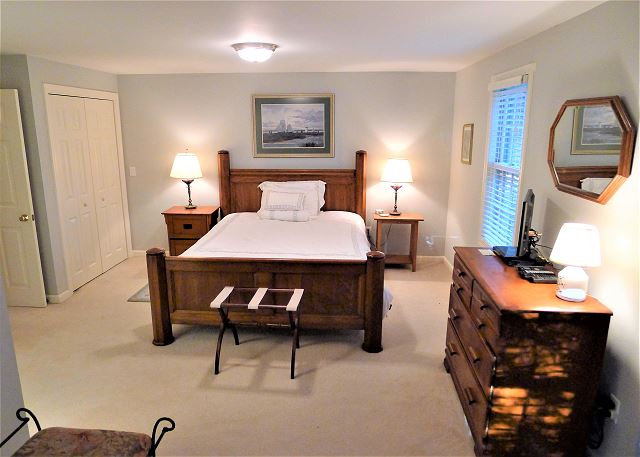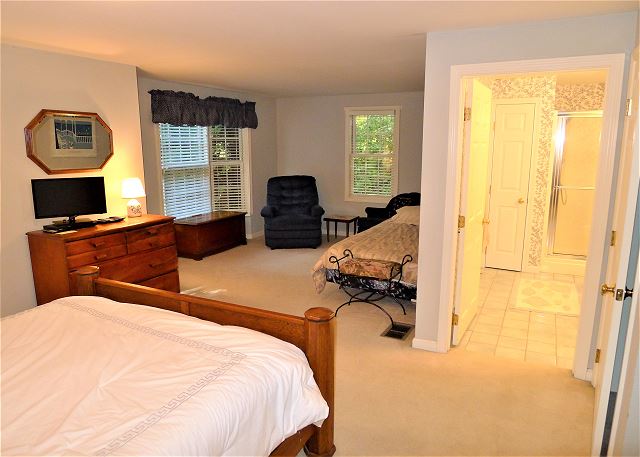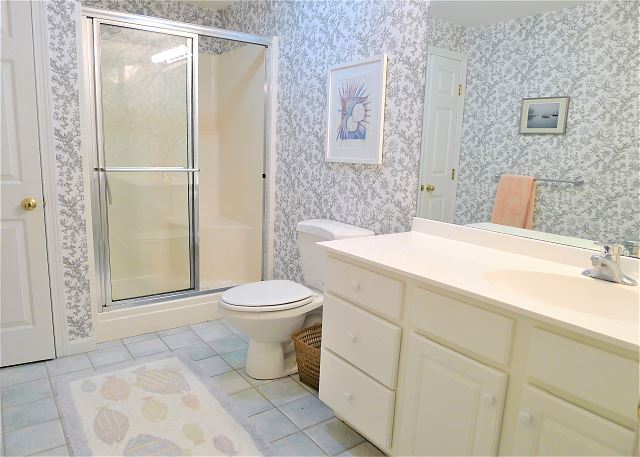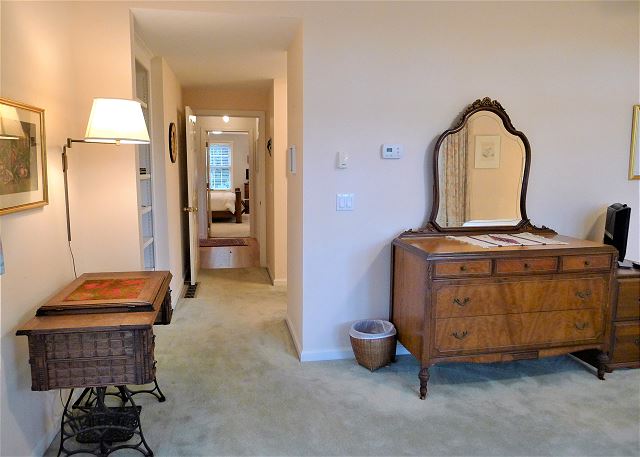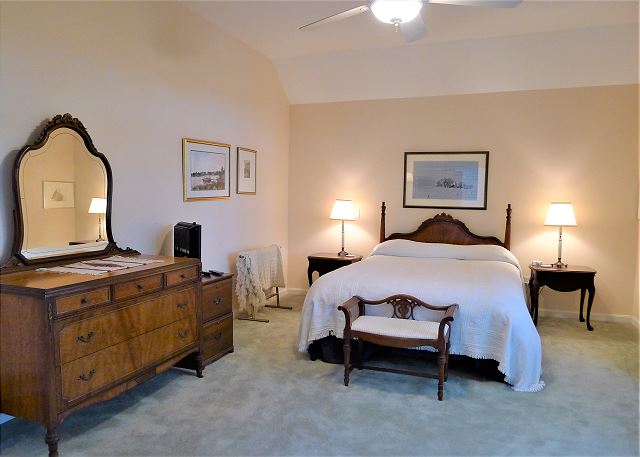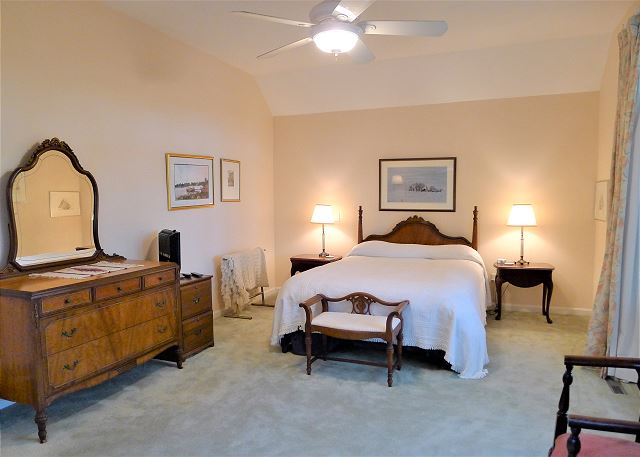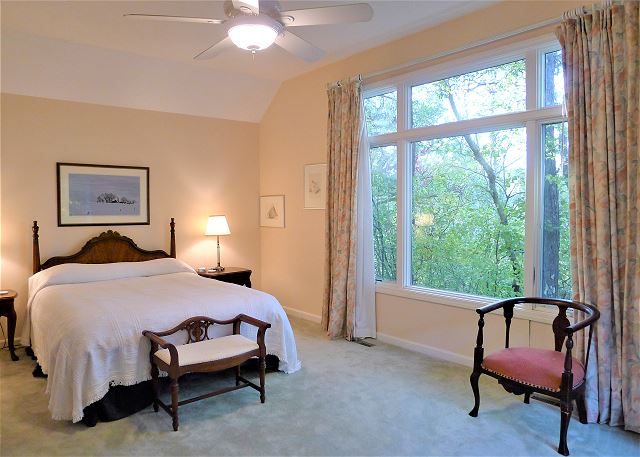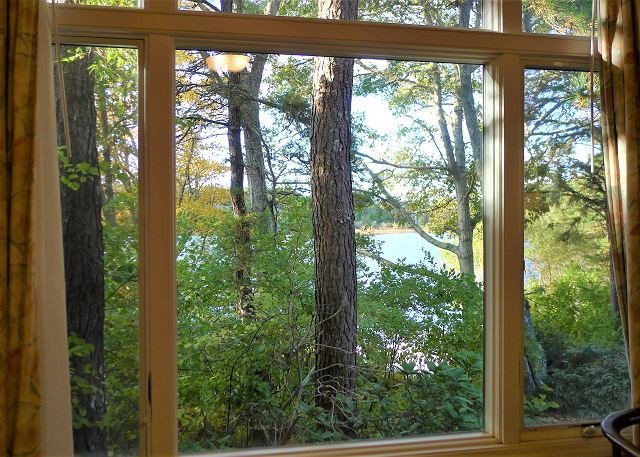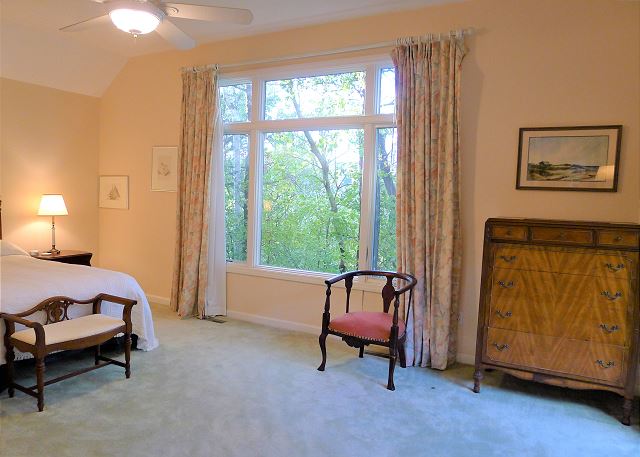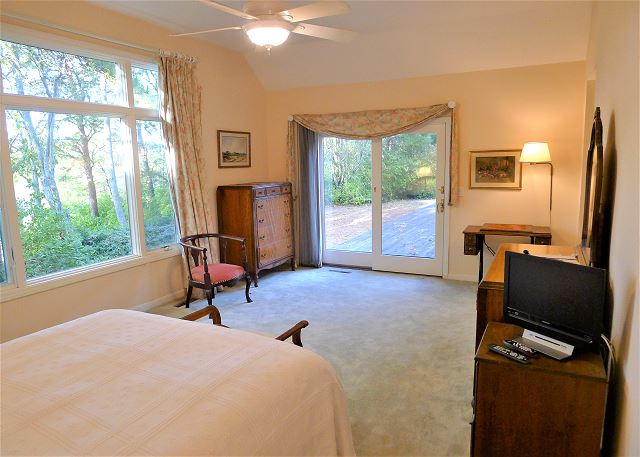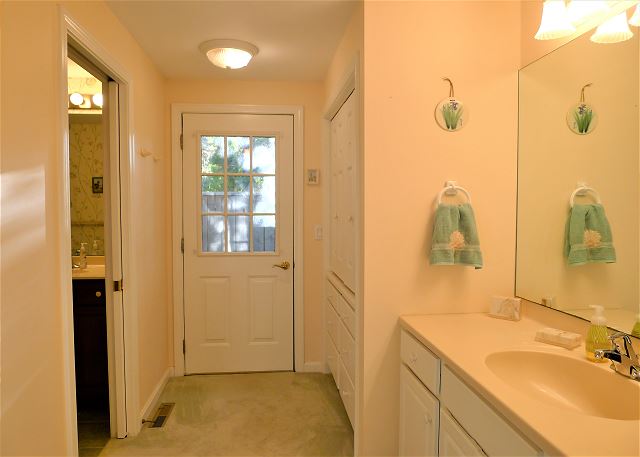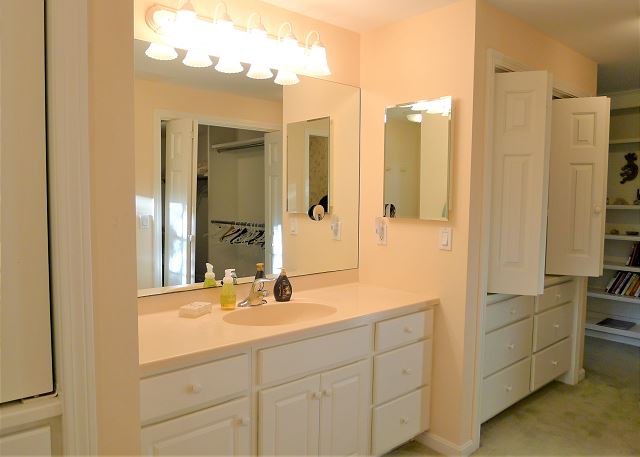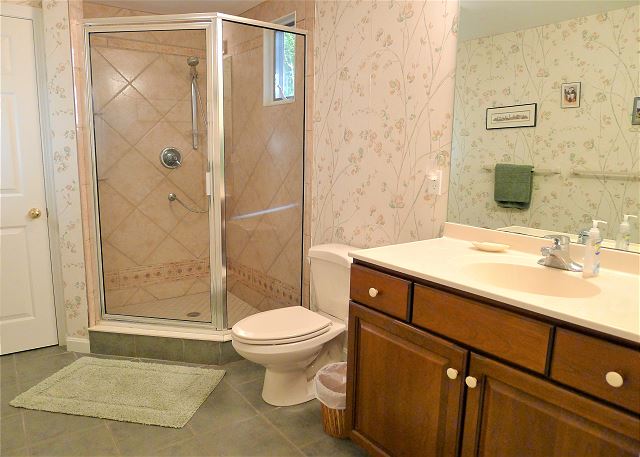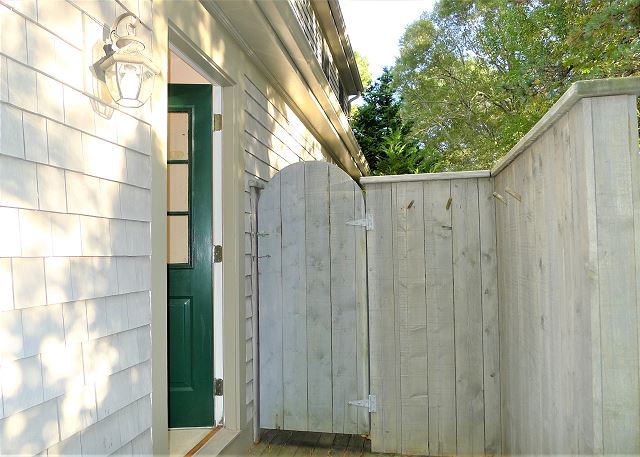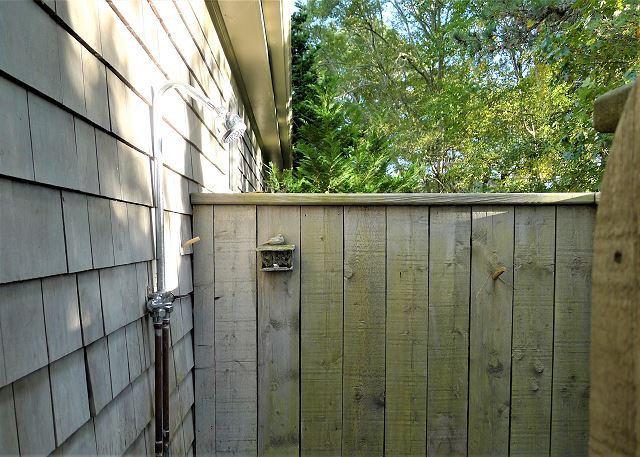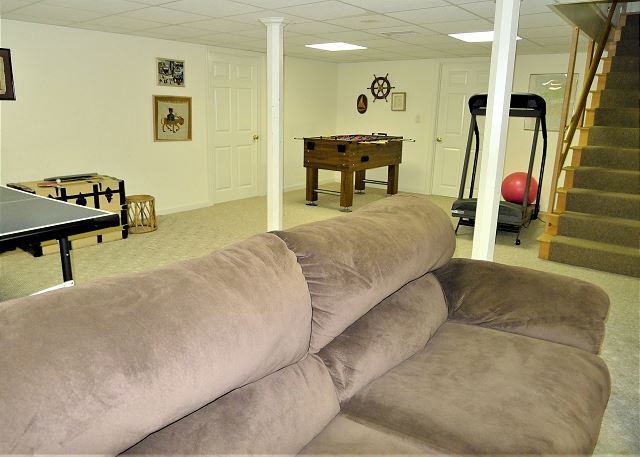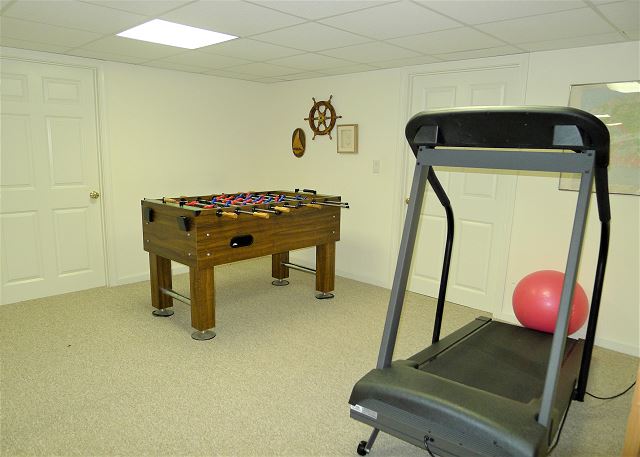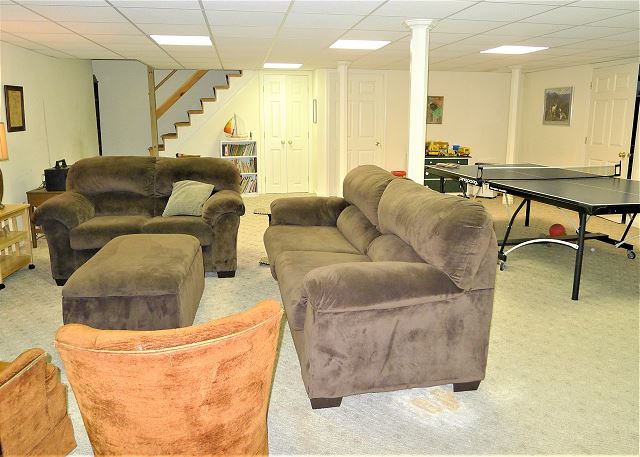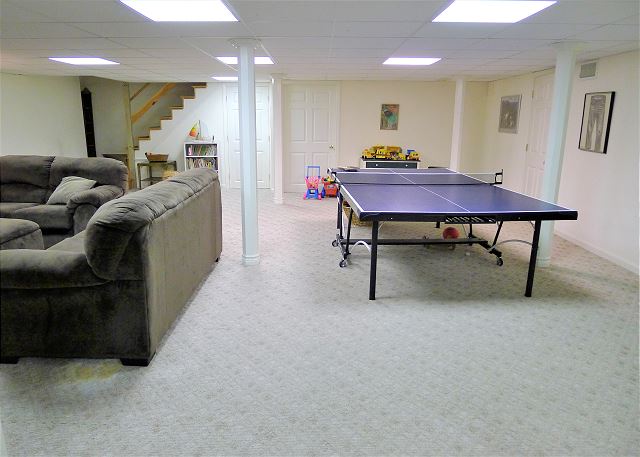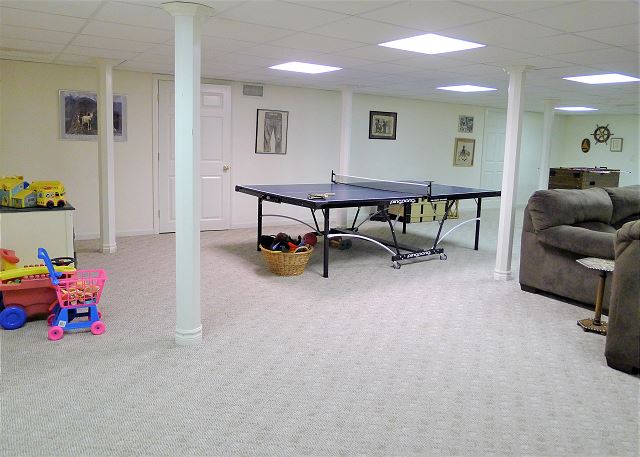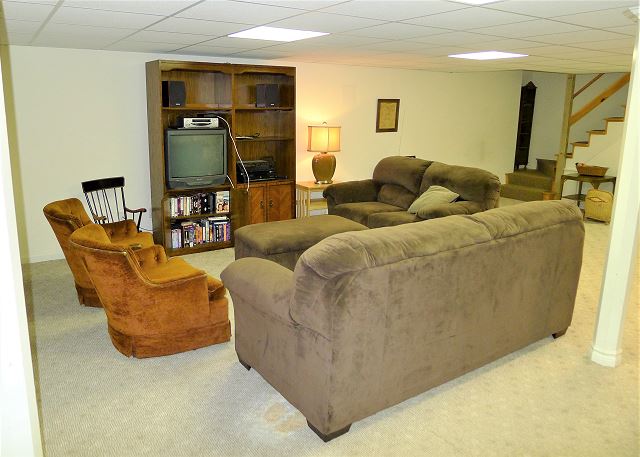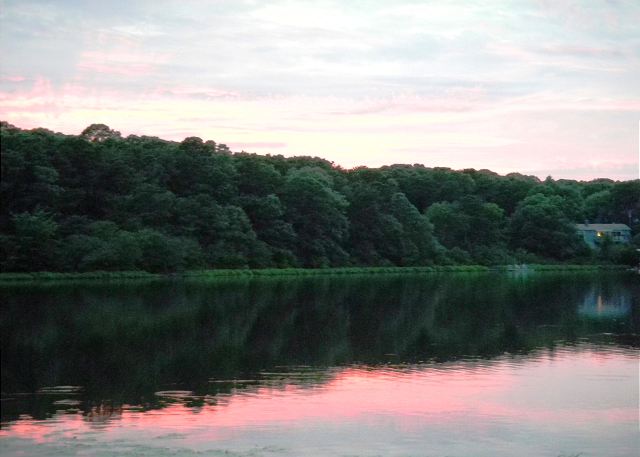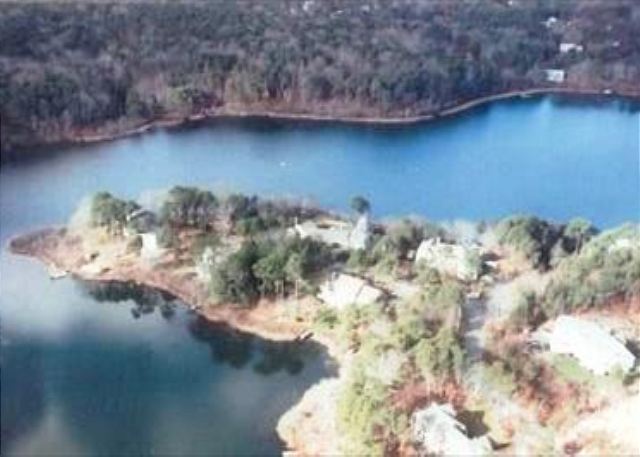 ---
Bedroom(s): 4
Bathroom(s): 3.5
Sleeps: 10
Type: House
Area: Lovers Lake
Town: Chatham
Heron Haven is a peaceful, spacious home in a beautiful lake front setting full of sought-after features. This home sleeps 10 guests and boasts Central air and 4 living areas where you can spread out and relax.

Living areas include the lake front living room with wood fireplace, a wall of windows and direct access to lake side deck; a cozy den with a large wall-mounted Flat Screen TV; a 2nd floor loft room with sofas; and a lower level fun room with Ping Pong, Foosball, TV, games, and lounge area.

There is a wonderful "Cooks" style kitchen, also with lake views, that features a gas cook top, double ovens, side by side fridge with ice maker, dishwasher, drip coffee maker, microwave, a kitchen dining island, and a lobster pot for the traditional summer feasts! There is also a pantry with additional refrigerator, sink, cabinets, laundry, and a half bathroom off of the hallway.

Off the living room is an expansive walk-off deck that joins first floor bedroom suite across to a large cooks kitchen that also has enclosed screen porch with dining area, all with lake views!

The first floor has two bedroom suites, each with queen beds and private baths; one has a lake view and the other has a twin-sized day bed. The second floor has 2 separate areas. The first is accessed from kitchen. There is one room with a queen bed, desk, and a sitting area. Another room has three twin beds, and there are two pull out foam pads stored under the bed to provide flexible sleeping options. The other 2nd floor access is through the main foyer and up the stairs. Here, the space opens into the loft sitting area that overlooks the open beamed living room. From the loft there are two bedrooms, one with two twin beds and one with a twin and a full bed. There is a full bathroom between these two bedrooms to complete this impeccably maintained 4200 square foot Lake home.

There are window a/cs to supplement the central air in two rooms: the office and the bunk room over the garage, to ensure that the entire home is comfortably cool even during the hottest days of the summer.

The private lake access is right from the rear yard and features a small beach with a swim dock located just off shore for hours of swimming, lounging, and fishing fun! The enclosed outdoor shower is located off the lake side bedroom suite at left end of home for easy access when coming up from lake.

Also included; wifi internet, 2 car garage and parking for 4 cars in the driveway, an extensive library of books, beach chairs for guests' use*, and a horseshoe pit in rear yard! *Owners provide these items as favors to guests only and not as an integral part of the rental. If these items become lost or damaged during the course of the rental season, owners are not responsible for replacements.

Sorry no pets and no smoking allowed.

10 guests maximum allowed at any time. No parties exceeding the occupancy limit allowed.

LINENS (SHEETS/TOWELS) ARE NOT INCLUDED IN THIS RENTAL.

Travel Insurance is highly recommended and affordable coverage to protect your vacation investment.

Please view our policy and procedure page on our web site for detailed information about renting with us.

State and local taxes are applicable and may vary based on local ordinances and bylaws. These tax rates are subject to change.
- DVD Player
- Flat Screen HDTV
- Extended Cable
- Movie Channels
- IPod docking station
- Stereo w/ CD player
- Netflix
- Ceiling Fan
- Microwave
- Drip Coffee Maker
- Cookware
- Dishes / Glassware / Utensils
- Kitchen Table
- Blender
- Toaster or Toaster Oven
- Ice Maker
- Island or Counter Seating
- Dishwasher
- Laundry
- Lobster Pot
- Extra Refrigerator
- Door to Deck
- Dining Table
- Ceiling Fan
- Deck
- TV
- DVD Player
- Hair Dryer
- Tub/Shower Combo
- TV
- Exercise Equipment
- Table Tennis
- Deck
- Gas Grill with Propane Tank
- Dining Table w/ Umbrella
- Enclosed Outdoor Shower
- Garage Access
- Beach Chairs
- Outdoor Lighting
- Private Dock
- Screened-In Porch
- Outdoor Seating
- Private Beach
- Close to Town
- Lake or Pond Front
- Near Nantucket Sound Beaches
- Waterview
- Near Golf Course
- Near Marina
Guest Reviews of
lake shore Chatham , MA
Shangri la in Cape Cod
Review by
Robert H.
Family vacation for our father's 95th. This was our second visit to 110 Lake Shore Drive and we loved it. There is so much space and the place is extremely well equipped. Ocean beaches nearby but with the tranquility and beauty of the lake, you'll be happy to swim, kayak, and canoe off the private dock, where you can also pet the fish!!!!!!! All in all, we can't wait to return.
5 out of 5 stars
No title
Perfect vacation orf a family reunion
5 out of 5 stars
Perfect size and location!
Review by
Jennifer W.
The house was a lot larger than expected. Beautiful views of the wonderful lake in the back of the house. We enjoyed the lake very much! The only complaint we had was the house was very dusty and had a lot of spiders and bugs in it. But otherwise we loved the house and it's great location to everything! We would definitely go back!
4 out of 5 stars
Manager Response:
Greetings Jennifer! Please forgive my very belated response, but I only now realized that I never apprised you of the changes we made as a result of your feedback. Since your stay, we have hired a new cleaning company that misses nothing, even in the most hectic weeks of high season (and that includes the bugs and spiders that can become a fixture here in the summer if not addressed regularly). Both and the owners of 110 Lake Shore Drive work very hard to make their guests' rental experience perfect, and are determined to fix anything that stands in the way of that experience. Thank you for your feedback, and we hope you'll be back to visit soon! Best, Sandy O'Dell, Manager
Card's summer vacation 2015
Review by
James C.
Really enjoyed our family vacation on the Cape. !!0 Lake Shore Drive wonderful location and great house. Something for everyone including fishing for our 11 yr old grand daughter. Very well furnished. Kitchen great layout. Enjoyed many good meals. Only concern was putrid trash container that made screen porch unusable until trash collected. Took careful scrubbing with strong detergent to clean. Fixed icemaker that was frozen. Screen door to laundry room needs repair the "be careful" sign doesn't help. Recommend back porch and screen porch be swept by cleaning crew.
5 out of 5 stars
Manager Response:
Greetings James, First, I wanted to thank you for taking the time to write to us regarding your stay at 110 Lake Shore in Chatham. Second, apologies galore for the long delay in responding!! Both the homeowners and are thrilled that you really enjoyed your stay, but were as concerned as you when we learned of the foul trash you inherited from the previous guest and the efforts you took to clean the trash bin. We were equally as aggrieved to learn that the icemaker wasn't working and that the screen door needed repair. We thank you for restoring everything to usable (and nice-smelling) condition. We also wanted to let you know that we have a property manager who inspects the home upon the departure of each guests to ensure that arriving guests can immediately begin their holiday. Thanks to the change in protocol that your feedback inspired, they can! We hope to see you soon again, perhaps next summer? Best, Sandy O'Dell, Manager,
Great location
excellent location and accommodations!
5 out of 5 stars
February 2020

| S | M | T | W | T | F | S |
| --- | --- | --- | --- | --- | --- | --- |
| | | | | | | 01 |
| 02 | 03 | 04 | 05 | 06 | 07 | 08 |
| 09 | 10 | 11 | 12 | 13 | 14 | 15 |
| 16 | 17 | 18 | 19 | 20 | 21 | 22 |
| 23 | 24 | 25 | 26 | 27 | 28 | 29 |
March 2020

| S | M | T | W | T | F | S |
| --- | --- | --- | --- | --- | --- | --- |
| 01 | 02 | 03 | 04 | 05 | 06 | 07 |
| 08 | 09 | 10 | 11 | 12 | 13 | 14 |
| 15 | 16 | 17 | 18 | 19 | 20 | 21 |
| 22 | 23 | 24 | 25 | 26 | 27 | 28 |
| 29 | 30 | 31 | | | | |
April 2020

| S | M | T | W | T | F | S |
| --- | --- | --- | --- | --- | --- | --- |
| | | | 01 | 02 | 03 | 04 |
| 05 | 06 | 07 | 08 | 09 | 10 | 11 |
| 12 | 13 | 14 | 15 | 16 | 17 | 18 |
| 19 | 20 | 21 | 22 | 23 | 24 | 25 |
| 26 | 27 | 28 | 29 | 30 | | |
May 2020

| S | M | T | W | T | F | S |
| --- | --- | --- | --- | --- | --- | --- |
| | | | | | 01 | 02 |
| 03 | 04 | 05 | 06 | 07 | 08 | 09 |
| 10 | 11 | 12 | 13 | 14 | 15 | 16 |
| 17 | 18 | 19 | 20 | 21 | 22 | 23 |
| 24 | 25 | 26 | 27 | 28 | 29 | 30 |
| 31 | | | | | | |
June 2020

| S | M | T | W | T | F | S |
| --- | --- | --- | --- | --- | --- | --- |
| | 01 | 02 | 03 | 04 | 05 | 06 |
| 07 | 08 | 09 | 10 | 11 | 12 | 13 |
| 14 | 15 | 16 | 17 | 18 | 19 | 20 |
| 21 | 22 | 23 | 24 | 25 | 26 | 27 |
| 28 | 29 | 30 | | | | |
July 2020

| S | M | T | W | T | F | S |
| --- | --- | --- | --- | --- | --- | --- |
| | | | 01 | 02 | 03 | 04 |
| 05 | 06 | 07 | 08 | 09 | 10 | 11 |
| 12 | 13 | 14 | 15 | 16 | 17 | 18 |
| 19 | 20 | 21 | 22 | 23 | 24 | 25 |
| 26 | 27 | 28 | 29 | 30 | 31 | |
August 2020

| S | M | T | W | T | F | S |
| --- | --- | --- | --- | --- | --- | --- |
| | | | | | | 01 |
| 02 | 03 | 04 | 05 | 06 | 07 | 08 |
| 09 | 10 | 11 | 12 | 13 | 14 | 15 |
| 16 | 17 | 18 | 19 | 20 | 21 | 22 |
| 23 | 24 | 25 | 26 | 27 | 28 | 29 |
| 30 | 31 | | | | | |
September 2020

| S | M | T | W | T | F | S |
| --- | --- | --- | --- | --- | --- | --- |
| | | 01 | 02 | 03 | 04 | 05 |
| 06 | 07 | 08 | 09 | 10 | 11 | 12 |
| 13 | 14 | 15 | 16 | 17 | 18 | 19 |
| 20 | 21 | 22 | 23 | 24 | 25 | 26 |
| 27 | 28 | 29 | 30 | | | |
October 2020

| S | M | T | W | T | F | S |
| --- | --- | --- | --- | --- | --- | --- |
| | | | | 01 | 02 | 03 |
| 04 | 05 | 06 | 07 | 08 | 09 | 10 |
| 11 | 12 | 13 | 14 | 15 | 16 | 17 |
| 18 | 19 | 20 | 21 | 22 | 23 | 24 |
| 25 | 26 | 27 | 28 | 29 | 30 | 31 |
November 2020

| S | M | T | W | T | F | S |
| --- | --- | --- | --- | --- | --- | --- |
| 01 | 02 | 03 | 04 | 05 | 06 | 07 |
| 08 | 09 | 10 | 11 | 12 | 13 | 14 |
| 15 | 16 | 17 | 18 | 19 | 20 | 21 |
| 22 | 23 | 24 | 25 | 26 | 27 | 28 |
| 29 | 30 | | | | | |
December 2020

| S | M | T | W | T | F | S |
| --- | --- | --- | --- | --- | --- | --- |
| | | 01 | 02 | 03 | 04 | 05 |
| 06 | 07 | 08 | 09 | 10 | 11 | 12 |
| 13 | 14 | 15 | 16 | 17 | 18 | 19 |
| 20 | 21 | 22 | 23 | 24 | 25 | 26 |
| 27 | 28 | 29 | 30 | 31 | | |
January 2021

| S | M | T | W | T | F | S |
| --- | --- | --- | --- | --- | --- | --- |
| | | | | | 01 | 02 |
| 03 | 04 | 05 | 06 | 07 | 08 | 09 |
| 10 | 11 | 12 | 13 | 14 | 15 | 16 |
| 17 | 18 | 19 | 20 | 21 | 22 | 23 |
| 24 | 25 | 26 | 27 | 28 | 29 | 30 |
| 31 | | | | | | |
February 2021

| S | M | T | W | T | F | S |
| --- | --- | --- | --- | --- | --- | --- |
| | 01 | 02 | 03 | 04 | 05 | 06 |
| 07 | 08 | 09 | 10 | 11 | 12 | 13 |
| 14 | 15 | 16 | 17 | 18 | 19 | 20 |
| 21 | 22 | 23 | 24 | 25 | 26 | 27 |
| 28 | | | | | | |
Available
Unavailable
Sat to Sat booking