Staff Choice Homes have been highly reviewed by both our staff and past guests for an extended period of time. Only a select handful of homes in our inventory receive this highly coveted award! It signifies that staff has extensive knowledge of the property and – just as important – of the owners' commitment to elevating the guest experience.

---
Robbins Hill Brewster, MA
BOOK NOW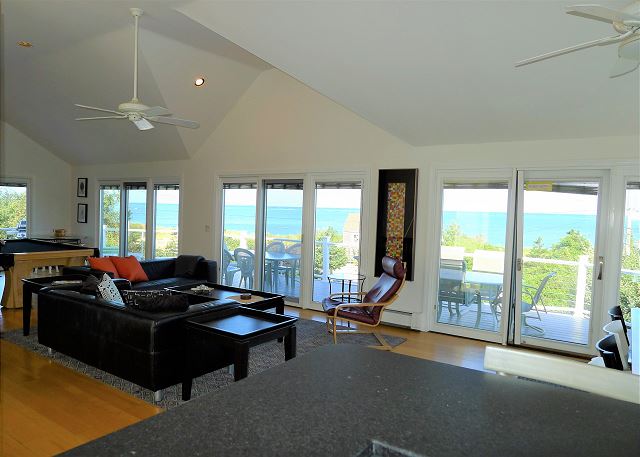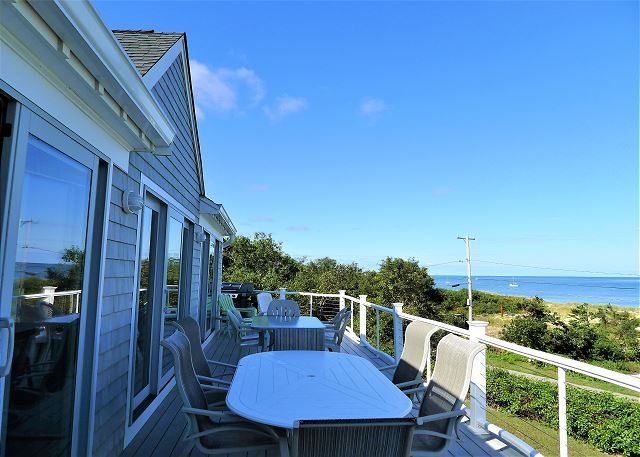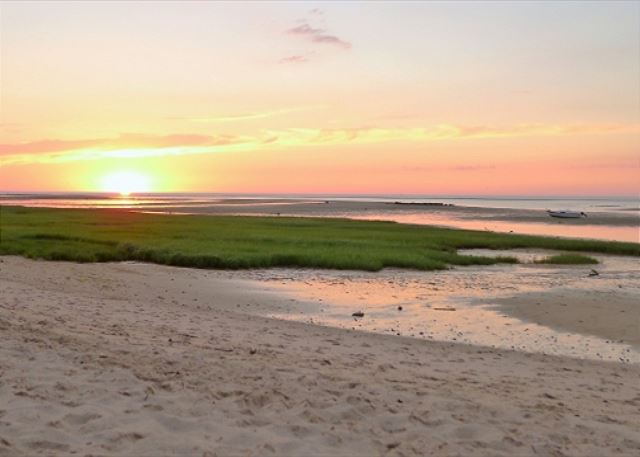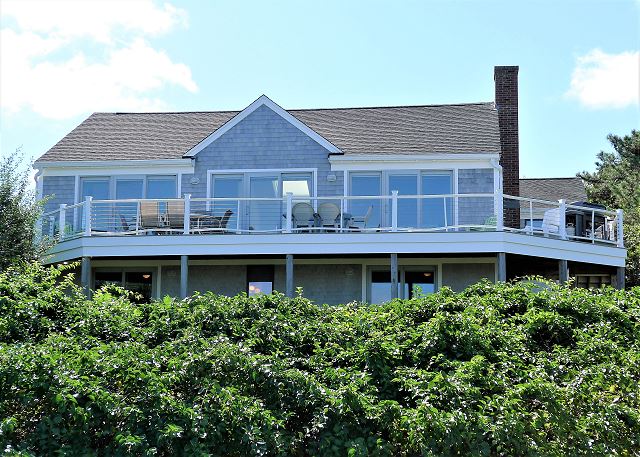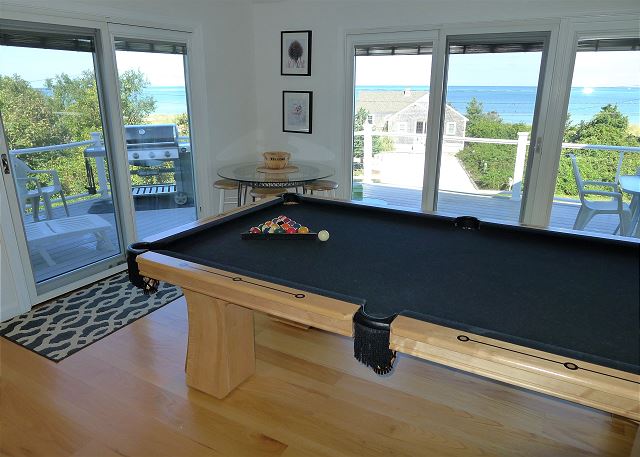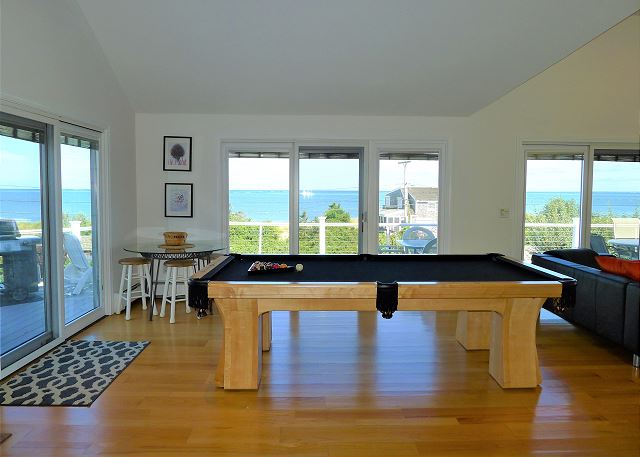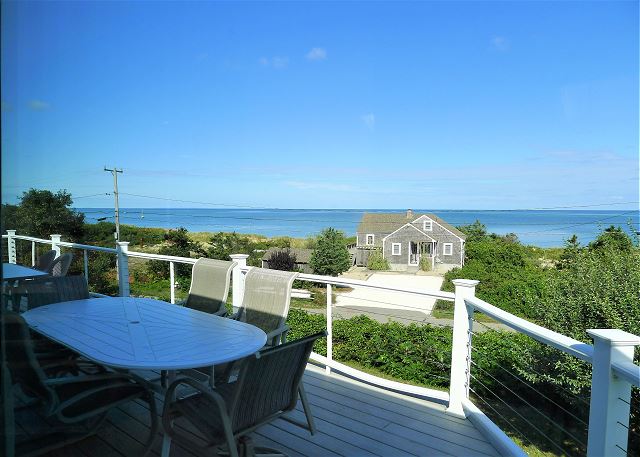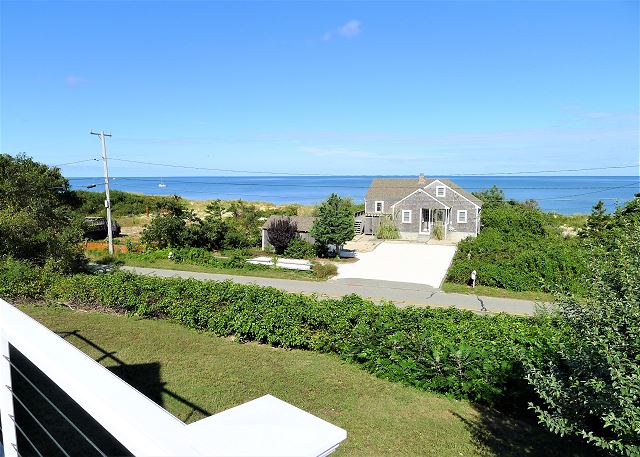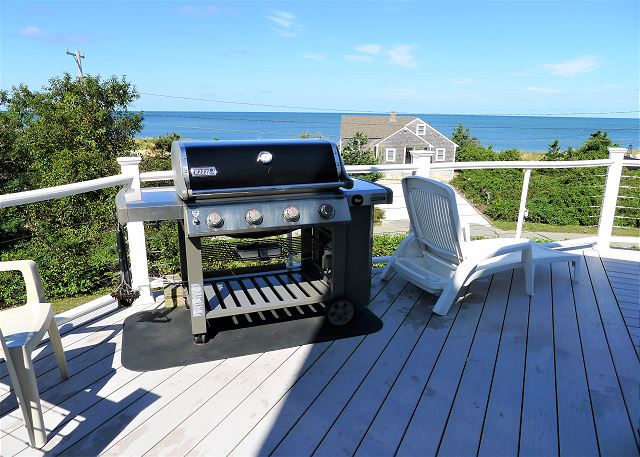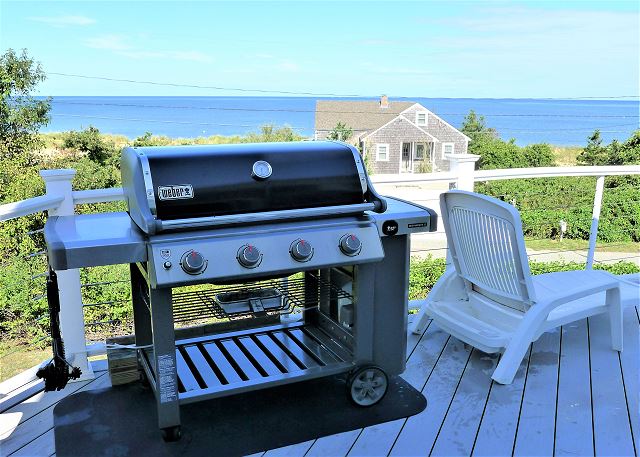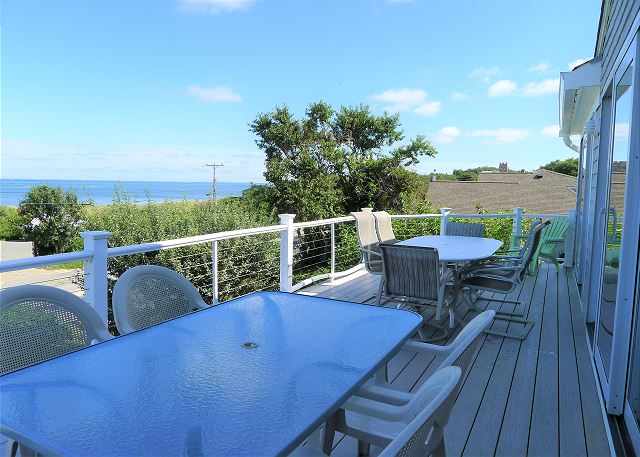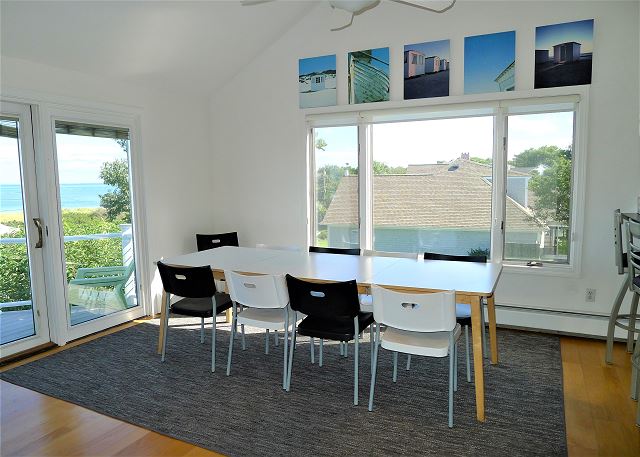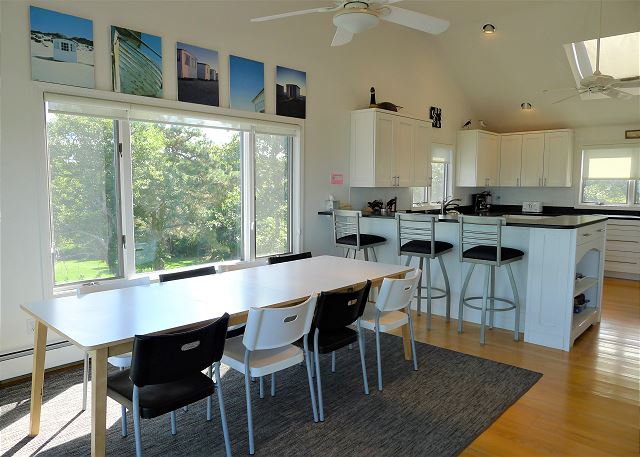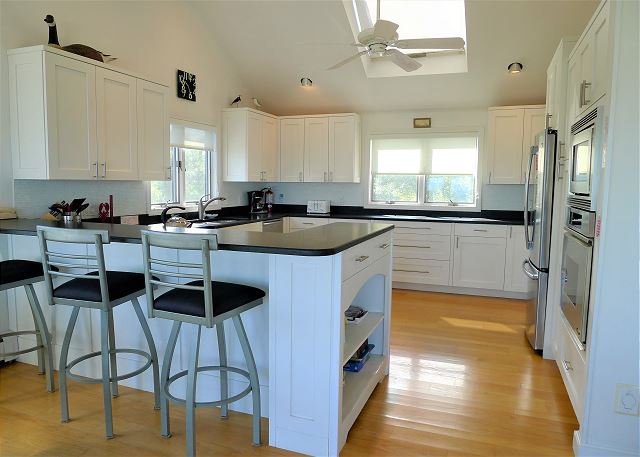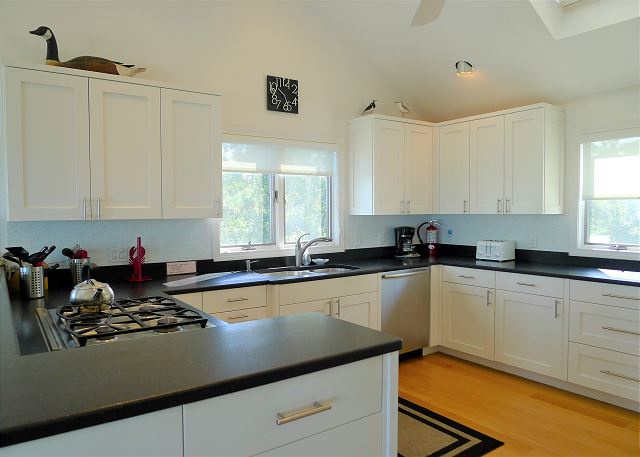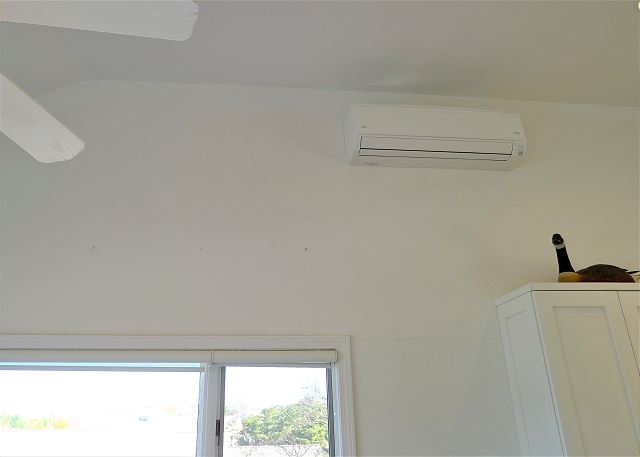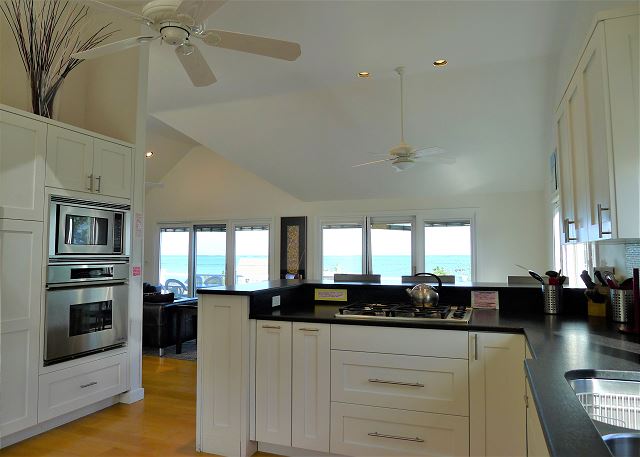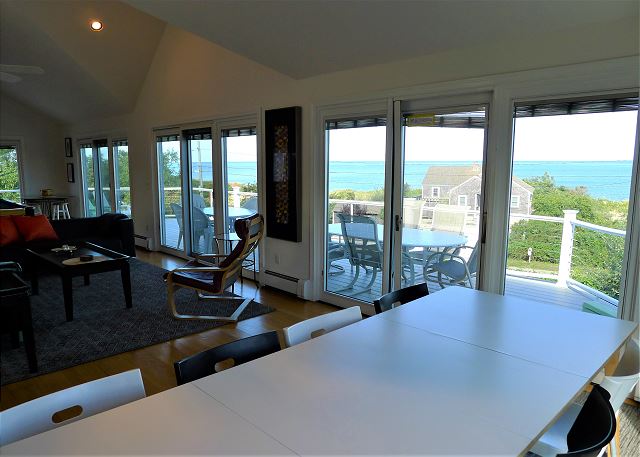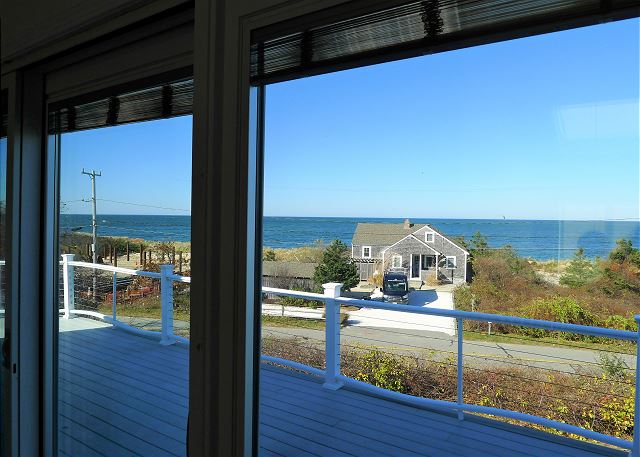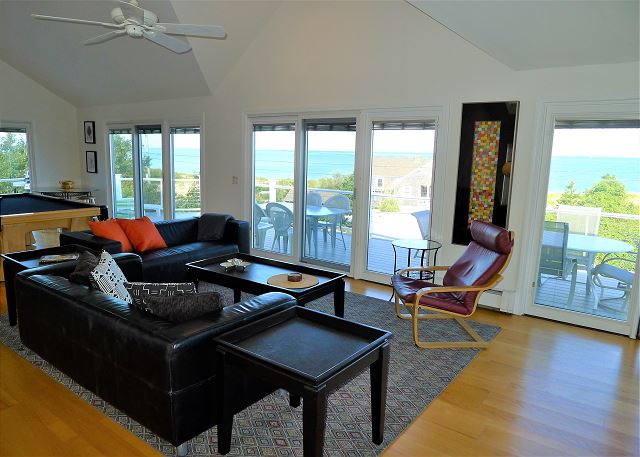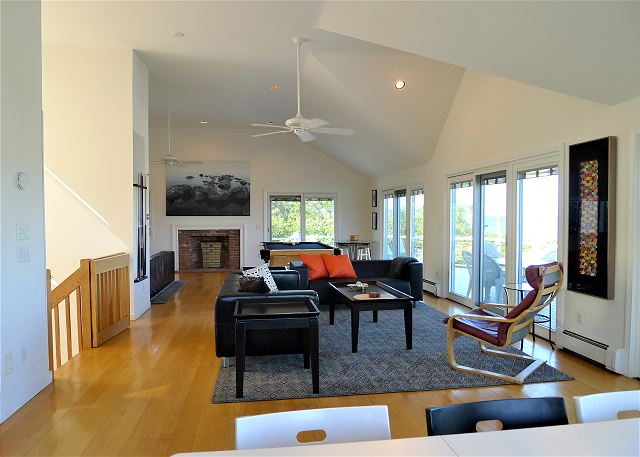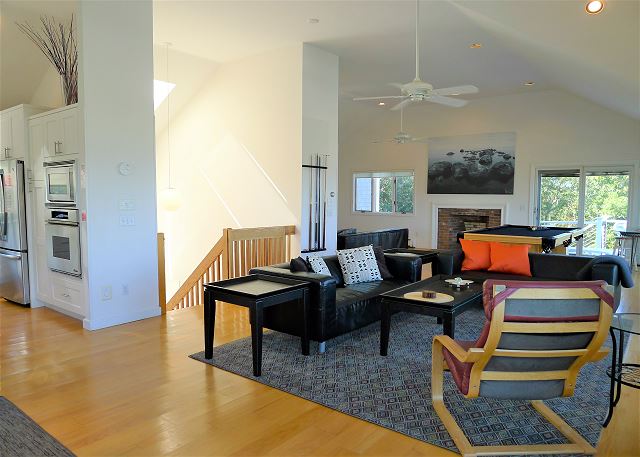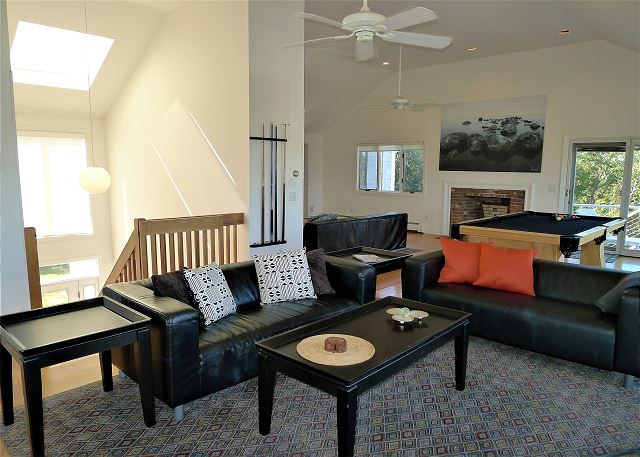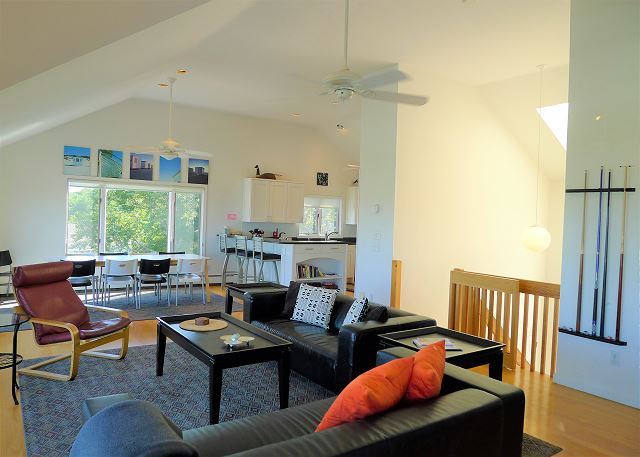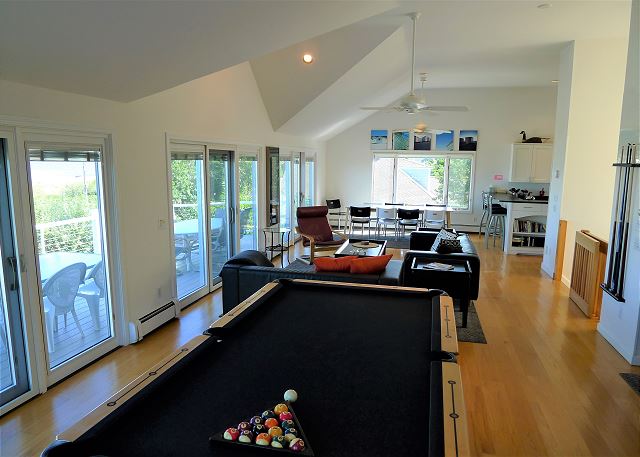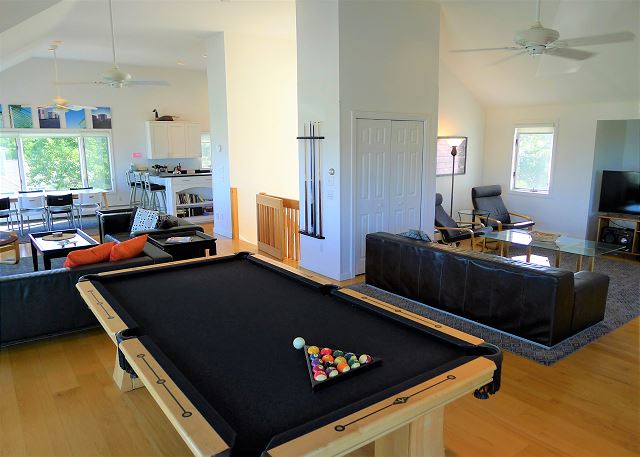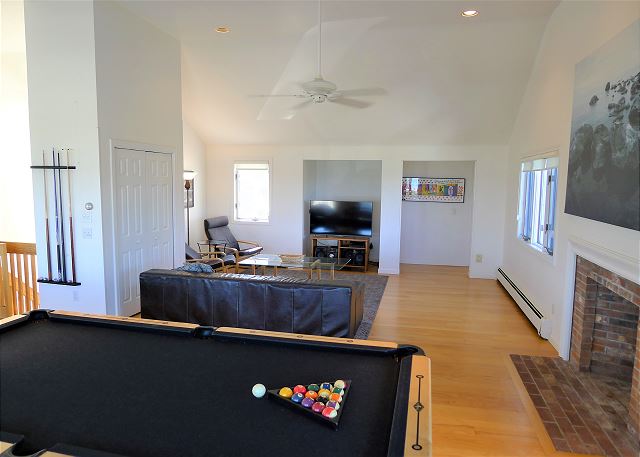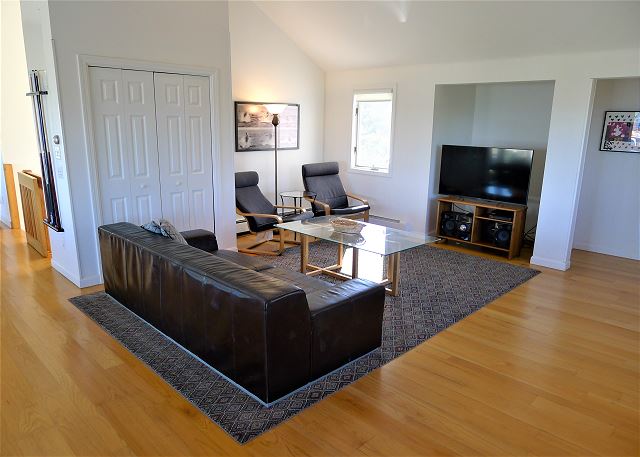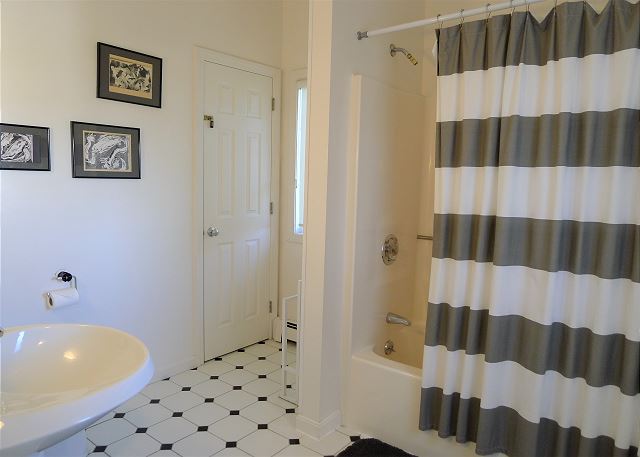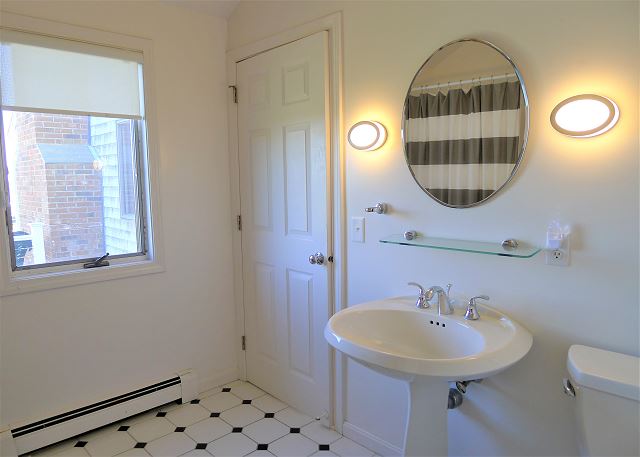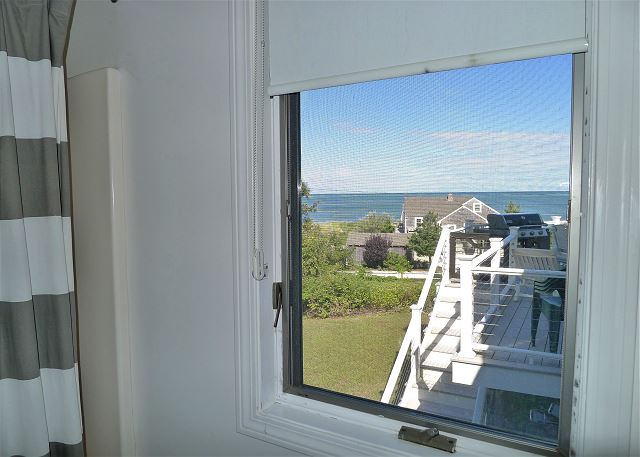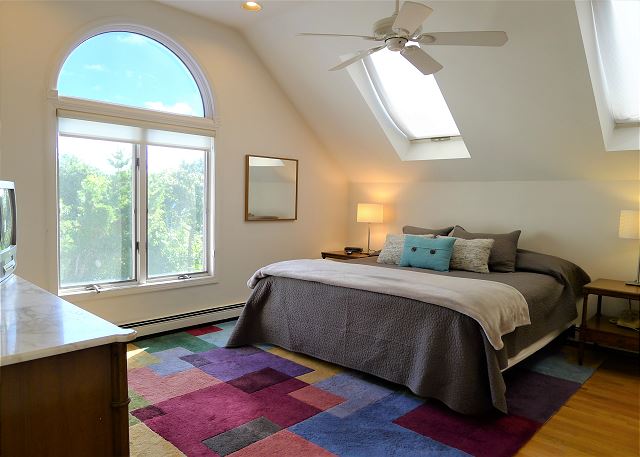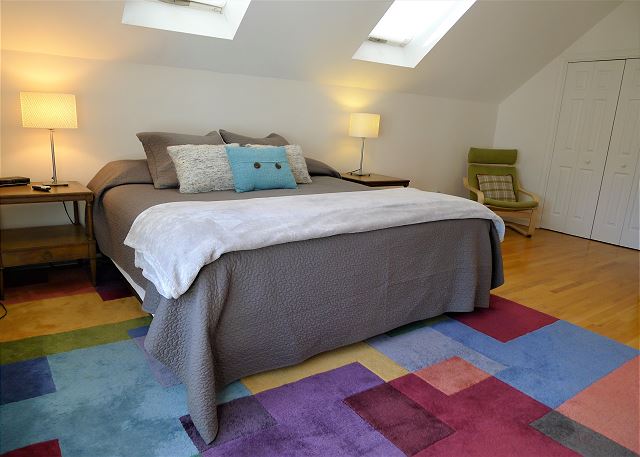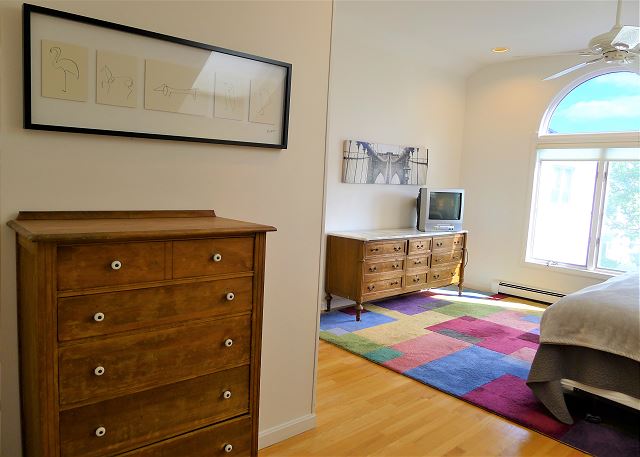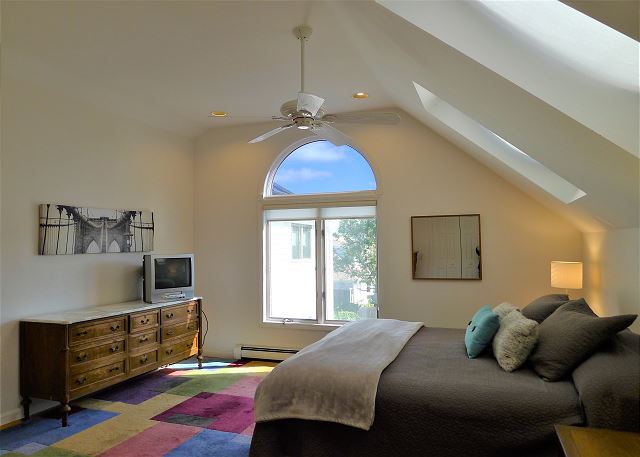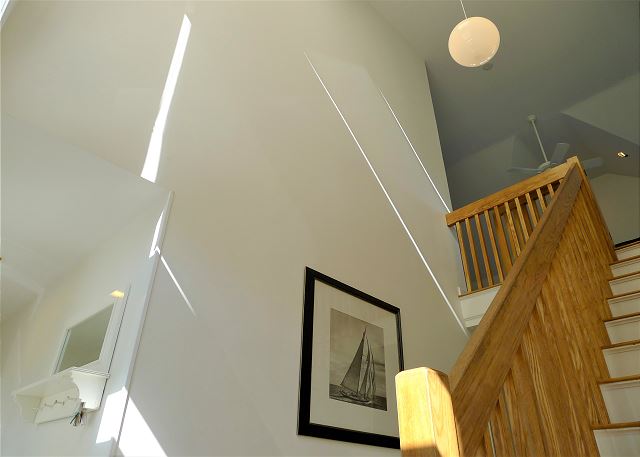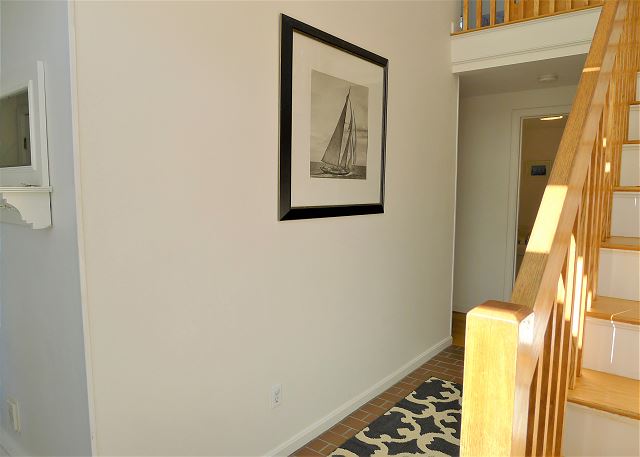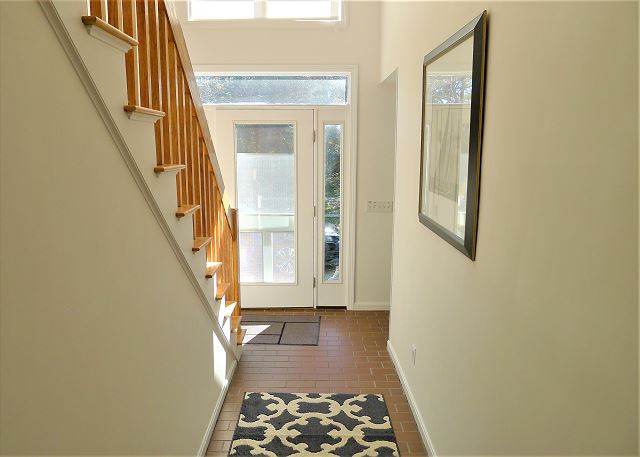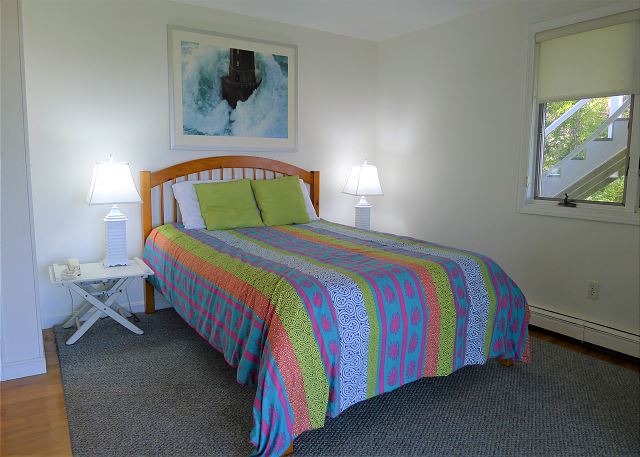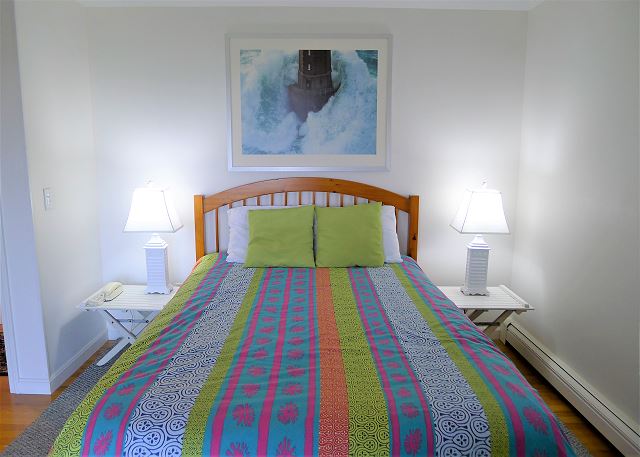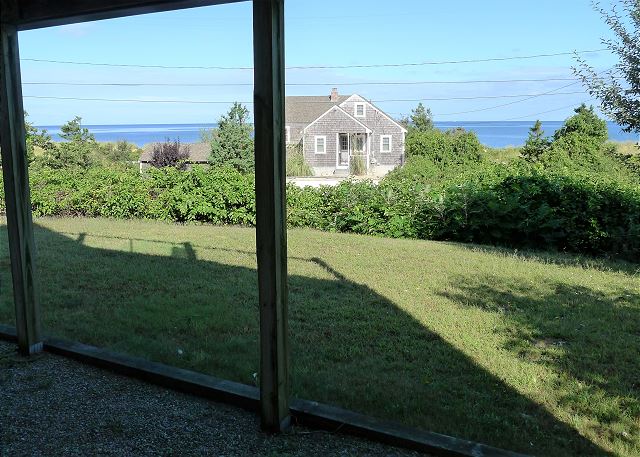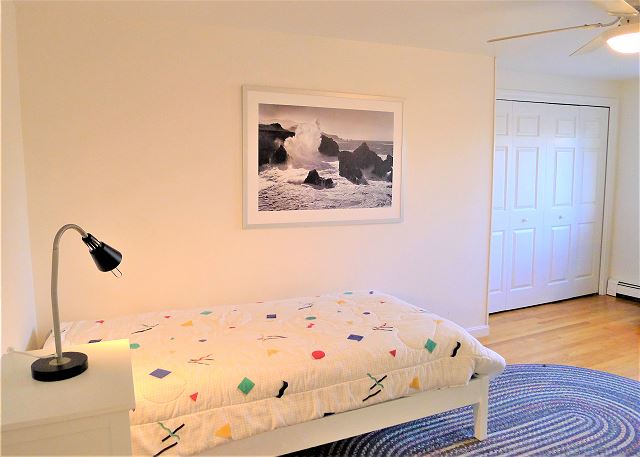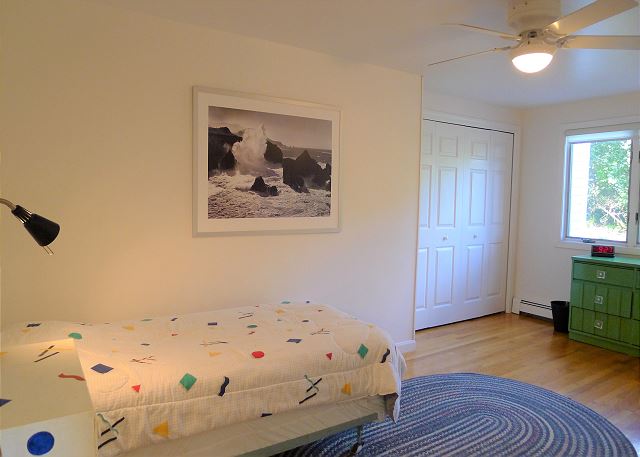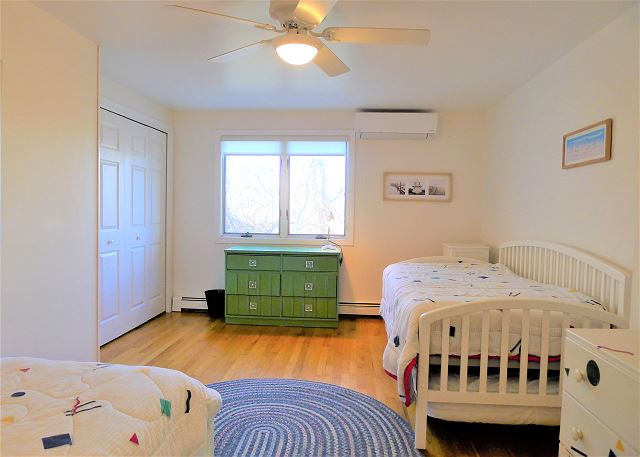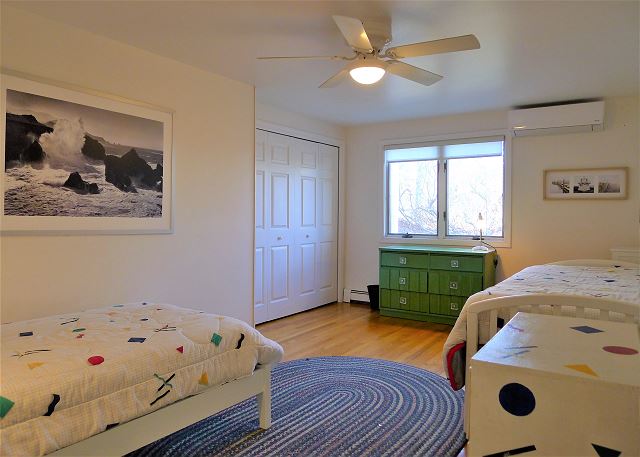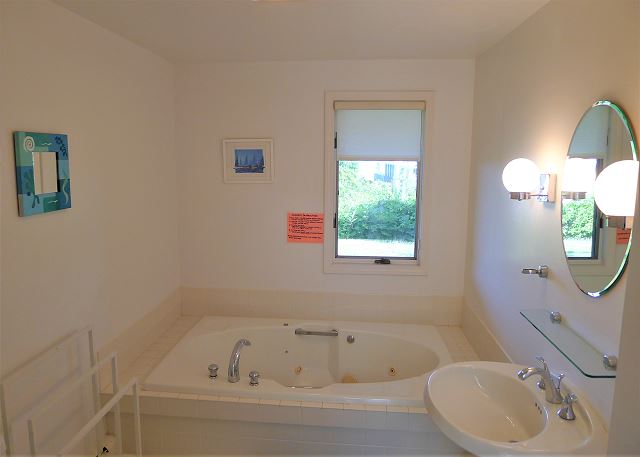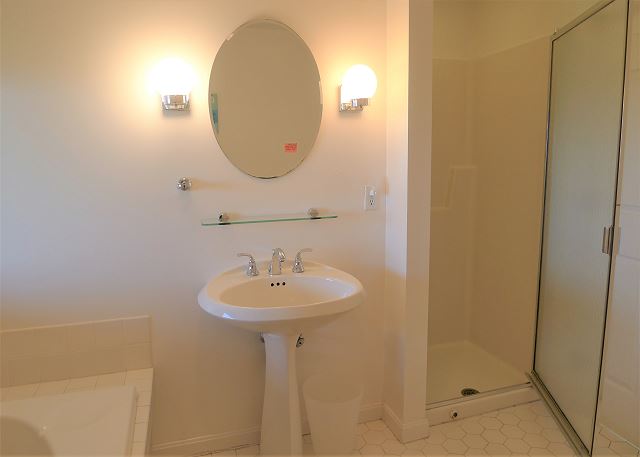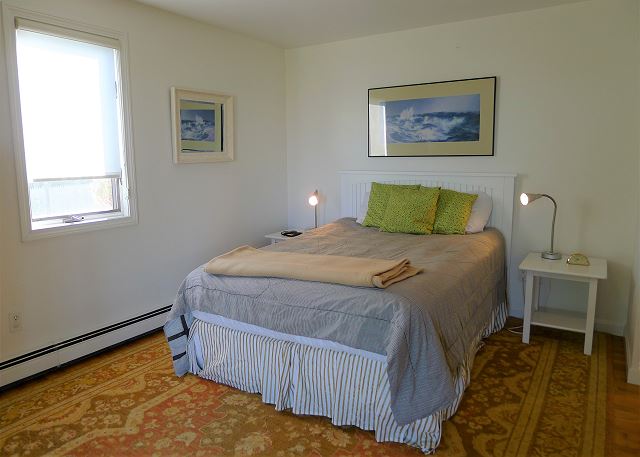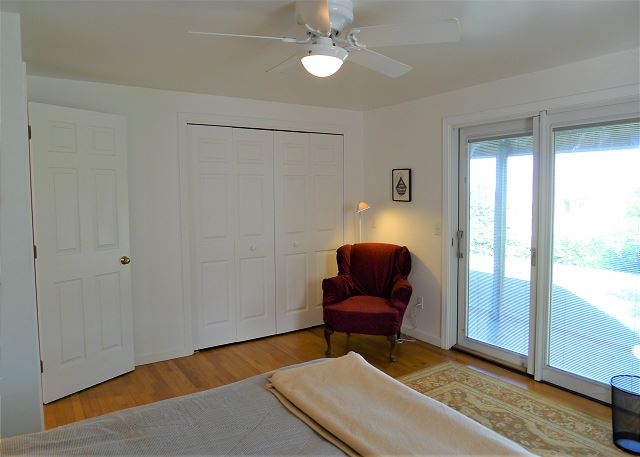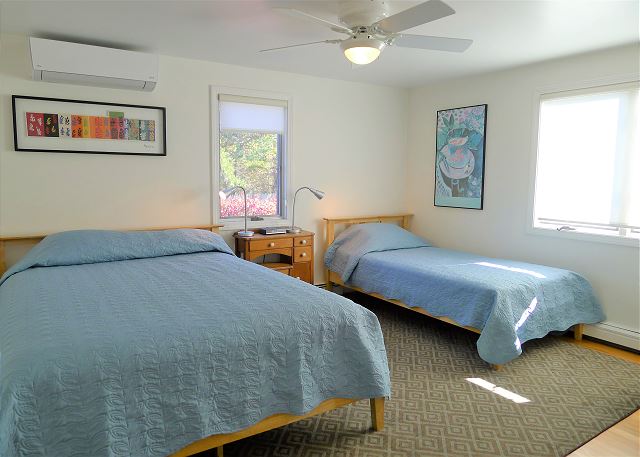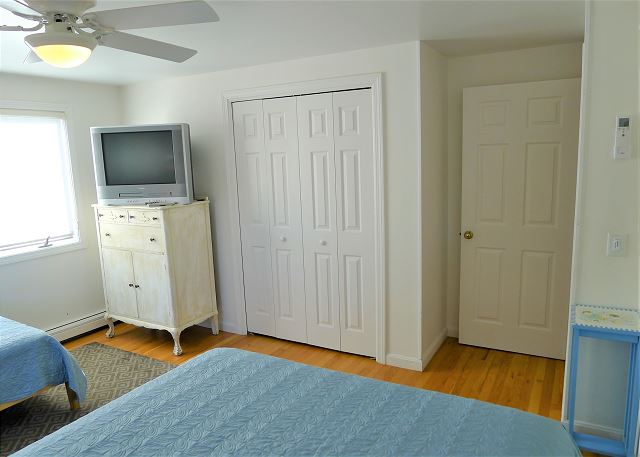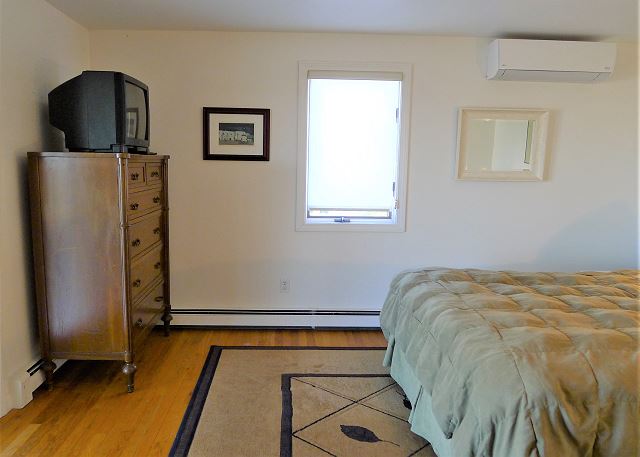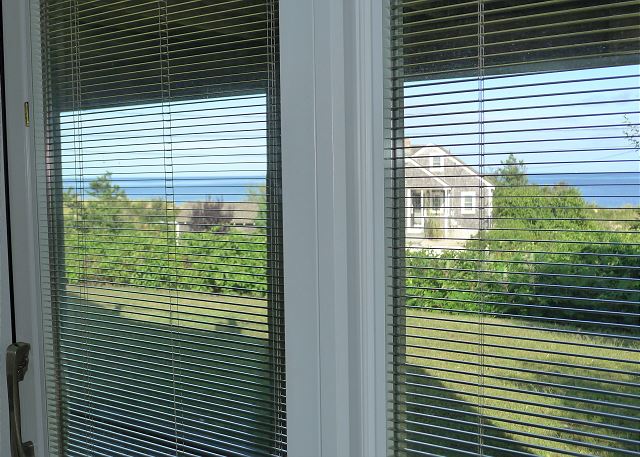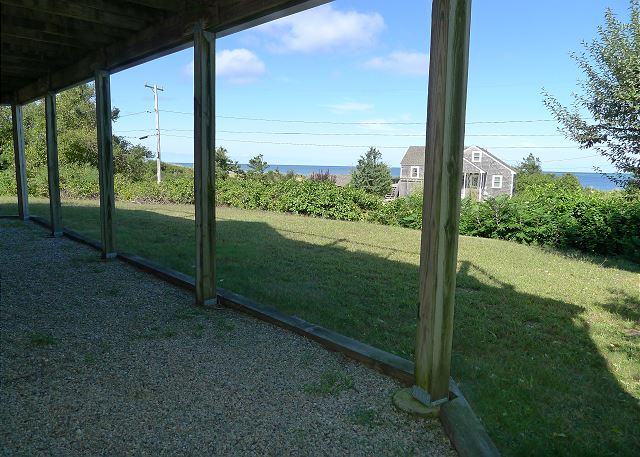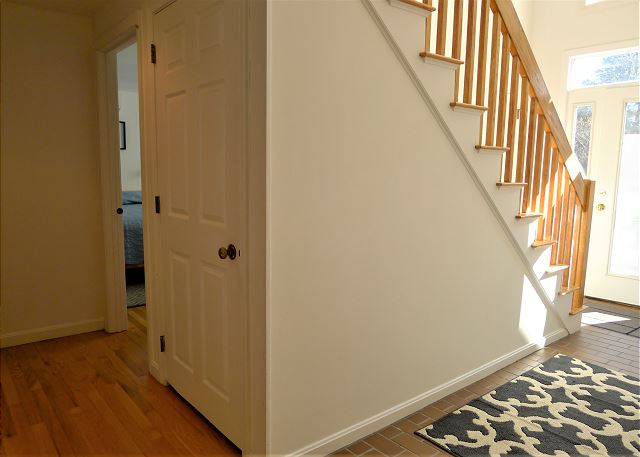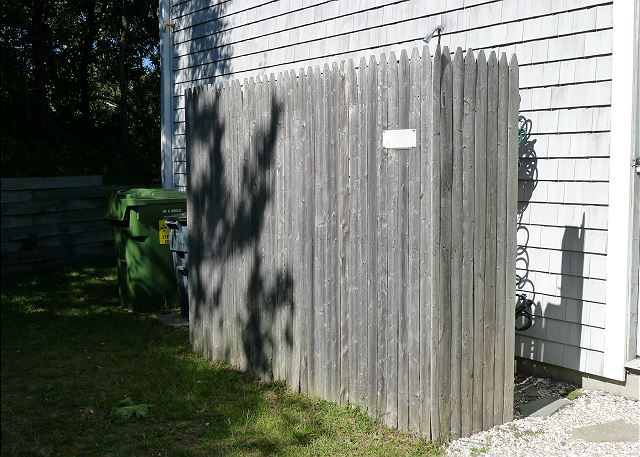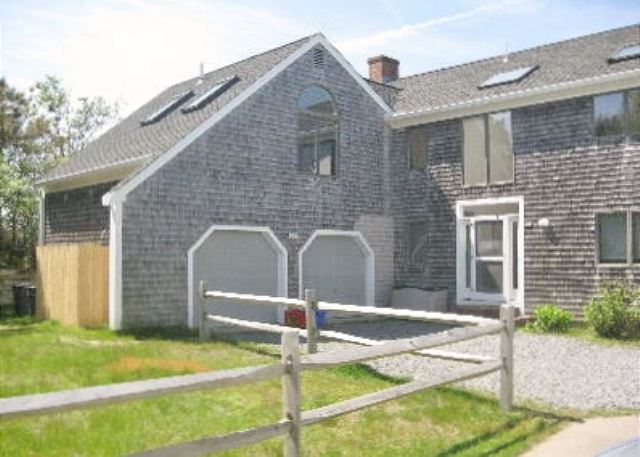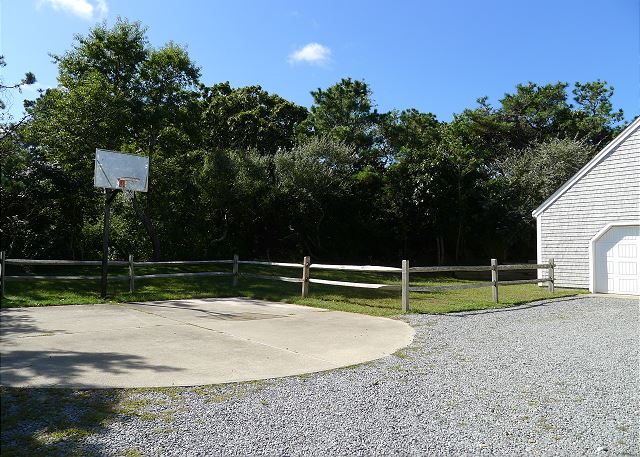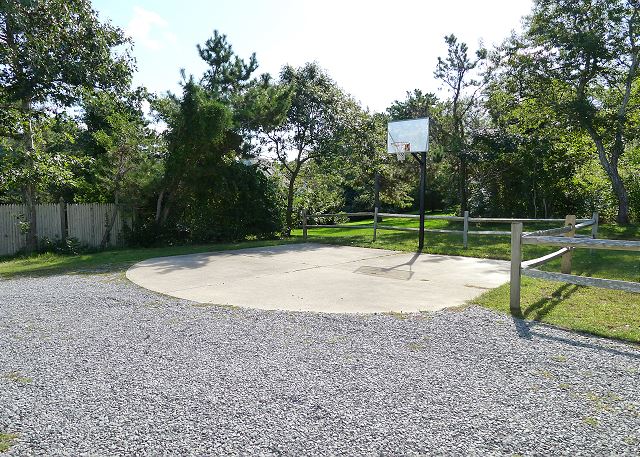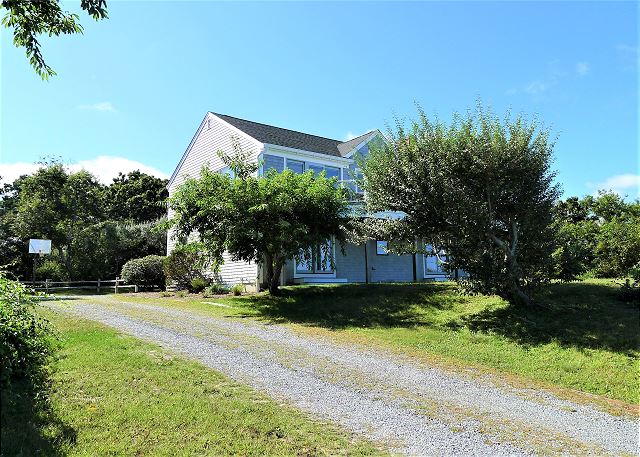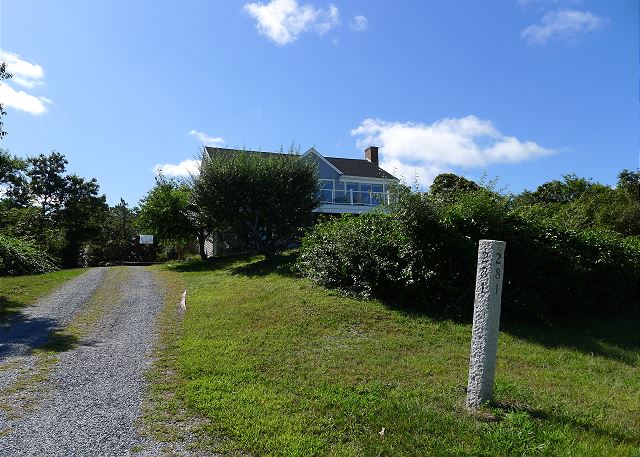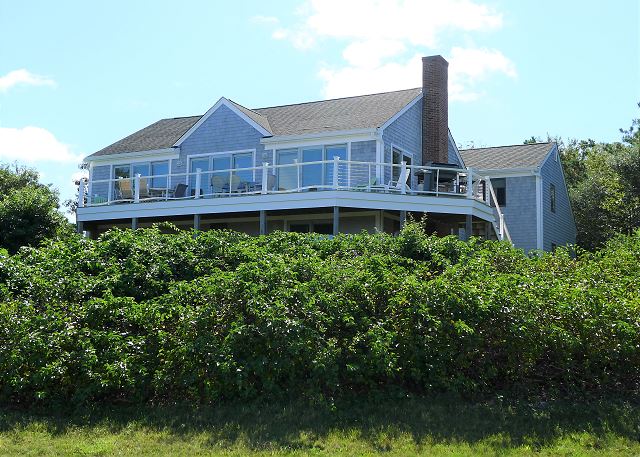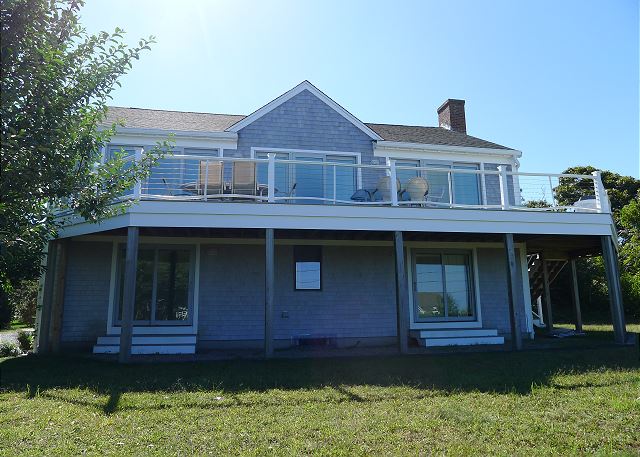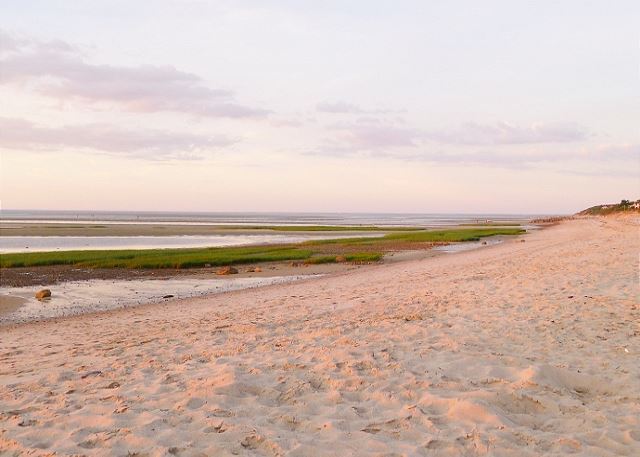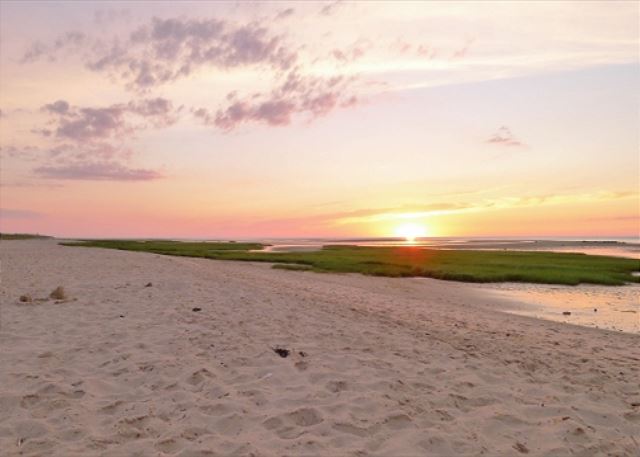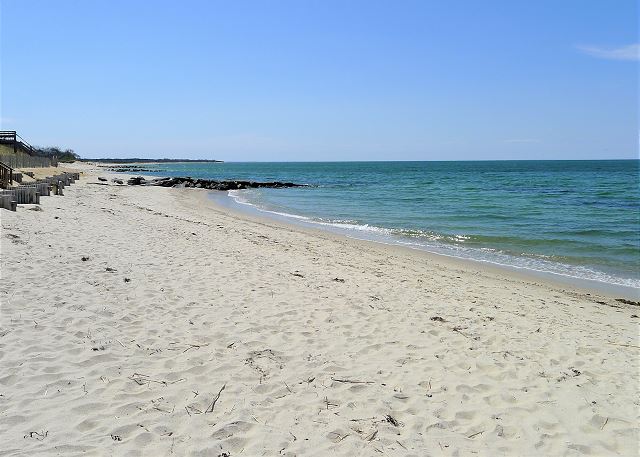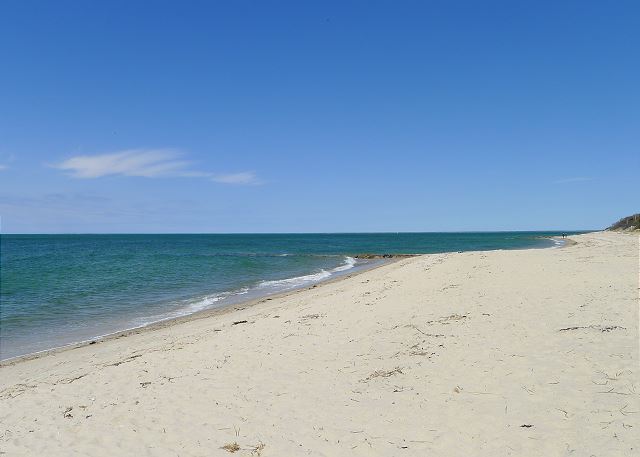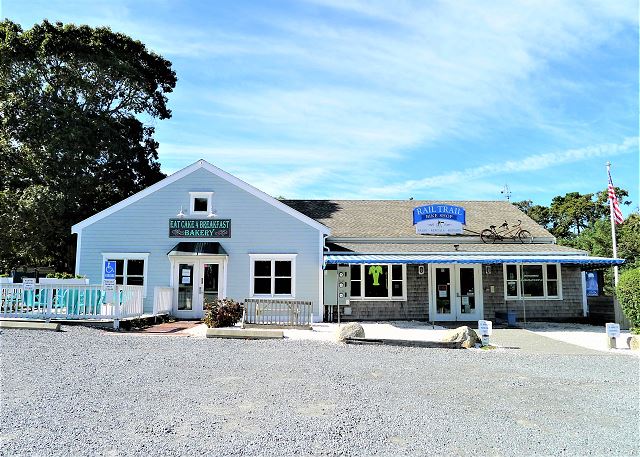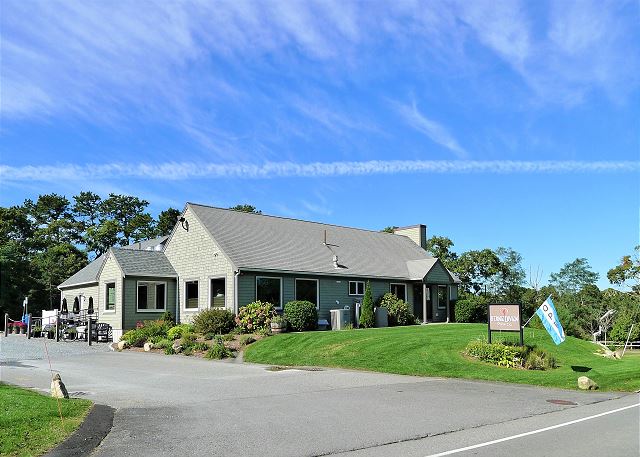 ---
Bedroom(s): 5
Bathroom(s): 2
Sleeps: 12
Type: House
Area: Mant's Landing
Town: Brewster
NEW DUCTLESS COOLING SYTSEM INSTALLED RECENTLY!

Take in the striking bay vistas from this bright 5 bedroom, 2 full bath upside down vacation home bordering Saint's Landing Beach and Mant's Landing Beach in Brewster.

The sea is endlessly visible whether you're inside or on the large wraparound porch accessed through a wall of sliding glass and featuring a gas grill, lounge chairs, and outdoor dining furniture. The open interior design leaves lots of room for dining, living, and relaxing with a full-sized pool table, HDTV, DVD player with Comcast expanded channels. The kitchen boasts counter seating, fridge with ice-maker, and everything you will need to make your meals as memorable as your experience here.

The main level of the home also includes a spacious bedroom with a king, another TV with DVD player, and a full bathroom off the hallway.

The walkout lower or "sleeping" level of this outstanding home includes 4 more bedrooms: The second bedroom has a queen size bed with patio doors to the front yard. The third bedroom has a single twin and a pull out trundle to sleep 3 – a great bunk room for kids! The fourth bedroom has a TV, one queen and one twin bed; and the fifth bedroom features a queen, a TV, and a patio door to the front yard. The first floor bathroom has a generous spa tub and a shower stall – perfect antidotes after a day of swimming and biking…or anytime!

Additional amenities include: I-pod dock; internet; ceiling fans in the kitchen, living room, dining room, and all 5 bedrooms; washer & dryer, private yard, ½ basketball court; enclosed outdoor shower;parking for 5-6 cars. *Beach chairs and *cooler are provided for your convenience.

*Owners provide these items as favors to guests only and not as an integral part of the rental. If these items become lost or damaged during the course of the rental season, owners are not responsible for replacement.

No private beach access. Use public beach access ONLY at Saint's Landing Beach & Mant's Beach.

No smoking and no pets allowed.

12 guests maximum allowed at any time. No parties exceeding the occupancy limit allowed.

LINENS (SHEETS/TOWELS) ARE NOT INCLUDED IN THIS RENTAL.

Travel insurance is highly recommended and affordable coverage to protect your vacation investment.

Please view our policy and procedure page on our web site for detailed information about renting with us.

State and local taxes are applicable and may vary based on local ordinances and bylaws.Tax rates are subject to change.
- Standard TV
- Basic Cable
- Washer & Dryer
- Microwave
- Drip Coffee Maker
- Cookware
- Dishes / Glassware / Utensils
- Kitchen Table
- Blender
- Toaster or Toaster Oven
- Ice Maker
- Island or Counter Seating
- Dishwasher
- Lobster Pot
- Dining Table
- Hair Dryer
- Jacuzzi/Whirlpool Tub
- Tub/Shower Combo
- Pool Table
- washer
- dryer
- Deck
- Gas Grill with Propane Tank
- Dining Table w/o Umbrella
- Enclosed Outdoor Shower
- Garage Access
- Beach Chairs
- Horse Shoes
- Basket Ball Hoop
- Near Cape Cod Bay Beaches
- Waterview
Guest Reviews of
robbins hill Brewster , MA
Great vacation!
Review by
Eric K.
Everything was as expected and the view was great!
5 out of 5 stars
281 Robbins hill rd
Spacious and room to park several cars. Beautiful views and short walk to the beach love the air conditioning we do all our own cooking and kitchen isgreat
5 out of 5 stars
Great Location, Excellent Property
From check-in to check-out the rental experience was fantastic. The owner and Cape Cod Rentals were incredibly kind and helpful. Really enjoyed our stay.
5 out of 5 stars
Our Favorite Place on Earth
Review by
Sarah J.
You won't want to leave.
5 out of 5 stars
Best Vacation Rental
Review by
Rebecca V.
This rental property was amazing. We had 8 adults and 1 child on our trip and this house couldn't have been more perfect. The location was the the homes best feature. We were able to walk to 2 different nearby beaches everyday in less then 5 minutes. Upon arrival the house was spotless and had many amenities. The owner and rental company were very accomodating and helpful before and during our stay. The owner had notes around the home to help with the homes many features and gives you direct access to reach him if needed. The 5bedrooms were a great size and fit our large party easily. I will continue to book with Cape Cod Rentals and most definitely return to this home in the future.
5 out of 5 stars
Wonderful home and great location!
Review by
Robert and Mary L.
We are repeat renters and we had a marvelous time as usual. We'll be back next year. The owners are extremely responsive and the management professionals are just great. For those of us who fly cross country to get here rather than drive it would be great if linens and more beach chairs were supplied, but that's a minor inconvenience. This home is very well stocked with most anything you need.
5 out of 5 stars
House-FANTASTIC; Beach-Very Good; Swimming-not ideal
Review by
Daniel M.
It's niced that this house lives up to the pictures. Clean, well kept, incredible deck with great view of Cape Cod bay and PTown straight across the bay (15 miles as seagull flies). Beach is nice. Not wide but nice unrocky sand and fairly quiet. The tide goes waayyyyyyy out and the bottom is kind of mucky with oyster flats abound at low tide. So not great for swimming. But overall the house, and beach itself will give you all you want for those aspects.
4 out of 5 stars
My Happy Place
Review by
Sarah J.
If all you want to do it sit, relax, read a book and stare out at the ocean, this is the place to be. If all you want to do is sit on the beach and relax, this is the place for you. If all you want to do is spend a great week on the Cape with your family, this is the place for you. We've rented this house for the past 6 years and wouldn't change a thing. It's fully stocked with everything you could need. The set up is perfect. There's plenty of spaces to spread out and play cards, cook, enjoy a cocktail on the deck, play a game of cornhole in the backyard, etc.. It's a short walk to the beach and a quick bike ride to the Brewster General Store or the Brewster Scoop. I wish I could spend the entire summer there!
5 out of 5 stars
Gorgeous Views
This location has a wonderful view of Cape Cod bay and especially spectacular sunsets! The house was spotless upon arrival, and was exactly as described on line. The walk to the beach took less than 5 minutes. It was truly a week in paradise.
5 out of 5 stars
Vacation Rental Review
We had a wonderful visit. Best part of the house was the location and the views, but the lack of Air Conditoning and very poor quality of the mattresses would probably not make this a property we would want to rent again.
3 out of 5 stars
A great way to spend September
Review by
Paul L.
Third September here. Great place. Plenty of room for our kids and the grandchildren.
5 out of 5 stars
Cape Cod Bay
Review by
Todd W.
Our Company Synergy General Trades, LLC worked in Eastham, MA and this house was perfect for our company. The owner and Property Management Team were awesome. They were kind, gracious and very generous on making us feel comfortable and welcome.If we work in Eastham again we will definitely stay at this property again.It was nice to meet the owner of the property. On a normal rental you do not get the pleasure of meeting the owner. He was a pleasure to meet and know if we needed something he would be there if needed.I would like to bring my wife and family here the next time to experience the wonderful people in this area. We enjoyed ourselves despite the fact 12 hours a day our team was working.
5 out of 5 stars
Perfect Vacation Rental!
Review by
Susan C.
This house was perfect for me, my husband and adult children. PLENTY of space for everyone. Love the open floor plan. Kitchen was spacious,clean and well stocked with dishes, pans, glassware. The location is great - right across from the ocean with a fantastic view from both inside (through the wall of sliding glass doors) and outside (on the full length deck). Both bathrooms were spacious, with a jacuzzi style tub in the downstairs one. We all enjoyed the pool table. Location was perfect - close to stores and restaurants. Also close enough for a day trip to P-Town and to the Ferry for Martha's Vineyard or Nantucket. We would absolutely recommend this rental!
5 out of 5 stars
upside down house
We were delighted upon arrival with the gentle breeze and the lovely deck and view. From the location we could swim, walk the beach , or take short trips to bike, play tennis, or "do" the ocean side beaches and towns. We found the kitchen very well equipped and the younger generation supplied some superb meals from it.I was surprised at the use the pool table got, having thought we would be just walking around it. The upstairs suite was good for those less inclined to climb stairs often.
5 out of 5 stars
From San Francisco to Cape Cod
Review by
Don G.
Hi Cape Cod rental,we basically loved the house and left it in better condition then we received it....The cleaning company did not do a great job at was really dirty...we cleaned everything before we actually slept there and because they house was so trashed (we saw it when we arrived) we were forced to drive around with lots of food in the car for another two we basiclly checked in at 5:30..that was ridiculous since we pay for the house for Saturday, we think that that was no too when the cleaners came to the house, they found it to be a wreck, furniture moved, much trash outside the house which stayed there until Tuesday when the gabage people came....they should have called for assistnace to help clean up everything....check to see what time they arrived to clean...Okay this aside, we did not know that there was only one inside shower,....that would have been a big problem, had the weather turned cold.....Suggest to the owners to get rid of the jacuzzi tub, which no one uses anymore and put in a big shower in that bathroom or make it a jack and jill bathroom with a smaller shower and two toilets....with four bedrooms, you need another bath downstairs...one more thing....and I know this is crazy, but the master bedroom upstairs, had the most comfortable bed....can you find out where they bought it, was it a platform...and send us the name of the mattress....I forgot to check....BTW, all the beds were fine.....We will consider this next year as we loved the house and location.....Thanks again,Margot and Don GibsonMaintenance comment..upstairs great room:Window to the left of the fireplace does not close.Screen door on left side does not open.
5 out of 5 stars
Awesome Views in an Awesome House
Review by
Monica B.
Our family had a great time in this updated house with views of the water from almost every window. The deck is awesome and there is plenty of seating for a crowd. The beds are comfortable and there's lots of space. The beach is a 5 minute walk away.
5 out of 5 stars
Wonderful views
The views of the ocean were wonderful! House has lots of open space. Kitchen was large and well equipped. The house needs to have bathrooms updated or at the very least new grout, as tends to smell of mildew. Lots of fans, lights not working, so with some minor maintaince the house has the potential to go from a little tired to fabulous. If beds and furniture were to be upgraded it would easily become the best holiday home retreat in Brewster. Incredible sunsets over the water, therefore making it a truly memorial week.
4 out of 5 stars
February 2020

| S | M | T | W | T | F | S |
| --- | --- | --- | --- | --- | --- | --- |
| | | | | | | 01 |
| 02 | 03 | 04 | 05 | 06 | 07 | 08 |
| 09 | 10 | 11 | 12 | 13 | 14 | 15 |
| 16 | 17 | 18 | 19 | 20 | 21 | 22 |
| 23 | 24 | 25 | 26 | 27 | 28 | 29 |
March 2020

| S | M | T | W | T | F | S |
| --- | --- | --- | --- | --- | --- | --- |
| 01 | 02 | 03 | 04 | 05 | 06 | 07 |
| 08 | 09 | 10 | 11 | 12 | 13 | 14 |
| 15 | 16 | 17 | 18 | 19 | 20 | 21 |
| 22 | 23 | 24 | 25 | 26 | 27 | 28 |
| 29 | 30 | 31 | | | | |
April 2020

| S | M | T | W | T | F | S |
| --- | --- | --- | --- | --- | --- | --- |
| | | | 01 | 02 | 03 | 04 |
| 05 | 06 | 07 | 08 | 09 | 10 | 11 |
| 12 | 13 | 14 | 15 | 16 | 17 | 18 |
| 19 | 20 | 21 | 22 | 23 | 24 | 25 |
| 26 | 27 | 28 | 29 | 30 | | |
May 2020

| S | M | T | W | T | F | S |
| --- | --- | --- | --- | --- | --- | --- |
| | | | | | 01 | 02 |
| 03 | 04 | 05 | 06 | 07 | 08 | 09 |
| 10 | 11 | 12 | 13 | 14 | 15 | 16 |
| 17 | 18 | 19 | 20 | 21 | 22 | 23 |
| 24 | 25 | 26 | 27 | 28 | 29 | 30 |
| 31 | | | | | | |
June 2020

| S | M | T | W | T | F | S |
| --- | --- | --- | --- | --- | --- | --- |
| | 01 | 02 | 03 | 04 | 05 | 06 |
| 07 | 08 | 09 | 10 | 11 | 12 | 13 |
| 14 | 15 | 16 | 17 | 18 | 19 | 20 |
| 21 | 22 | 23 | 24 | 25 | 26 | 27 |
| 28 | 29 | 30 | | | | |
July 2020

| S | M | T | W | T | F | S |
| --- | --- | --- | --- | --- | --- | --- |
| | | | 01 | 02 | 03 | 04 |
| 05 | 06 | 07 | 08 | 09 | 10 | 11 |
| 12 | 13 | 14 | 15 | 16 | 17 | 18 |
| 19 | 20 | 21 | 22 | 23 | 24 | 25 |
| 26 | 27 | 28 | 29 | 30 | 31 | |
August 2020

| S | M | T | W | T | F | S |
| --- | --- | --- | --- | --- | --- | --- |
| | | | | | | 01 |
| 02 | 03 | 04 | 05 | 06 | 07 | 08 |
| 09 | 10 | 11 | 12 | 13 | 14 | 15 |
| 16 | 17 | 18 | 19 | 20 | 21 | 22 |
| 23 | 24 | 25 | 26 | 27 | 28 | 29 |
| 30 | 31 | | | | | |
September 2020

| S | M | T | W | T | F | S |
| --- | --- | --- | --- | --- | --- | --- |
| | | 01 | 02 | 03 | 04 | 05 |
| 06 | 07 | 08 | 09 | 10 | 11 | 12 |
| 13 | 14 | 15 | 16 | 17 | 18 | 19 |
| 20 | 21 | 22 | 23 | 24 | 25 | 26 |
| 27 | 28 | 29 | 30 | | | |
October 2020

| S | M | T | W | T | F | S |
| --- | --- | --- | --- | --- | --- | --- |
| | | | | 01 | 02 | 03 |
| 04 | 05 | 06 | 07 | 08 | 09 | 10 |
| 11 | 12 | 13 | 14 | 15 | 16 | 17 |
| 18 | 19 | 20 | 21 | 22 | 23 | 24 |
| 25 | 26 | 27 | 28 | 29 | 30 | 31 |
November 2020

| S | M | T | W | T | F | S |
| --- | --- | --- | --- | --- | --- | --- |
| 01 | 02 | 03 | 04 | 05 | 06 | 07 |
| 08 | 09 | 10 | 11 | 12 | 13 | 14 |
| 15 | 16 | 17 | 18 | 19 | 20 | 21 |
| 22 | 23 | 24 | 25 | 26 | 27 | 28 |
| 29 | 30 | | | | | |
December 2020

| S | M | T | W | T | F | S |
| --- | --- | --- | --- | --- | --- | --- |
| | | 01 | 02 | 03 | 04 | 05 |
| 06 | 07 | 08 | 09 | 10 | 11 | 12 |
| 13 | 14 | 15 | 16 | 17 | 18 | 19 |
| 20 | 21 | 22 | 23 | 24 | 25 | 26 |
| 27 | 28 | 29 | 30 | 31 | | |
January 2021

| S | M | T | W | T | F | S |
| --- | --- | --- | --- | --- | --- | --- |
| | | | | | 01 | 02 |
| 03 | 04 | 05 | 06 | 07 | 08 | 09 |
| 10 | 11 | 12 | 13 | 14 | 15 | 16 |
| 17 | 18 | 19 | 20 | 21 | 22 | 23 |
| 24 | 25 | 26 | 27 | 28 | 29 | 30 |
| 31 | | | | | | |
February 2021

| S | M | T | W | T | F | S |
| --- | --- | --- | --- | --- | --- | --- |
| | 01 | 02 | 03 | 04 | 05 | 06 |
| 07 | 08 | 09 | 10 | 11 | 12 | 13 |
| 14 | 15 | 16 | 17 | 18 | 19 | 20 |
| 21 | 22 | 23 | 24 | 25 | 26 | 27 |
| 28 | | | | | | |
Available
Unavailable
Sat to Sat booking