30 COCKLE COVE RIDGE Chatham, MA
BOOK NOW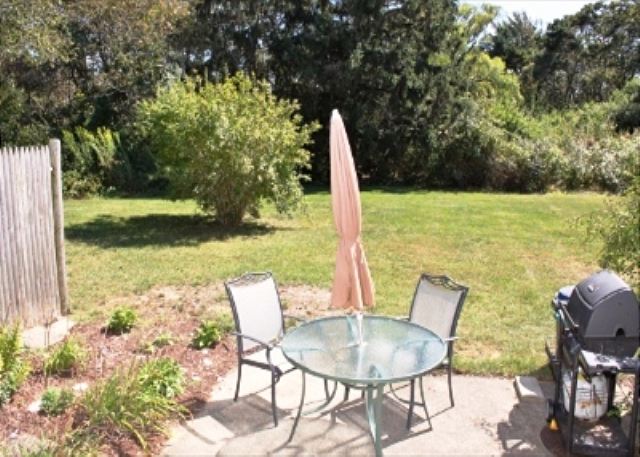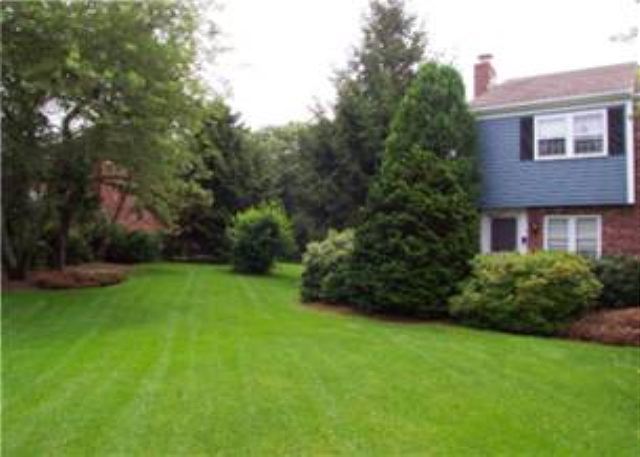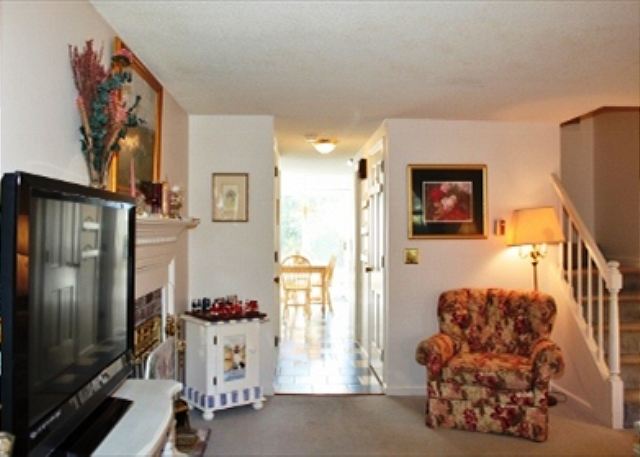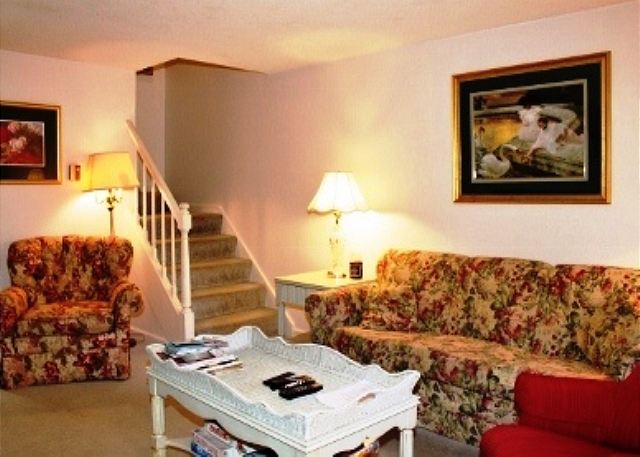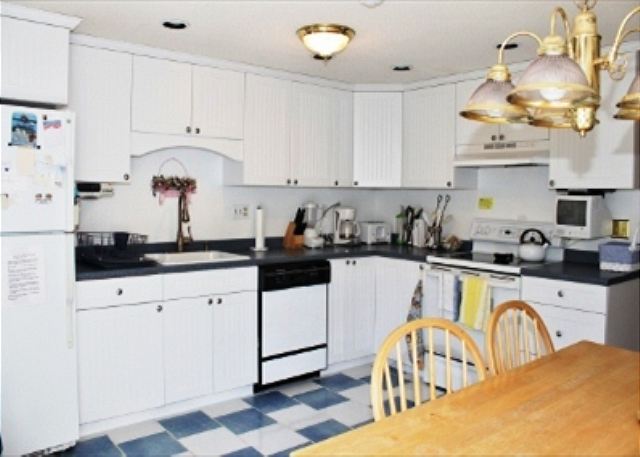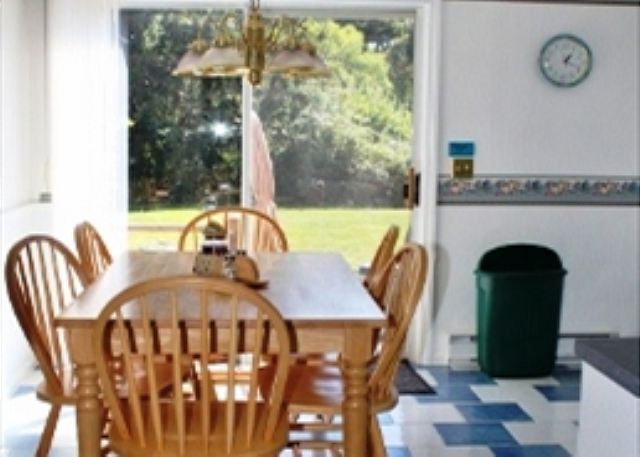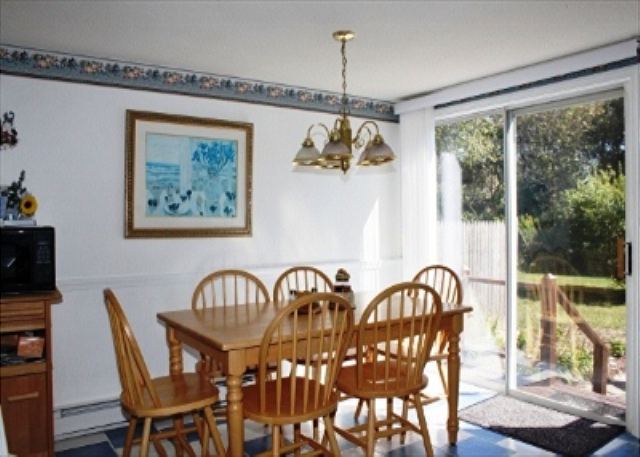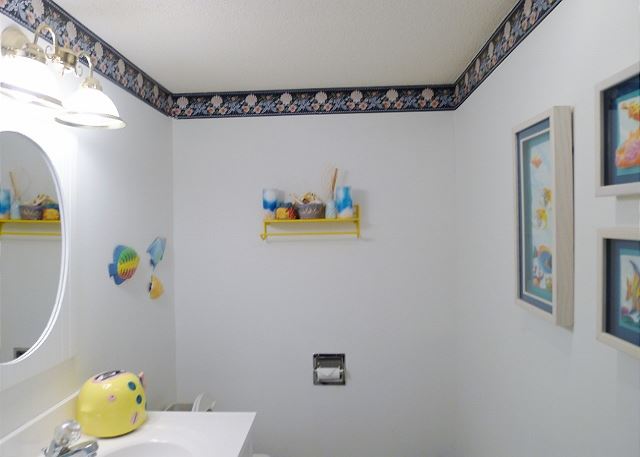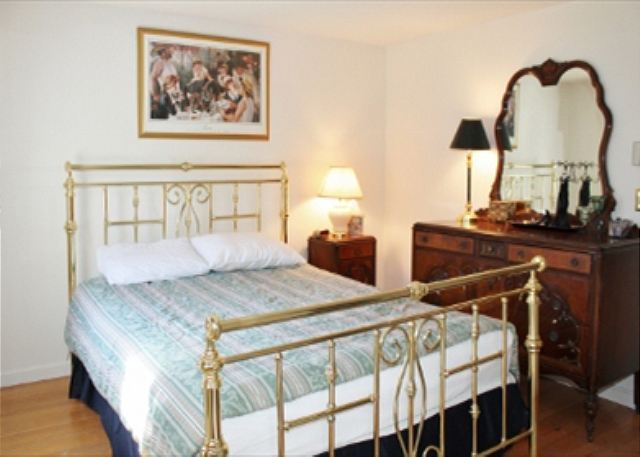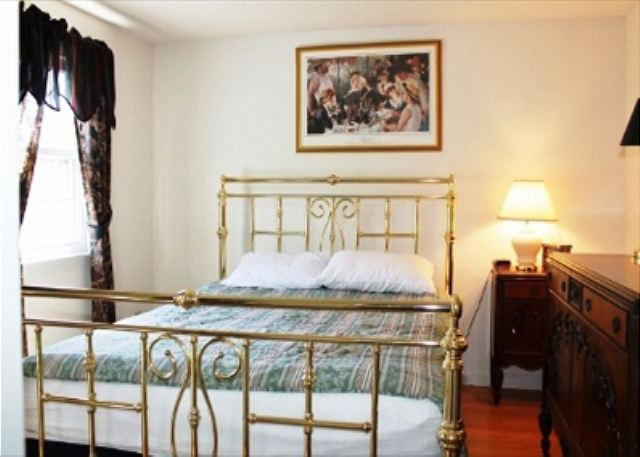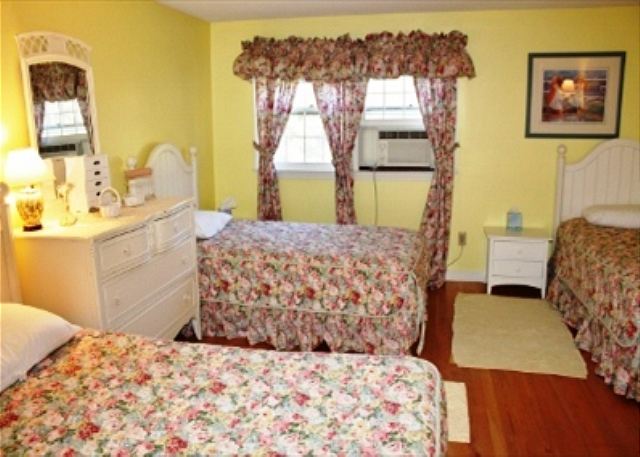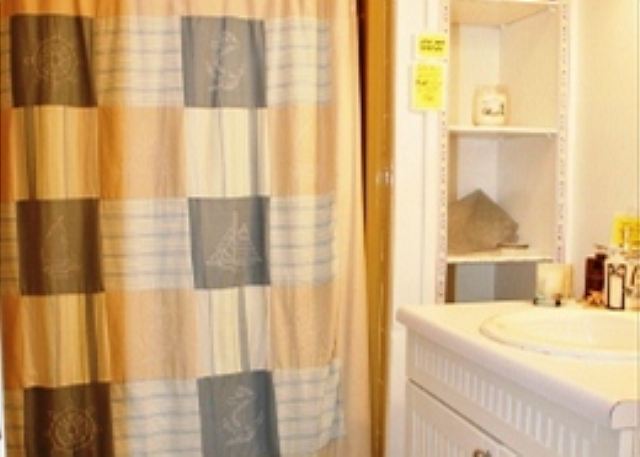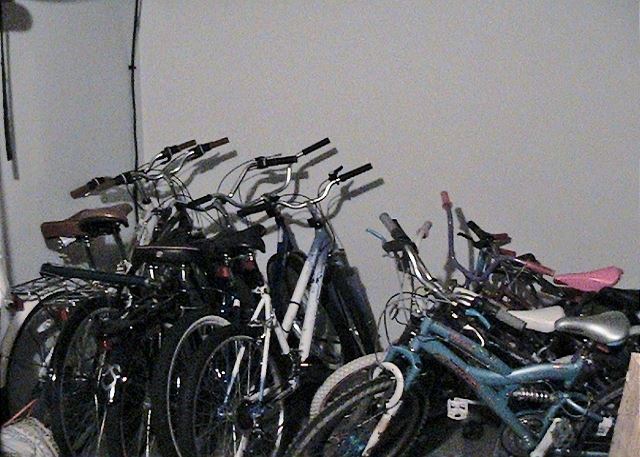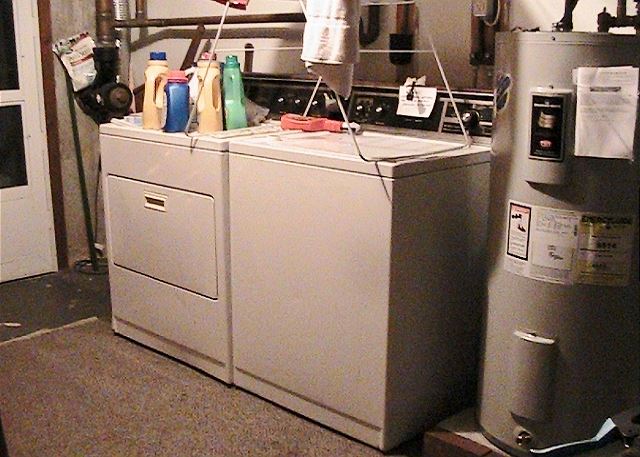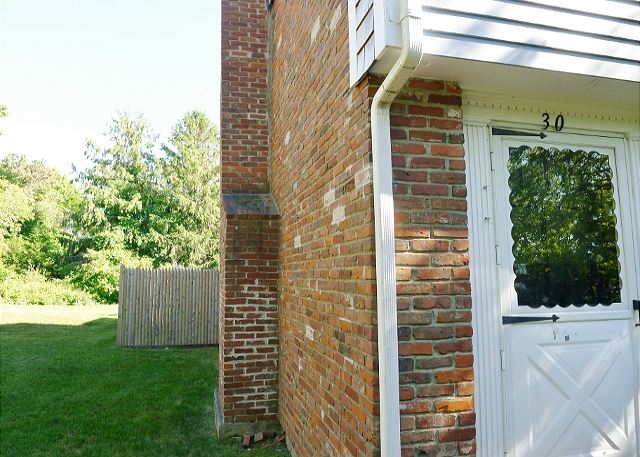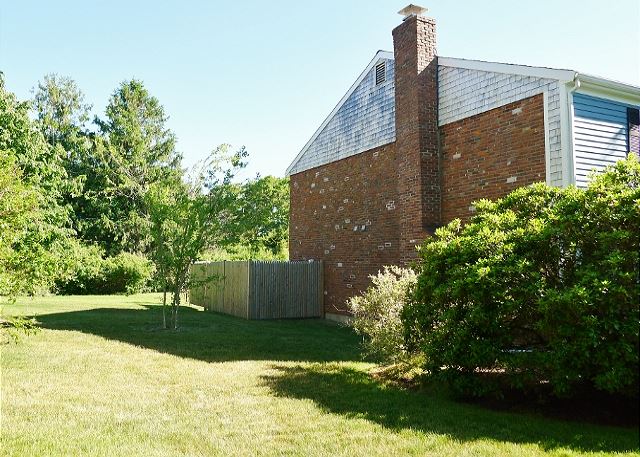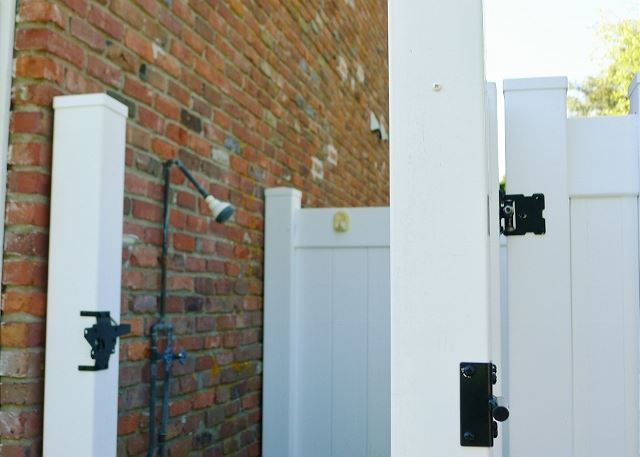 ---
Bedroom(s): 2
Bathroom(s): 1.5
Sleeps: 6
Type: Condominium
Area:
Town: Chatham
Cockle Cove Beach is just 0.9 miles away from this light & bright Chatham Condominium located at Cockle Cove Ridge. The Chatham Village center is just 3 miles away for shopping, dining, Chatham A's baseball games, & the bandstand.

The entry level of this 2 bedroom, 2 bath home features a living room with a 42inch HDTV, extended cable channels, a DVD player, A/C unit, & Wi-Fi Internet. Also there is a bright eat-in kitchen with sliding doors to the patio and a half bath on this level.

On the 2nd floor are the 2 bedrooms; one larger room with 3 twin beds and one with a queen size bed and a A/C unit. There is also a full bath with tub & shower in between the bedrooms.

The kitchen features a toaster, drip-coffee maker, blender, spices, dishwasher, microwave, seating for 6, and a land-line phone. The patio off the kitchen features outdoor dining table with umbrella, gas grill, and a large enclosed outdoor shower.

This is an end-unit condo. In the basement there is a washer & dryer. *The owner provides bicycles, beach equipment including coolers & beach chairs.* *Owners provide these items as favors to guests only and not as an integral part of the rental. If these items become lost or damaged during the course of the rental season, owners are not responsible for replacements.* This is a pet-free home with parking for two cars.

Sorry no pets and no smoking allowed.

6 guests maximum allowed at any time. No parties exceeding the occupancy limit allowed.

LINENS (SHEETS/TOWELS) ARE NOT INCLUDED IN THIS RENTAL

Please read our Policies and Procedures page for additional information about the private enclosed outdoor shower.

The washer & dryer are in the basement, and this home has Comcast cable TV.

Travel Insurance is highly recommended and affordable coverage to protect your vacation investment.

Please view our policy and procedure page on our web site for detailed information about renting with us.
- Deck / Patio
- DVD Player
- Flat Screen HDTV
- Extended Cable
- A/C Unit
- Patio
- AM/FM Radio
- WiFi
- Microwave
- Drip Coffee Maker
- Pantry items (sugar, salt & pep)
- Cleaning Supplies
- Cookware
- Dishes / Glassware / Utensils
- Kitchen Table
- Blender
- Iron
- Toaster or Toaster Oven
- Dishwasher
- Lobster Pot
- TV
- Window A/C
- A/C
- Hair Dryer
- Tub/Shower Combo
- Deck
- Patio
- Gas Grill with Propane Tank
- Dining Table w/ Umbrella
- Enclosed Outdoor Shower
- Garage Access
- Beach Chairs
- Outdoor Lighting
Guest Reviews of
30 cockle cove ridge Chatham , MA
30 Cockle Cove Ridge
Review by
Sandra J.
The website describing the condo we rented was quite accurate. It was a lovely condo and great location. The only complaint I have is the basement was very musty and smelly. only 2 of the bikes were in riding condition. Kitchen was well stocked. We enjoyed our week there.
4 out of 5 stars
Great stay at the cape!
Review by
Mary T.
My family had a great time at the cape this year. We did our annual long weekend and rented this great condo. It is clean, roomy and in a great location. Some updates have occurred which made it even more appealing.
4 out of 5 stars
cute but needs some updating
Overall the condo is very cute and the location is fantastic. Less than a mile to Cockle Cove beach which was quiet with plenty of parking. It's also close to Ridgevale Beach and Hardings Beach as well as a the bike trail. The rooms were comfortable and more stocked with supplies than any other rental I've stayed in. Plenty of beach chairs, coolers, and kitchen/bathroom supplies. There were also several bikes of varying sizes available for use. However, the place could definitely use a fresh coat of paint and a little updating. The mattress in the master bedroom was incredibly uncomfortable. If the owners read this: PLEASE replace the mattress with something more comfortable. Our poor sleep would be a reason to not return next summer. The other issue we had was with the basement. It's not listed, but there is a partially finished basement that has 2 twin beds. The smell of mildew is overpowering and any time we went downstairs, the smell made us feel ill. You wouldn't want to spend time down there, let alone sleep down there. I'd also look into a new cleaning service, as we didn't find the kitchen and bathroom as clean as I've seen in other rentals. So again, it's a nice little place but with a little updating and a new mattress, it would be a much more comfortable rental.
4 out of 5 stars
Hot in Cape Cod but no Grill
Review by
Jonathan S.
Easy to find well equipped condo on the outskirts of Chatham, about a 5 minute drive from the centre. Our first barbecue was curtailed as the grill did not work. This was apparently known to the owner but the replacement had not arrived. It did not arrive until we were on the point of departure. the place was mostly clean; the linen rental from the Furies worked well. The agents were polite and helpful, I got something back for the grill.
3 out of 5 stars
30 Cockle Cove Ridge, July 2015
The overall stay was fine - 3 nights, but the facility was quite dirty. The prior guest (daughter of the owner)did not clean well before departure. The kitchen was filthy, there was trash on the floor, and the refrigerator even had hair in it (uck!). The carpet is way overdue for a steam cleaning. If the property is cleaned up, I would recommend it in the future. The rep was fabulous and I would highly recommend the booking organization.
3 out of 5 stars
30 Cockle Cove
Review by
Diana C.
The stay was pleasant, Condo is well equipped with everything that you will need on a vacation. The area is kept well and clean. Loved my stay here
4 out of 5 stars
February 2018

| S | M | T | W | T | F | S |
| --- | --- | --- | --- | --- | --- | --- |
| | | | | 01 | 02 | 03 |
| 04 | 05 | 06 | 07 | 08 | 09 | 10 |
| 11 | 12 | 13 | 14 | 15 | 16 | 17 |
| 18 | 19 | 20 | 21 | 22 | 23 | 24 |
| 25 | 26 | 27 | 28 | | | |
March 2018

| S | M | T | W | T | F | S |
| --- | --- | --- | --- | --- | --- | --- |
| | | | | 01 | 02 | 03 |
| 04 | 05 | 06 | 07 | 08 | 09 | 10 |
| 11 | 12 | 13 | 14 | 15 | 16 | 17 |
| 18 | 19 | 20 | 21 | 22 | 23 | 24 |
| 25 | 26 | 27 | 28 | 29 | 30 | 31 |
April 2018

| S | M | T | W | T | F | S |
| --- | --- | --- | --- | --- | --- | --- |
| 01 | 02 | 03 | 04 | 05 | 06 | 07 |
| 08 | 09 | 10 | 11 | 12 | 13 | 14 |
| 15 | 16 | 17 | 18 | 19 | 20 | 21 |
| 22 | 23 | 24 | 25 | 26 | 27 | 28 |
| 29 | 30 | | | | | |
May 2018

| S | M | T | W | T | F | S |
| --- | --- | --- | --- | --- | --- | --- |
| | | 01 | 02 | 03 | 04 | 05 |
| 06 | 07 | 08 | 09 | 10 | 11 | 12 |
| 13 | 14 | 15 | 16 | 17 | 18 | 19 |
| 20 | 21 | 22 | 23 | 24 | 25 | 26 |
| 27 | 28 | 29 | 30 | 31 | | |
June 2018

| S | M | T | W | T | F | S |
| --- | --- | --- | --- | --- | --- | --- |
| | | | | | 01 | 02 |
| 03 | 04 | 05 | 06 | 07 | 08 | 09 |
| 10 | 11 | 12 | 13 | 14 | 15 | 16 |
| 17 | 18 | 19 | 20 | 21 | 22 | 23 |
| 24 | 25 | 26 | 27 | 28 | 29 | 30 |
July 2018

| S | M | T | W | T | F | S |
| --- | --- | --- | --- | --- | --- | --- |
| 01 | 02 | 03 | 04 | 05 | 06 | 07 |
| 08 | 09 | 10 | 11 | 12 | 13 | 14 |
| 15 | 16 | 17 | 18 | 19 | 20 | 21 |
| 22 | 23 | 24 | 25 | 26 | 27 | 28 |
| 29 | 30 | 31 | | | | |
August 2018

| S | M | T | W | T | F | S |
| --- | --- | --- | --- | --- | --- | --- |
| | | | 01 | 02 | 03 | 04 |
| 05 | 06 | 07 | 08 | 09 | 10 | 11 |
| 12 | 13 | 14 | 15 | 16 | 17 | 18 |
| 19 | 20 | 21 | 22 | 23 | 24 | 25 |
| 26 | 27 | 28 | 29 | 30 | 31 | |
September 2018

| S | M | T | W | T | F | S |
| --- | --- | --- | --- | --- | --- | --- |
| | | | | | | 01 |
| 02 | 03 | 04 | 05 | 06 | 07 | 08 |
| 09 | 10 | 11 | 12 | 13 | 14 | 15 |
| 16 | 17 | 18 | 19 | 20 | 21 | 22 |
| 23 | 24 | 25 | 26 | 27 | 28 | 29 |
| 30 | | | | | | |
October 2018

| S | M | T | W | T | F | S |
| --- | --- | --- | --- | --- | --- | --- |
| | 01 | 02 | 03 | 04 | 05 | 06 |
| 07 | 08 | 09 | 10 | 11 | 12 | 13 |
| 14 | 15 | 16 | 17 | 18 | 19 | 20 |
| 21 | 22 | 23 | 24 | 25 | 26 | 27 |
| 28 | 29 | 30 | 31 | | | |
November 2018

| S | M | T | W | T | F | S |
| --- | --- | --- | --- | --- | --- | --- |
| | | | | 01 | 02 | 03 |
| 04 | 05 | 06 | 07 | 08 | 09 | 10 |
| 11 | 12 | 13 | 14 | 15 | 16 | 17 |
| 18 | 19 | 20 | 21 | 22 | 23 | 24 |
| 25 | 26 | 27 | 28 | 29 | 30 | |
December 2018

| S | M | T | W | T | F | S |
| --- | --- | --- | --- | --- | --- | --- |
| | | | | | | 01 |
| 02 | 03 | 04 | 05 | 06 | 07 | 08 |
| 09 | 10 | 11 | 12 | 13 | 14 | 15 |
| 16 | 17 | 18 | 19 | 20 | 21 | 22 |
| 23 | 24 | 25 | 26 | 27 | 28 | 29 |
| 30 | 31 | | | | | |
January 2019

| S | M | T | W | T | F | S |
| --- | --- | --- | --- | --- | --- | --- |
| | | 01 | 02 | 03 | 04 | 05 |
| 06 | 07 | 08 | 09 | 10 | 11 | 12 |
| 13 | 14 | 15 | 16 | 17 | 18 | 19 |
| 20 | 21 | 22 | 23 | 24 | 25 | 26 |
| 27 | 28 | 29 | 30 | 31 | | |
February 2019

| S | M | T | W | T | F | S |
| --- | --- | --- | --- | --- | --- | --- |
| | | | | | 01 | 02 |
| 03 | 04 | 05 | 06 | 07 | 08 | 09 |
| 10 | 11 | 12 | 13 | 14 | 15 | 16 |
| 17 | 18 | 19 | 20 | 21 | 22 | 23 |
| 24 | 25 | 26 | 27 | 28 | | |
Available
Unavailable
Sat to Sat booking