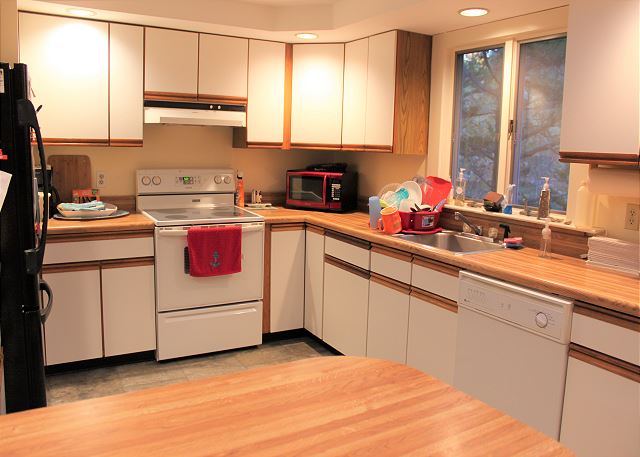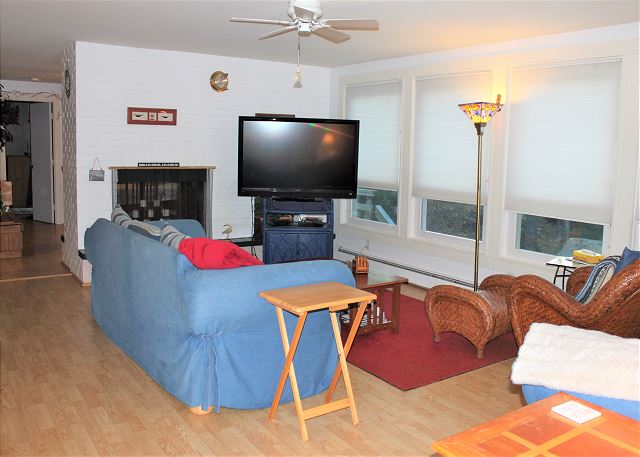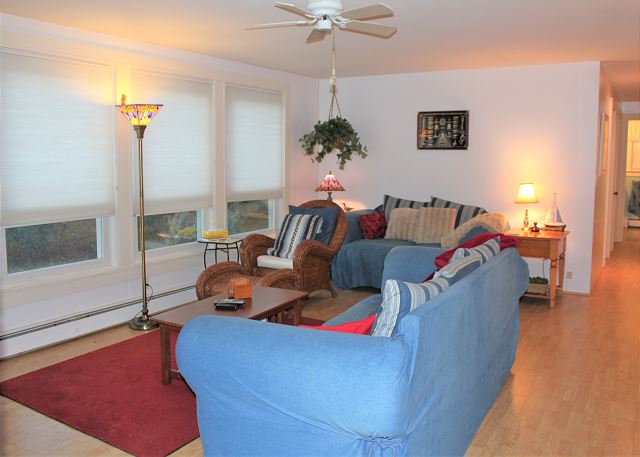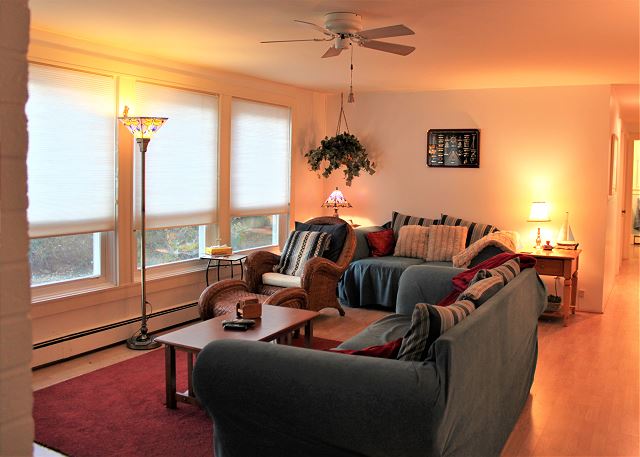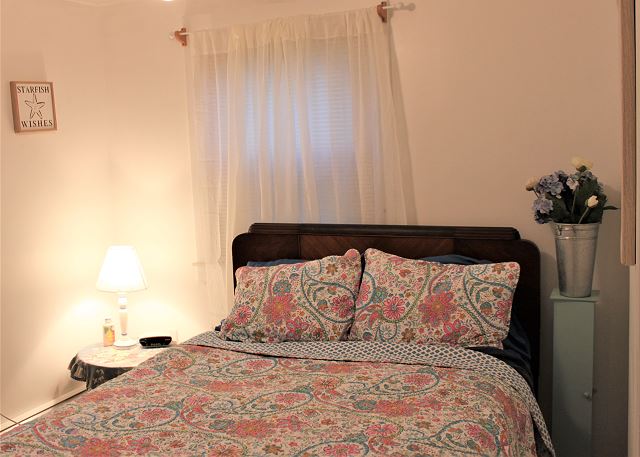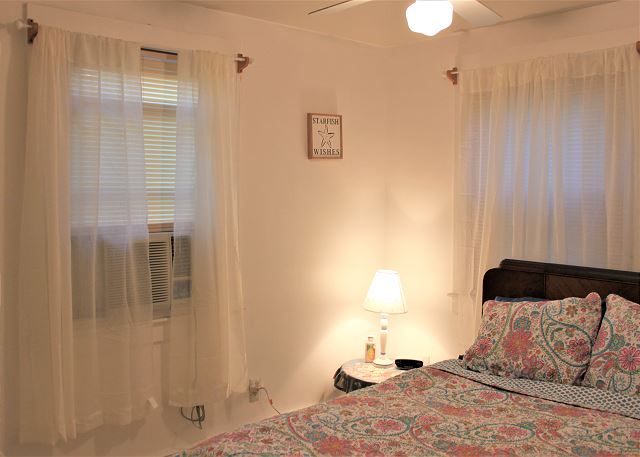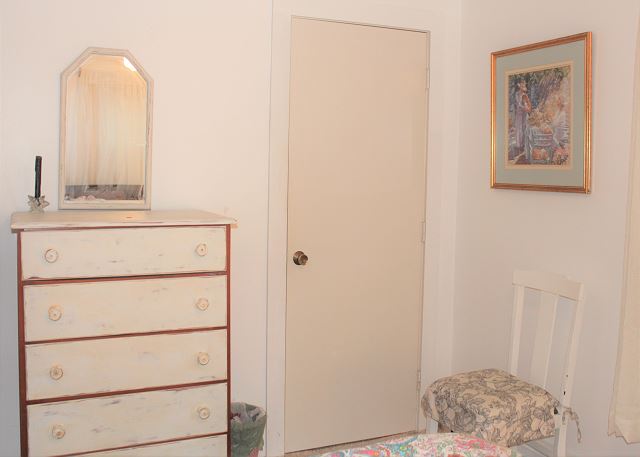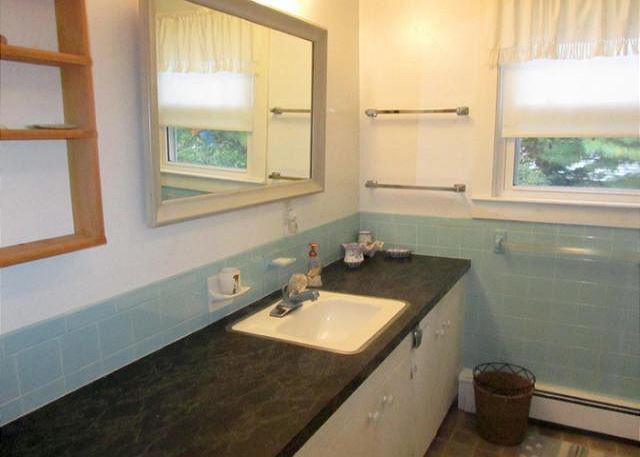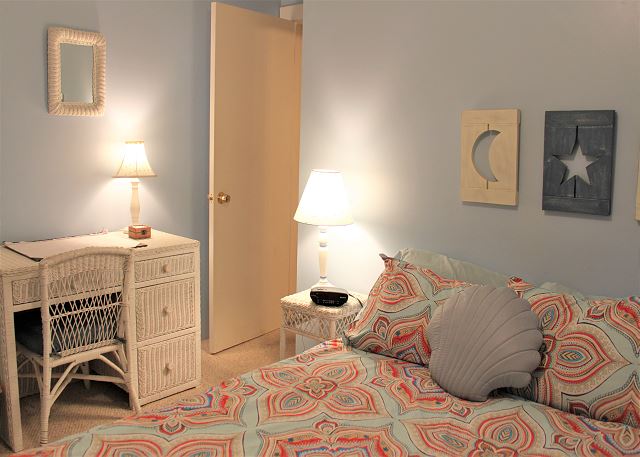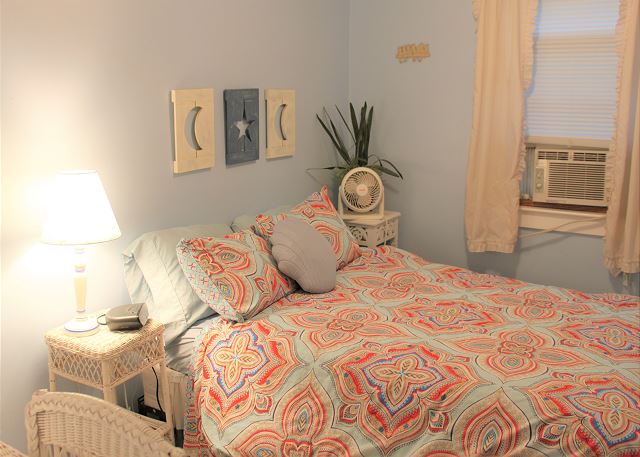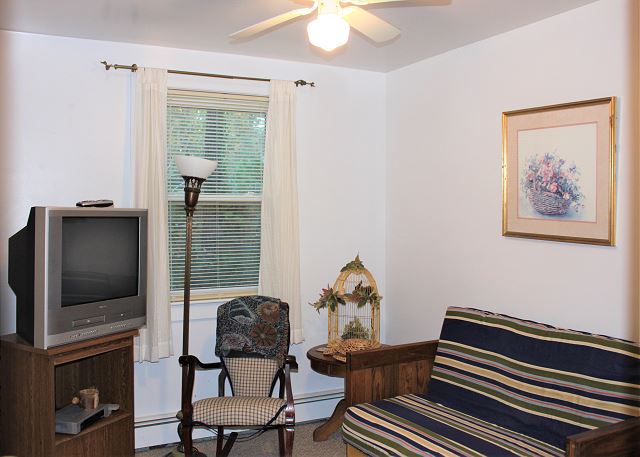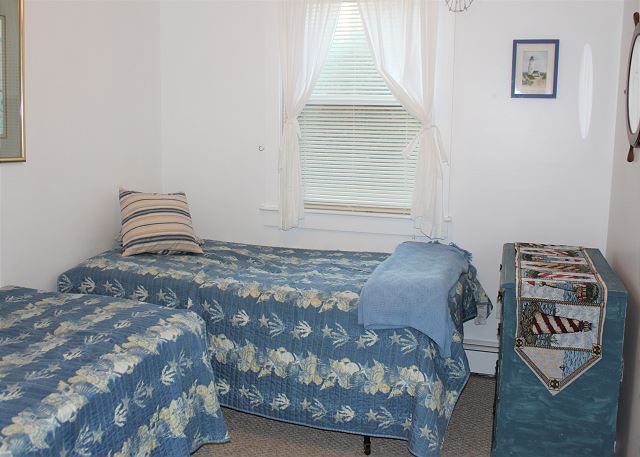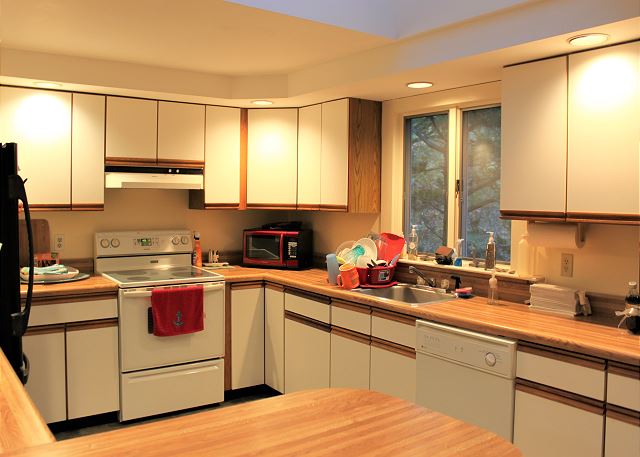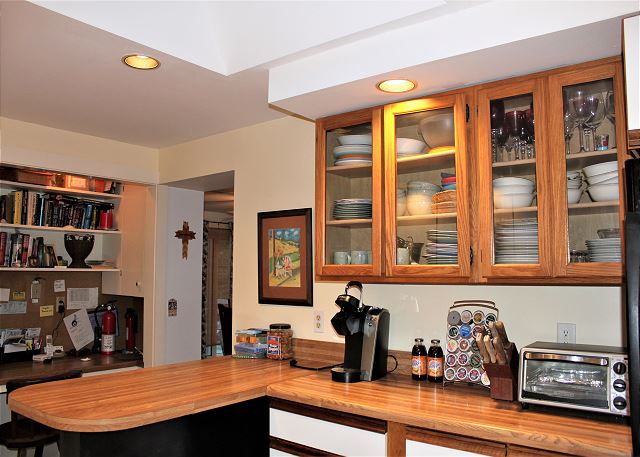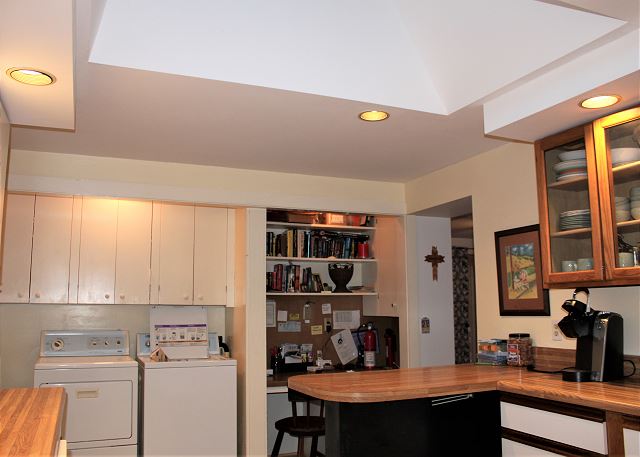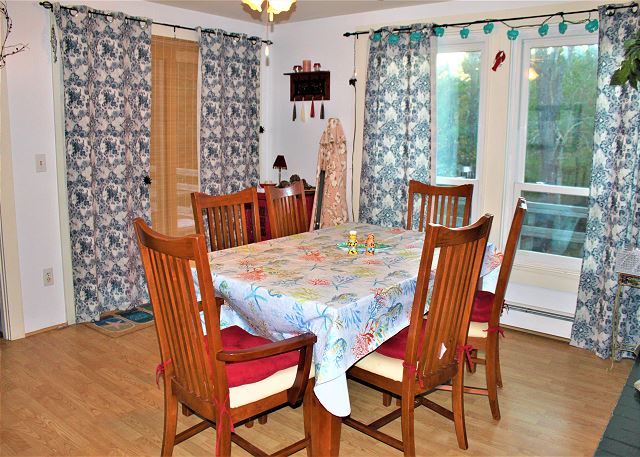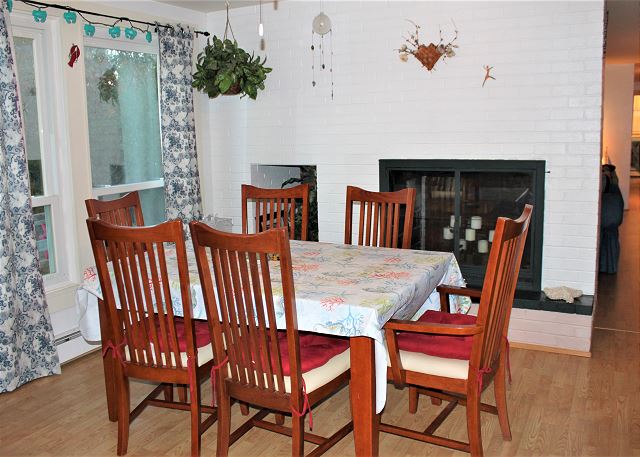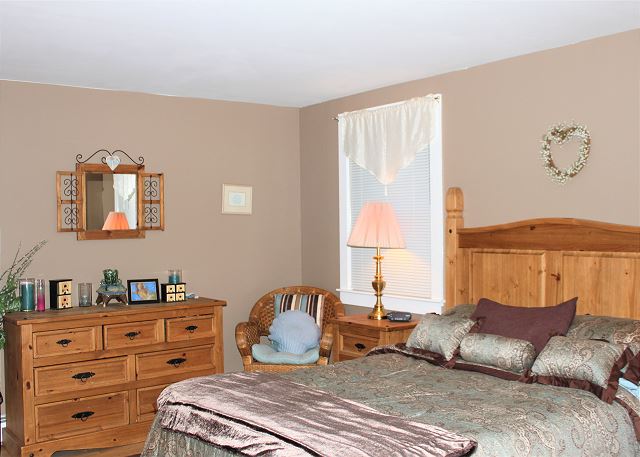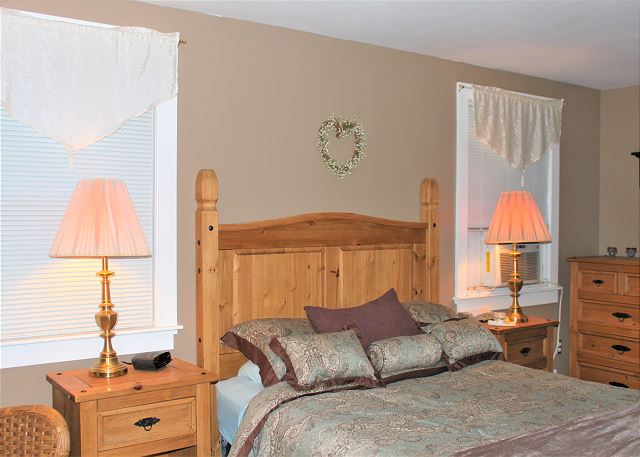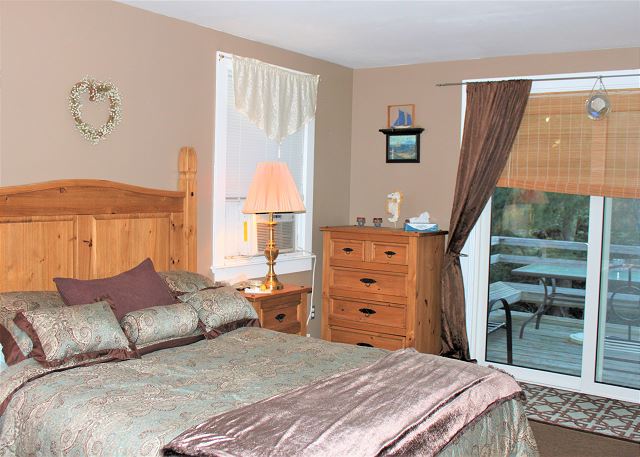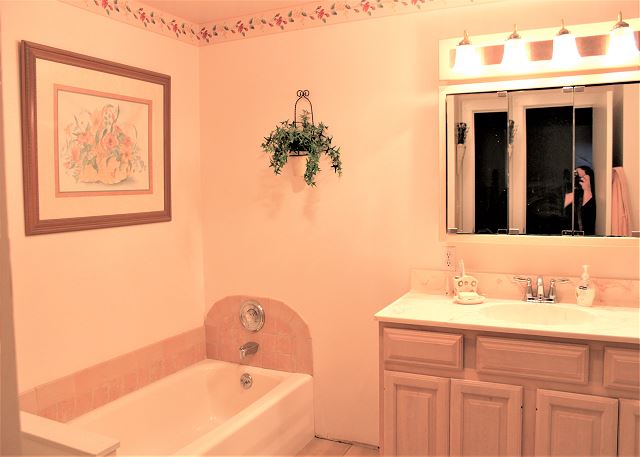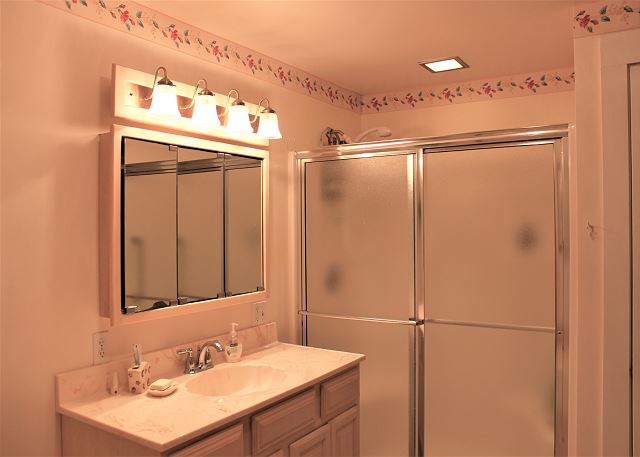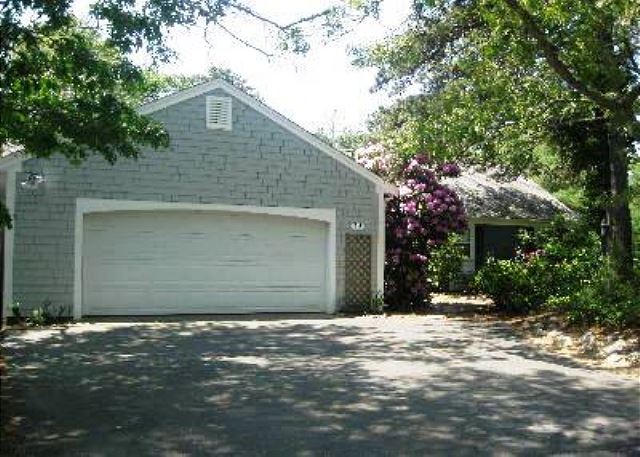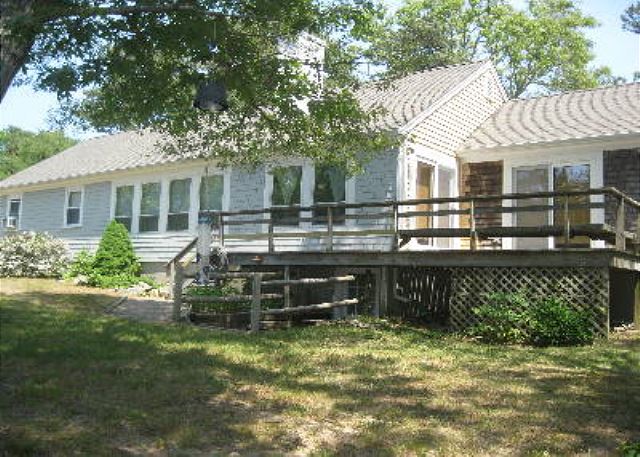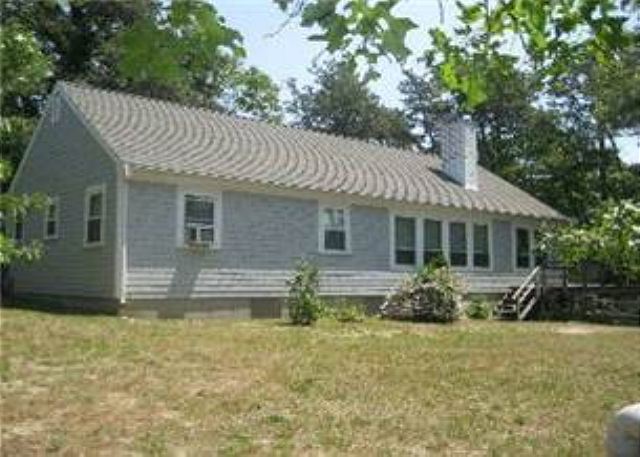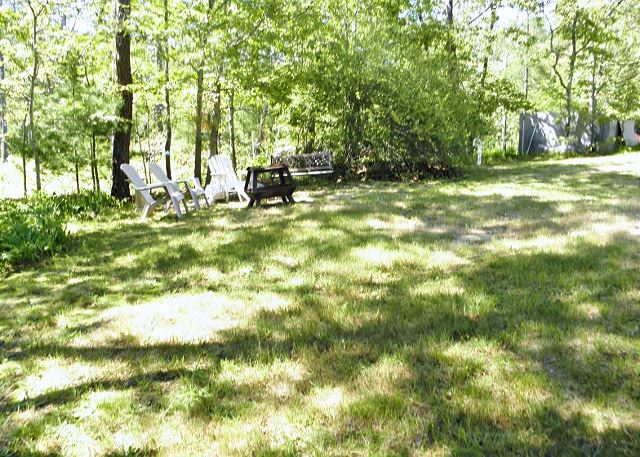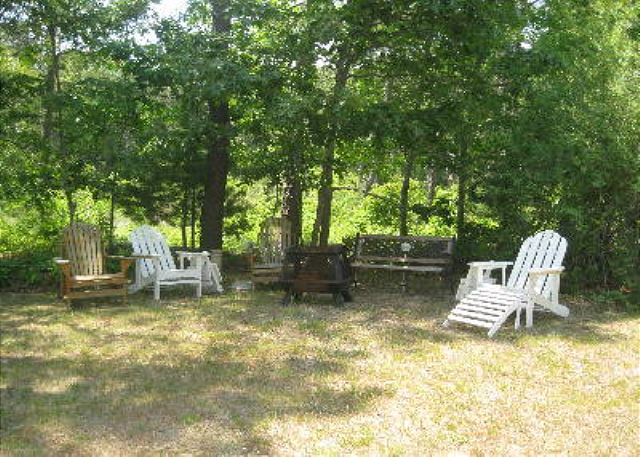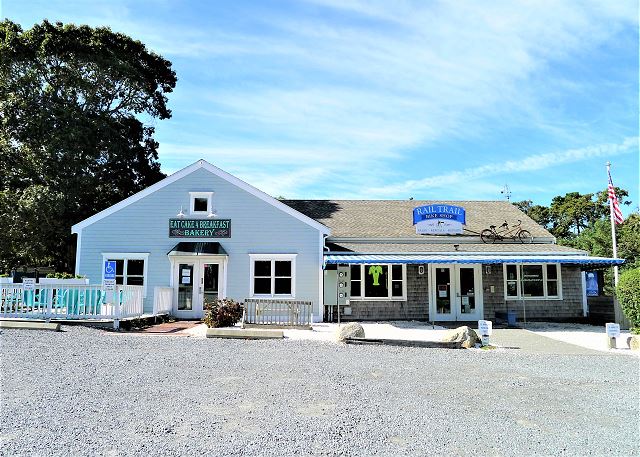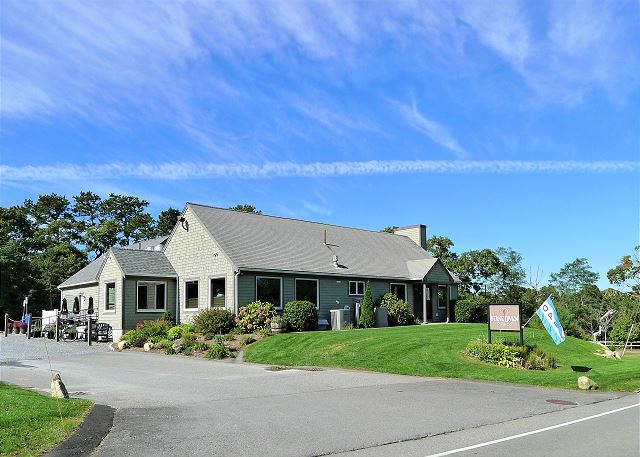 ---
Bedroom(s): 4
Bathroom(s): 2
Sleeps: 9
Type: House
Area:
Town: Brewster
This spacious Brewster 4 bedroom, 2 bath home is set in the Robinwood neighborhood abutting beautiful Nickerson State Park, located just in off Historic Route 6A.

There is access to a fresh water swimming at Owl Pond. Also only a short drive (approx. 1.6 miles) to either Linnell Landing or Crosby Landing Beach, both located on Cape Cod Bay, where there are miles of sand flats to play on at low tide.

Upon entering this 1760 square foot home you will find a large living room with A/C unit and sofa seating that follows through to dining room with doors to the deck. Off the dining area is the fully outfitted kitchen with breakfast counter with seating for 3. Also included is a dishwasher, toaster oven, drip coffee maker, microwave, full size washer and dryer, and access to the garage.

Off the Dining area is the Queen bedroom with a private full bath and A/C unit. The additional bedrooms are past the living room on the right end of the home where there is a den with futon, TV, and 2 bedrooms each with a full size bed and the 4th bedroom with 2 Twin beds, 2 of these bedrooms have A/C units and there is a full bath at the end of this hall.

Additional features of this home are 6 Ceiling fans, Wi-Fi internet, outdoor dining table with umbrella, gas grill, yard with fire pit and additional seating.

Sorry no pets and no smoking allowed.

9 guests maximum allowed at any time. No parties exceeding the occupancy limit allowed.

LINENS (SHEETS/TOWELS) ARE NOT INCLUDED IN THIS RENTAL.

Travel insurance is highly recommended and affordable coverage to protect your vacation investment.

Please view our policy and procedure page on our web site for detailed information about renting with us.

State and local taxes are applicable and may vary based on local ordinances and bylaws. These tax rates are subject to change.
- DVD Player
- Flat Screen HDTV
- Extended Cable
- Stereo w/ CD player
- Ceiling Fan
- Sleep Sofa
- A/C Unit
- Microwave
- Pantry items (sugar, salt & pep)
- Cookware
- Dishes / Glassware / Utensils
- Blender
- Toaster or Toaster Oven
- Island or Counter Seating
- Dishwasher
- Laundry
- Lobster Pot
- Dining Table
- Deck
- TV
- Window A/C
- Ceiling Fan
- Private bath
- Hair Dryer
- Tub/Shower Combo
- Deck
- Gas Grill (Natural Gas)
- Dining Table w/ Umbrella
- Firepit or Chiminea
- Garage Access
- Beach Chairs
- Outdoor Seating
- Close to Town
- Near Rail Trail Bike Path
- Near Cape Cod Bay Beaches
- Near Golf Course
Guest Reviews of
212 holly* Brewster , MA
Stunning location
Review by
Kathryn H.
We were extreamly pleased with this property. Stunning location and plenty of room for a large family.
5 out of 5 stars
nice place; needs a little updating
Review by
Nancy B.
adequate to roomy 4 bedrooms. too tight for nine as advertised. just some areas need fixing: caulking around bathtub, new tiles behind toilet, rust stain on area next to toilet (just unsightly), cupboard space cd be improved by removing cleaning items and by fixing entire corner cupboard door that comes off. Although I am a religious person, I did not care for the crosses in the backyard and on the kitchen wall. Seems disrespectful to someone not of that faith and esp when the buyer is not notified of such symbols on the property.
4 out of 5 stars
January 2019

| S | M | T | W | T | F | S |
| --- | --- | --- | --- | --- | --- | --- |
| | | 01 | 02 | 03 | 04 | 05 |
| 06 | 07 | 08 | 09 | 10 | 11 | 12 |
| 13 | 14 | 15 | 16 | 17 | 18 | 19 |
| 20 | 21 | 22 | 23 | 24 | 25 | 26 |
| 27 | 28 | 29 | 30 | 31 | | |
February 2019

| S | M | T | W | T | F | S |
| --- | --- | --- | --- | --- | --- | --- |
| | | | | | 01 | 02 |
| 03 | 04 | 05 | 06 | 07 | 08 | 09 |
| 10 | 11 | 12 | 13 | 14 | 15 | 16 |
| 17 | 18 | 19 | 20 | 21 | 22 | 23 |
| 24 | 25 | 26 | 27 | 28 | | |
March 2019

| S | M | T | W | T | F | S |
| --- | --- | --- | --- | --- | --- | --- |
| | | | | | 01 | 02 |
| 03 | 04 | 05 | 06 | 07 | 08 | 09 |
| 10 | 11 | 12 | 13 | 14 | 15 | 16 |
| 17 | 18 | 19 | 20 | 21 | 22 | 23 |
| 24 | 25 | 26 | 27 | 28 | 29 | 30 |
| 31 | | | | | | |
April 2019

| S | M | T | W | T | F | S |
| --- | --- | --- | --- | --- | --- | --- |
| | 01 | 02 | 03 | 04 | 05 | 06 |
| 07 | 08 | 09 | 10 | 11 | 12 | 13 |
| 14 | 15 | 16 | 17 | 18 | 19 | 20 |
| 21 | 22 | 23 | 24 | 25 | 26 | 27 |
| 28 | 29 | 30 | | | | |
May 2019

| S | M | T | W | T | F | S |
| --- | --- | --- | --- | --- | --- | --- |
| | | | 01 | 02 | 03 | 04 |
| 05 | 06 | 07 | 08 | 09 | 10 | 11 |
| 12 | 13 | 14 | 15 | 16 | 17 | 18 |
| 19 | 20 | 21 | 22 | 23 | 24 | 25 |
| 26 | 27 | 28 | 29 | 30 | 31 | |
June 2019

| S | M | T | W | T | F | S |
| --- | --- | --- | --- | --- | --- | --- |
| | | | | | | 01 |
| 02 | 03 | 04 | 05 | 06 | 07 | 08 |
| 09 | 10 | 11 | 12 | 13 | 14 | 15 |
| 16 | 17 | 18 | 19 | 20 | 21 | 22 |
| 23 | 24 | 25 | 26 | 27 | 28 | 29 |
| 30 | | | | | | |
July 2019

| S | M | T | W | T | F | S |
| --- | --- | --- | --- | --- | --- | --- |
| | 01 | 02 | 03 | 04 | 05 | 06 |
| 07 | 08 | 09 | 10 | 11 | 12 | 13 |
| 14 | 15 | 16 | 17 | 18 | 19 | 20 |
| 21 | 22 | 23 | 24 | 25 | 26 | 27 |
| 28 | 29 | 30 | 31 | | | |
August 2019

| S | M | T | W | T | F | S |
| --- | --- | --- | --- | --- | --- | --- |
| | | | | 01 | 02 | 03 |
| 04 | 05 | 06 | 07 | 08 | 09 | 10 |
| 11 | 12 | 13 | 14 | 15 | 16 | 17 |
| 18 | 19 | 20 | 21 | 22 | 23 | 24 |
| 25 | 26 | 27 | 28 | 29 | 30 | 31 |
September 2019

| S | M | T | W | T | F | S |
| --- | --- | --- | --- | --- | --- | --- |
| 01 | 02 | 03 | 04 | 05 | 06 | 07 |
| 08 | 09 | 10 | 11 | 12 | 13 | 14 |
| 15 | 16 | 17 | 18 | 19 | 20 | 21 |
| 22 | 23 | 24 | 25 | 26 | 27 | 28 |
| 29 | 30 | | | | | |
October 2019

| S | M | T | W | T | F | S |
| --- | --- | --- | --- | --- | --- | --- |
| | | 01 | 02 | 03 | 04 | 05 |
| 06 | 07 | 08 | 09 | 10 | 11 | 12 |
| 13 | 14 | 15 | 16 | 17 | 18 | 19 |
| 20 | 21 | 22 | 23 | 24 | 25 | 26 |
| 27 | 28 | 29 | 30 | 31 | | |
November 2019

| S | M | T | W | T | F | S |
| --- | --- | --- | --- | --- | --- | --- |
| | | | | | 01 | 02 |
| 03 | 04 | 05 | 06 | 07 | 08 | 09 |
| 10 | 11 | 12 | 13 | 14 | 15 | 16 |
| 17 | 18 | 19 | 20 | 21 | 22 | 23 |
| 24 | 25 | 26 | 27 | 28 | 29 | 30 |
December 2019

| S | M | T | W | T | F | S |
| --- | --- | --- | --- | --- | --- | --- |
| 01 | 02 | 03 | 04 | 05 | 06 | 07 |
| 08 | 09 | 10 | 11 | 12 | 13 | 14 |
| 15 | 16 | 17 | 18 | 19 | 20 | 21 |
| 22 | 23 | 24 | 25 | 26 | 27 | 28 |
| 29 | 30 | 31 | | | | |
January 2020

| S | M | T | W | T | F | S |
| --- | --- | --- | --- | --- | --- | --- |
| | | | 01 | 02 | 03 | 04 |
| 05 | 06 | 07 | 08 | 09 | 10 | 11 |
| 12 | 13 | 14 | 15 | 16 | 17 | 18 |
| 19 | 20 | 21 | 22 | 23 | 24 | 25 |
| 26 | 27 | 28 | 29 | 30 | 31 | |
Available
Unavailable
Sat to Sat booking