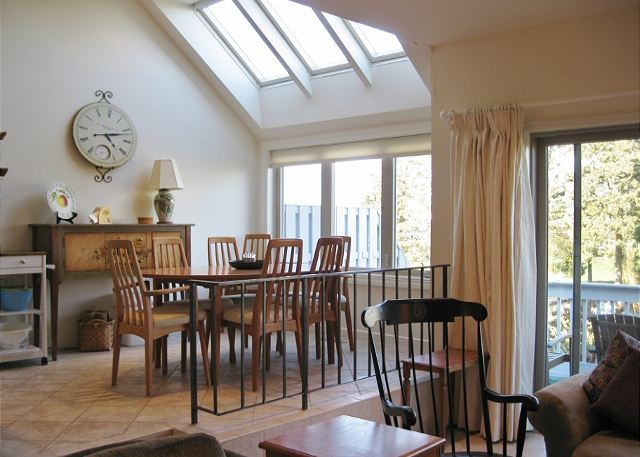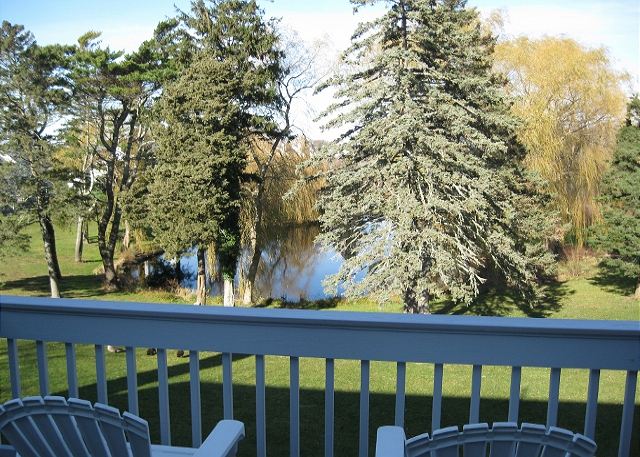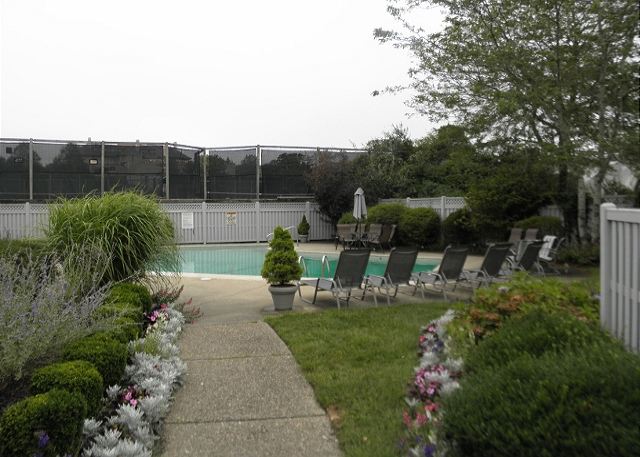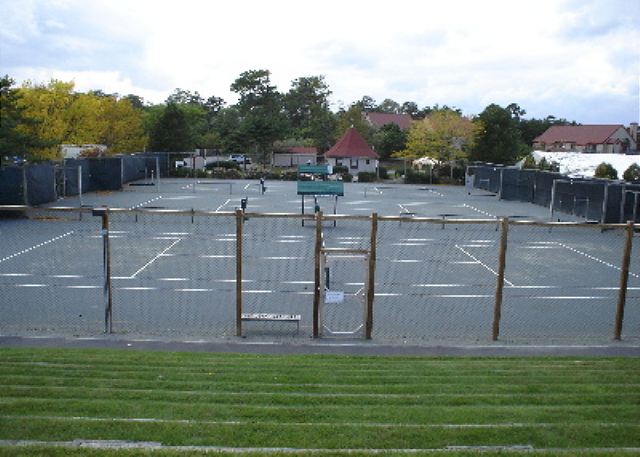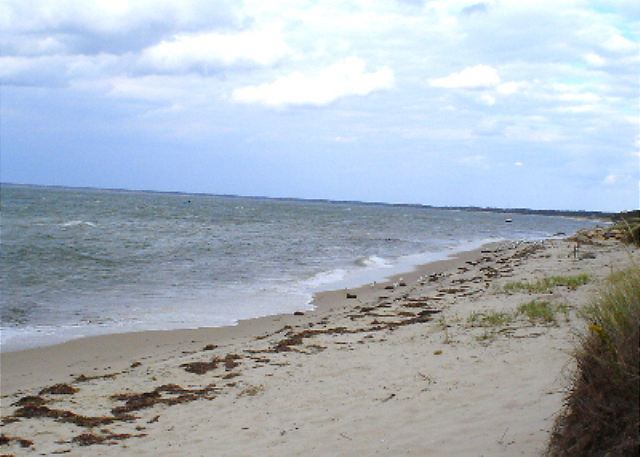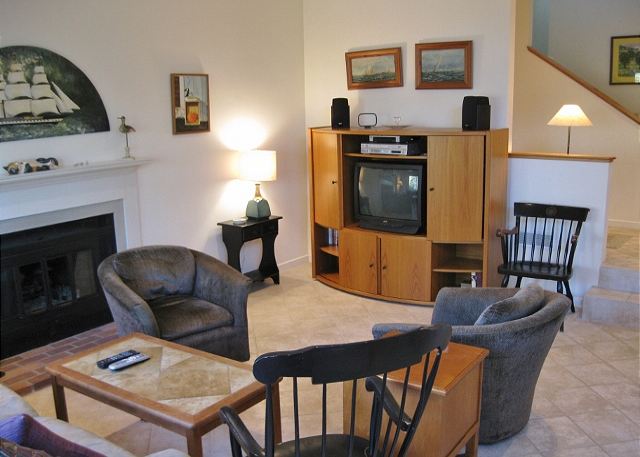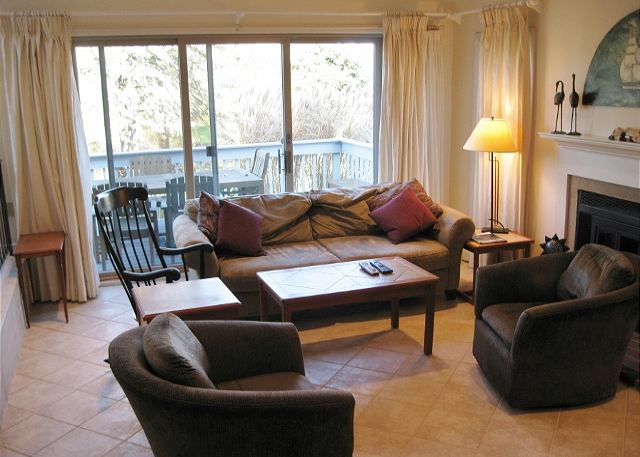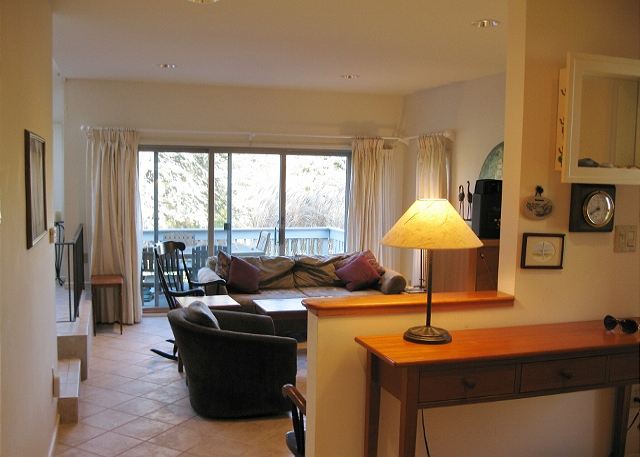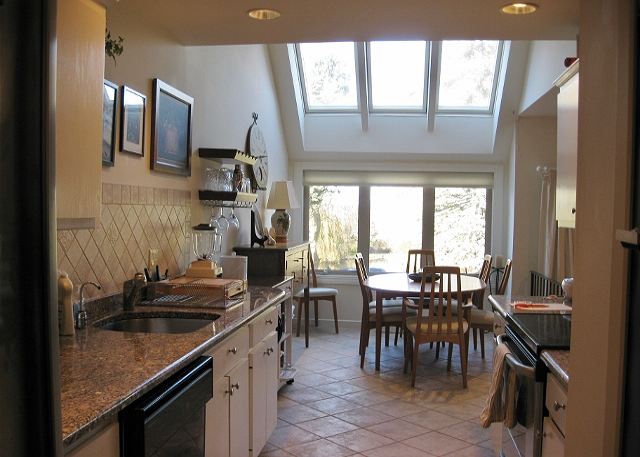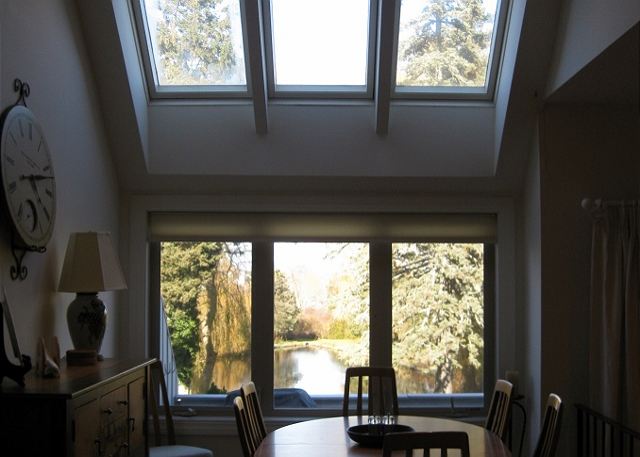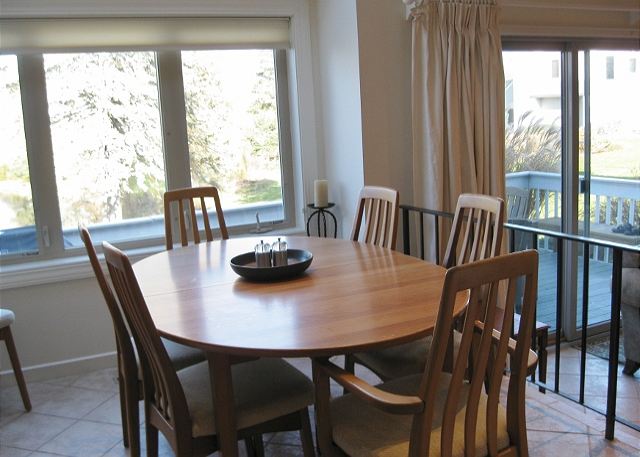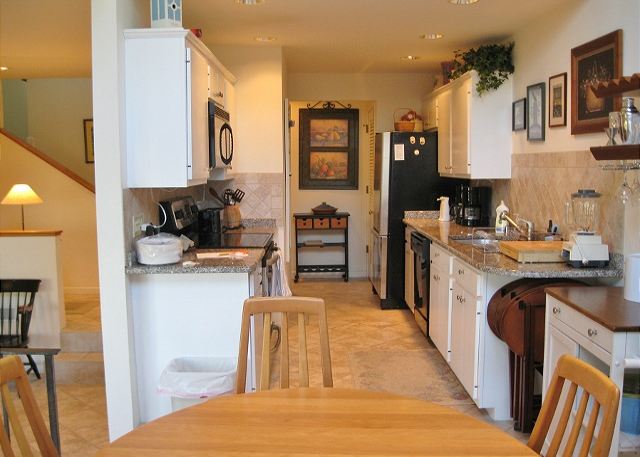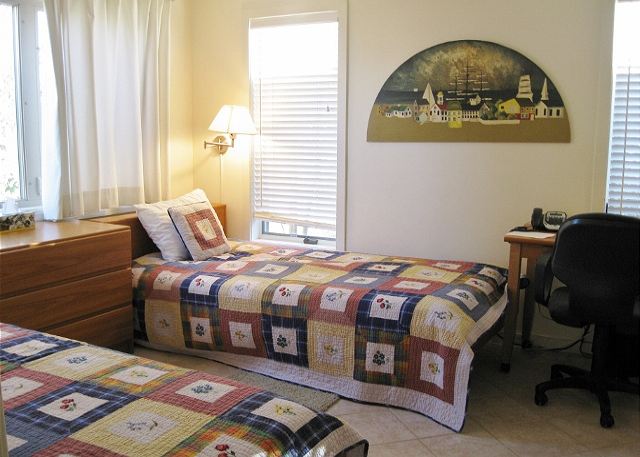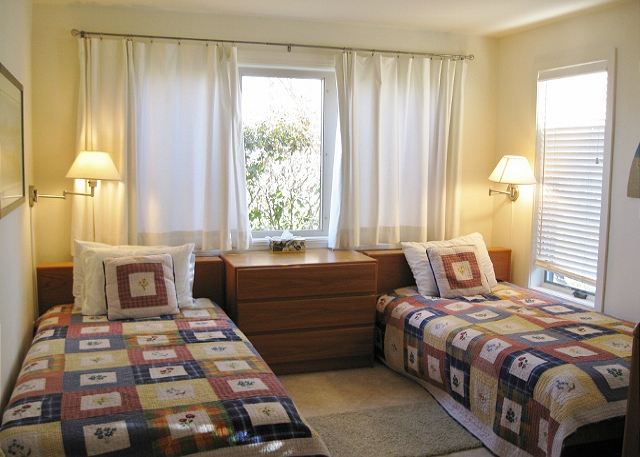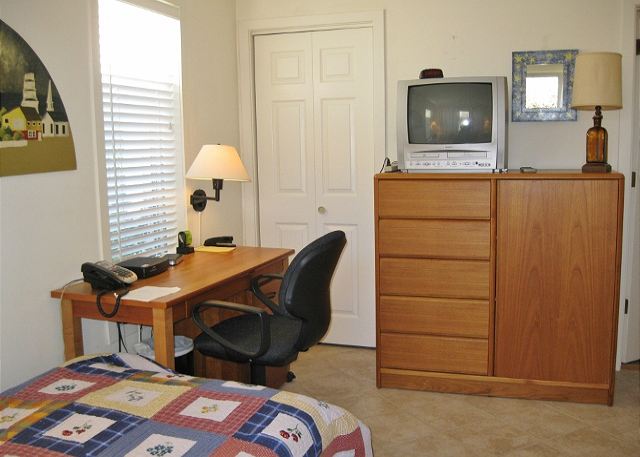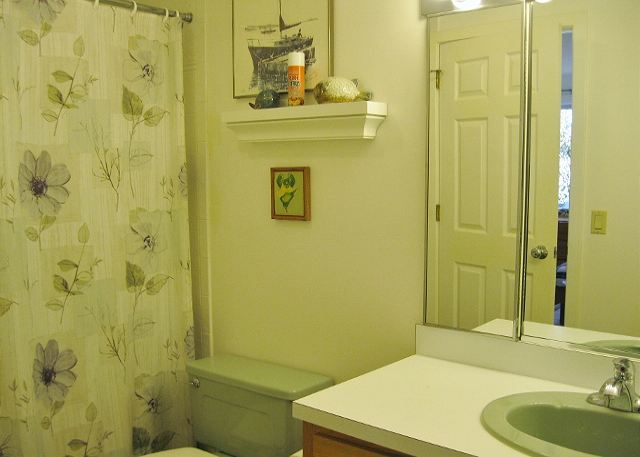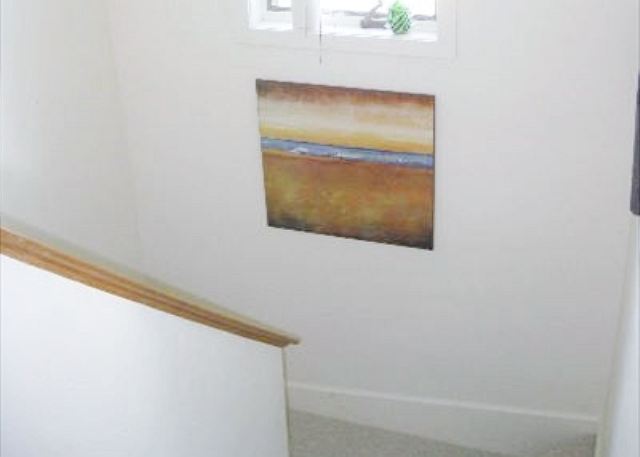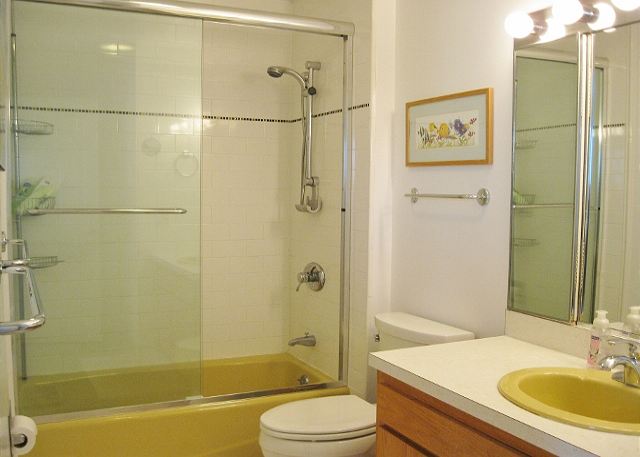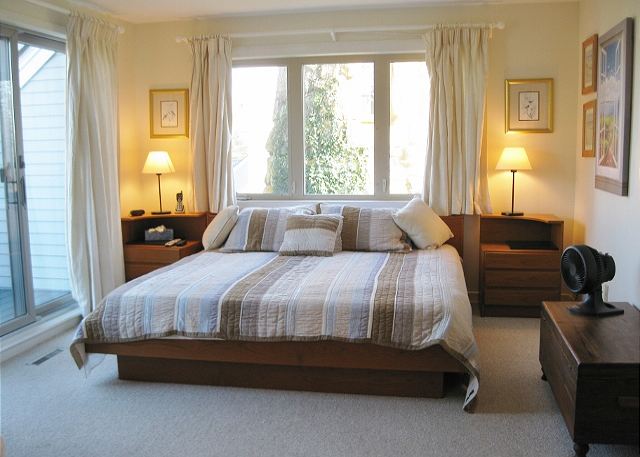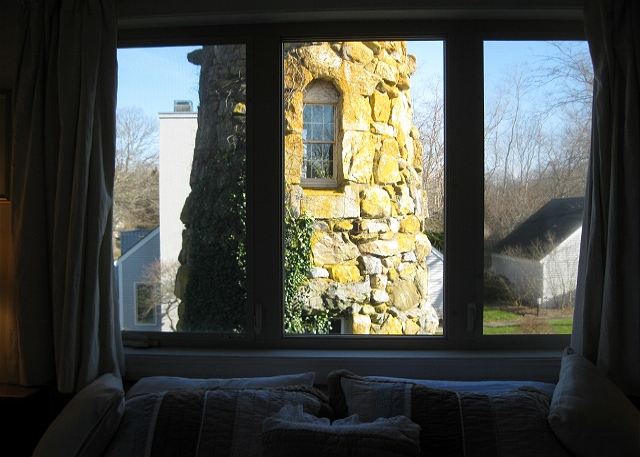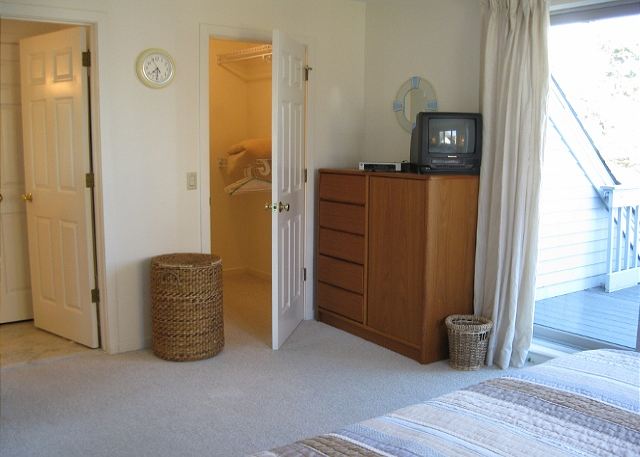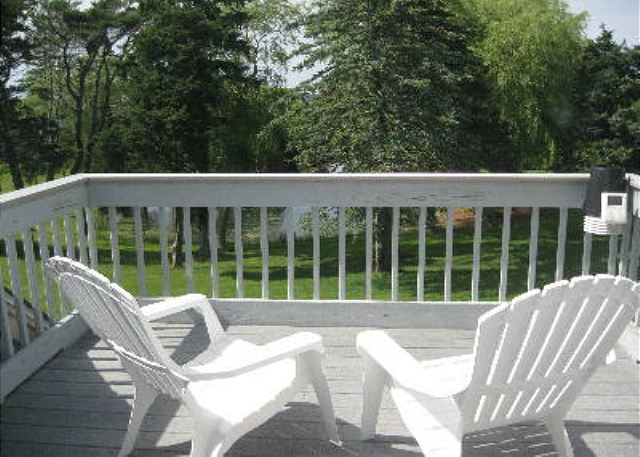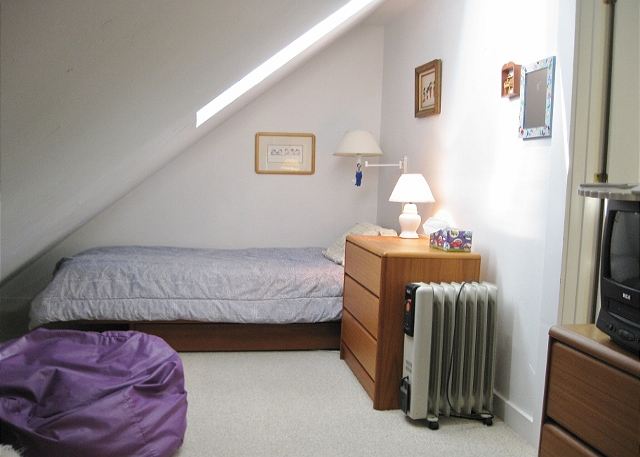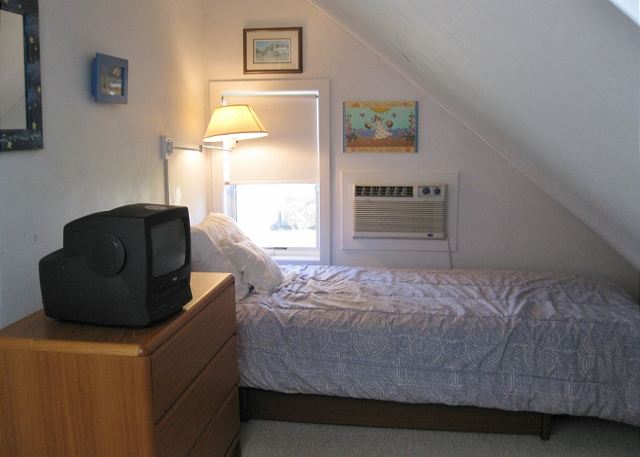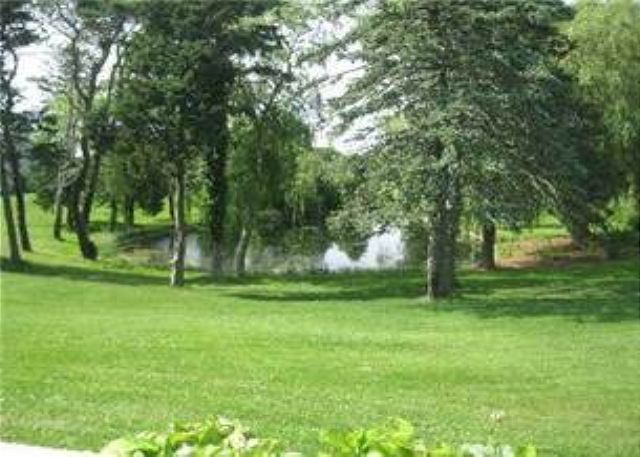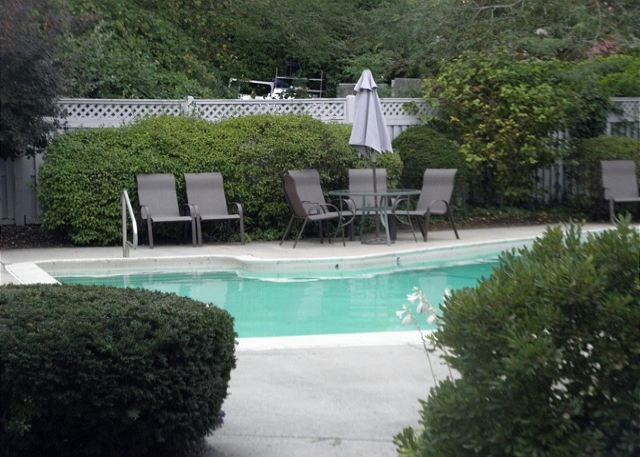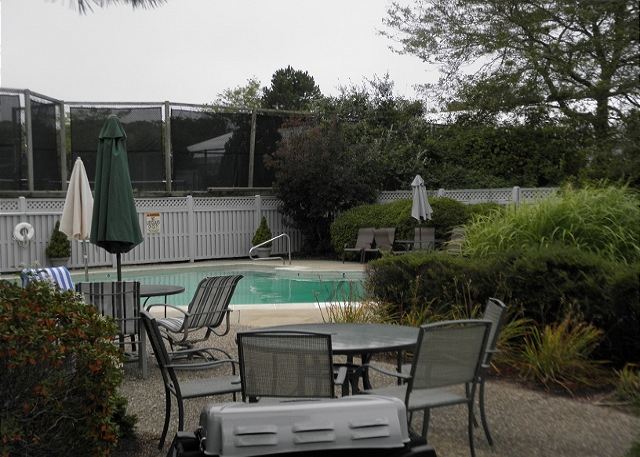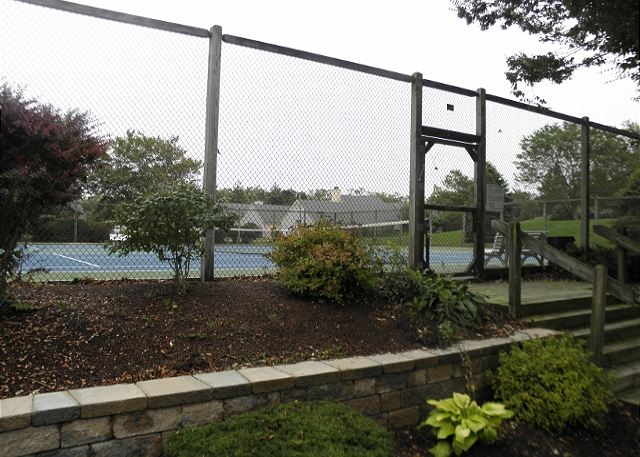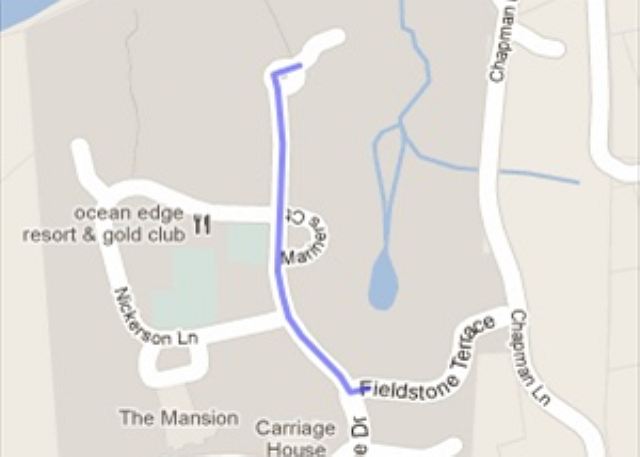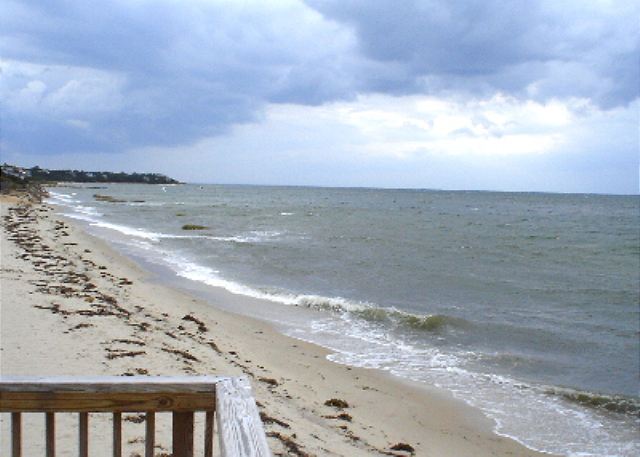 ---
Bedroom(s): 3
Bathroom(s): 2
Sleeps: 6
Type: House
Area:
Town: Brewster
$2150-$3850 Rates include all agency charges. Ocean Edge bills separately to use the resort amenities.

Luxury townhome located near the Ocean Edge Mansion, at Ocean Edge Resort "Bayside" with on-site beach access and free access to Ocean Edge Bayside 1 & 11 Pool & Tennis.

When you first enter this vacation town home, you will find comfortable traditional decor and furnishings and central air conditioning! The first floor has tile floors and an open living and dining area's that overlooks the lush green grounds and a small picturesque pond.

The living room features include with a TV & DVD player, and stereo /CD player. A few steps up from here is the dining area with a ceiling fan and one of the entrances to the galley style custom kitchen with granite counter tops. The fully outfitted kitchen includes: complete dining and cooking utensils, a drip coffee maker, toaster oven, dishwasher, microwave, refrigerator with ice maker, electric range & oven. From the living room are doors to the deck with a wonderful Al Fresco dining area for 6, with umbrella, and a gas grill.

Also, located on the first floor is a full bathroom and a bedroom with two twin size beds and TV & DVD player. Continue to the second floor to find two more bedrooms. One bedroom has two Twin size beds and a wall A/C unit. The other bedroom on this floor is a Bedroom Suite with a full bathroom, King Size Bed, and deck overlooking the pretty grounds and pond.

Tennis court use via Ocean 1 Club House, on the corner of Ocean Edge Drive and Nickerson Lane for direct club house access (key is in the rental unit) that includes, ping pong table, rest rooms, and outdoor pool. The beach is located by following Ocean Edge Drive toward the bay, to the path between the Ocean Front condos, that leads to the boardwalk to this sandy beach on Cape Cod Bay, there you will find an outdoor shower nice for a quick rinse off!

Amenities include, 2 additional TVs in the bedrooms, WIFI internet access, and beach chairs for guest use.

Note: THE OUTDOOR POOL IS ONLY AVAILABLE DURING SUMMER MONTHS, when open.

This Rental includes FREE ACCESS TO THE OCEAN EDGE 1 OUTDOOR POOL, TENNIS COURTS, and Access to Private Beach ~ NOT Ocean Edge Members Areas and does not include access to Ocean Edge Villages area amenities. There is Public Dining located in the Ocean Edge Resort Mansion just up the hill from this home, a complete vacation location, no driving necessary!

Sorry no pets and no smoking allowed.

6 guests maximum allowed at any time. No parties exceeding the occupancy limit allowed.

LINENS: SHEETS/TOWELS ARE NOT INCLUDED IN THIS RENTAL.

Travel Insurance is highly recommended and affordable coverage to protect your vacation investment.

Please view our policy and procedure page on our web site for detailed information about renting with us.
" frameborder="0" allowfullscreen>
- Standard TV
- DVD Player
- Basic Cable
- Stereo w/ CD player
- Microwave
- Drip Coffee Maker
- Cookware
- Dishes / Glassware / Utensils
- Blender
- Toaster or Toaster Oven
- Ice Maker
- Dishwasher
- Dining Table
- Ceiling Fan
- Deck
- TV
- Window A/C
- Deck
- Gas Grill with Propane Tank
- Dining Table w/ Umbrella
- Shared Pool
- Tennis
- Beach Chairs
- Outdoor Lighting
- Close to Town
- Near Rail Trail Bike Path
- Near Cape Cod Bay Beaches
- Waterview
- Resort Location & Amenities
- Near Golf Course
Guest Reviews of
10 fieldstone* Brewster , MA
Wilson
Review by
Mark W.
Great week. We love the location. This was our 4th yr renting on Fieldstone Terr. Wish the owner accepted pets. That may be our only limiting factor in the future.
5 out of 5 stars
February 2018

| S | M | T | W | T | F | S |
| --- | --- | --- | --- | --- | --- | --- |
| | | | | 01 | 02 | 03 |
| 04 | 05 | 06 | 07 | 08 | 09 | 10 |
| 11 | 12 | 13 | 14 | 15 | 16 | 17 |
| 18 | 19 | 20 | 21 | 22 | 23 | 24 |
| 25 | 26 | 27 | 28 | | | |
March 2018

| S | M | T | W | T | F | S |
| --- | --- | --- | --- | --- | --- | --- |
| | | | | 01 | 02 | 03 |
| 04 | 05 | 06 | 07 | 08 | 09 | 10 |
| 11 | 12 | 13 | 14 | 15 | 16 | 17 |
| 18 | 19 | 20 | 21 | 22 | 23 | 24 |
| 25 | 26 | 27 | 28 | 29 | 30 | 31 |
April 2018

| S | M | T | W | T | F | S |
| --- | --- | --- | --- | --- | --- | --- |
| 01 | 02 | 03 | 04 | 05 | 06 | 07 |
| 08 | 09 | 10 | 11 | 12 | 13 | 14 |
| 15 | 16 | 17 | 18 | 19 | 20 | 21 |
| 22 | 23 | 24 | 25 | 26 | 27 | 28 |
| 29 | 30 | | | | | |
May 2018

| S | M | T | W | T | F | S |
| --- | --- | --- | --- | --- | --- | --- |
| | | 01 | 02 | 03 | 04 | 05 |
| 06 | 07 | 08 | 09 | 10 | 11 | 12 |
| 13 | 14 | 15 | 16 | 17 | 18 | 19 |
| 20 | 21 | 22 | 23 | 24 | 25 | 26 |
| 27 | 28 | 29 | 30 | 31 | | |
June 2018

| S | M | T | W | T | F | S |
| --- | --- | --- | --- | --- | --- | --- |
| | | | | | 01 | 02 |
| 03 | 04 | 05 | 06 | 07 | 08 | 09 |
| 10 | 11 | 12 | 13 | 14 | 15 | 16 |
| 17 | 18 | 19 | 20 | 21 | 22 | 23 |
| 24 | 25 | 26 | 27 | 28 | 29 | 30 |
July 2018

| S | M | T | W | T | F | S |
| --- | --- | --- | --- | --- | --- | --- |
| 01 | 02 | 03 | 04 | 05 | 06 | 07 |
| 08 | 09 | 10 | 11 | 12 | 13 | 14 |
| 15 | 16 | 17 | 18 | 19 | 20 | 21 |
| 22 | 23 | 24 | 25 | 26 | 27 | 28 |
| 29 | 30 | 31 | | | | |
August 2018

| S | M | T | W | T | F | S |
| --- | --- | --- | --- | --- | --- | --- |
| | | | 01 | 02 | 03 | 04 |
| 05 | 06 | 07 | 08 | 09 | 10 | 11 |
| 12 | 13 | 14 | 15 | 16 | 17 | 18 |
| 19 | 20 | 21 | 22 | 23 | 24 | 25 |
| 26 | 27 | 28 | 29 | 30 | 31 | |
September 2018

| S | M | T | W | T | F | S |
| --- | --- | --- | --- | --- | --- | --- |
| | | | | | | 01 |
| 02 | 03 | 04 | 05 | 06 | 07 | 08 |
| 09 | 10 | 11 | 12 | 13 | 14 | 15 |
| 16 | 17 | 18 | 19 | 20 | 21 | 22 |
| 23 | 24 | 25 | 26 | 27 | 28 | 29 |
| 30 | | | | | | |
October 2018

| S | M | T | W | T | F | S |
| --- | --- | --- | --- | --- | --- | --- |
| | 01 | 02 | 03 | 04 | 05 | 06 |
| 07 | 08 | 09 | 10 | 11 | 12 | 13 |
| 14 | 15 | 16 | 17 | 18 | 19 | 20 |
| 21 | 22 | 23 | 24 | 25 | 26 | 27 |
| 28 | 29 | 30 | 31 | | | |
November 2018

| S | M | T | W | T | F | S |
| --- | --- | --- | --- | --- | --- | --- |
| | | | | 01 | 02 | 03 |
| 04 | 05 | 06 | 07 | 08 | 09 | 10 |
| 11 | 12 | 13 | 14 | 15 | 16 | 17 |
| 18 | 19 | 20 | 21 | 22 | 23 | 24 |
| 25 | 26 | 27 | 28 | 29 | 30 | |
December 2018

| S | M | T | W | T | F | S |
| --- | --- | --- | --- | --- | --- | --- |
| | | | | | | 01 |
| 02 | 03 | 04 | 05 | 06 | 07 | 08 |
| 09 | 10 | 11 | 12 | 13 | 14 | 15 |
| 16 | 17 | 18 | 19 | 20 | 21 | 22 |
| 23 | 24 | 25 | 26 | 27 | 28 | 29 |
| 30 | 31 | | | | | |
January 2019

| S | M | T | W | T | F | S |
| --- | --- | --- | --- | --- | --- | --- |
| | | 01 | 02 | 03 | 04 | 05 |
| 06 | 07 | 08 | 09 | 10 | 11 | 12 |
| 13 | 14 | 15 | 16 | 17 | 18 | 19 |
| 20 | 21 | 22 | 23 | 24 | 25 | 26 |
| 27 | 28 | 29 | 30 | 31 | | |
February 2019

| S | M | T | W | T | F | S |
| --- | --- | --- | --- | --- | --- | --- |
| | | | | | 01 | 02 |
| 03 | 04 | 05 | 06 | 07 | 08 | 09 |
| 10 | 11 | 12 | 13 | 14 | 15 | 16 |
| 17 | 18 | 19 | 20 | 21 | 22 | 23 |
| 24 | 25 | 26 | 27 | 28 | | |
Available
Unavailable
Sat to Sat booking