Staff Choice Homes have been highly reviewed by both our staff and past guests for an extended period of time. Only a select handful of homes in our inventory receive this highly coveted award! It signifies that staff has extensive knowledge of the property and – just as important – of the owners' commitment to elevating the guest experience.

---
Driftwood Landing Sandwich, MA
BOOK NOW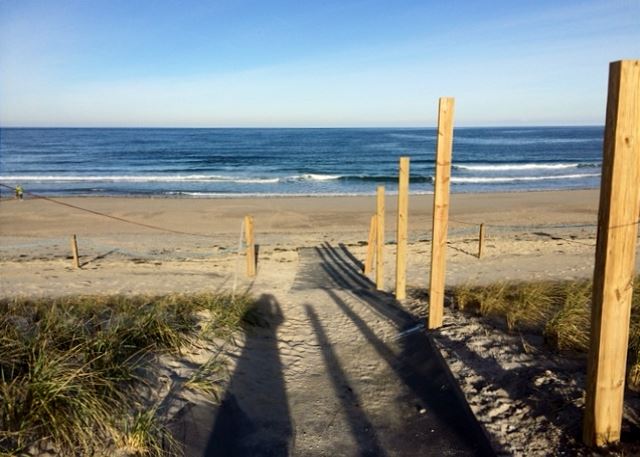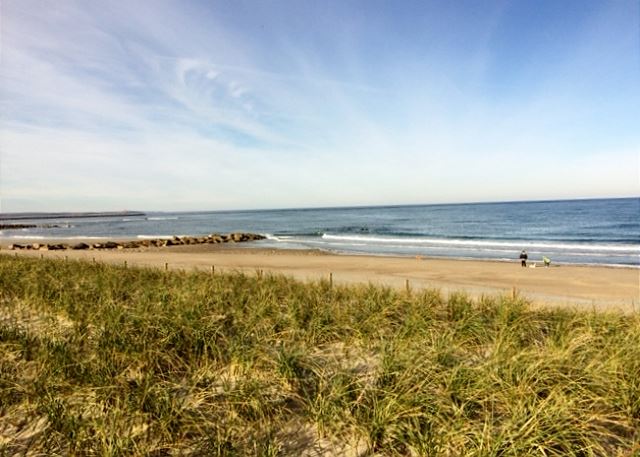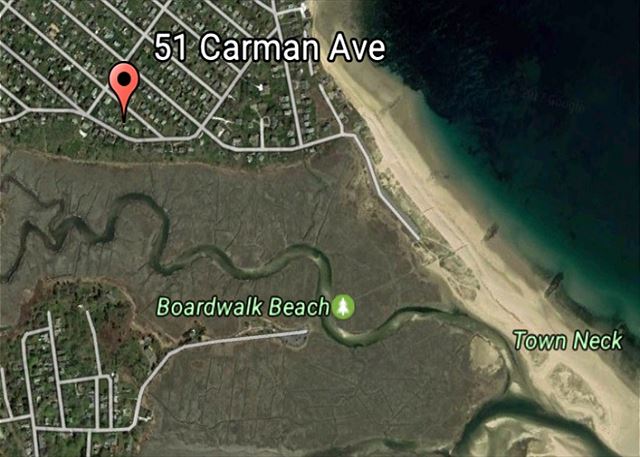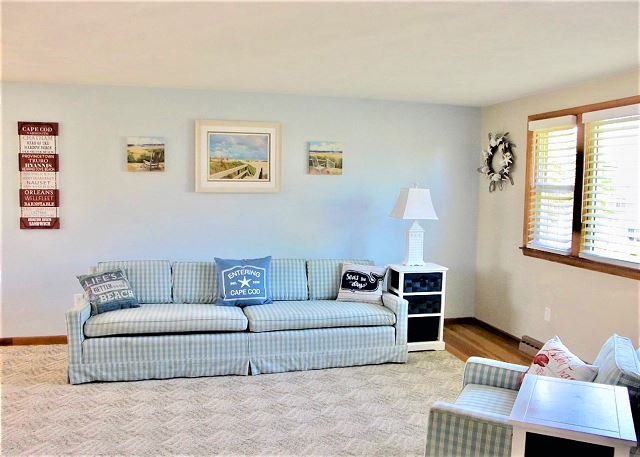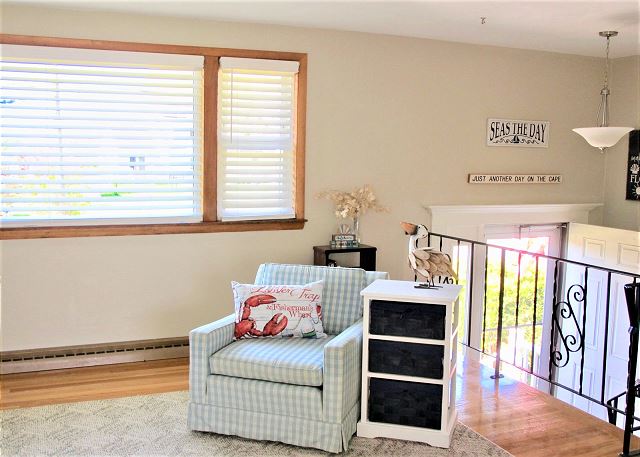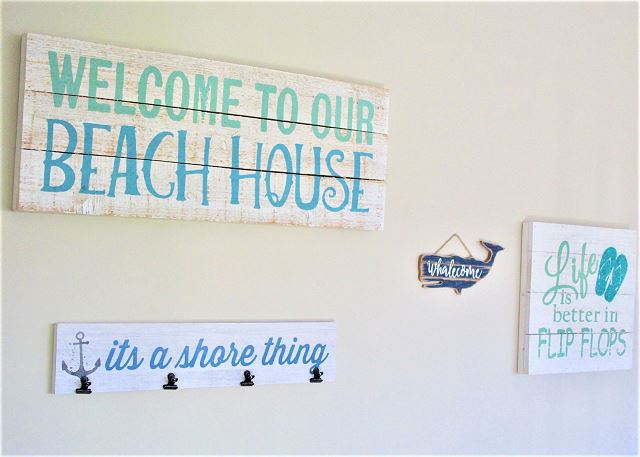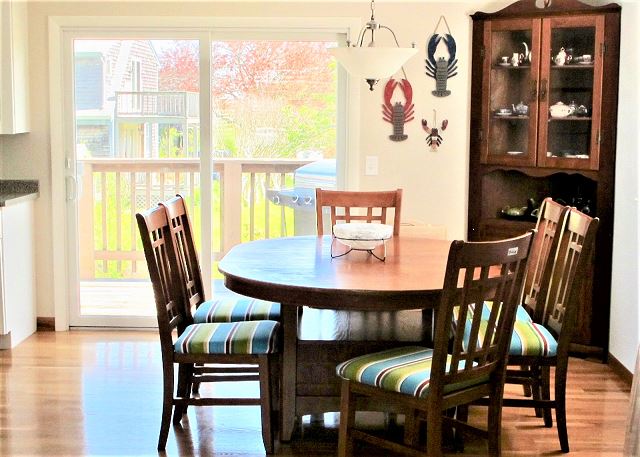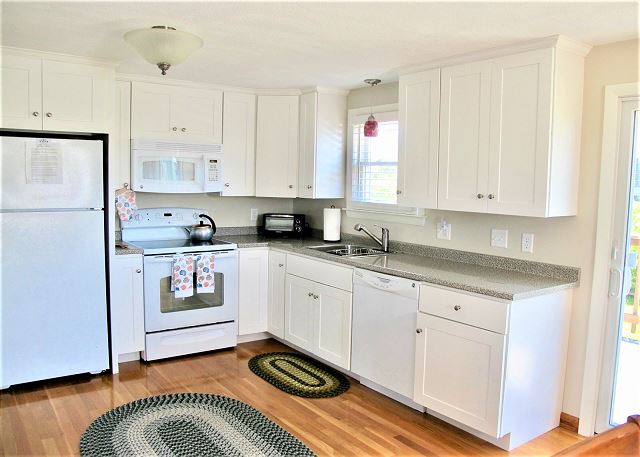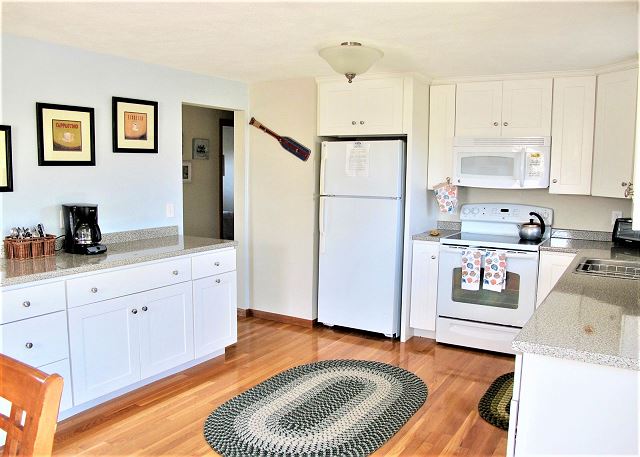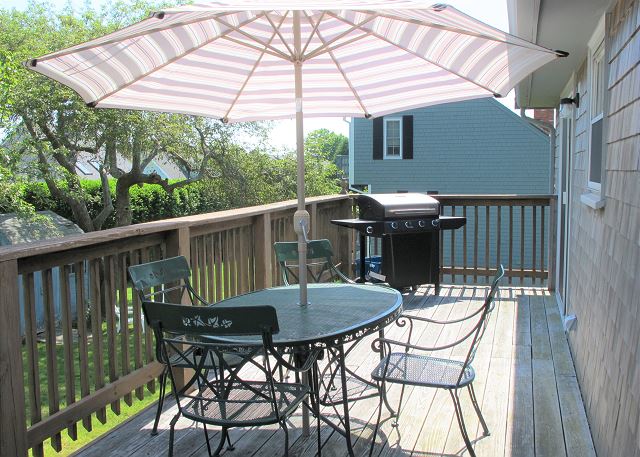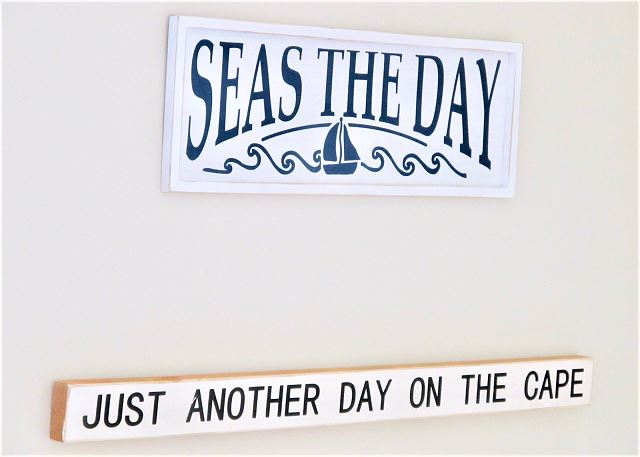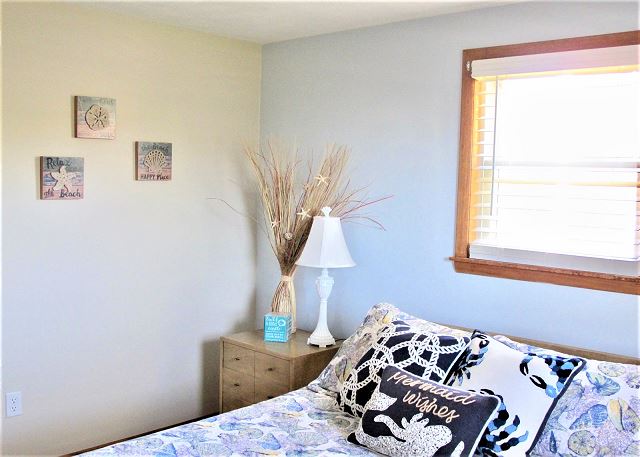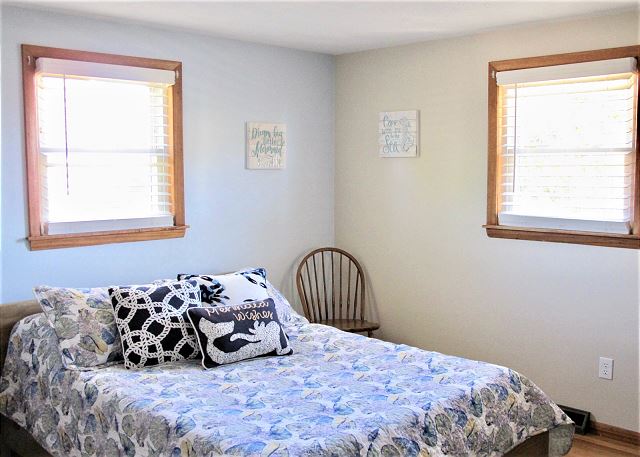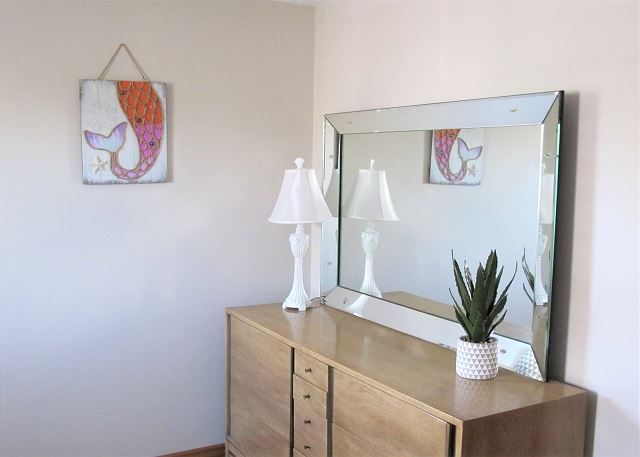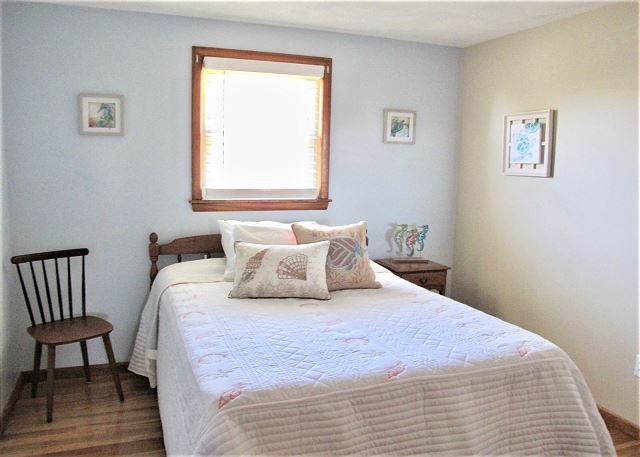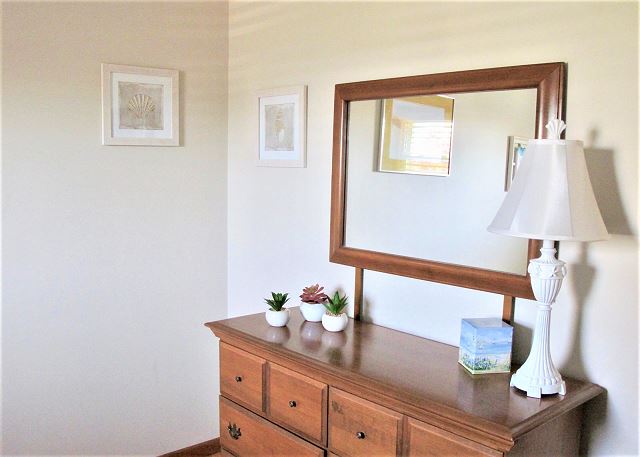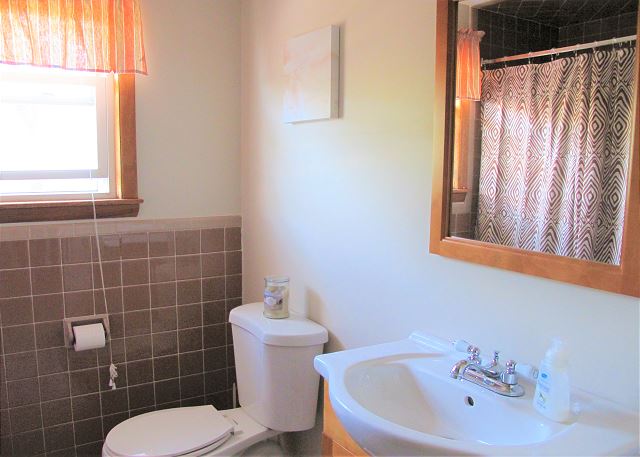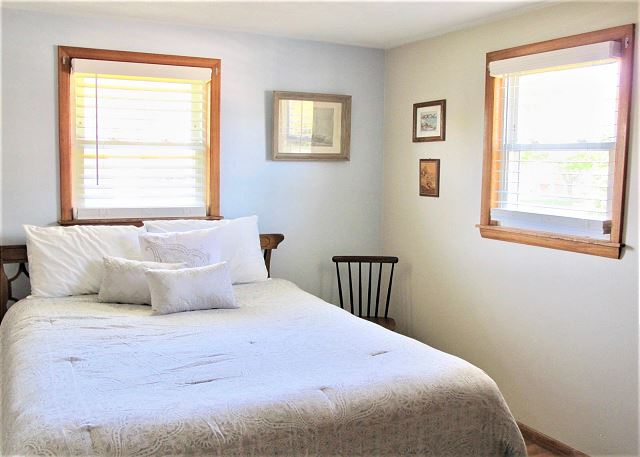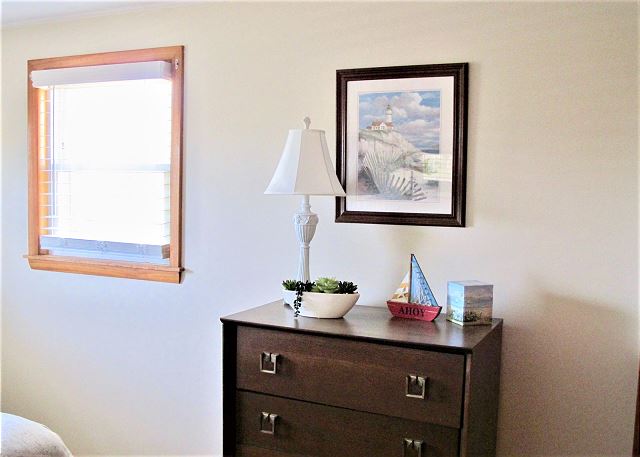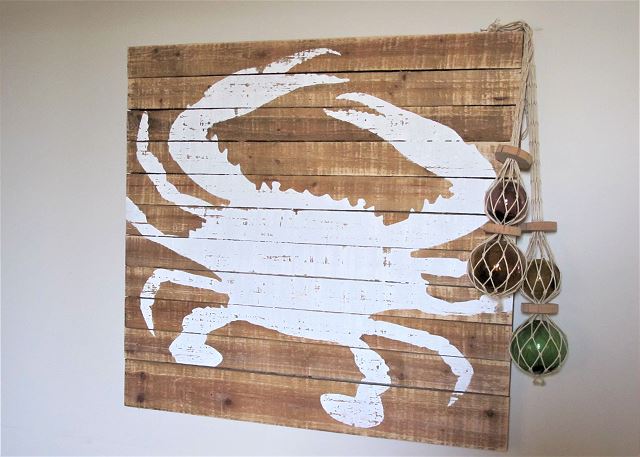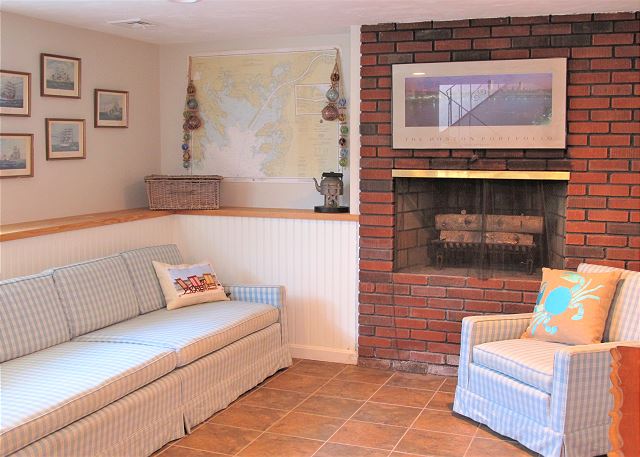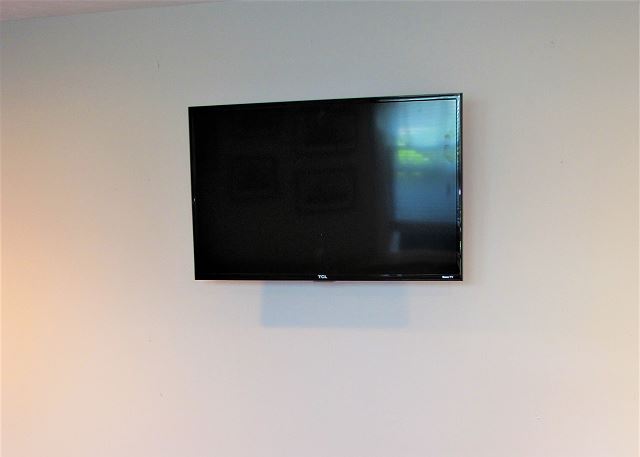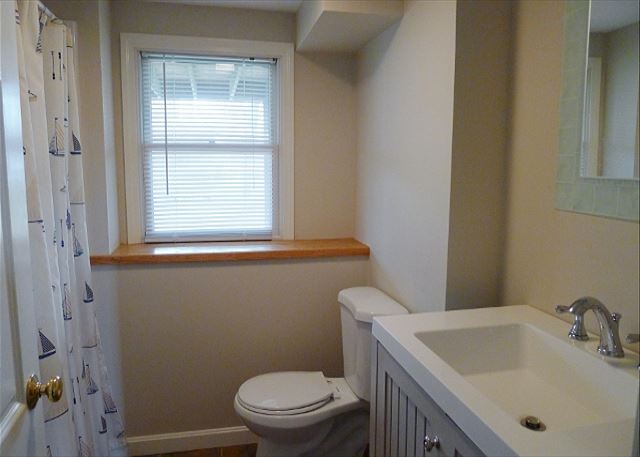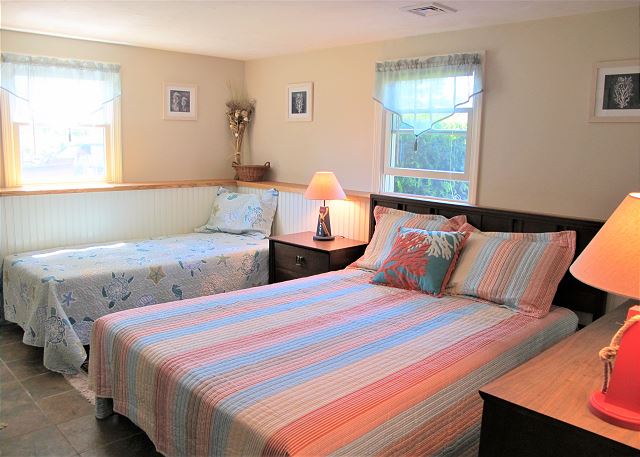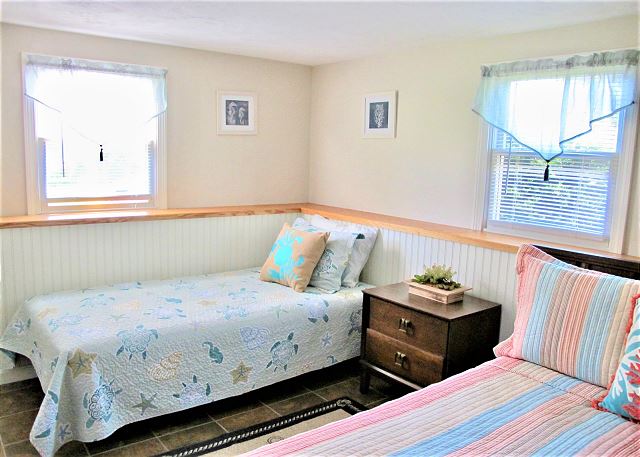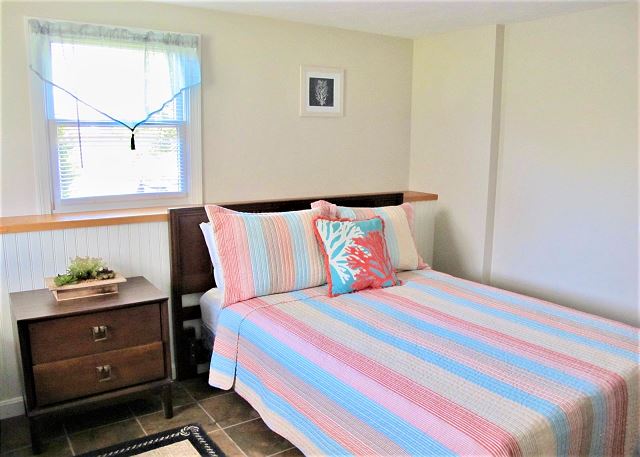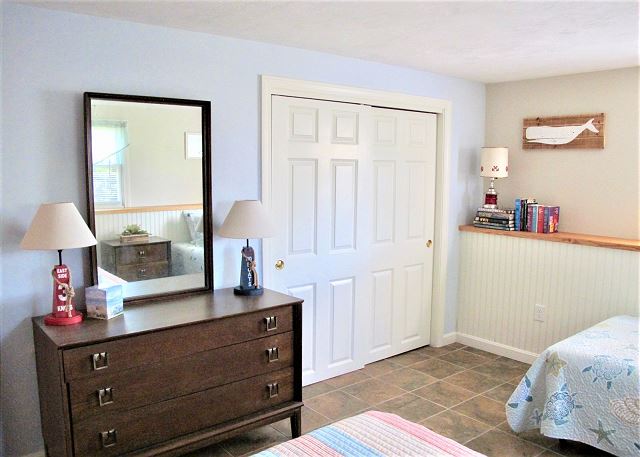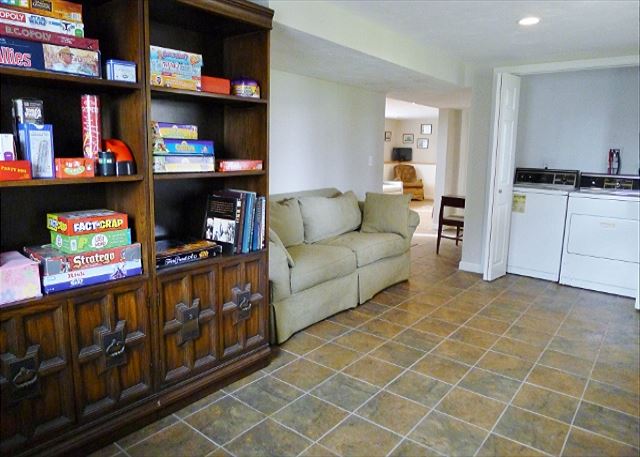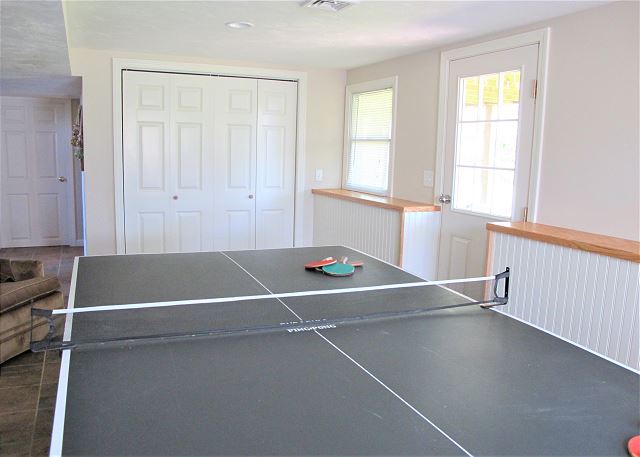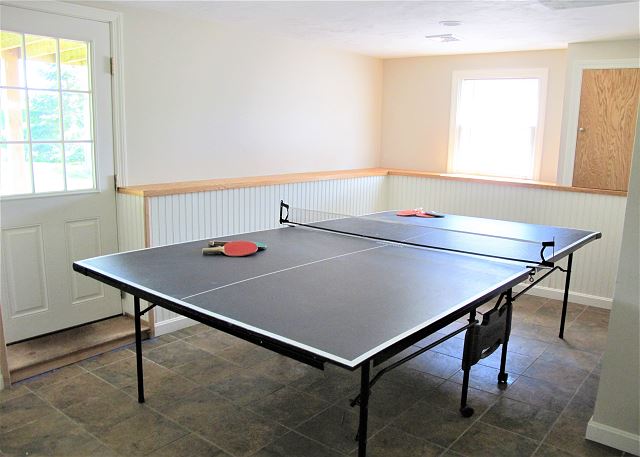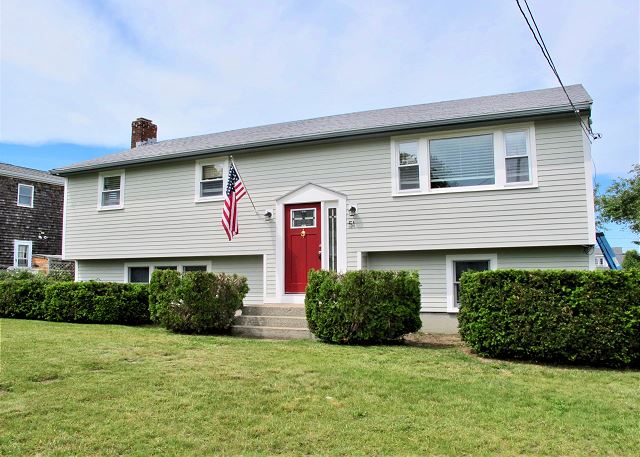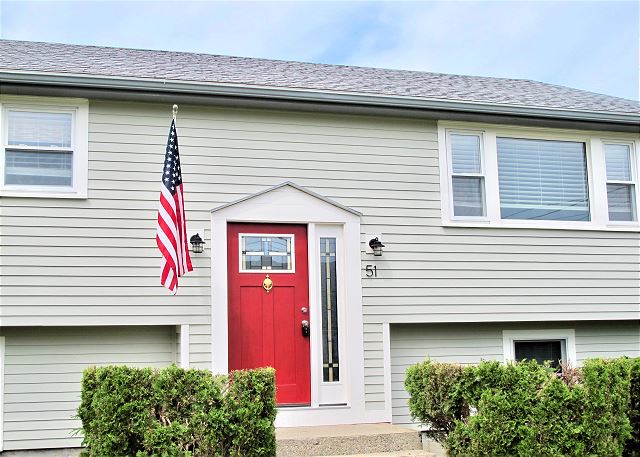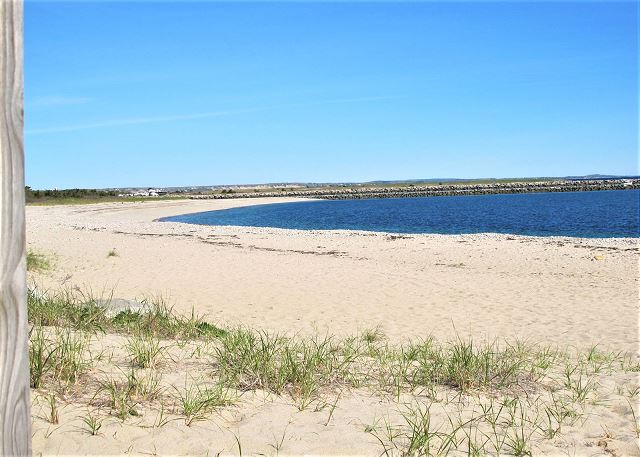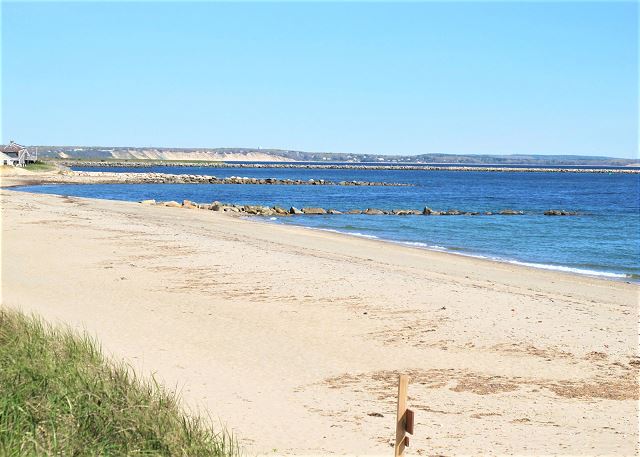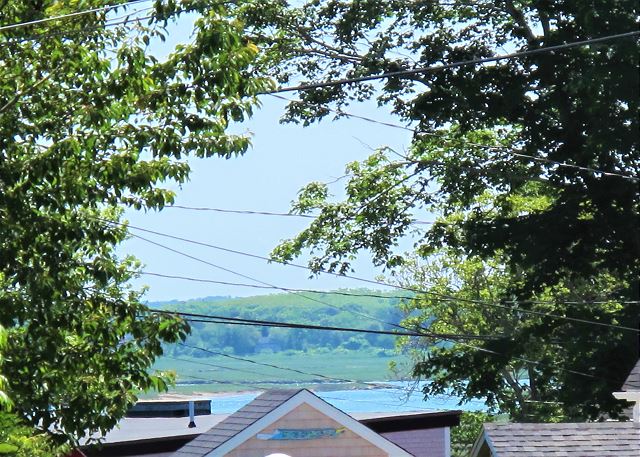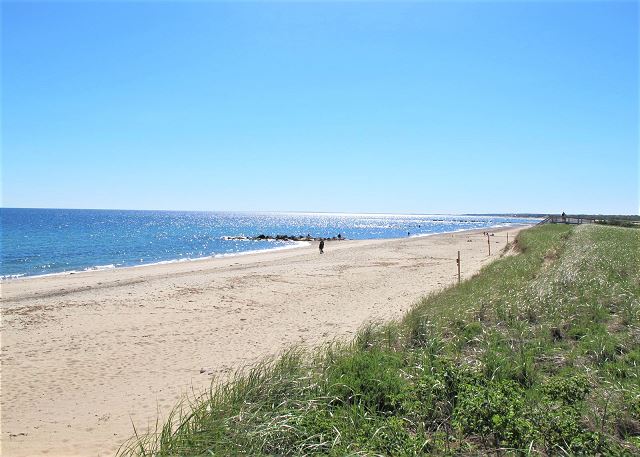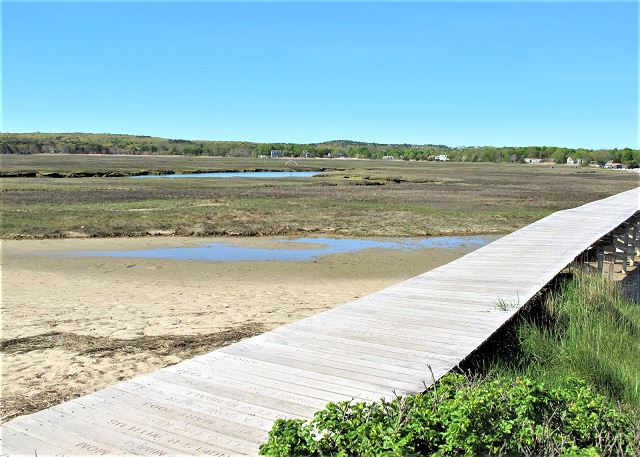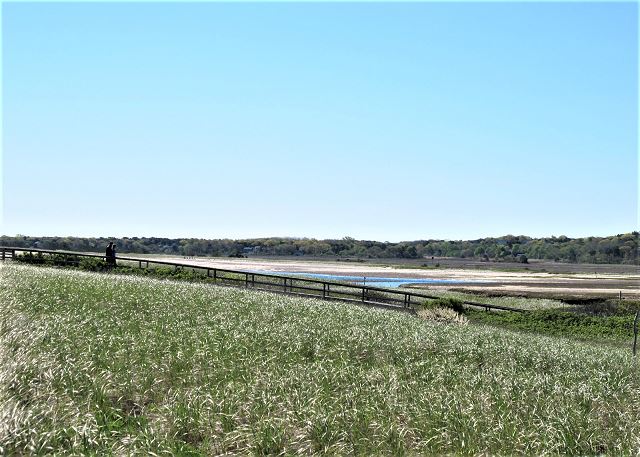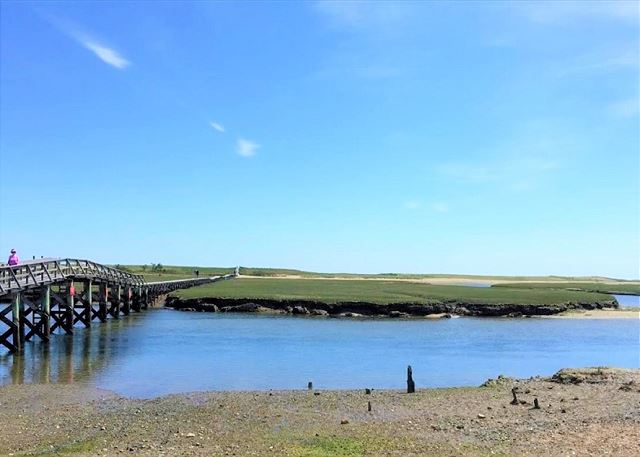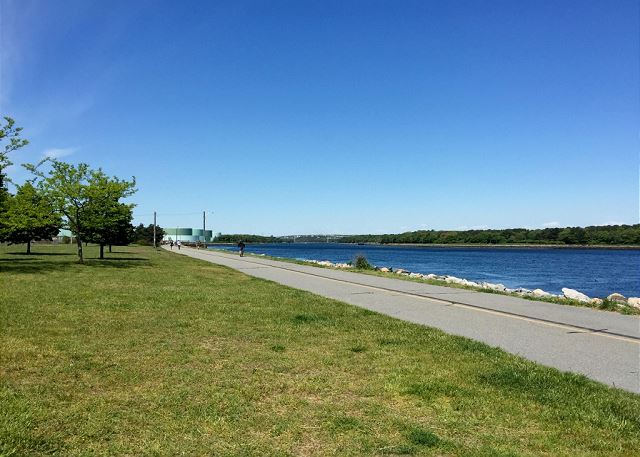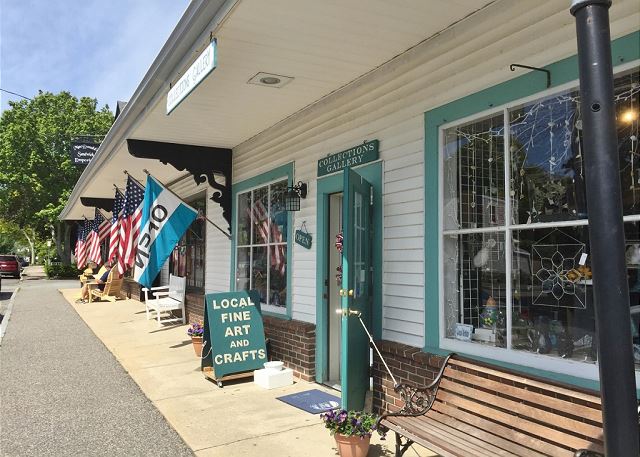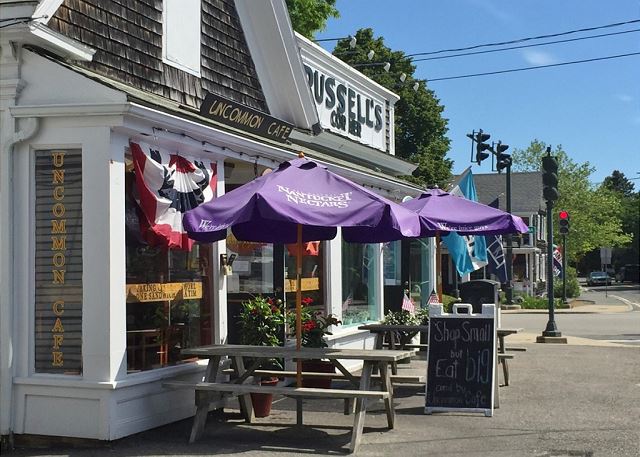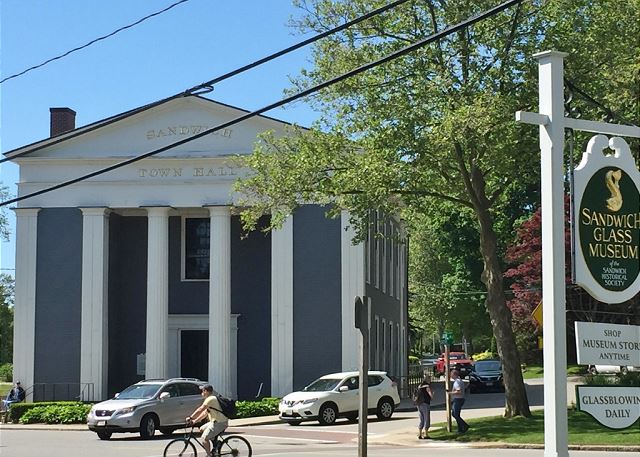 ---
Bedroom(s): 4
Bathroom(s): 2
Sleeps: 8
Type: House
Area: Town Neck Beach
Town: Sandwich
There is something almost magical about being this close to the shore. Plus, this home's split level design – with living and sleeping quarters both upstairs and down - perfect for couples or groups vacationing together!

The 4 bedroom, 2 full bath retreat for 8 is cooled by window a/c units in each upstairs bedroom, and floor a/c units in the common spaces up and down.

On the upper level there is a sunny living room with an entertainment center that includes TV with Comcast stations and free On Demand movies. Guests can also access their Netflix account through Xfinity. The room flows directly into the dining area and fully-stocked modern kitchen.

You can also savor meals on the deck that sports outdoor dining furniture and a gas grill. From here, you can easily smell and hear the water.

Down the hall is a full bath with a shower/tub combination and 3 bedrooms: Bedroom #1 has a queen bed; Bedrooms #2 and #3 have full beds.

On the lower level, there is a casual living area with a DVD player and a wall mounted flat screen TV. There is also a second full bath with shower only, a multi purpose game room that includes a ping pong table, the washer and dryer, and direct access to the flagstone patio beneath the deck to enjoy the outdoors without the sun. Bedroom #4 includes both a twin and a full bed to sleep 3.

The Cape Cod Canal is just minutes away where you can go for scenic bike rides and invigorating walks with the pup!

If you want to be a stones' throw to the beach yet close to town amenities, this home is the perfect choice.

Sorry, no smoking allowed.

8 guests maximum allowed at any time. No parties exceeding the occupancy limit allowed.

A dog is welcome at pet-friendly properties with pre-approval of weight and breed. Failure to observe House Pet Rules may result in a severe fine and/or eviction from the property. LIMIT 1 DOG PER PROPERTY.

LINENS (SHEETS/TOWELS) ARE NOT INCLUDED IN THIS RENTAL.

We offer travel insurance that is highly recommended and affordable coverage to protect your vacation investment.

Please view our policy and procedure page on our web site for detailed information about renting with us.

State and local taxes are applicable and may vary based on local ordinances and bylaws. Tax rates are subject to change.
- pets considered
- Standard TV
- Basic Cable
- Fireplace
- Deck
- WiFi
- Iron/Ironing Board
- Central Air Conditioning
- On Demand Free Movie
- Microwave
- Teapot or Tea Kettle
- Cookware
- Dishes / Glassware / Utensils
- Kitchen Table
- Keurig Coffee Maker
- Dishwasher
- Lobster Pot
- Door to Deck
- Toaster
- Toaster Oven
- Dining Table
- main bedroom flat screen tv
- Shower Only
- Tub/Shower Combo
- TV
- Table Tennis
- DVD Player
- Beds
- washer
- dryer
- table foozball
- Washer & Dryer
- Patio
- Dining Table w/ Umbrella
- Outdoor Lighting
- Near Cape Cod Bay Beaches
- Walk to Beach
- Near Cape Cod Canal
- Yes
- DOG
- Pet Considered
Guest Reviews of
driftwood landing Sandwich , MA
Great location
Review by
Janet K.
Located 10 minutes from a wonderful sandy beach.house was alsoconvenient to center of town and grocery stores. Neighborhood was very clean neat and quiet. House was free of clutter and spacious. We were very comfortable there. Would highly recommend and plan to return there next summer.
5 out of 5 stars
Great spot
Great location 10 minute walk to beach.The kids love the tidal pools and tubing.The house is great a large family or two families.
5 out of 5 stars
February 2020

| S | M | T | W | T | F | S |
| --- | --- | --- | --- | --- | --- | --- |
| | | | | | | 01 |
| 02 | 03 | 04 | 05 | 06 | 07 | 08 |
| 09 | 10 | 11 | 12 | 13 | 14 | 15 |
| 16 | 17 | 18 | 19 | 20 | 21 | 22 |
| 23 | 24 | 25 | 26 | 27 | 28 | 29 |
March 2020

| S | M | T | W | T | F | S |
| --- | --- | --- | --- | --- | --- | --- |
| 01 | 02 | 03 | 04 | 05 | 06 | 07 |
| 08 | 09 | 10 | 11 | 12 | 13 | 14 |
| 15 | 16 | 17 | 18 | 19 | 20 | 21 |
| 22 | 23 | 24 | 25 | 26 | 27 | 28 |
| 29 | 30 | 31 | | | | |
April 2020

| S | M | T | W | T | F | S |
| --- | --- | --- | --- | --- | --- | --- |
| | | | 01 | 02 | 03 | 04 |
| 05 | 06 | 07 | 08 | 09 | 10 | 11 |
| 12 | 13 | 14 | 15 | 16 | 17 | 18 |
| 19 | 20 | 21 | 22 | 23 | 24 | 25 |
| 26 | 27 | 28 | 29 | 30 | | |
May 2020

| S | M | T | W | T | F | S |
| --- | --- | --- | --- | --- | --- | --- |
| | | | | | 01 | 02 |
| 03 | 04 | 05 | 06 | 07 | 08 | 09 |
| 10 | 11 | 12 | 13 | 14 | 15 | 16 |
| 17 | 18 | 19 | 20 | 21 | 22 | 23 |
| 24 | 25 | 26 | 27 | 28 | 29 | 30 |
| 31 | | | | | | |
June 2020

| S | M | T | W | T | F | S |
| --- | --- | --- | --- | --- | --- | --- |
| | 01 | 02 | 03 | 04 | 05 | 06 |
| 07 | 08 | 09 | 10 | 11 | 12 | 13 |
| 14 | 15 | 16 | 17 | 18 | 19 | 20 |
| 21 | 22 | 23 | 24 | 25 | 26 | 27 |
| 28 | 29 | 30 | | | | |
July 2020

| S | M | T | W | T | F | S |
| --- | --- | --- | --- | --- | --- | --- |
| | | | 01 | 02 | 03 | 04 |
| 05 | 06 | 07 | 08 | 09 | 10 | 11 |
| 12 | 13 | 14 | 15 | 16 | 17 | 18 |
| 19 | 20 | 21 | 22 | 23 | 24 | 25 |
| 26 | 27 | 28 | 29 | 30 | 31 | |
August 2020

| S | M | T | W | T | F | S |
| --- | --- | --- | --- | --- | --- | --- |
| | | | | | | 01 |
| 02 | 03 | 04 | 05 | 06 | 07 | 08 |
| 09 | 10 | 11 | 12 | 13 | 14 | 15 |
| 16 | 17 | 18 | 19 | 20 | 21 | 22 |
| 23 | 24 | 25 | 26 | 27 | 28 | 29 |
| 30 | 31 | | | | | |
September 2020

| S | M | T | W | T | F | S |
| --- | --- | --- | --- | --- | --- | --- |
| | | 01 | 02 | 03 | 04 | 05 |
| 06 | 07 | 08 | 09 | 10 | 11 | 12 |
| 13 | 14 | 15 | 16 | 17 | 18 | 19 |
| 20 | 21 | 22 | 23 | 24 | 25 | 26 |
| 27 | 28 | 29 | 30 | | | |
October 2020

| S | M | T | W | T | F | S |
| --- | --- | --- | --- | --- | --- | --- |
| | | | | 01 | 02 | 03 |
| 04 | 05 | 06 | 07 | 08 | 09 | 10 |
| 11 | 12 | 13 | 14 | 15 | 16 | 17 |
| 18 | 19 | 20 | 21 | 22 | 23 | 24 |
| 25 | 26 | 27 | 28 | 29 | 30 | 31 |
November 2020

| S | M | T | W | T | F | S |
| --- | --- | --- | --- | --- | --- | --- |
| 01 | 02 | 03 | 04 | 05 | 06 | 07 |
| 08 | 09 | 10 | 11 | 12 | 13 | 14 |
| 15 | 16 | 17 | 18 | 19 | 20 | 21 |
| 22 | 23 | 24 | 25 | 26 | 27 | 28 |
| 29 | 30 | | | | | |
December 2020

| S | M | T | W | T | F | S |
| --- | --- | --- | --- | --- | --- | --- |
| | | 01 | 02 | 03 | 04 | 05 |
| 06 | 07 | 08 | 09 | 10 | 11 | 12 |
| 13 | 14 | 15 | 16 | 17 | 18 | 19 |
| 20 | 21 | 22 | 23 | 24 | 25 | 26 |
| 27 | 28 | 29 | 30 | 31 | | |
January 2021

| S | M | T | W | T | F | S |
| --- | --- | --- | --- | --- | --- | --- |
| | | | | | 01 | 02 |
| 03 | 04 | 05 | 06 | 07 | 08 | 09 |
| 10 | 11 | 12 | 13 | 14 | 15 | 16 |
| 17 | 18 | 19 | 20 | 21 | 22 | 23 |
| 24 | 25 | 26 | 27 | 28 | 29 | 30 |
| 31 | | | | | | |
February 2021

| S | M | T | W | T | F | S |
| --- | --- | --- | --- | --- | --- | --- |
| | 01 | 02 | 03 | 04 | 05 | 06 |
| 07 | 08 | 09 | 10 | 11 | 12 | 13 |
| 14 | 15 | 16 | 17 | 18 | 19 | 20 |
| 21 | 22 | 23 | 24 | 25 | 26 | 27 |
| 28 | | | | | | |
Available
Unavailable
Sat to Sat booking