Staff Choice Homes have been highly reviewed by both our staff and past guests for an extended period of time. Only a select handful of homes in our inventory receive this highly coveted award! It signifies that staff has extensive knowledge of the property and – just as important – of the owners' commitment to elevating the guest experience.

---
279 ALDEN Brewster, MA
BOOK NOW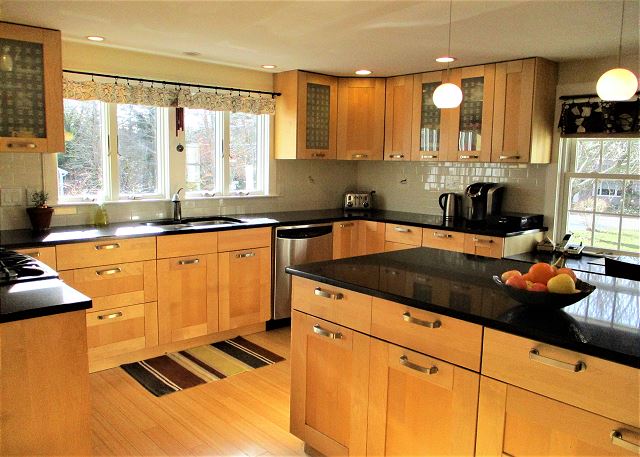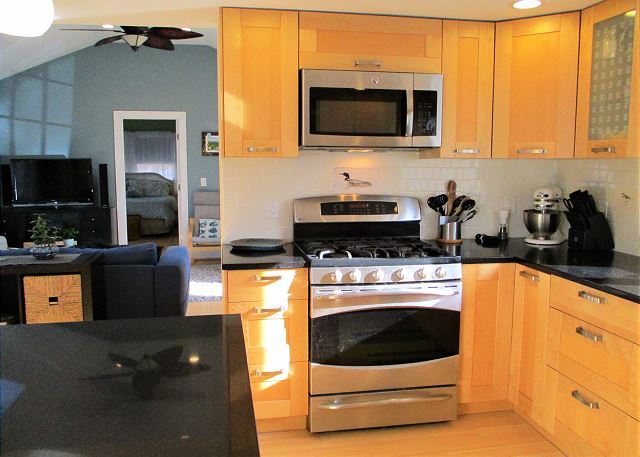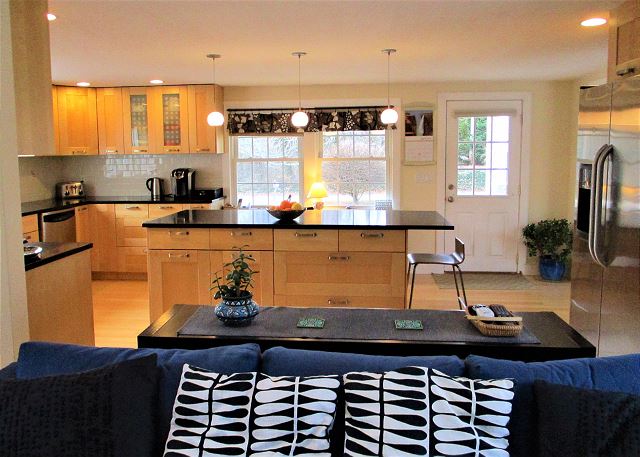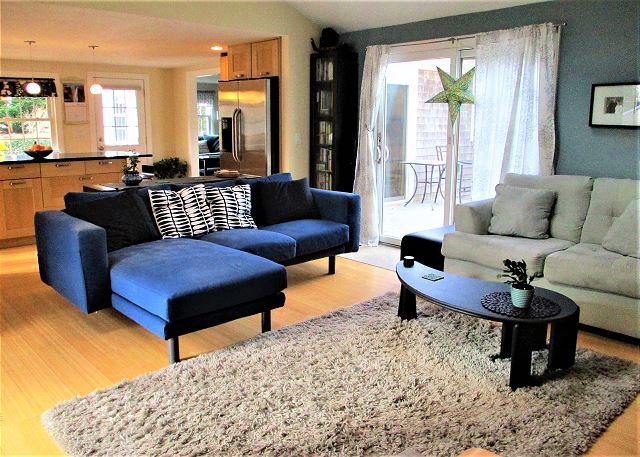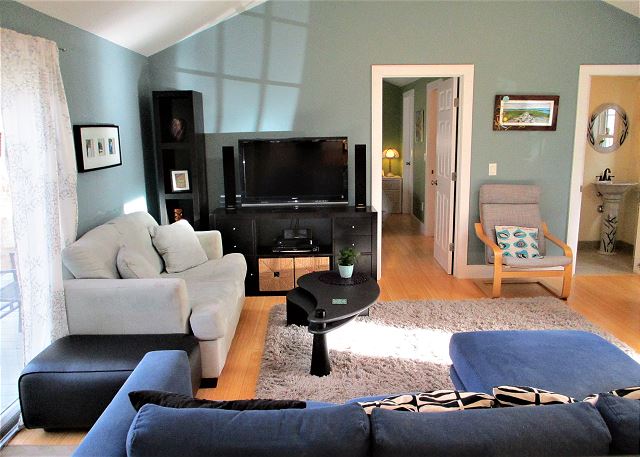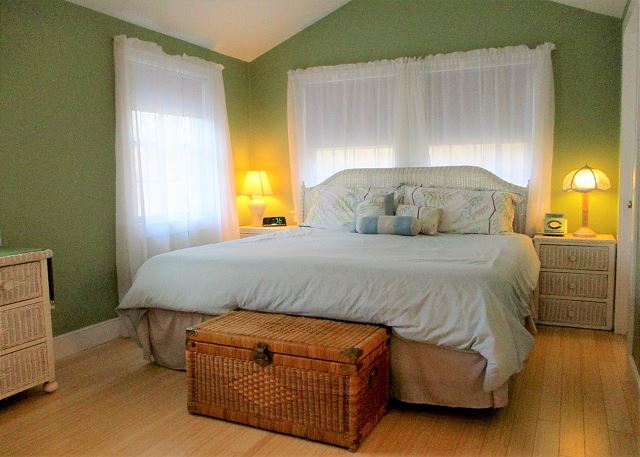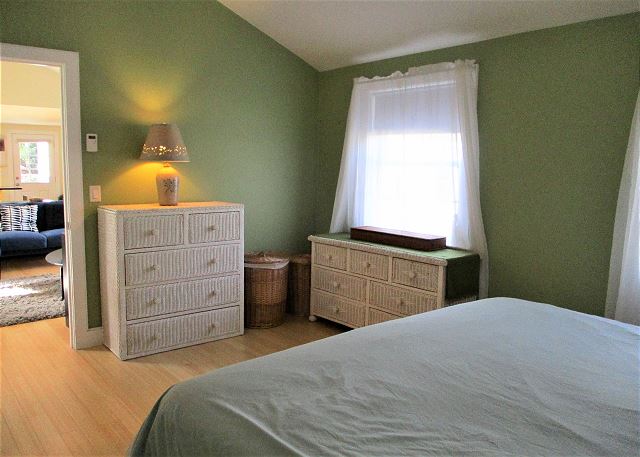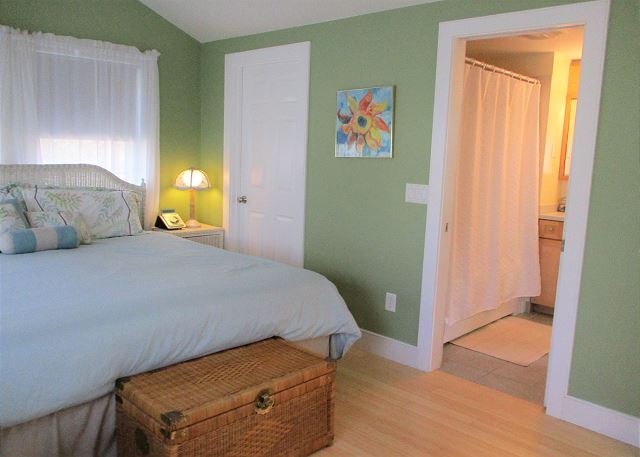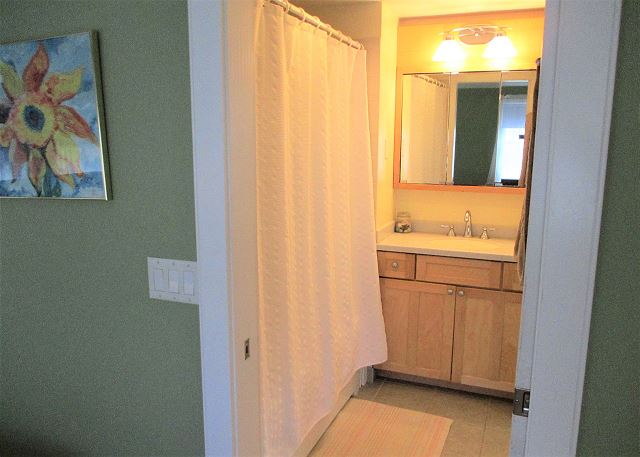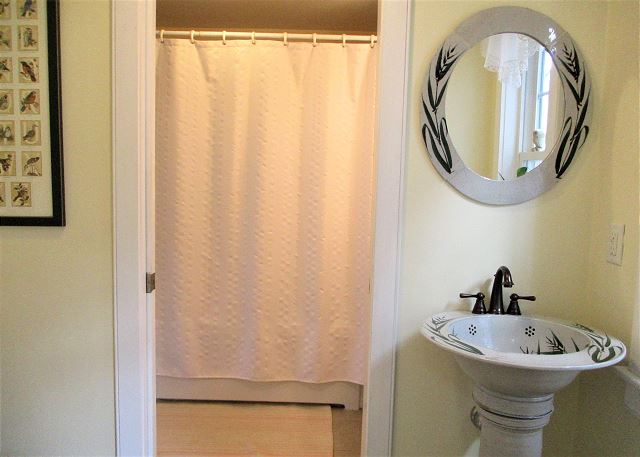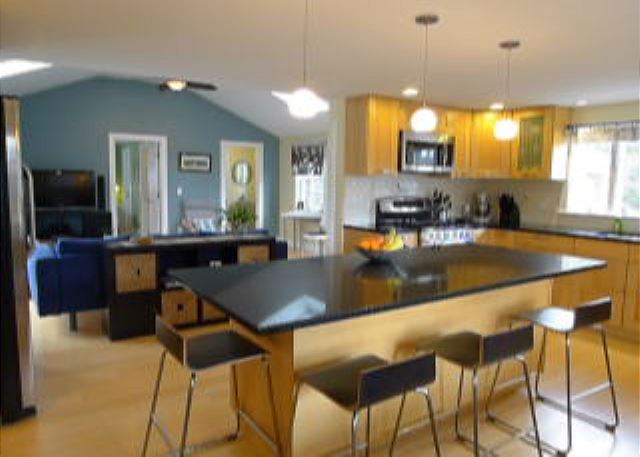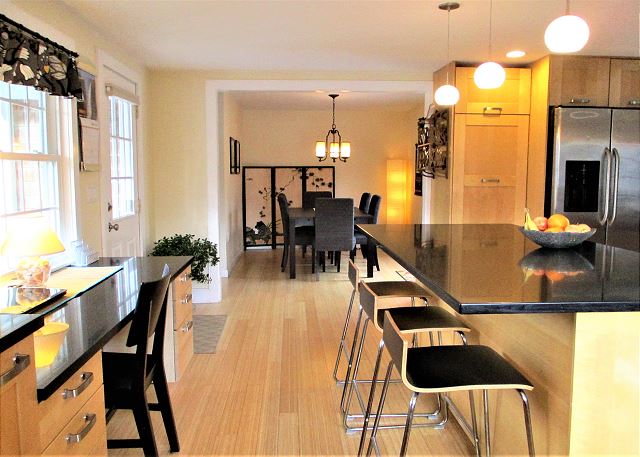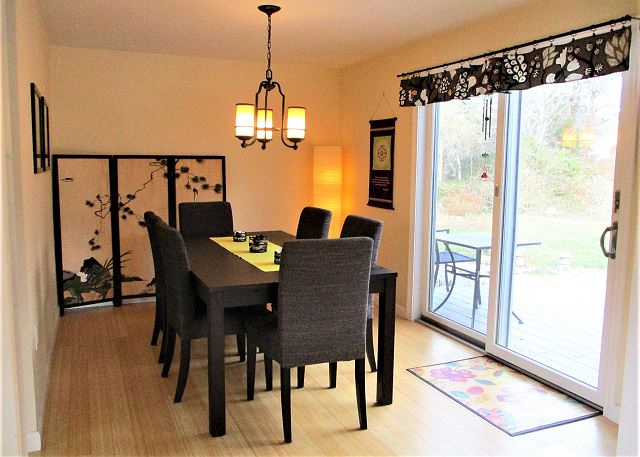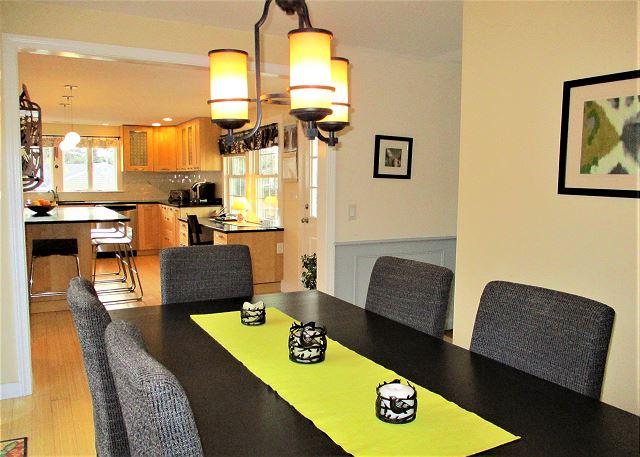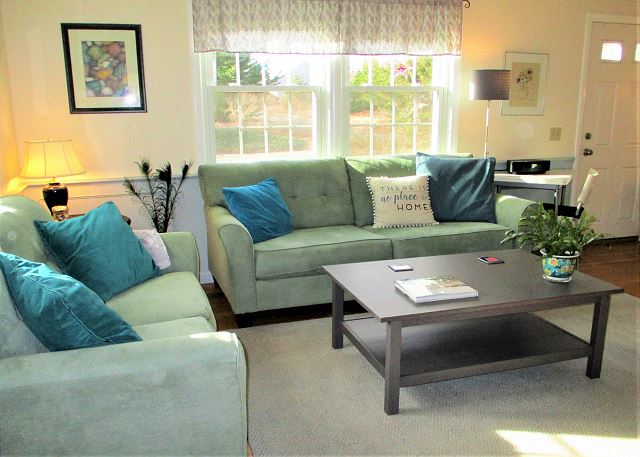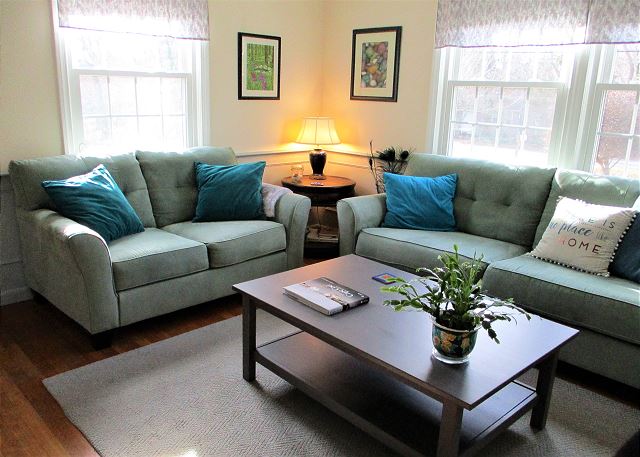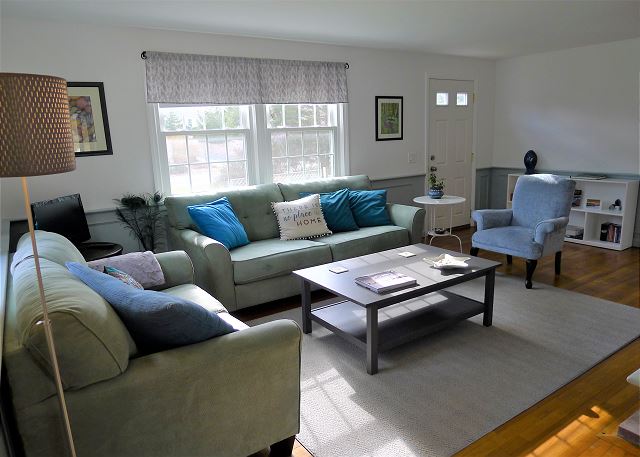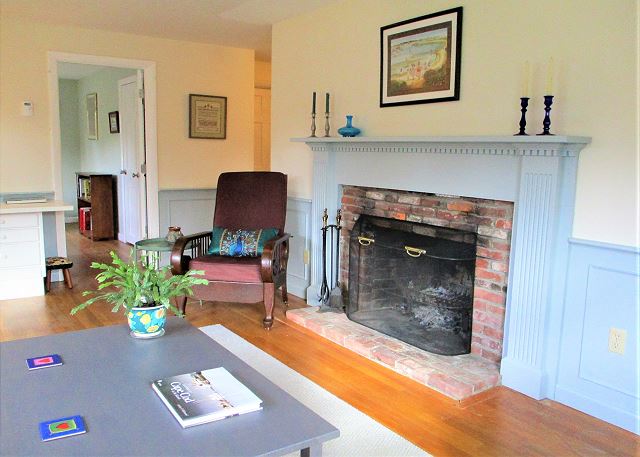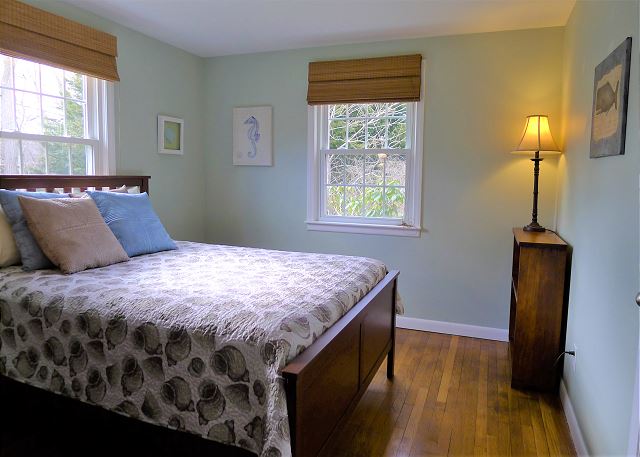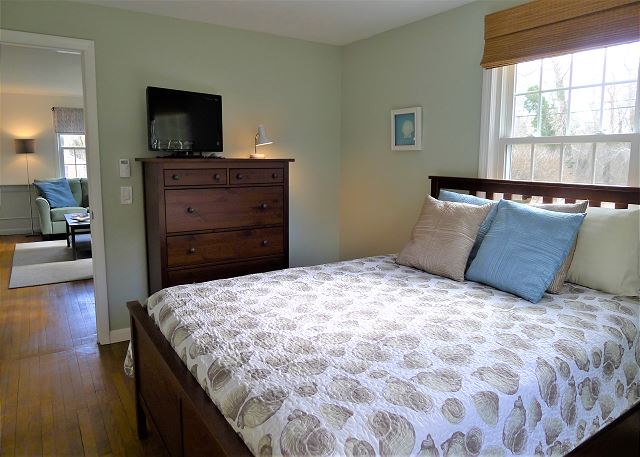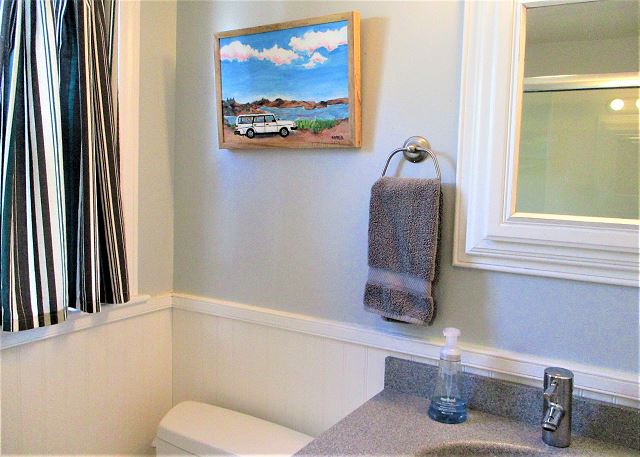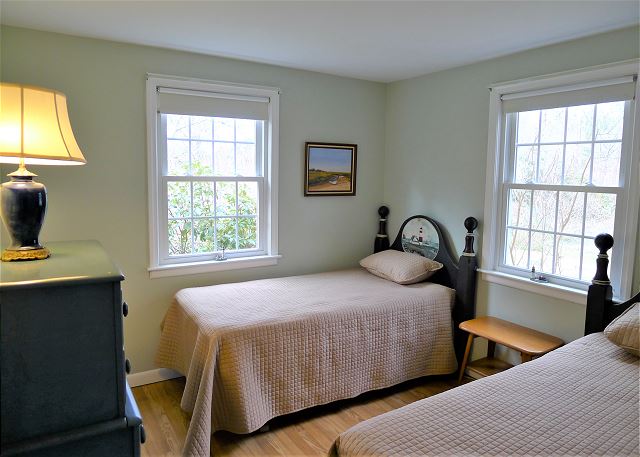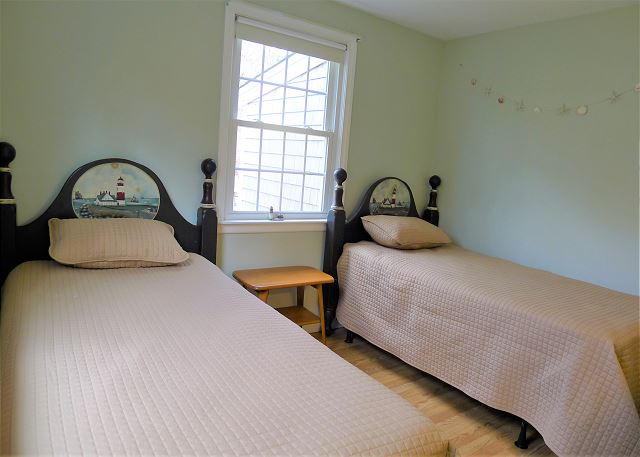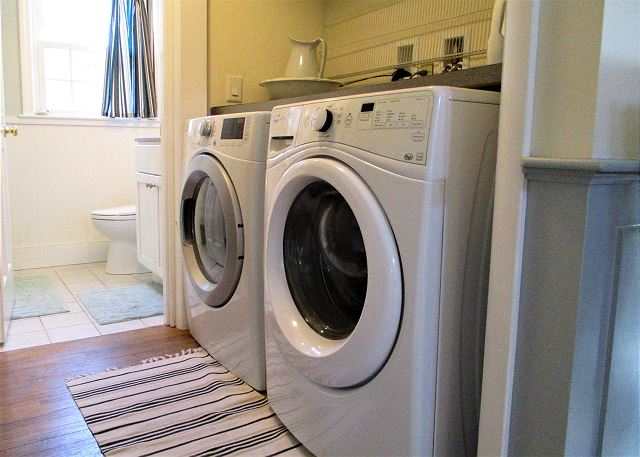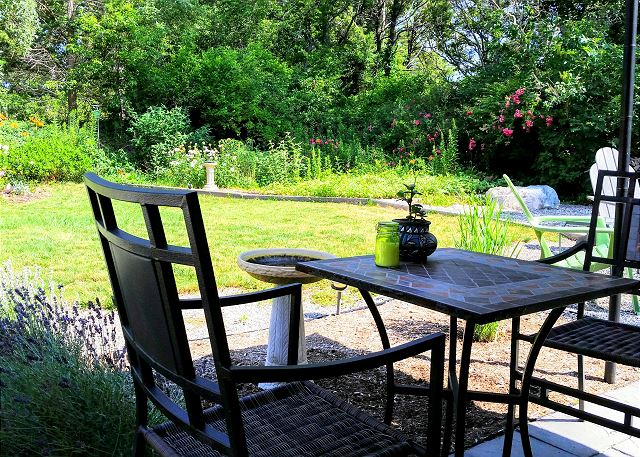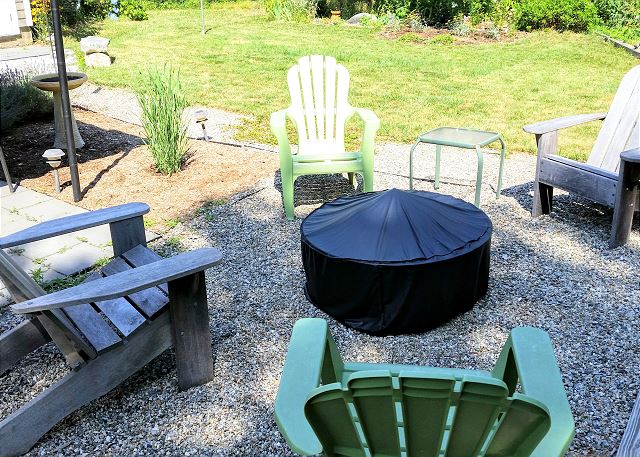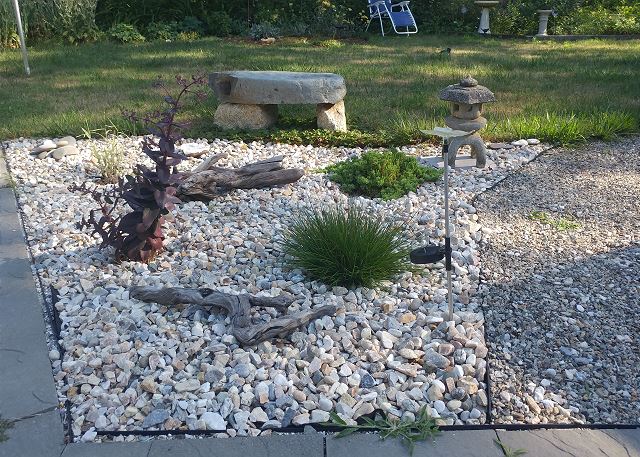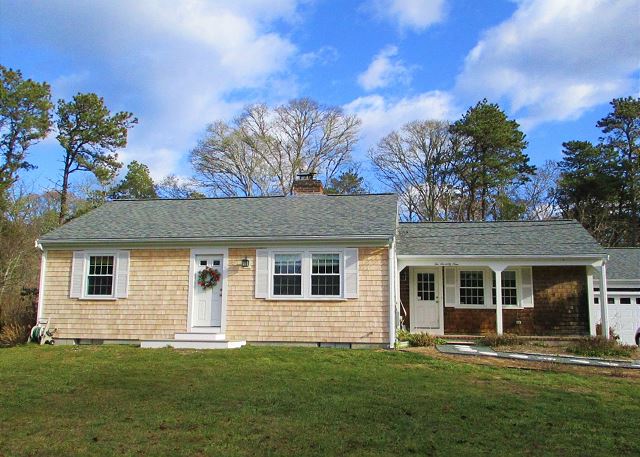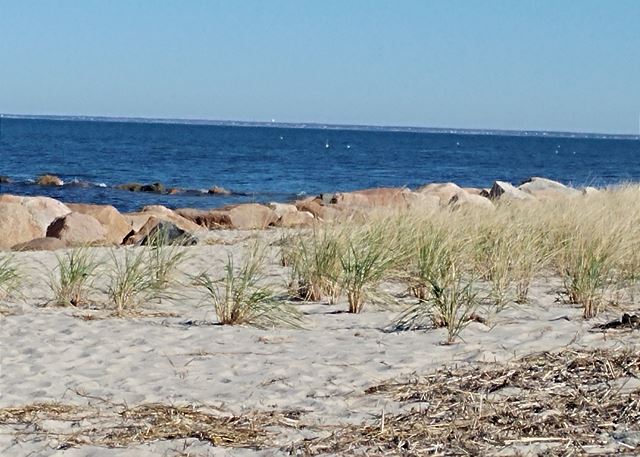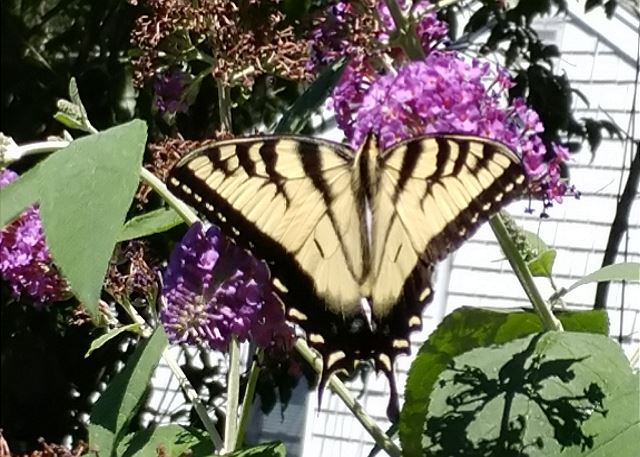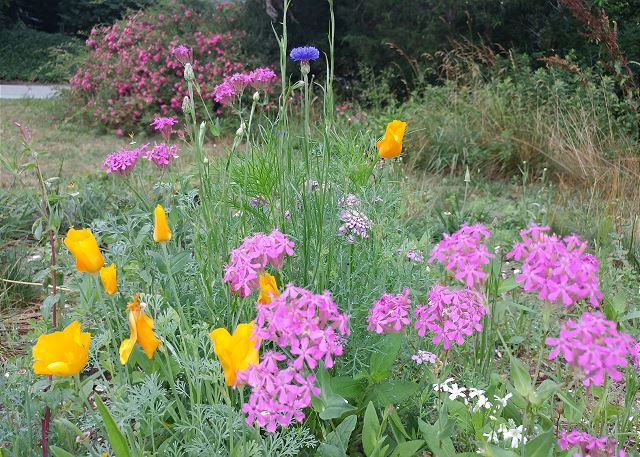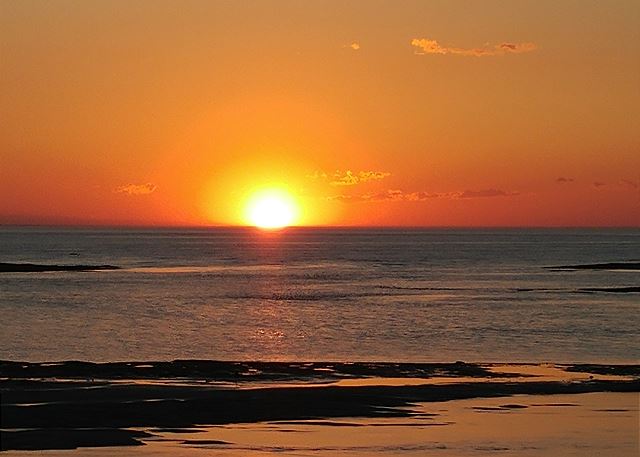 ---
Bedroom(s): 3
Bathroom(s): 2
Sleeps: 6
Type: House
Area:
Town: Brewster
MORE PICTURES COMING SOON! This immaculate 3 bedroom/2 bath one story cape is nestled in an idyllic wooded neighborhood in Brewster within a short drive to Robbins Hill Beach, Breakwater Beach, Sheep Pond, and the unique stores and dining options along historic Old King's Highway. It is also close to the bike path! Much of the home has been completely remodeled, boasting fresh paint, all new bedding, and a selection of new furniture with an emphasis on comfort and function.

The heart of the home is the kitchen, loaded with everything you will need during your vacation: dishwasher, microwave, toaster, blender, ice maker, and both a traditional coffee maker and a Keurig. The sleek design boasts a center island topped with black granite, flanked by low-backed molded stools. It opens to the modern family room to form a large space where all guests can congregate. Here, there is a window a/c, ceiling fan, two couches, 36" flat screen TV with extended cable, free on demand movies and surround sound. There are also dvd and cd players and wii gaming systems.

You can enter the main bedroom from here which features a king-sized bed, a window a/c, and private entry to a compartmentalized bathroom with tub/shower combination that also can be accessed from the family room.

The dining area is tucked into a bright space off the kitchen adjacent to the glass sliders that lead to the outside deck. To the left is an informal living room with a flat screen TV and plenty of seating to serve as a second, quieter family room.

On the other side of the home are two additional bedrooms: #2 has a set of twins and a window a/c; #3 has a queen-sized bed, a window a/c, and a flat screen TV. All mattresses are new!

The outside is as beautifully tended as the interior. With a stepped wooden deck outfitted with dining furniture for 6 and a gas grill, a paved stone patio with Adirondack chairs stationed around a fire pit, a rock garden, and rotating sprays of colorful perennials, you will know without a doubt that you are on Cape Cod – the short trip to faraway!

Also included in this rental: wifi, washer/dryer, enclosed outdoor shower, room for 4 cars in driveway, *coolers, *4 beach chairs, *game of horse shoes. *Owners provide these items as favors to guests only and not as an integral part of the rental. If these items become lost or damaged during the course of the rental season, owners are not responsible for replacements.

Sorry no pets and no smoking allowed.

6 guests maximum allowed at any time. No parties exceeding the occupancy limit allowed.

LINENS (SHEETS/TOWELS) ARE NOT INCLUDED IN THIS RENTAL.

Travel Insurance is highly recommended and affordable coverage to protect your vacation investment.

Please view our policy and procedure page on our web site for detailed information about renting with us.
- DVD Player
- Flat Screen HDTV
- Extended Cable
- Movie Channels
- Fireplace
- Iron/Ironing Board
- Washer & Dryer
- Room Or Window Fans
- CD Player
- wii
- Microwave
- Teapot or Tea Kettle
- Drip Coffee Maker
- Cleaning Supplies
- Cookware
- Dishes / Glassware / Utensils
- Blender
- Iron
- Keurig Coffee Maker
- Ice Maker
- Island or Counter Seating
- Dishwasher
- Lobster Pot
- Door to Deck
- Keurig Coffee Maker
- microwave
- ironing board
- Toaster
- Island Seating
- Dining Table
- TV
- A/C
- DVD Player
- Ceiling fan
- tv with extended comcast channel
- Flat Screen TV
- Window A/C
- Private bath
- Room Fans
- Main Bedroom AC
- main bedroom flat screen tv
- window a/cs in all bedrooms
- Hair Dryer
- Tub/Shower Combo
- Walk-In Shower
- washer and dryer first floor
- Deck
- Patio
- Gas Grill with Propane Tank
- Dining Table w/o Umbrella
- Enclosed Outdoor Shower
- Firepit or Chiminea
- Beach Chairs
- Outdoor Lighting
- Horse Shoes
- Outdoor Seating
- Porch
- Beach Cooler
- Outdoor Dining Table
- Near Cape Cod Bay Beaches
- Lake or Pond Access
- Near Museum
June 2018

| S | M | T | W | T | F | S |
| --- | --- | --- | --- | --- | --- | --- |
| | | | | | 01 | 02 |
| 03 | 04 | 05 | 06 | 07 | 08 | 09 |
| 10 | 11 | 12 | 13 | 14 | 15 | 16 |
| 17 | 18 | 19 | 20 | 21 | 22 | 23 |
| 24 | 25 | 26 | 27 | 28 | 29 | 30 |
July 2018

| S | M | T | W | T | F | S |
| --- | --- | --- | --- | --- | --- | --- |
| 01 | 02 | 03 | 04 | 05 | 06 | 07 |
| 08 | 09 | 10 | 11 | 12 | 13 | 14 |
| 15 | 16 | 17 | 18 | 19 | 20 | 21 |
| 22 | 23 | 24 | 25 | 26 | 27 | 28 |
| 29 | 30 | 31 | | | | |
August 2018

| S | M | T | W | T | F | S |
| --- | --- | --- | --- | --- | --- | --- |
| | | | 01 | 02 | 03 | 04 |
| 05 | 06 | 07 | 08 | 09 | 10 | 11 |
| 12 | 13 | 14 | 15 | 16 | 17 | 18 |
| 19 | 20 | 21 | 22 | 23 | 24 | 25 |
| 26 | 27 | 28 | 29 | 30 | 31 | |
September 2018

| S | M | T | W | T | F | S |
| --- | --- | --- | --- | --- | --- | --- |
| | | | | | | 01 |
| 02 | 03 | 04 | 05 | 06 | 07 | 08 |
| 09 | 10 | 11 | 12 | 13 | 14 | 15 |
| 16 | 17 | 18 | 19 | 20 | 21 | 22 |
| 23 | 24 | 25 | 26 | 27 | 28 | 29 |
| 30 | | | | | | |
October 2018

| S | M | T | W | T | F | S |
| --- | --- | --- | --- | --- | --- | --- |
| | 01 | 02 | 03 | 04 | 05 | 06 |
| 07 | 08 | 09 | 10 | 11 | 12 | 13 |
| 14 | 15 | 16 | 17 | 18 | 19 | 20 |
| 21 | 22 | 23 | 24 | 25 | 26 | 27 |
| 28 | 29 | 30 | 31 | | | |
November 2018

| S | M | T | W | T | F | S |
| --- | --- | --- | --- | --- | --- | --- |
| | | | | 01 | 02 | 03 |
| 04 | 05 | 06 | 07 | 08 | 09 | 10 |
| 11 | 12 | 13 | 14 | 15 | 16 | 17 |
| 18 | 19 | 20 | 21 | 22 | 23 | 24 |
| 25 | 26 | 27 | 28 | 29 | 30 | |
December 2018

| S | M | T | W | T | F | S |
| --- | --- | --- | --- | --- | --- | --- |
| | | | | | | 01 |
| 02 | 03 | 04 | 05 | 06 | 07 | 08 |
| 09 | 10 | 11 | 12 | 13 | 14 | 15 |
| 16 | 17 | 18 | 19 | 20 | 21 | 22 |
| 23 | 24 | 25 | 26 | 27 | 28 | 29 |
| 30 | 31 | | | | | |
January 2019

| S | M | T | W | T | F | S |
| --- | --- | --- | --- | --- | --- | --- |
| | | 01 | 02 | 03 | 04 | 05 |
| 06 | 07 | 08 | 09 | 10 | 11 | 12 |
| 13 | 14 | 15 | 16 | 17 | 18 | 19 |
| 20 | 21 | 22 | 23 | 24 | 25 | 26 |
| 27 | 28 | 29 | 30 | 31 | | |
February 2019

| S | M | T | W | T | F | S |
| --- | --- | --- | --- | --- | --- | --- |
| | | | | | 01 | 02 |
| 03 | 04 | 05 | 06 | 07 | 08 | 09 |
| 10 | 11 | 12 | 13 | 14 | 15 | 16 |
| 17 | 18 | 19 | 20 | 21 | 22 | 23 |
| 24 | 25 | 26 | 27 | 28 | | |
March 2019

| S | M | T | W | T | F | S |
| --- | --- | --- | --- | --- | --- | --- |
| | | | | | 01 | 02 |
| 03 | 04 | 05 | 06 | 07 | 08 | 09 |
| 10 | 11 | 12 | 13 | 14 | 15 | 16 |
| 17 | 18 | 19 | 20 | 21 | 22 | 23 |
| 24 | 25 | 26 | 27 | 28 | 29 | 30 |
| 31 | | | | | | |
April 2019

| S | M | T | W | T | F | S |
| --- | --- | --- | --- | --- | --- | --- |
| | 01 | 02 | 03 | 04 | 05 | 06 |
| 07 | 08 | 09 | 10 | 11 | 12 | 13 |
| 14 | 15 | 16 | 17 | 18 | 19 | 20 |
| 21 | 22 | 23 | 24 | 25 | 26 | 27 |
| 28 | 29 | 30 | | | | |
May 2019

| S | M | T | W | T | F | S |
| --- | --- | --- | --- | --- | --- | --- |
| | | | 01 | 02 | 03 | 04 |
| 05 | 06 | 07 | 08 | 09 | 10 | 11 |
| 12 | 13 | 14 | 15 | 16 | 17 | 18 |
| 19 | 20 | 21 | 22 | 23 | 24 | 25 |
| 26 | 27 | 28 | 29 | 30 | 31 | |
June 2019

| S | M | T | W | T | F | S |
| --- | --- | --- | --- | --- | --- | --- |
| | | | | | | 01 |
| 02 | 03 | 04 | 05 | 06 | 07 | 08 |
| 09 | 10 | 11 | 12 | 13 | 14 | 15 |
| 16 | 17 | 18 | 19 | 20 | 21 | 22 |
| 23 | 24 | 25 | 26 | 27 | 28 | 29 |
| 30 | | | | | | |
Available
Unavailable
Sat to Sat booking