Staff Choice Homes have been highly reviewed by both our staff and past guests for an extended period of time. Only a select handful of homes in our inventory receive this highly coveted award! It signifies that staff has extensive knowledge of the property and – just as important – of the owners' commitment to elevating the guest experience.

---
279 Alden Brewster, MA
BOOK NOW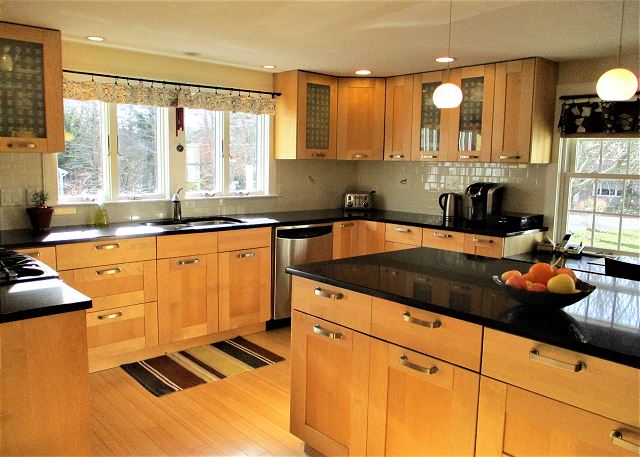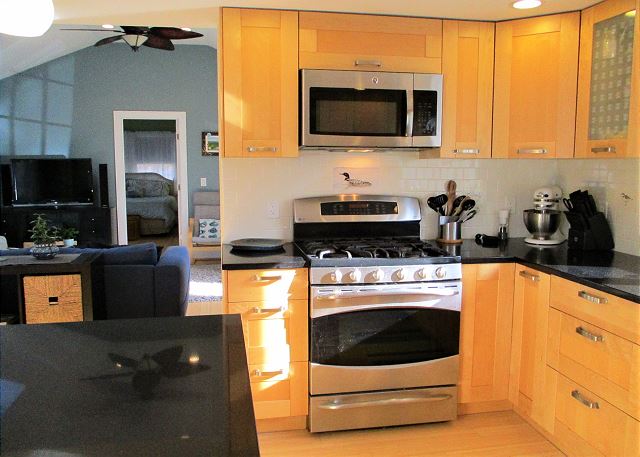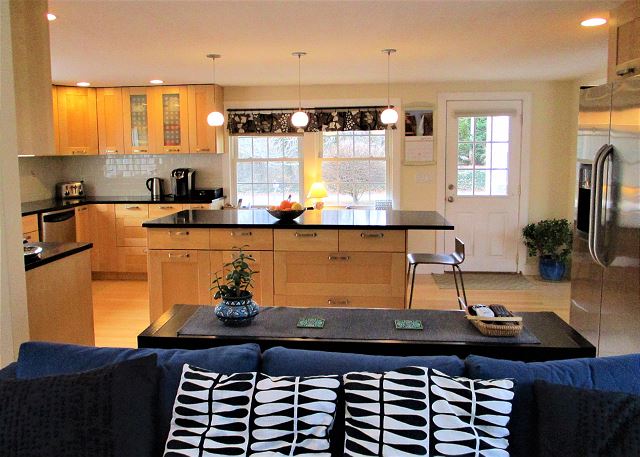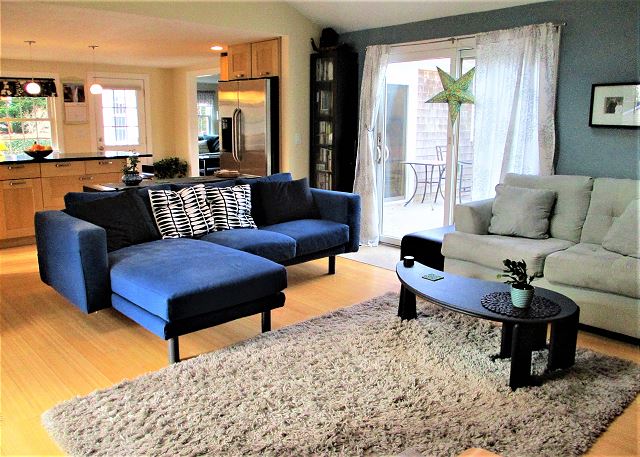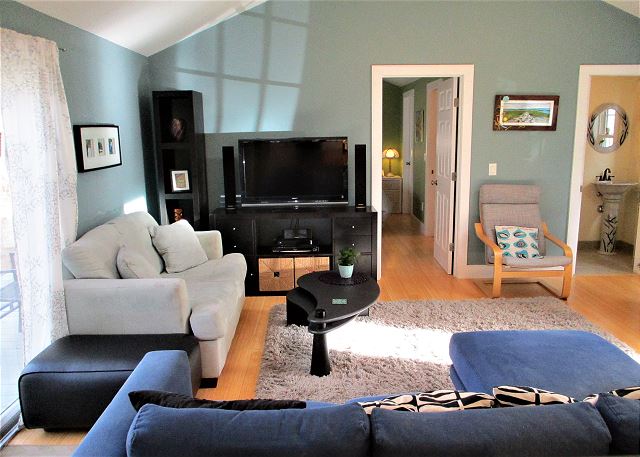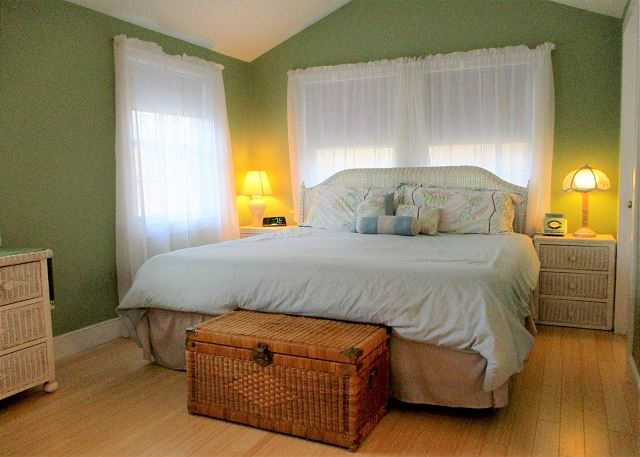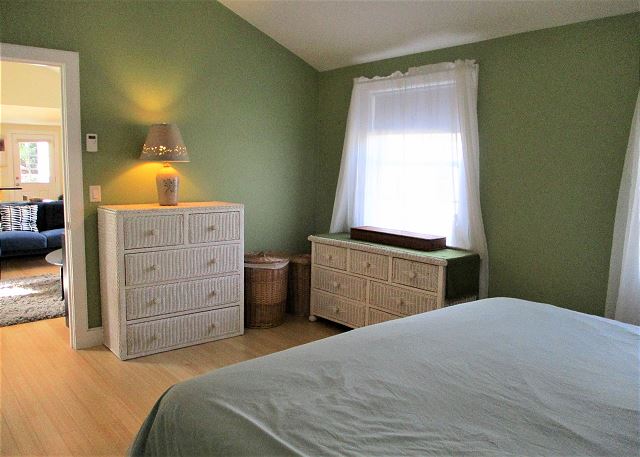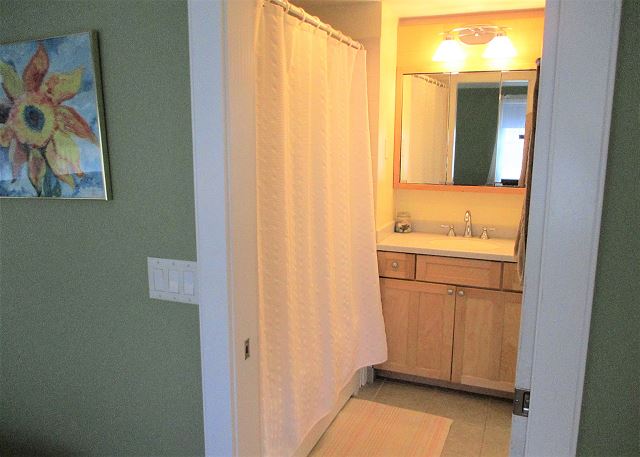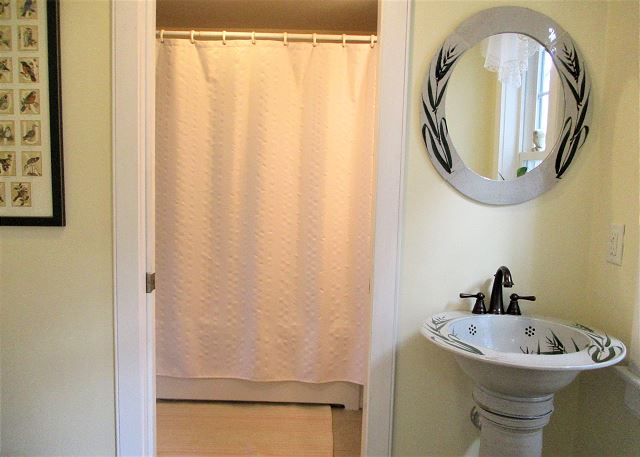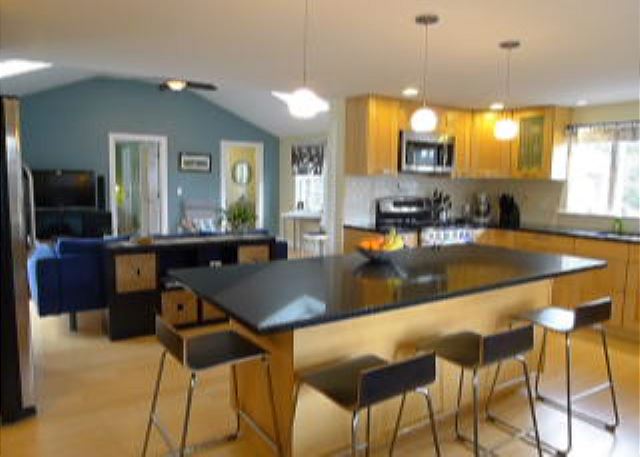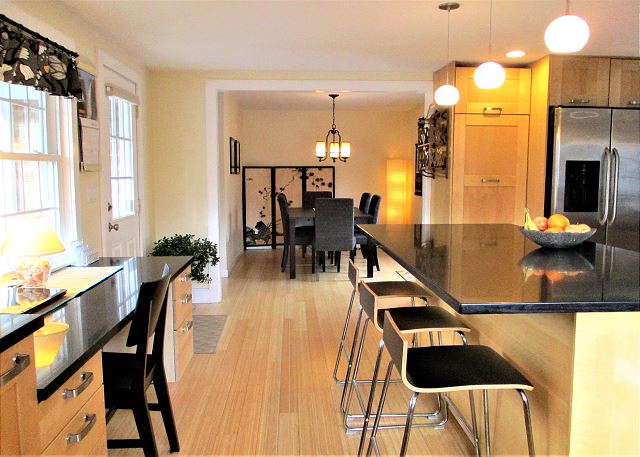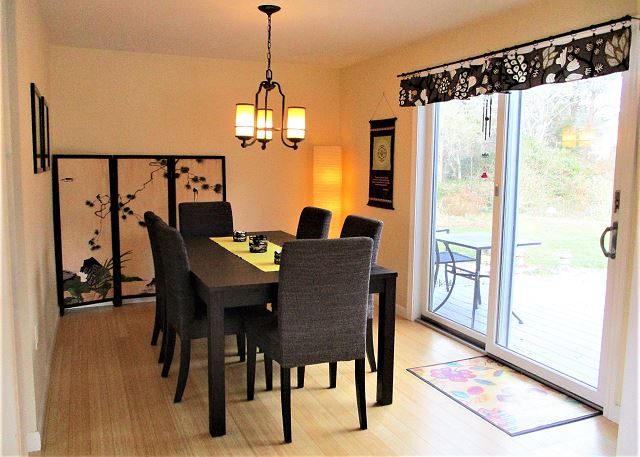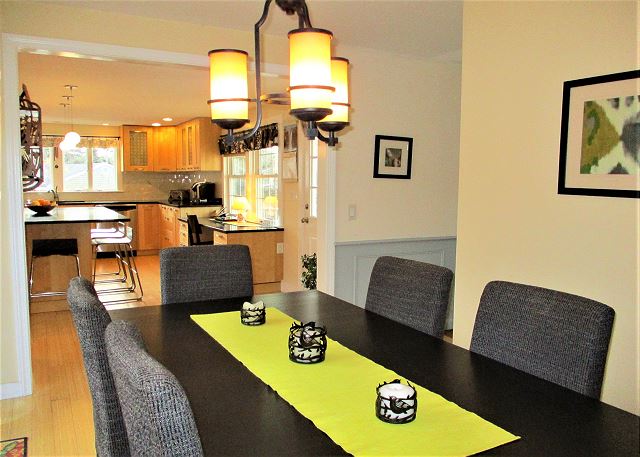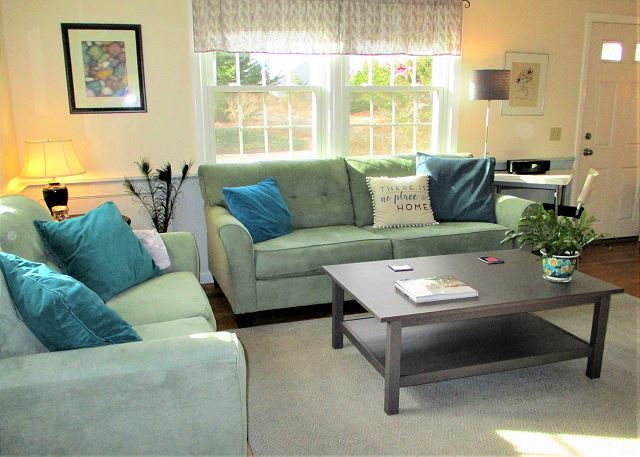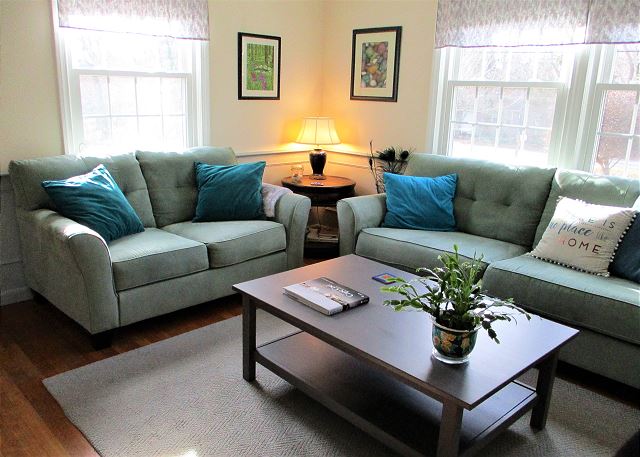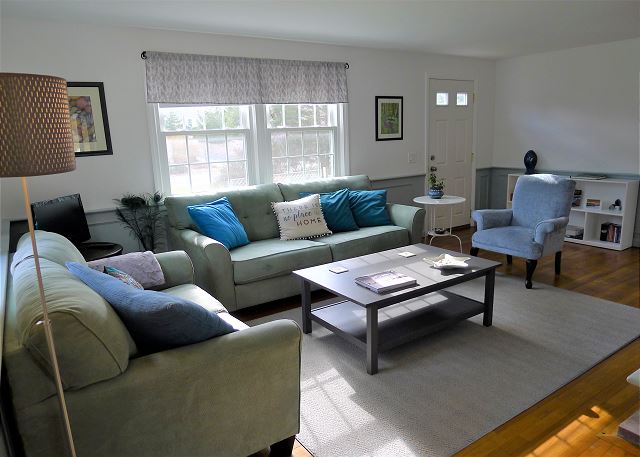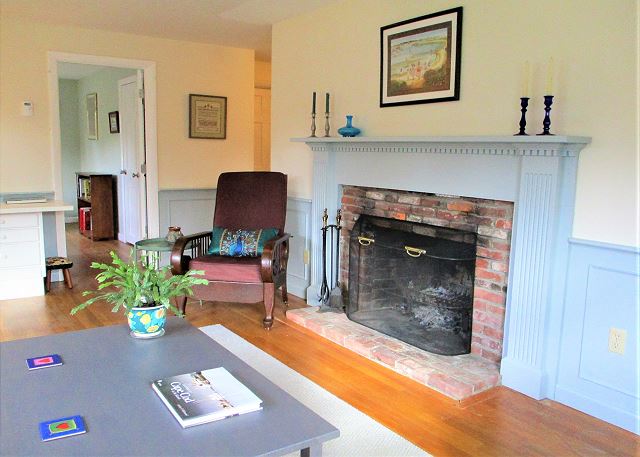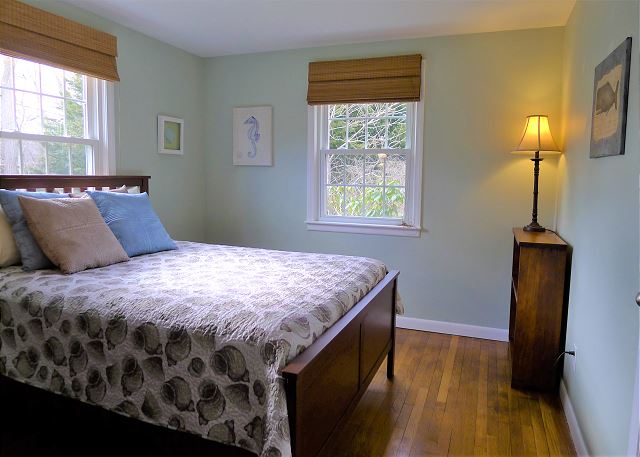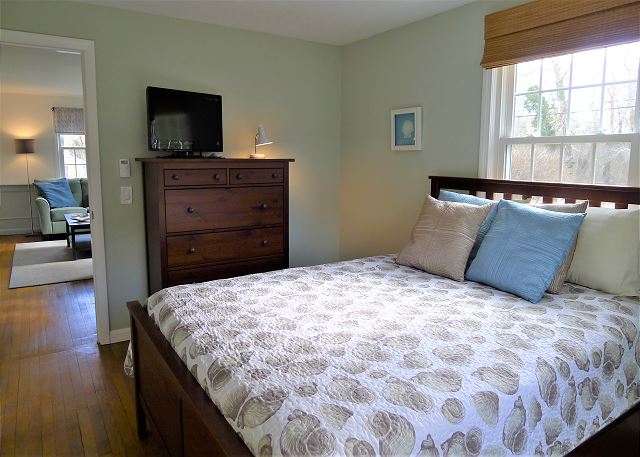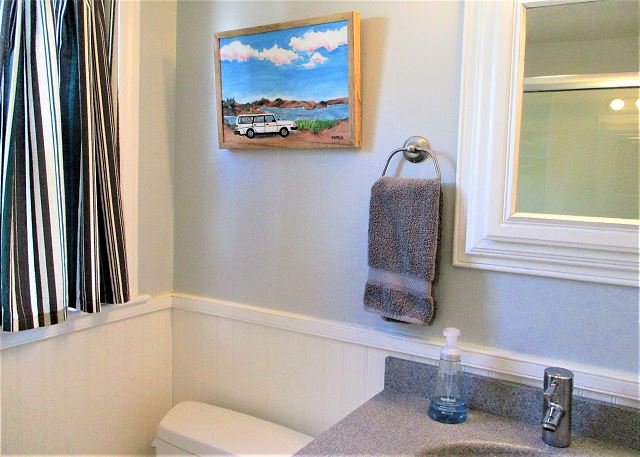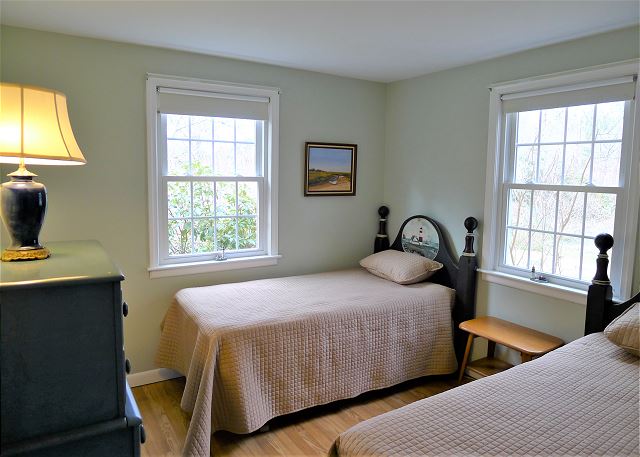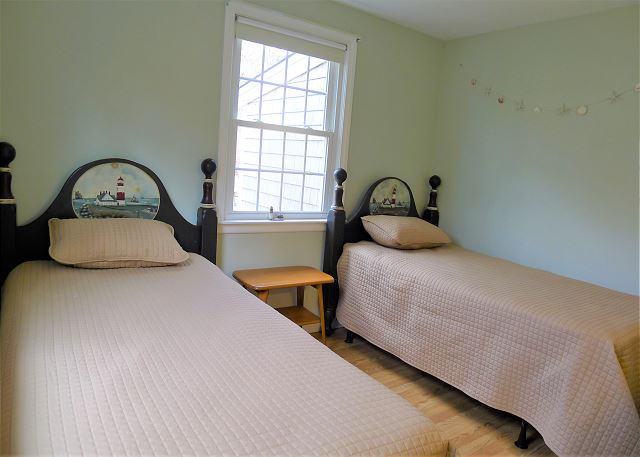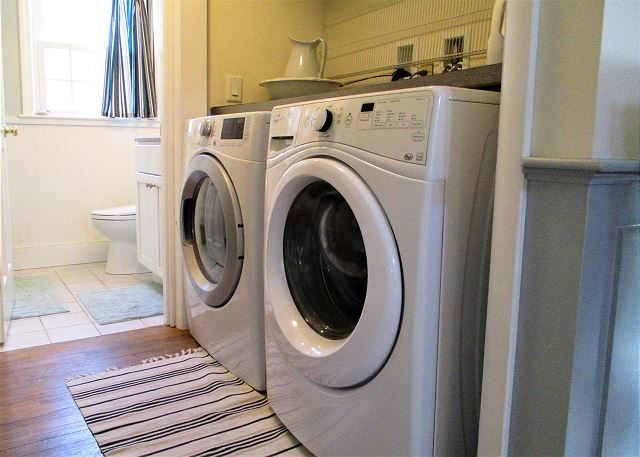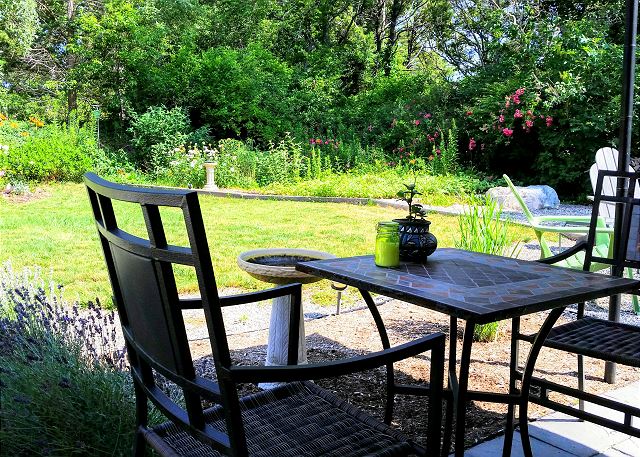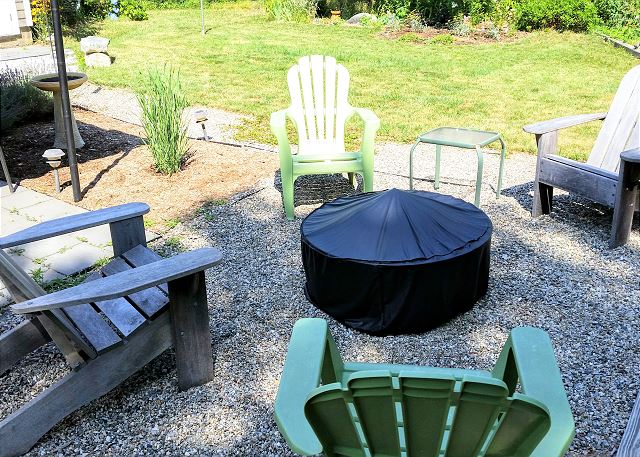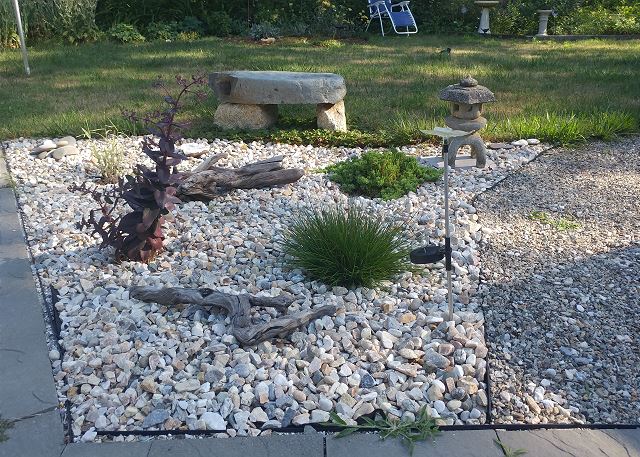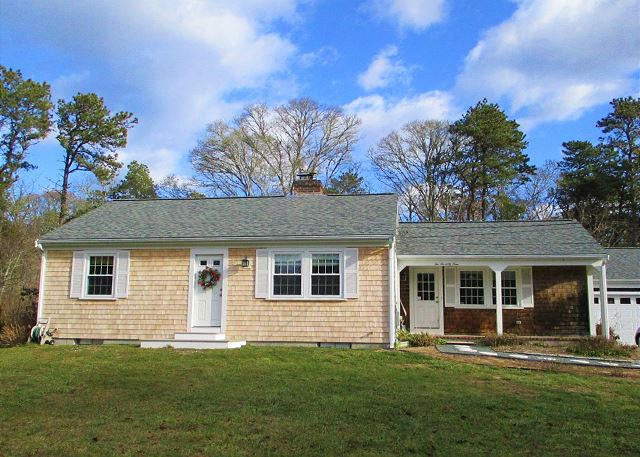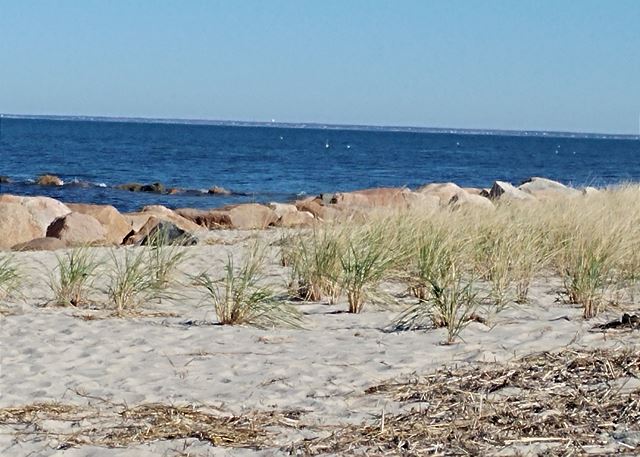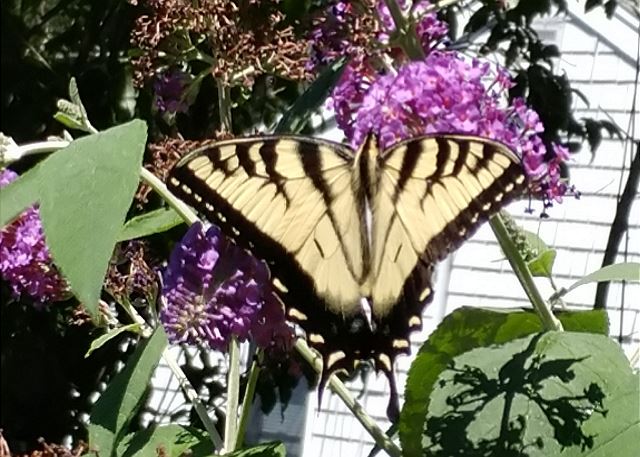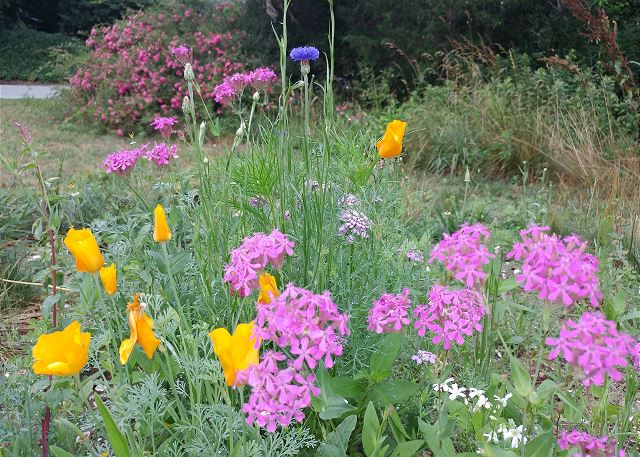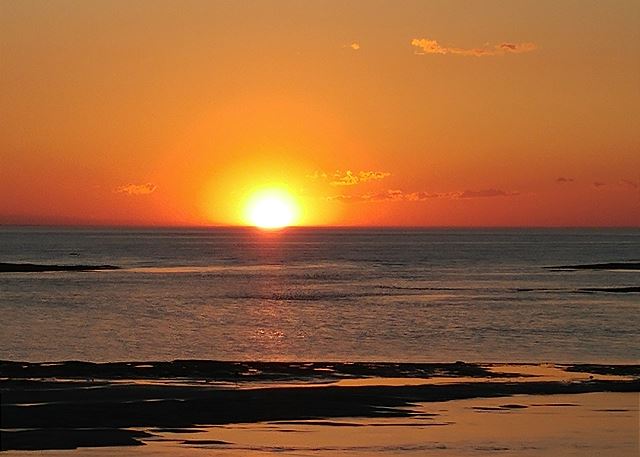 ---
Bedroom(s): 3
Bathroom(s): 2
Sleeps: 6
Type: House
Area: Breakwater Beach
Town: Brewster
This immaculate 3 bedroom/2 bath one story cape sits in an idyllic wooded neighborhood in Brewster within a short drive to Robbins Hill Beach, Breakwater Beach, Sheep Pond, and the unique stores and dining options along historic Old King's Highway. Much of the home has been completely remodeled, boasting fresh paint, all new bedding, and a selection of new furniture with an emphasis on comfort and function

The heart of the home is the kitchen, loaded with everything you will need during your vacation: including both a traditional coffee maker and a Keurig. The sleek design boasts a center island topped with black granite. It opens to the modern family room to form a large space where all guests can congregate. Here, there is a window a/c, ceiling fan, two couches, flat screen TV with extended cable, and free on demand movies and surround sound. There are also dvd and cd players and wii gaming systems.

You can enter the main bedroom from here which features a king-sized bed, a window a/c, and private entry to a compartmentalized bathroom with tub/shower combination that also can be accessed from the family room.

The dining area is tucked into a bright space off the kitchen adjacent to the glass sliders that lead to the outside deck. To the left is an informal living room with plenty of seating to serve as a second, quieter family room.

On the other side of the home are two additional bedrooms: #2 has a set of twins and a window a/c; #3 has a queen-sized bed and a window a/c.

The outside is as beautifully tended as the interior with a stepped wooden deck outfitted with dining furniture for 6 and a brand new gas grill ready for summer 2019, and a paved stone patio with Adirondack chairs stationed around a fire pit. A private five star home that promises unforgettable experiences!

Also included in this rental: wifi, washer/dryer, enclosed outdoor shower, room for 4 cars in driveway, *coolers, *4 beach chairs, *game of horse shoes. *Owners provide these items as favors to guests only and not as an integral part of the rental. If these items become lost or damaged during the course of the rental season, owners are not responsible for replacements.

Sorry no pets and no smoking allowed.

6 guests maximum allowed at any time. No parties exceeding the occupancy limit allowed.

LINENS (SHEETS/TOWELS) ARE NOT INCLUDED IN THIS RENTAL.

We offer travel insurance that is highly recommended and affordable coverage to protect your vacation investment.

Please view our policy and procedure page on our web site for detailed information about renting with us.

State and local taxes are applicable and may vary based on local ordinances and bylaws. Tax rates are subject to change.
- DVD Player
- Flat Screen HDTV
- Extended Cable
- Movie Channels
- Fireplace
- Iron/Ironing Board
- Washer & Dryer
- Room Or Window Fans
- CD Player
- wii
- Microwave
- Teapot or Tea Kettle
- Drip Coffee Maker
- Cleaning Supplies
- Cookware
- Dishes / Glassware / Utensils
- Blender
- Iron
- Keurig Coffee Maker
- Ice Maker
- Island or Counter Seating
- Dishwasher
- Lobster Pot
- Door to Deck
- Keurig Coffee Maker
- microwave
- ironing board
- Toaster
- Island Seating
- Dining Table
- TV
- A/C
- DVD Player
- ceiling fan
- tv with extended comcast channel
- Flat Screen TV
- Window A/C
- Private bath
- Room Fans
- Main Bedroom AC
- main bedroom flat screen tv
- window a/cs in all bedrooms
- Hair Dryer
- Tub/Shower Combo
- Walk-In Shower
- washer and dryer first floor
- Deck
- Patio
- Gas Grill with Propane Tank
- Dining Table w/o Umbrella
- Enclosed Outdoor Shower
- Firepit or Chiminea
- Beach Chairs
- Outdoor Lighting
- Horse Shoes
- Outdoor Seating
- Porch
- Beach Cooler
- Outdoor Dining Table
- Near Cape Cod Bay Beaches
- Lake or Pond Access
- Near Museum
Guest Reviews of
279 alden Brewster , MA
Nice location, comfortable house and yard in Brewster
Review by
Barbara M.
This Alden Rd property in Brewster was a wonderful convenient location 5 Min to the closest Bay beach, with 3 small but comfortable bedrooms and a gorgeous kitchen, nice family room and deck. An outdoor dining table under an awning, and a pretty fire pit area in backyard added to the space. The beds were very comfortable which is critical to us, and the bathrooms had nice showers (one with tub). A:C in each bedroom was critical and worked well during our late Aug high 90s temps. One downside that affected our stay was the poor working condition of the grill. It was quite dirty, including on the burner inside the grill. Either because of build up, or it was old, the heat on the grill was very very uneven, and took 20 min to cook something that should have taken 8 min on a gas grill. So after some fish that didn't cook fully, we opted not to grill. On vacation grilling is our favorite evening activity. Please fix this situation!If not for this, we would have given property a rave review.
4 out of 5 stars
Alden drive
Review by
Elissa E.
The house was fantastic! We loved the well-stocked and large kitchen, the outdoor shower, lovely deck with grill and fire pit. Plus the croquet set and horse shoes. Great family house.
5 out of 5 stars
Wonderful house
Review by
Brielle C.
This home was absolutely perfect for our stay with 4 adults and 2 kids. Kitchen was great for cooking and hanging out . Everything was clean and comfortable. We enjoyed using the outdoor fire pit for roasting marshmallows. We will definitely be back .
5 out of 5 stars
A Warm Home
Review by
Ryan S.
In this review I offer honest. No fluff or filler, that being said... From the time I came in contact with the management company there was nothing but professionalism through and through. I gave my criteria of what I was looking for and she sent listings. This property stood out among the rest by far. Updated interior, air conditioning, washer and dryer, counter space, bedrooms, multiple bathrooms, OUTSIDE SHOWER, FIREPIT... I have a family of 5 and we had no issues with the space of the house/ sleeping arrangements. Getting in the house the day of was delayed by 20 minutes due to the cleaning schedule, we were made aware of the delay by the property management company. The time gave us an opportunity to explore the area. A short drive to local beaches, convenience stores, bakeries as well as Town Hall (I highly suggest getting the fishing permit to go clamming Sunday and Thursday). Once we got in the house it was clean, we didn't have to clean a thing but my wife did because that's how she is lol. The owner of the property left 2 coolers and a couple extra beach chairs along with yard games for vacationers to use (we didn't use them but it was very considerate). Personally I only used the outside shower during our stay.. so good!! The houses location is great. I highly recommend this home to anyone looking for a good home to vacation in. The fire pit was perfect to end an evening with the family after a day of exploring the Cape.
5 out of 5 stars
Manager Response:
Thank you, Ryan! You and your family were perfect kind every homeowners wishes would occupy their rental during the summer! We hope to see you next year. Cheers, Sandy O'Dell, Manager, CapeCodRentals
Just Right
Review by
Dan D.
My boys 10 and 23 loved the vacation. Danny the 23 year old hung with his cousin by the fire every night. Ryan the 10 year old asked if we could install a outdoor shower behind our house in upstate NY.... Would recommend this house 100 % the owners provide everything you need for a great week on the cape.Great Value!
5 out of 5 stars
May 2019

| S | M | T | W | T | F | S |
| --- | --- | --- | --- | --- | --- | --- |
| | | | 01 | 02 | 03 | 04 |
| 05 | 06 | 07 | 08 | 09 | 10 | 11 |
| 12 | 13 | 14 | 15 | 16 | 17 | 18 |
| 19 | 20 | 21 | 22 | 23 | 24 | 25 |
| 26 | 27 | 28 | 29 | 30 | 31 | |
June 2019

| S | M | T | W | T | F | S |
| --- | --- | --- | --- | --- | --- | --- |
| | | | | | | 01 |
| 02 | 03 | 04 | 05 | 06 | 07 | 08 |
| 09 | 10 | 11 | 12 | 13 | 14 | 15 |
| 16 | 17 | 18 | 19 | 20 | 21 | 22 |
| 23 | 24 | 25 | 26 | 27 | 28 | 29 |
| 30 | | | | | | |
July 2019

| S | M | T | W | T | F | S |
| --- | --- | --- | --- | --- | --- | --- |
| | 01 | 02 | 03 | 04 | 05 | 06 |
| 07 | 08 | 09 | 10 | 11 | 12 | 13 |
| 14 | 15 | 16 | 17 | 18 | 19 | 20 |
| 21 | 22 | 23 | 24 | 25 | 26 | 27 |
| 28 | 29 | 30 | 31 | | | |
August 2019

| S | M | T | W | T | F | S |
| --- | --- | --- | --- | --- | --- | --- |
| | | | | 01 | 02 | 03 |
| 04 | 05 | 06 | 07 | 08 | 09 | 10 |
| 11 | 12 | 13 | 14 | 15 | 16 | 17 |
| 18 | 19 | 20 | 21 | 22 | 23 | 24 |
| 25 | 26 | 27 | 28 | 29 | 30 | 31 |
September 2019

| S | M | T | W | T | F | S |
| --- | --- | --- | --- | --- | --- | --- |
| 01 | 02 | 03 | 04 | 05 | 06 | 07 |
| 08 | 09 | 10 | 11 | 12 | 13 | 14 |
| 15 | 16 | 17 | 18 | 19 | 20 | 21 |
| 22 | 23 | 24 | 25 | 26 | 27 | 28 |
| 29 | 30 | | | | | |
October 2019

| S | M | T | W | T | F | S |
| --- | --- | --- | --- | --- | --- | --- |
| | | 01 | 02 | 03 | 04 | 05 |
| 06 | 07 | 08 | 09 | 10 | 11 | 12 |
| 13 | 14 | 15 | 16 | 17 | 18 | 19 |
| 20 | 21 | 22 | 23 | 24 | 25 | 26 |
| 27 | 28 | 29 | 30 | 31 | | |
November 2019

| S | M | T | W | T | F | S |
| --- | --- | --- | --- | --- | --- | --- |
| | | | | | 01 | 02 |
| 03 | 04 | 05 | 06 | 07 | 08 | 09 |
| 10 | 11 | 12 | 13 | 14 | 15 | 16 |
| 17 | 18 | 19 | 20 | 21 | 22 | 23 |
| 24 | 25 | 26 | 27 | 28 | 29 | 30 |
December 2019

| S | M | T | W | T | F | S |
| --- | --- | --- | --- | --- | --- | --- |
| 01 | 02 | 03 | 04 | 05 | 06 | 07 |
| 08 | 09 | 10 | 11 | 12 | 13 | 14 |
| 15 | 16 | 17 | 18 | 19 | 20 | 21 |
| 22 | 23 | 24 | 25 | 26 | 27 | 28 |
| 29 | 30 | 31 | | | | |
January 2020

| S | M | T | W | T | F | S |
| --- | --- | --- | --- | --- | --- | --- |
| | | | 01 | 02 | 03 | 04 |
| 05 | 06 | 07 | 08 | 09 | 10 | 11 |
| 12 | 13 | 14 | 15 | 16 | 17 | 18 |
| 19 | 20 | 21 | 22 | 23 | 24 | 25 |
| 26 | 27 | 28 | 29 | 30 | 31 | |
February 2020

| S | M | T | W | T | F | S |
| --- | --- | --- | --- | --- | --- | --- |
| | | | | | | 01 |
| 02 | 03 | 04 | 05 | 06 | 07 | 08 |
| 09 | 10 | 11 | 12 | 13 | 14 | 15 |
| 16 | 17 | 18 | 19 | 20 | 21 | 22 |
| 23 | 24 | 25 | 26 | 27 | 28 | 29 |
March 2020

| S | M | T | W | T | F | S |
| --- | --- | --- | --- | --- | --- | --- |
| 01 | 02 | 03 | 04 | 05 | 06 | 07 |
| 08 | 09 | 10 | 11 | 12 | 13 | 14 |
| 15 | 16 | 17 | 18 | 19 | 20 | 21 |
| 22 | 23 | 24 | 25 | 26 | 27 | 28 |
| 29 | 30 | 31 | | | | |
April 2020

| S | M | T | W | T | F | S |
| --- | --- | --- | --- | --- | --- | --- |
| | | | 01 | 02 | 03 | 04 |
| 05 | 06 | 07 | 08 | 09 | 10 | 11 |
| 12 | 13 | 14 | 15 | 16 | 17 | 18 |
| 19 | 20 | 21 | 22 | 23 | 24 | 25 |
| 26 | 27 | 28 | 29 | 30 | | |
May 2020

| S | M | T | W | T | F | S |
| --- | --- | --- | --- | --- | --- | --- |
| | | | | | 01 | 02 |
| 03 | 04 | 05 | 06 | 07 | 08 | 09 |
| 10 | 11 | 12 | 13 | 14 | 15 | 16 |
| 17 | 18 | 19 | 20 | 21 | 22 | 23 |
| 24 | 25 | 26 | 27 | 28 | 29 | 30 |
| 31 | | | | | | |
Available
Unavailable
Sat to Sat booking